Brett Brown is an easy scapegoat for 76ers' continued failures
Mitchell Leff / NBA / Getty Images
The Philadelphia 76ers fired Brett Brown on Monday, which was the quickest and easiest response after being swept by the Boston Celtics in the first round of the NBA playoffs. Where Philly goes from here is the hard part.
Basking in the glow of two young stars like Joel Embiid and Ben Simmons - the reward of Sam Hinkie's ambitious, tanktastic plan that began seven years ago - was also easy. Figuring out how to optimally construct a roster around two stars who need offensive space but can't create it themselves was the hard part.
Waxing poetic about the team's potential, the need to solve the Sixers' perennial turnover issues, and how to maximize Simmons and Embiid? Easy for Brown. Accomplishing those last two things? Turns out it was harder than he thought.
Brown is a well-respected basketball lifer from Gregg Popovich's coaching tree, and he should put his feet up and enjoy himself after all that he endured in his first go as an NBA head coach. Let's not pretend he's some martyr, though. He had seven seasons to do what was necessary, he survived multiple front-office changes, and his team underachieved.
But back to the Sixers organization.
Letting Bryan Colangelo go in 2018 in the midst of an embarrassing Twitter scandal that brought scorn to the team and to an esteemed basketball family - that's an easy decision. The hard part was finding a replacement at a critical juncture for the franchise. Ownership settled on Elton Brand, who had been groomed in Colangelo's front office following his retirement as a player and worked under Brown during the immediate post-Colangelo period.
Spending money in free agency - like the $280 million combined to keep Tobias Harris and add whatever's left of Al Horford - is the easy part.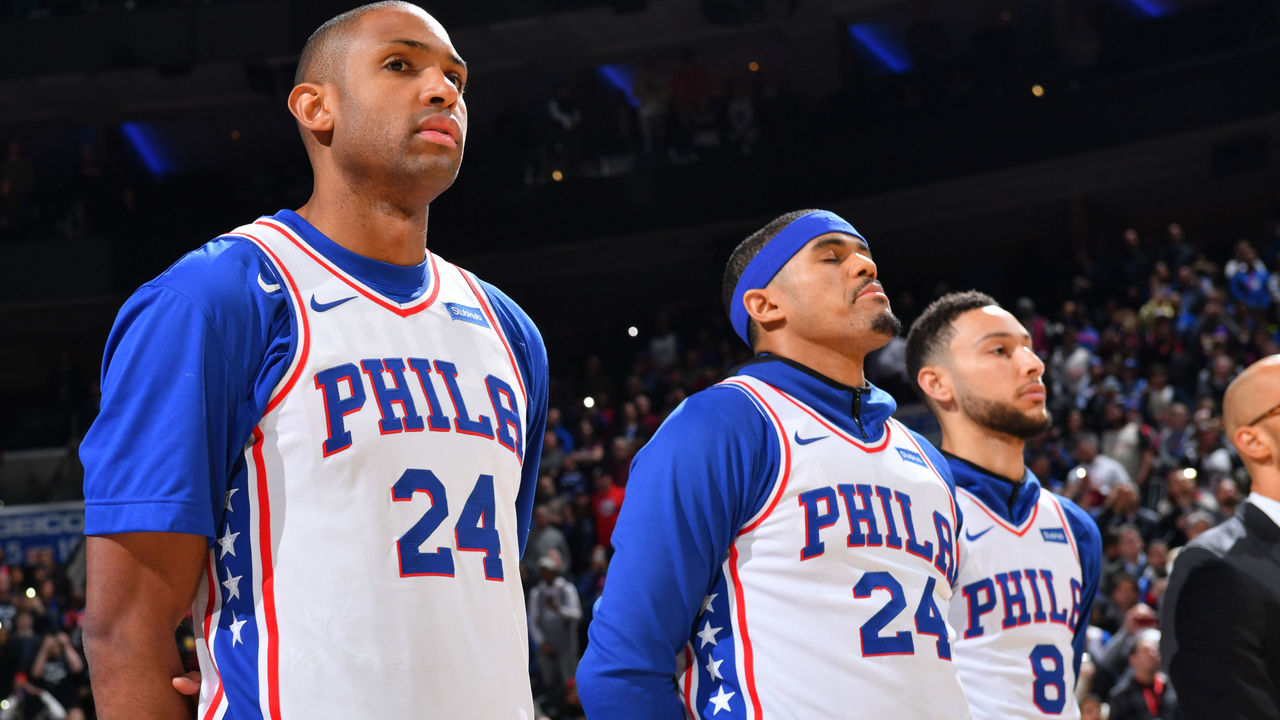 Figuring out how to pivot when you realize that paying Harris and Horford while losing Jimmy Butler and JJ Redick left you without a competent offensive initiator or enough shooting to make up for the cramped spacing that results from Embiid and Simmons sharing the court? That's the hard part.
Acquiring Butler from the Timberwolves - along with everything that comes with his dominant, sometimes abrasive personality - because you know he gives you a better chance to win? That's easy. And Butler rewarded that decision by nearly dragging Philly to the finish line against the eventual champions in last year's playoffs.
But dealing with the brutal truths Butler's presence exposed about how invested these players are in winning? That's the hard part. Butler's off to the second round of the playoffs with the Heat, by the way. His new team - one that fits his relentless style - was on the right side of a first-round sweep.
Embiid talking about not wanting a postseason sweep on his resume between Games 3 and 4 of Philly's first-round series against Boston? Easy, just like his annual vows to be more focused or get in better shape. The hard part is putting in the effort it requires to ultimately avoid getting swept.
Instead, the most physically dominant big man in basketball still hasn't figured out how to deal with double-teams four years into his career, and he went 8-of-18 in a Game 4 loss, with four turnovers and zero assists. Incredibly, his plus/minus of minus-8 was an improvement from his game-worst minus-18 showing in his previous outing.
Contrary to what some believe when they see the big man trolling opponents on social media or flying a celebratory human airplane midway through a playoff series they would lose, Embiid does care. But just wanting to win, or even hating to lose, isn't enough if you're not willing to put in the exhaustive work necessary to ensure you can win more and lose less on the biggest stage.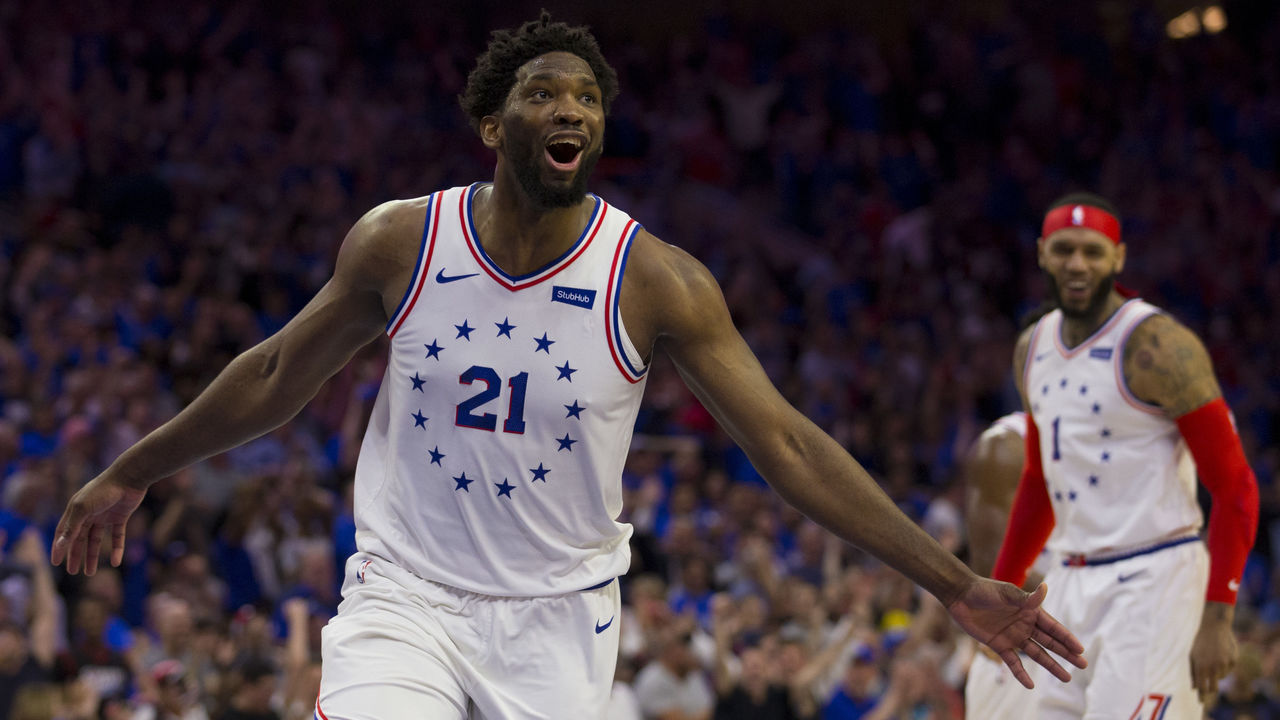 No one should want to see Embiid lose the youthful joy he plays with, but he also can't hang his head and half-heartedly plod up and down the court at the first sign of adversity.
It's all fun and games until you're crushed by the weight of expectations you haven't consistently proven your massive frame can shoulder.
The injured Ben Simmons tweeting that he never wants to feel the hurt of a sweep again? That's easy to do, just like talking about improving your broken jumper, or putting that jumper to use in an empty offseason gym.
Actually doing something about it? Much harder. As Philly Voice's Kyle Neubeck wrote in his scathingly frank assessment of Philadelphia's many failures, Brown "publicly demanded a three per game from his star player and couldn't so much as get an attempt."
So yeah, Brown is gone, and it was probably an easier decision than Brand and the Sixers will ever admit. But where does that leave them?
The seemingly incompetent front office was just given enough of a vote of confidence to fire the coach, and now that front office will be tasked with hiring Brown's replacement.
As for the misfit roster, how many teams are lining up to take Harris or Horford off of Philly's hands? The number's probably pretty close to Simmons' career average in 3-point makes.
And if the capped-out Sixers can't move one of those disastrous contracts, but still can't come to grips with the reality they may need to break up Simmons and Embiid, then where's the path to meaningful improvement?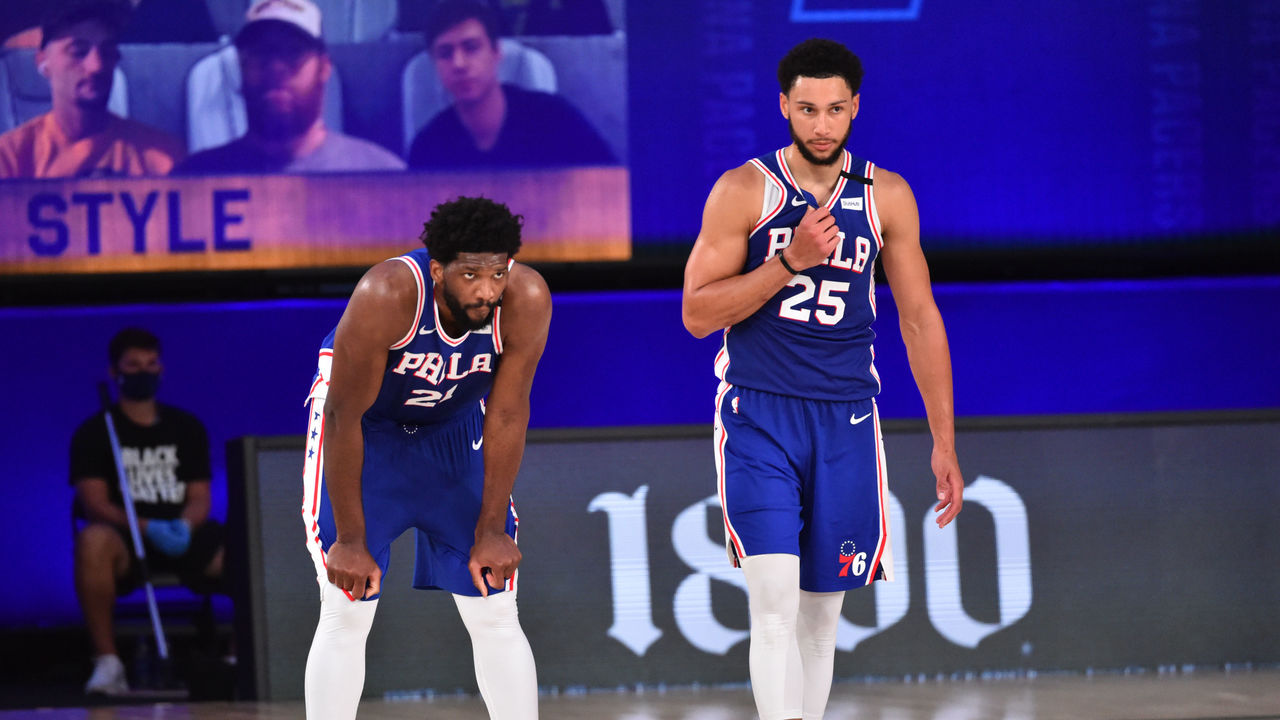 Does some combination of Josh Richardson, Matisse Thybulle, Shake Milton, Zhaire Smith, and/or picks get the Sixers the player or players who will balance out this roster and miraculously maximize its two stars? Or is that just the type of short-sighted thinking that got the team into this mess in the first place?
At this point, would it merely be akin to rearranging the deck chairs on the Titanic?
Many people want to pin all of the 76ers' failures on one person, whether that's Brand, Simmons, Embiid, or Brown.
The truth is that there's plenty of blame to go around. Taking a team of so much promise to such frustrating depths requires a number of unwitting participants.
Everyone involved was good with the easy stuff. Botching the hard parts did them in. Now there's nothing easy in their future.
Joseph Casciaro is theScore's senior basketball writer.
Comments
✕
Brett Brown is an easy scapegoat for 76ers' continued failures
  Got something to say? Leave a comment below!