5 best individual performances of the 2019-20 season
Melissa Majchrzak / National Basketball Association / Getty
More than three-quarters of the 2019-20 regular season was in the books before the NBA was forced to suspend play indefinitely on March 11 due to the coronavirus pandemic.
Over that significant sample size, we were fortunate to witness stars produce numerous outstanding performances that kept us on the edge of our seats.
Here are theScore's top five individual efforts that stood out before the league's hiatus took effect.
5. Jokic posts rare 30-20-10 game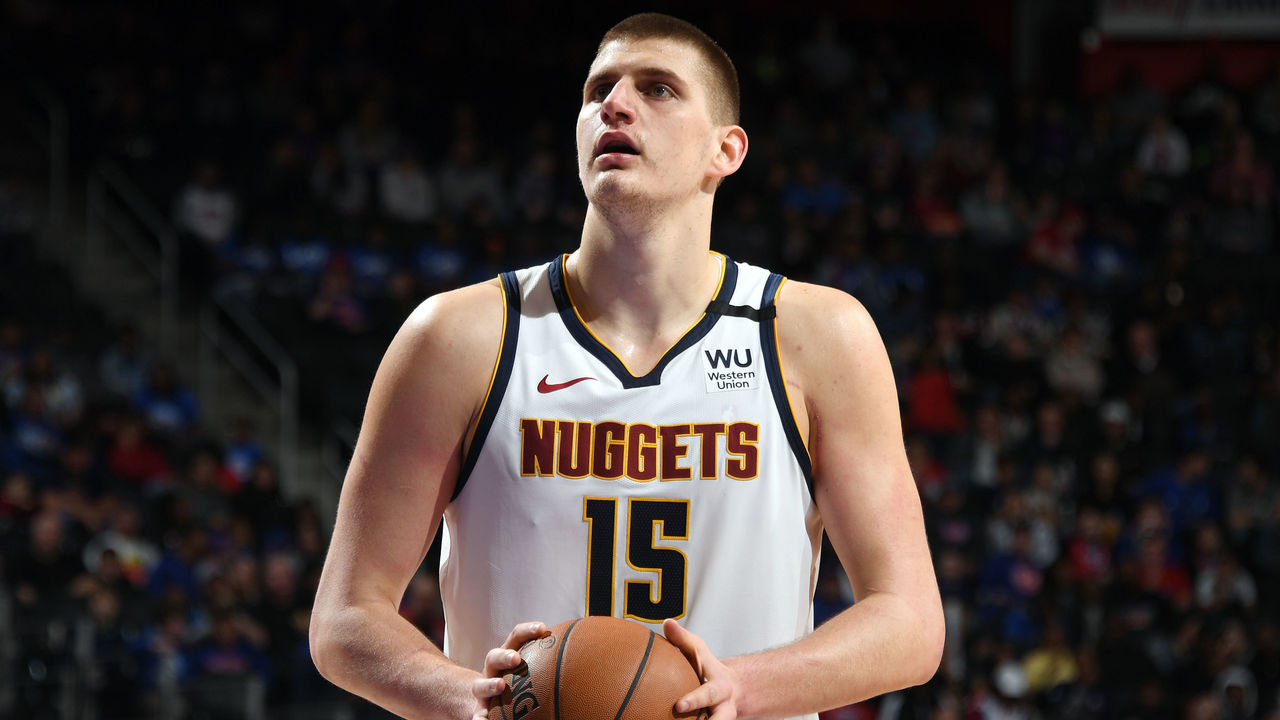 The Utah Jazz were on the wrong end of another historic statistical performance Feb. 5, as Denver's Nikola Jokic dominated with a 32-point, 21-rebound, 10-assist line, propelling the Nuggets to a 98-95 win.
The Serbian became just the ninth player in league history to record at least 30 points, 20 rebounds, and 10 assists in a game. He also joined DeMarcus Cousins (2018) and David Lee (2010) as the only individuals to record such a stat line since the 1976 NBA-ABA merger.
Magic Johnson and Oscar Robertson remain the only players to produce a similar line of at least 30 points, 20 assists, and 10 rebounds.
4. Lillard drains career-high 61
Damian Lillard was prepared to will his Portland Trail Blazers to victory by any means necessary.
Lillard erupted for a career-high 61 points - the most by any player this season - in an overtime win over the Golden State Warriors on Jan. 20. He was particularly lethal in the second half and OT, scoring 40.
Portland trailed by as many 12 points in the second half, but it seemed whenever the team needed a bucket, Lillard delivered - one clutch trey at a time. The former Weber State standout knocked down 11 3-pointers to help secure the comeback and cap one of the All-Star's best regular-season performances.
3. Giannis goes off vs. Jazz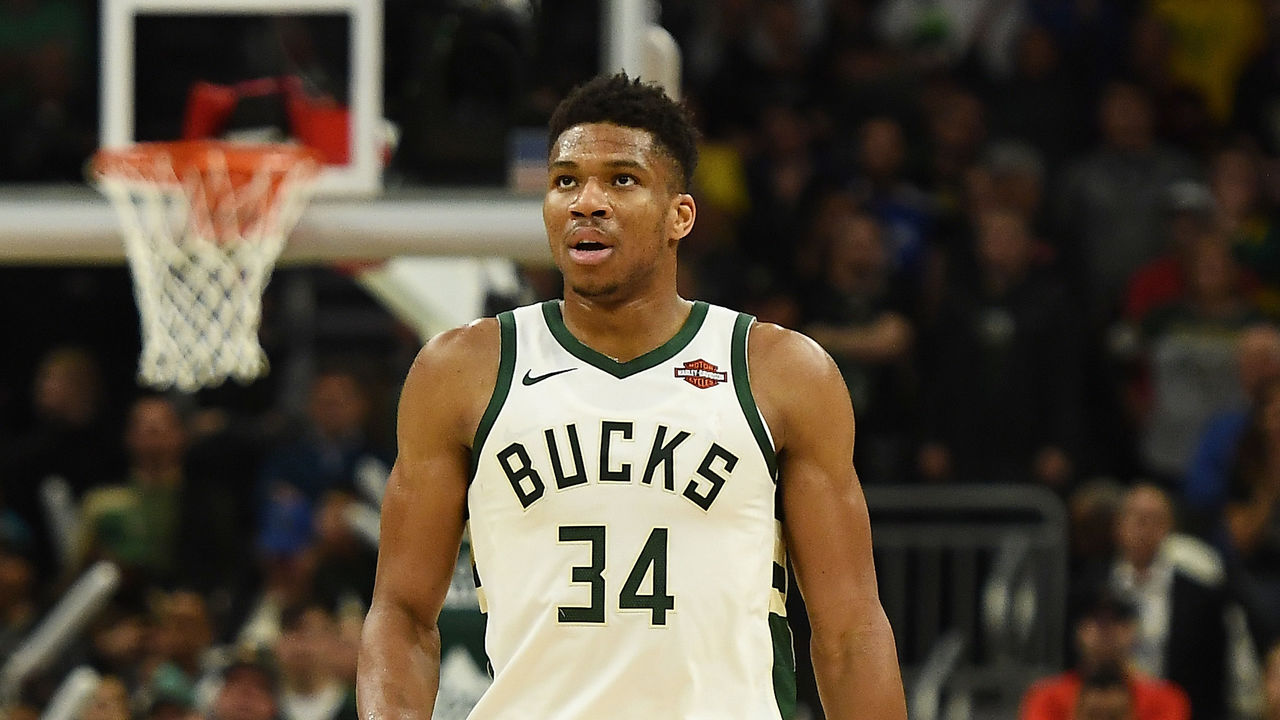 Giannis Antetokounmpo produced monster stat lines on a nightly basis throughout the Milwaukee Bucks' dominant regular-season run, but what the MVP front-runner accomplished in a win over the Jazz on Nov. 25 was truly remarkable.
Antetokounmpo dropped an even 50 - two points off his career high - on 55% shooting while adding 14 rebounds, six assists, and two steals. Perhaps most impressively, he didn't commit a turnover in the 122-118 victory despite playing nearly 39 minutes.
In doing so, Antetokounmpo became the fourth player to record at least 50 points, 10 rebounds, and zero turnovers in a game since 1977-78, when turnovers were first counted as a traditional statistic.
2. Kyrie pours in uber-efficient 54 points
A player scored 50 or more in 20 games this season. Kyrie Irving's 54-point showing on Jan. 31 against the Chicago Bulls wasn't the highest-scoring of the bunch, but it definitely stood out from an efficiency standpoint.
Irving toyed with the helpless Bulls, collecting his 54 points on just 23 shots from the field in the Brooklyn Nets' 133-118 win. The enigmatic point guard converted 19 of those attempts - including 7 of 9 from three. Add it up, and Irving produced a wildly efficient 97.8% effective field-goal percentage. He also drained 9 of 10 free throws.
Irving's efficiency was actually unprecedented, as it set a new record for the highest eFG% in a 50-point outing in NBA history, according to Stat Muse's Justin Kubatko.
1. Harden drops 60 in three quarters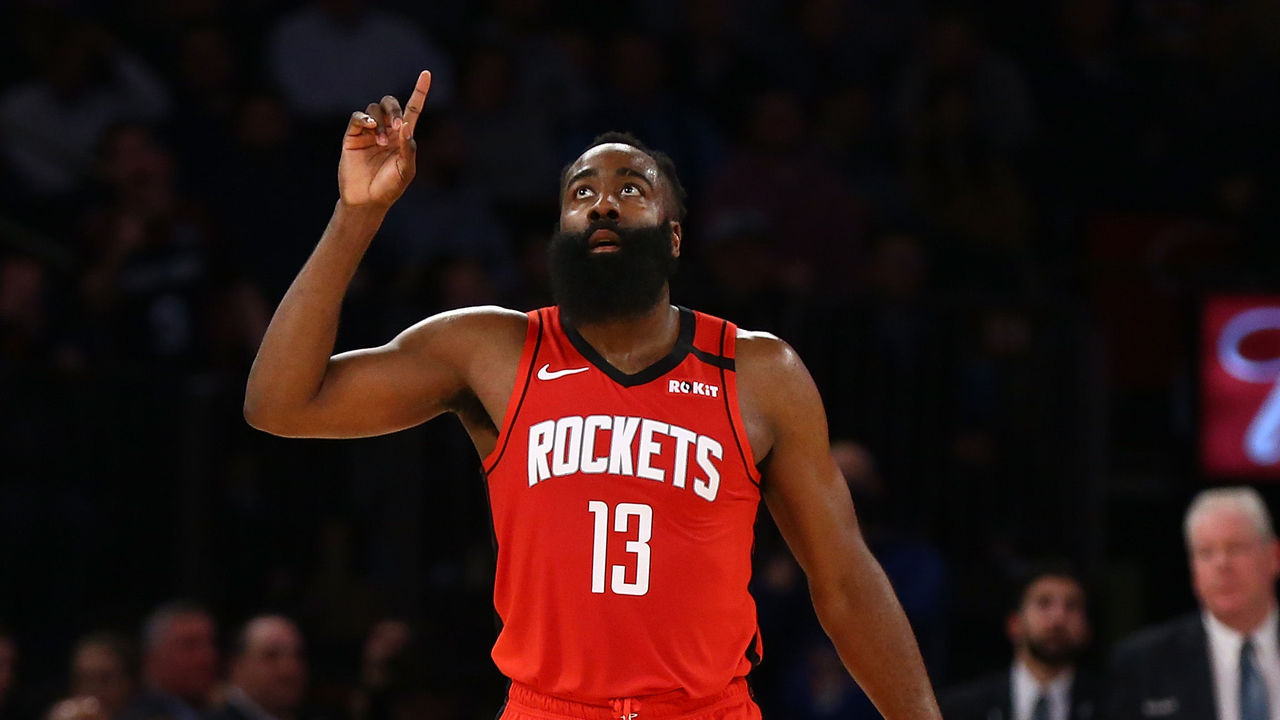 James Harden's scoring outburst during a 158-111 blowout of the Atlanta Hawks on Nov. 30 was nothing short of spectacular.
The Houston Rockets superstar torched the Hawks' porous defense for 60 points in just three quarters (31 minutes). Harden recorded one-third of his points from the free-throw line, as he finished the contest with the fewest number of field-goal attempts (24) in a 60-point performance.
Harden had a shot at reaching the 70-point plateau at least - a feat that only six players have accomplished, most recently Phoenix Suns guard Devin Booker in 2017 - but was held out due to the Rockets' commanding lead after three frames.
Honorable mentions:
• Zach LaVine caught fire for 49 points in the Bulls' come-from-behind victory over the Charlotte Hornets on Nov 23. Trailing by eight with 45 seconds remaining, LaVine drained three of his career-high 13 3-pointers to close the game, helping Chicago pull off the improbable win.
• Luka Doncic recorded a 35-point triple-double in 26 minutes in the Dallas Mavericks' win over the Warriors on Nov. 20. It marked the fastest 30-point triple-double since the NBA-ABA merger.
(Advanced stats source: Basketball-Reference)
Comments
✕
5 best individual performances of the 2019-20 season
  Got something to say? Leave a comment below!