To help you pass the time during the extended stoppage of the NBA season, theScore's basketball news editors and feature writers compiled their favorite movies about hoops.
'Hoop Dreams' (1994)
Steve James' epic tracks the lives and divergent basketball journeys of William Gates and Arthur Agee across six years - from their freshman seasons at St. Joseph High School in suburban Chicago through their first years of college, and from their promise and hope to their disappointment and disillusionment.
The ambiguity of the title kind of says it all. If "dreams" connote aspiration, they also represent a kind of artifice. Such is the push and pull for the subjects of the film, whose aspirations constantly butt up against their hardscrabble realities as they navigate pressures and expectations, systemic challenges, and the privations of inner-city life.
"Hoop Dreams" isn't a typical uplifting sports movie, but it's one of the more soulful, illuminating docs you'll see on any subject.
'He Got Game' (1998)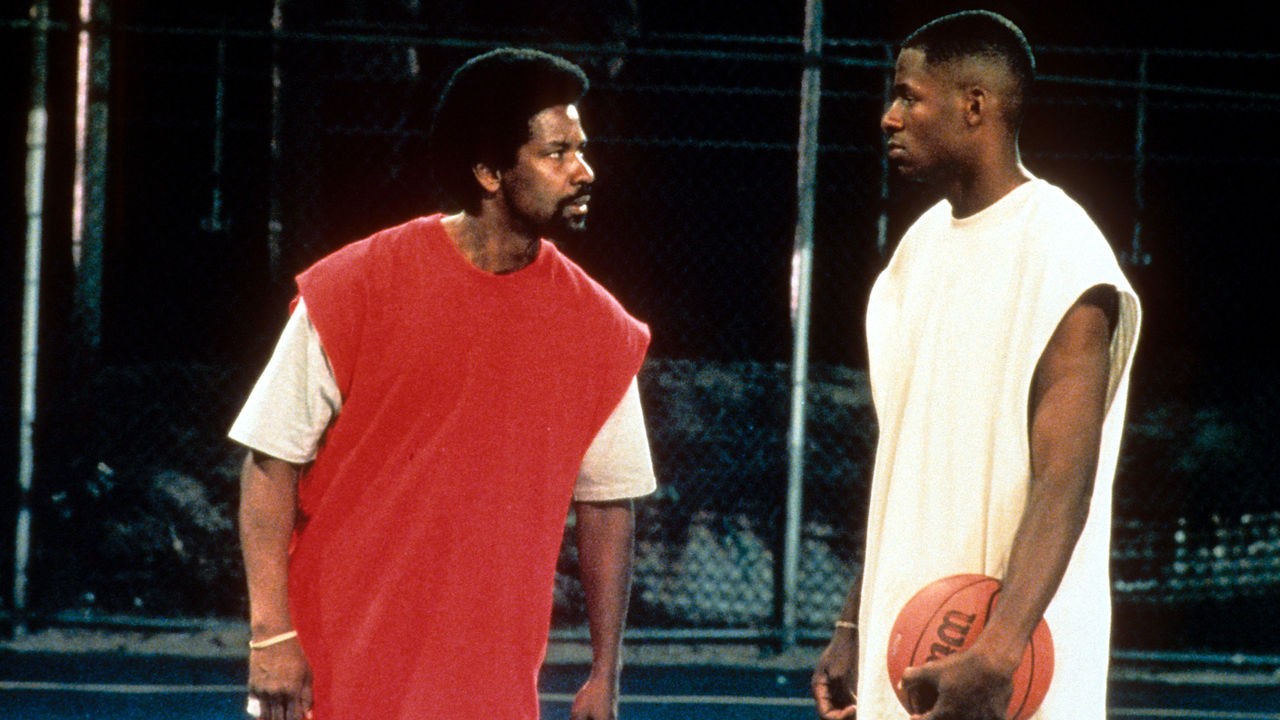 "He Got Game" remains a seminal basketball movie more than two decades after its release, and it's not just about basketball. While director Spike Lee's stinging social commentary borders on satirical at times, the film remains a sound indictment of the United States' collegiate athletic system and all its trappings.
Denzel Washington and John Turturro are at their usual apex in this movie, and even Ray Allen is more than serviceable in his first acting role as titular hoops prodigy Jesus Shuttlesworth. Shouts also go out to Rosario Dawson and a dope soundtrack by Public Enemy.
'Hoosiers' (1986)
Set in the early 1950s, this film features Gene Hackman playing small-town Indiana high school basketball coach Norman Dale, a man with a short temper and a checkered past. Dale leads the underdog Hickory Huskers - whose jerseys in the film inspired the Indiana Pacers' Hickory threads - all the way to the state championship game with the help of motivational tactics and a star player's surprising return.
If you're looking to watch the ultimate underdog story that includes plenty of inspirational moments, most notably the famous "I don't care what the scoreboard says" speech, this is the film for you.
Hackman is complemented by Dennis Hopper, whose work as Wilbur "Shooter" Flatch, an alcoholic who joins the team as an assistant coach midway through the season, got him nominated for a Best Supporting Actor Oscar.
'Coach Carter' (2005)
Based on a true story, Samuel L. Jackson portrays Richmond High School basketball coach Ken Carter as he returns to his old stomping grounds. Through sport, Carter aims to teach his players the importance of academics and a college education.
Despite an undefeated season on the court, Carter's team continues to fall well short in the classroom, leading to some drastic action from the coach.
The film also features Channing Tatum in his first acting role along with hip-hop artist Ashanti.
'White Men Can't Jump' (1992)
This one is painfully '90s, but it's an undisputed classic. Here's the deal: You've got an early-30s Woody Harrelson playing Billy Hoyle, a former college player who's now hustling unsuspecting amateurs on outdoor courts while trying to run from a gambling debt. Then you've got an equally young Wesley Snipes playing Sidney Deane, one of Hoyle's victims who schemes him back as his own teammate. At that point, the movie really takes off - though you might want to put the kids to bed before you put this one on.
Last we heard, a remake involving Blake Griffin was supposedly in the works. That would be another good reason to watch an original hoops cinematography staple.
And if none of the above was convincing enough, "White Men Can't Jump" also features an incredible Alex Trebek cameo.
'Love and Basketball' (2000)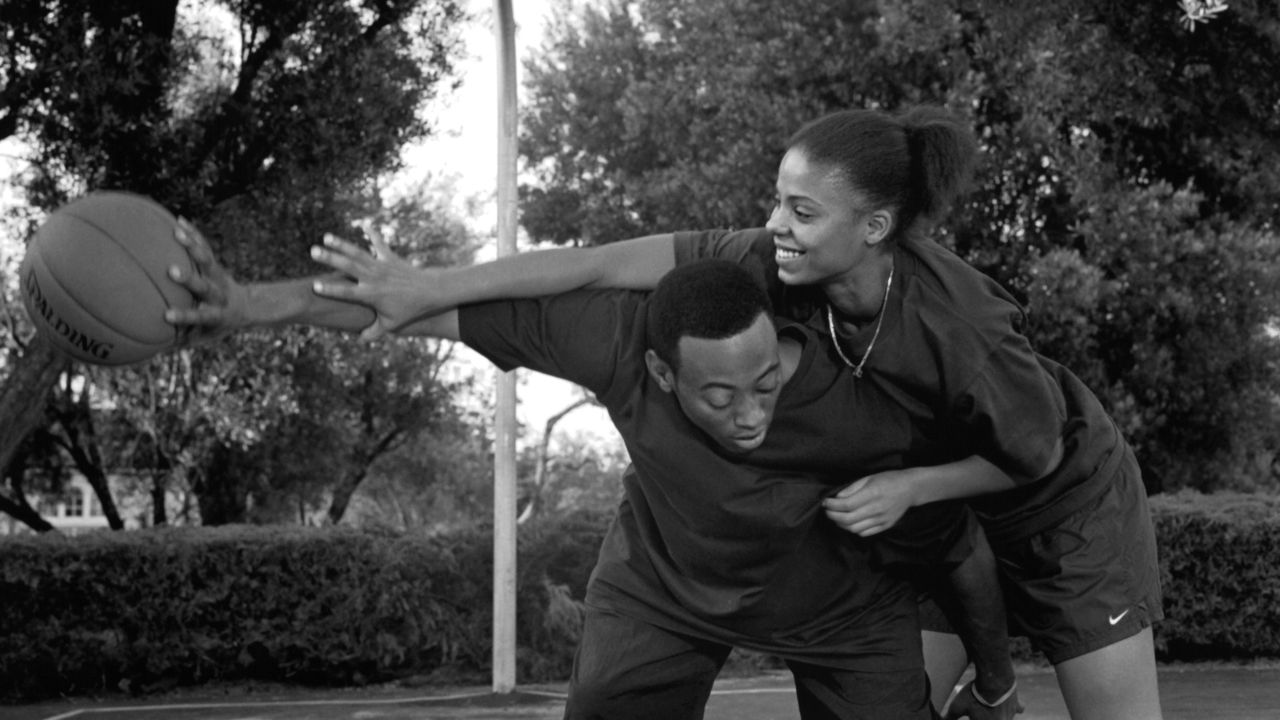 From Spike Lee's production company comes an absolute cult classic that was written and directed by Gina Prince-Bythewood.
This film features Omar Epps, Sanaa Lathan, and a game of one-on-one to determine whether an engagement remains intact or old flames are rekindled. If that ain't love, then by God, what is?
'Above the Rim' (1994)
There's a lot to like about "Above the Rim," starting with its aesthetic touches, which are borrowed liberally from late director Jeff Pollack's best-known creation, "The Fresh Prince of Bel-Air."
Kyle (Duane Martin) must navigate Harlem's streets while resisting the ample temptations of quick riches for the payoff of making it out of the hood on a basketball scholarship. The forces of good (Leon's stoic security guard Shep) and evil (drug dealer Birdie, played to great effect by the late Tupac Shakur) battle to determine Kyle's future, culminating in a basketball game at the famous Rucker's Park.
Below the surface is a melodrama about the intergenerational trauma of growing up in a world with few options while dealing with the immense pressure of being one of the lucky few to have a real future within reach. But it doesn't have to be that serious. Sometimes, it's just enough to exist in a stylized world where good prevails - and where a 30-year-old man in corduroy pants has the wettest pull-up jumper ever captured on film.