With the NBA grinding to a halt for at least 30 days due to the spread of the new coronavirus, many are wondering what will happen to the staff who rely on hourly arena jobs.
Here's how some teams - and a few exceedingly generous players - are supporting arena staff, from security and parking attendants to in-arena entertainers and guest services staff.
Atlanta Hawks
Hawks majority owner Tony Ressler announced the team will continue to pay its full- and part-time staff.
"We have a pretty clear set of priorities in this kind of remarkable time that we're living through," he said. "Protecting our fans, protecting our employees, and protecting the reputation of our league, all of which is important, but let there be no confusion, that means taking care of all of our employees, our full time, our part time."
Brooklyn Nets
Nets guard Spencer Dinwiddie quickly brought attention to the issue of workers potentially going unpaid while the league is out of action.
In response, franchise owner Joe Tsai confirmed the team is devising a plan to ensure those employees will be compensated.
On Saturday, the Nets and Barclays Center committed to paying hourly workers what they would have earned if Nets games and all events at the arena had gone on as scheduled through the end of May.
Charlotte Hornets
Hornets Sports & Entertainment announced the establishment of a fund to help compensate the organization's 500-plus part-time employees who were scheduled to work at various postponed events and currently suspended NBA games. Hornets' part-time staff will receive compensation until April 13 when the regular season was originally set to conclude.
Chicago Bulls
Bulls owners Rocky Wirtz and Jerry Reinsdorf confirmed Saturday they will pay their 1,200 game-day employees through the remainder of the originally scheduled season.
Cleveland Cavaliers
Five-time All-Star Kevin Love was the first player to offer financial support to his team's arena staff, donating $100,000 through his foundation.
Specifically, Love - an outspoken advocate for mental health initiatives - said he's "concerned about the level of anxiety that everyone is feeling." He reminded the basketball community to be mindful of how the ongoing coronavirus pandemic could impact those with a mental illness.
Later, the Cavaliers organization announced it will continue to compensate all of the Rocket Mortgage Fieldhouse's hourly and event staff "as if every game and every event is still taking place!"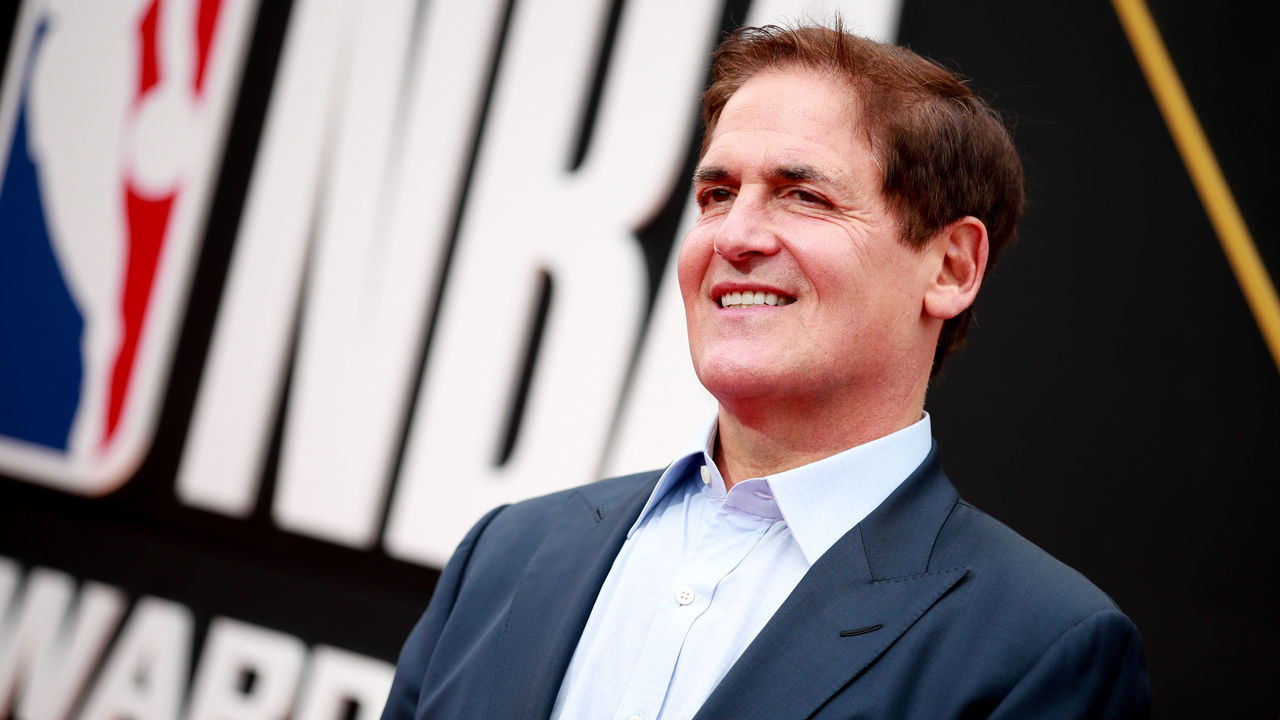 Dallas Mavericks
Mavericks owner Mark Cuban was one of the first figures to speak out about the need to "put together a program" for hourly workers.
On Thursday, the club, the leadership at the American Airlines Center, and jersey sponsor Chime announced plans to ensure event staff is paid for the six home games scheduled during the hiatus.
The team later announced the Mavericks "will provide full reimbursement to employees for breakfast or lunch purchases made from independent local establishments in the region" to support both team staff and the community.
Denver Nuggets
Kroenke & Sports Entertainment will pay its part-time and hourly stadium employees at Pepsi Center for the next 30 days, according to The Athletic's Nick Kosmider. In addition, the company will continue to work with local program "We Don't Waste" to help provide food for those in need.
Detroit Pistons
Following Love's example, Pistons star Blake Griffin donated $100,000 to help the workers at Little Caesars Arena.
A Pistons spokesperson said all arena employees will be paid during the season suspension, according to the Detroit Free Press' Dana Gauruder.
Golden State Warriors
The Warriors announced Friday that the franchise's ownership group, coaches, and players are together donating $1 million to a disaster relief fund for the "more than 1,000 part-time employees who work in various functions at each game, including food services, security, guest services, custodial, and more."
Houston Rockets
Rockets CEO Tad Bron says the franchise is still working on the specifics but confirms the arena staff will be compensated.
"We are putting those plans together right now," Bron told the Houston Chronicle's Jonathan Feigen. "As we always have in times of crises, we will take care of our part-time employees as well as all of our employees. We're working internally to identify the best course going forward. But we are taking care of them."
Indiana Pacers
Los Angeles Lakers and Clippers
As co-tenants of the Staples Center (along with the NHL's Los Angeles Kings), the Lakers and Clippers announced Saturday they have established a fund to provide financial support for the more than 2,800 hourly event staff employees at the arena.
The fund is expected to pay employees through the end of the NBA and NHL regular seasons.
Memphis Grizzlies
Miami Heat
The Heat are also creating a plan to pay the AmericanAirlines Arena's part-time staff during the season break, a source told the South Florida Sun Sentinel's Ira Winderman. The team is discussing how to best compensate the part-timers while working with the several companies they're contracted through, Winderman adds.
Milwaukee Bucks
Reigning MVP Giannis Antetokounmpo set the tone for the Bucks organization with a $100,000 pledge, and Khris Middleton matched his fellow All-Star teammate with a $100,000 contribution of his own.
Vice president Alex Lasry adds that the team will match the Greek Freak's donation.
Following the lead of Milwaukee's All-Star duo, the team announced the Bucks' entire roster will make donations to Fiserv Forum workers during the league's hiatus. It wasn't specifically outlined how much each player will be contributing.
Minnesota Timberwolves
Timberwolves and Lynx owner Glen Taylor announced plans to support part-time Target Center staff who are unable to work games due to the NBA's hiatus. Taylor is pledging up to $1 million toward relief funds.
New Orleans Pelicans
In one of the more surprising contributions, rookie phenom Zion Williamson declares he'll cover the salaries of all Pelicans arena staff for the first 30 days of the NBA break.
On Monday, Pelicans and New Orleans Saints owner Gayle Benson announced she would create a $1-million fund for "community assistance," which includes guaranteeing wages for remaining postponed games for Pelicans employees who only work game days.
Orlando Magic
While the organization has yet to announce a plan to financially compensate its part-time event staff, Magic center Mo Bamba said he'll help pay employees during the season layoff. He also called on teammates Jonathan Isaac and Markelle Fultz to join the initiative.
Phoenix Suns
Over in the desert, Suns owner Robert Sarver confirmed to Arizona Sports' John Gambadoro that the team will pay full-time and part-time employees during the minimum month-long break.
Those employees will be paid not just for the games missed but also any events scrapped, including Disney on Ice, which was set to take place in the Suns' arena on March 11.
Portland Trail Blazers
Portland Trail Blazers' owner Jody Allen pledged over $1.4 million to fund COVID-19 relief efforts. As part of that financial commitment, the team will pay part-time arena staff employees for the nine games that would have been played at the Moda Center to close out the regular season.
Sacramento Kings
In a statement provided to Sam Amick of The Athletic, the Kings confirmed all their part-time arena staff will be paid for the shifts they had scheduled.
"All part-time, hourly Kings event team members will be compensated for the shifts they were previously scheduled to work in March," the team said.
Amick adds the team is committing to work with its employees further should the NBA's hiatus extend into April.
San Antonio Spurs
Spurs Sports & Entertainment announced a $500,000 fund to ensure part-time employees are paid through the end of the season. The pledge also covers the San Antonio Rampage, the minor-league affiliate of the NHL's St. Louis Blues.
Toronto Raptors
Maple Leaf Sports and Entertainment, the parent company that owns the Raptors, the Toronto Maple Leafs, Toronto FC, and all of those teams' minor-league affiliates, announced it's "finalizing programs to assist our part-time and event staff," a group that totals nearly 4,000 people.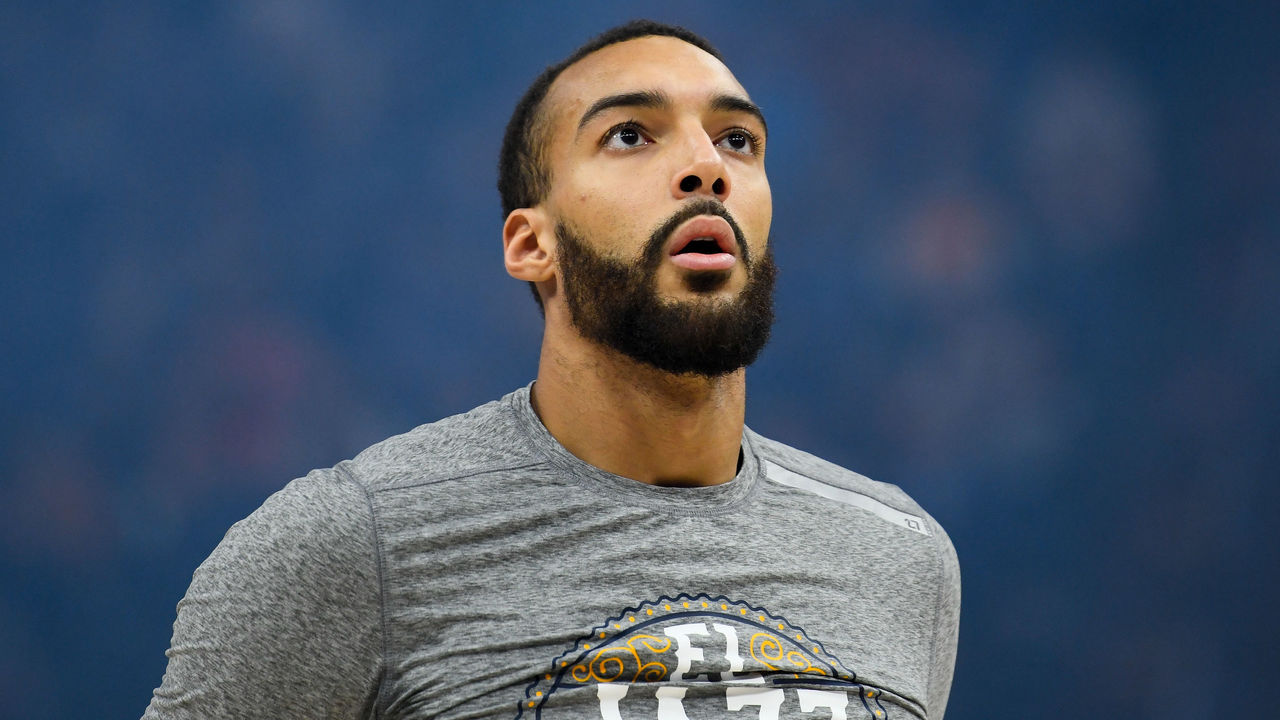 Utah Jazz
Rudy Gobert, whose positive diagnosis for COVID-19 on Wednesday triggered the ongoing suspension of the NBA, pledged $500,000 toward relief efforts. That includes $200,000 to aid part-time employees at Vivint Smart Home Arena, $100,000 to both Utah and Oklahoma City to support families the new coronavirus is affecting in those cities, and €100,000 to efforts in his native France.
Washington Wizards
Ted Leonsis, who owns both the Wizards and the NHL's Capitals through the Monumental Sports organization, told the Washington Post's Candace Bucker on Friday that leadership unanimously voted to pay arena part-timers.
Buckner adds that if the postponed games end up being played, employees will also be paid for working the rescheduled event.