NBA Power Rankings: 1 player who needs to step up on each team
David Dow / National Basketball Association / Getty
The NBA Power Rankings are selected by a panel of theScore's basketball editors.
This week, we're looking at one player on every team who needs to step up down the final stretch of the season.
1. Milwaukee Bucks (45-7)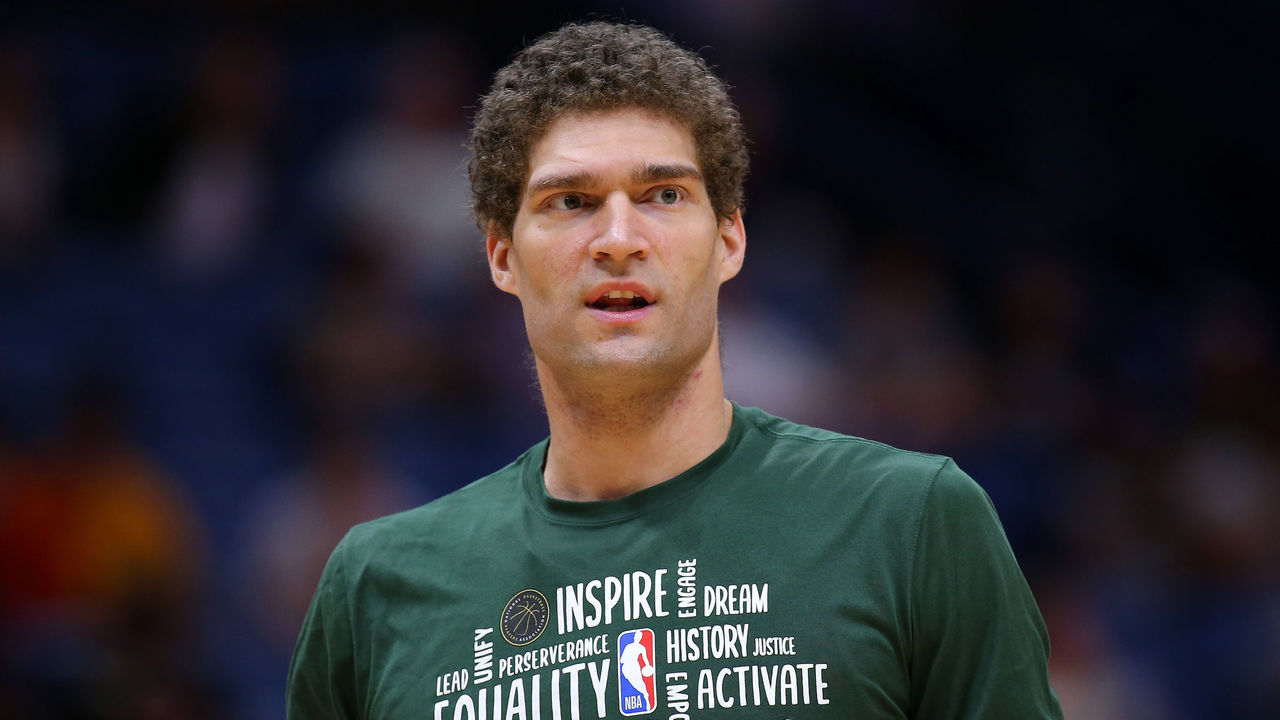 Previous rank: 1
Brook Lopez was one of the better stretch-fives in the Association last season, shooting a career-high 36.5% from deep. The 7-footer hasn't replicated that success in 2019-20, connecting at just a 29.4% clip from 3-point range through 50 appearances.
2. Los Angeles Lakers (39-12)
Previous rank: 2
Kentavious Caldwell-Pope is averaging his fewest points per game since his rookie season. The guard's ability to re-emerge as a consistent scoring threat off the bench will be crucial for the Lakers, especially come playoff time.
3. Toronto Raptors (39-14)
Previous rank: 5
It's difficult to ask anyone to improve amid a 14-game winning streak, but the Raptors could use more consistency from OG Anunoby. The 22-year-old has scored in double digits just four times during the undefeated stretch.
4. Los Angeles Clippers (37-16)
Previous rank: 4
Montrezl Harrell and Lou Williams aren't known for their defense, but the bench duo still needs to tighten things up. The Clippers have allowed 111.5 points per 100 possessions since Jan. 1 with both players on the court.
5. Boston Celtics (37-15)
Previous rank: 8
Boston didn't add another big at the deadline, which means Enes Kanter will be the primary postseason option if the Celtics match up with Domantas Sabonis, Giannis Antetokounmpo, or Joel Embiid. The way things are going, Kanter could be in tough.
6. Denver Nuggets (37-16)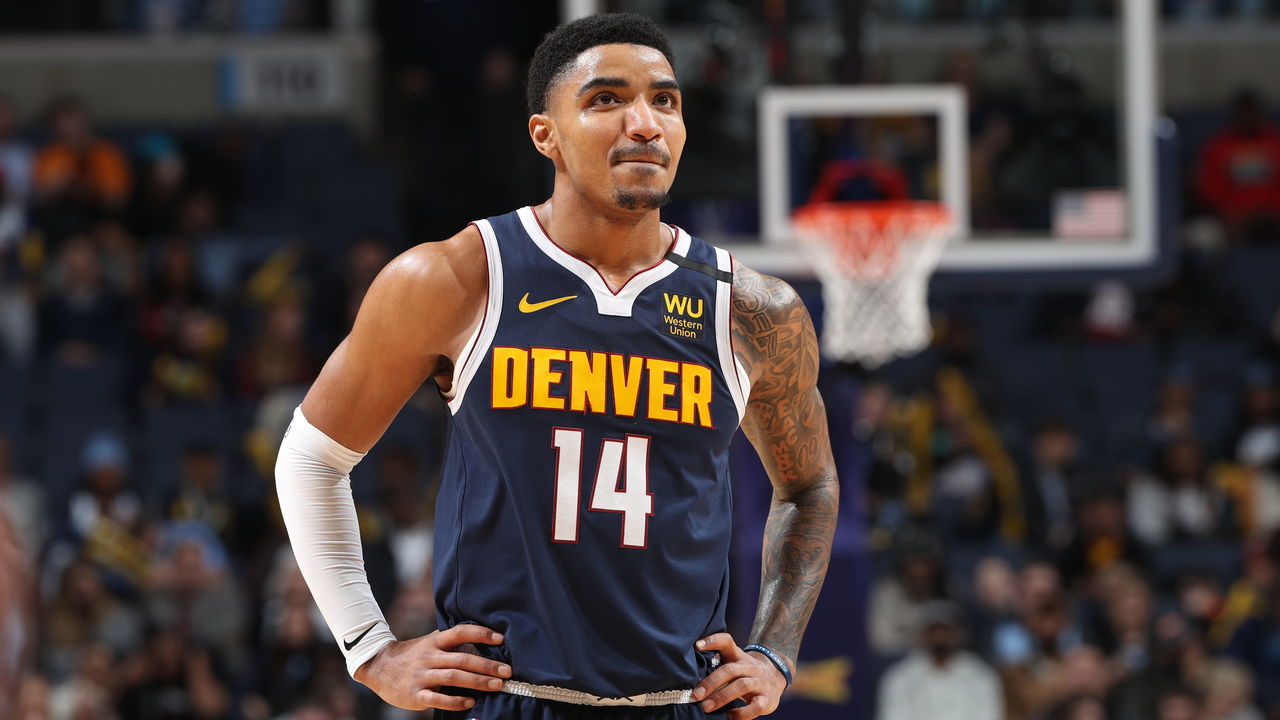 Previous rank: 7
The Nuggets need more from Gary Harris, especially after the front office didn't make any major moves at the trade deadline. Harris has struggled mightily this season, averaging only 10.2 points and connecting on just 29.4% of his 3-point attempts.
7. Miami Heat (34-18)
Previous rank: 6
Before debuting on Sunday, Andre Iguodala hadn't played in nearly eight months and cost the Heat a talented young player in Justise Winslow. The 36-year-old was an X-factor in the Warriors dynasty, and he'll need to bring his defensive intensity and big-shot capability to Miami.
8. Houston Rockets (33-20)
Previous rank: 12
Fair or not, the Rockets' fortunes may come down to how 6-foot-5 P.J. Tucker performs as their small-ball center. It's a tough ask, but it's the hand the front office has dealt the 34-year-old veteran.
9. Utah Jazz (34-18)
Previous rank: 3
After being eased back into the starting lineup, Mike Conley is averaging 20.3 points on 50% 3-point shooting over his last four games. This is the player the Jazz thought they acquired over the summer.
10. Oklahoma City Thunder (32-21)
Previous rank: 13
Steven Adams has eclipsed nine points in just one of his last 10 games, and that performance came against the post-deadline Pistons. Though the Thunder score most of their points from the perimeter, they still need more from their starting center.
11. Dallas Mavericks (32-21)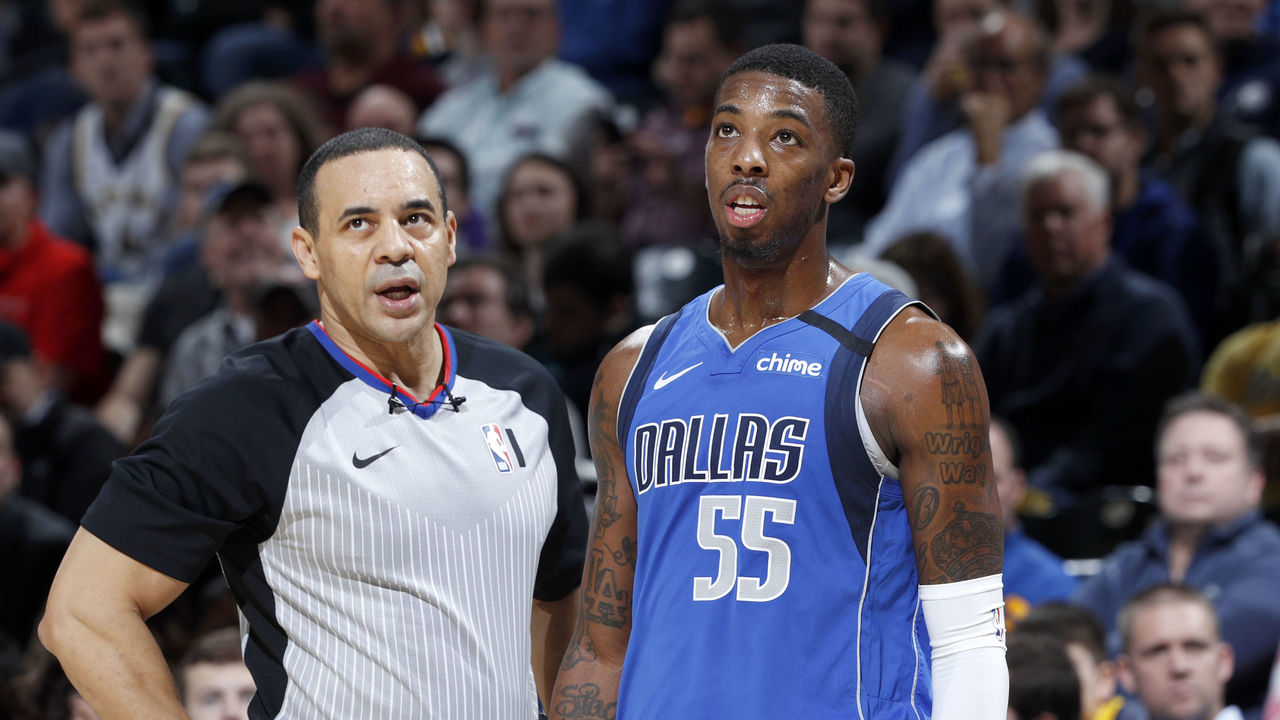 Previous rank: 9
Delon Wright hasn't built on his impressive 26-game stint with the Memphis Grizzlies last season. Although the fifth-year guard is shooting the ball well in 2019-20, his scoring is down and he isn't making enough trips to the free-throw line.
12. Indiana Pacers (31-22)
Previous rank: 11
The Pacers expected more from Myles Turner after inking him to a four-year, $80-million extension in October 2018. The 6-foot-11 center is shooting a career-low 44.9% this season and his rebounding is down from 2018-19.
13. Philadelphia 76ers (33-21)
Previous rank: 10
Al Horford hasn't provided the value Philadelphia hoped for when the parties signed a $109-million deal in the offseason. Horford was especially ineffective in three consecutive losses to the Celtics, Heat, and Bucks last week, finishing minus-8, minus-24, and minus-16, respectively.
14. Memphis Grizzlies (27-26)
Previous rank: 15
Who needs to step up for this young, overachieving team? NBA fans in Memphis. The Grizzlies are averaging about 3,000 empty seats a game despite playing a highly entertaining brand of basketball.
15. Brooklyn Nets (23-28)
Previous rank: 20
Kyrie Irving's talent has never been in question. The same can't be said about his ability to consistently impact team success. The Nets have gone 8-12 with Irving this season and 15-16 in games he's missed.
16. Portland Trail Blazers (25-29)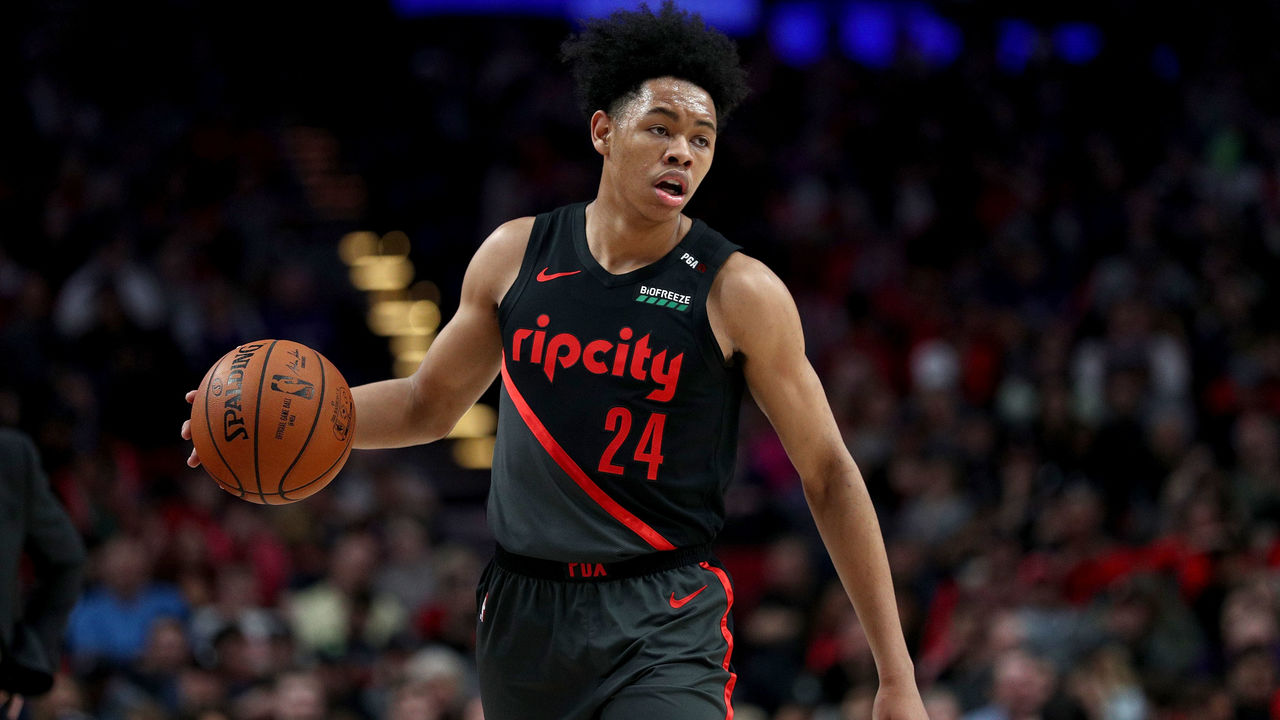 Previous rank: 19
Anfernee Simons garnered rave reviews during training camp, but the Trail Blazers' defense has been extremely leaky with him on the floor this season. Overall, lineups featuring Simons have been outscored by 8.4 points per 100 possessions.
17. New Orleans Pelicans (22-31)
Previous rank: 18
Frank Jackson hasn't given the Pelicans enough as a backup point guard. The Duke product failed to shine when multiple key players were sidelined for extended periods, and he's now largely fallen out of the team's rotation.
18. Orlando Magic (22-31)
Previous rank: 16
It's time for Mo Bamba to show the Magic were right to select him sixth overall in 2018. Midway through his second NBA campaign, the 7-foot center has proven to be nothing more than a shot-blocker.
19. San Antonio Spurs (22-30)
Previous rank: 14
San Antonio is banking on Dejounte Murray to become its franchise point guard, but he must hit another gear for the sake of the team's postseason chase. The Spurs have gone just 8-20 this season when Murray scores 10 or fewer points.
20. Phoenix Suns (21-32)
Previous rank: 17
The Suns are likely disappointed with the early returns on their 2018 first-rounder Mikal Bridges. Rather than making progress in Year 2, the sophomore's game appears to have stagnated.
21. Sacramento Kings (21-31)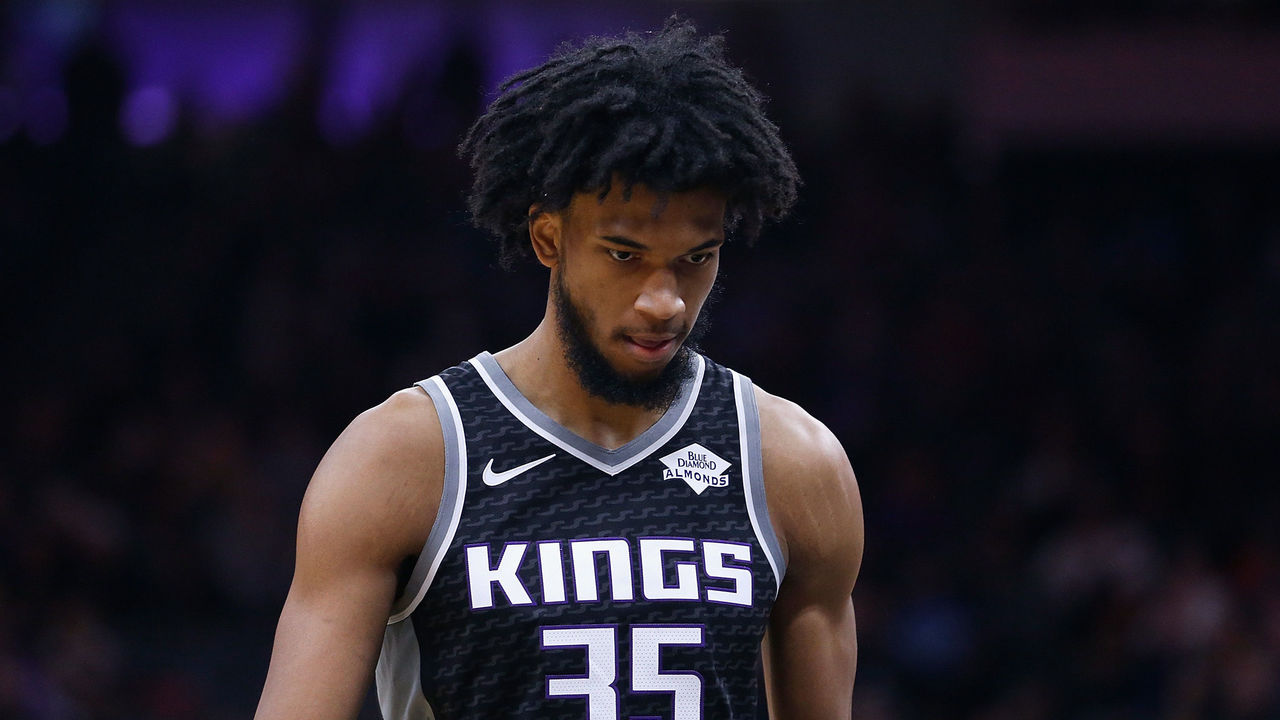 Previous rank: 24
When Marvin Bagley returns from his foot sprain, he'll need to focus on improving his abilities as a rim-protector. Bagley's allowed opponents to shoot a comfortable 53.8% within 6 feet of the basket.
22. Washington Wizards (18-33)
Previous rank: 23
Second-year forward Troy Brown Jr. has flown under the radar. He's scoring the ball efficiently in Year 2, but he'll need to improve on the defensive end for the Wizards to make a push toward playoff contention next season.
23. Chicago Bulls (19-35)
Previous rank: 22
Coby White has tailed off after a hot start, which is totally fine for a rookie on a bad team. However, he's still the franchise's best prospect and a strong finish would reassure Bulls fans that they're in good hands.
24. Detroit Pistons (19-36)
Previous rank: 21
With Andre Drummond out of the picture, Christian Wood can prove he's a starting-caliber big man. Wood has impressed as a reserve and could figure into the Pistons' long-term plans with a solid showing down the stretch.
25. Minnesota Timberwolves (16-35)
Previous rank: 25
Welcome to Minnesota, D'Angelo Russell. The Wolves thirsted after you for a reason - to run the point for a franchise that's made one playoff appearance in 16 years.
26. Atlanta Hawks (15-39)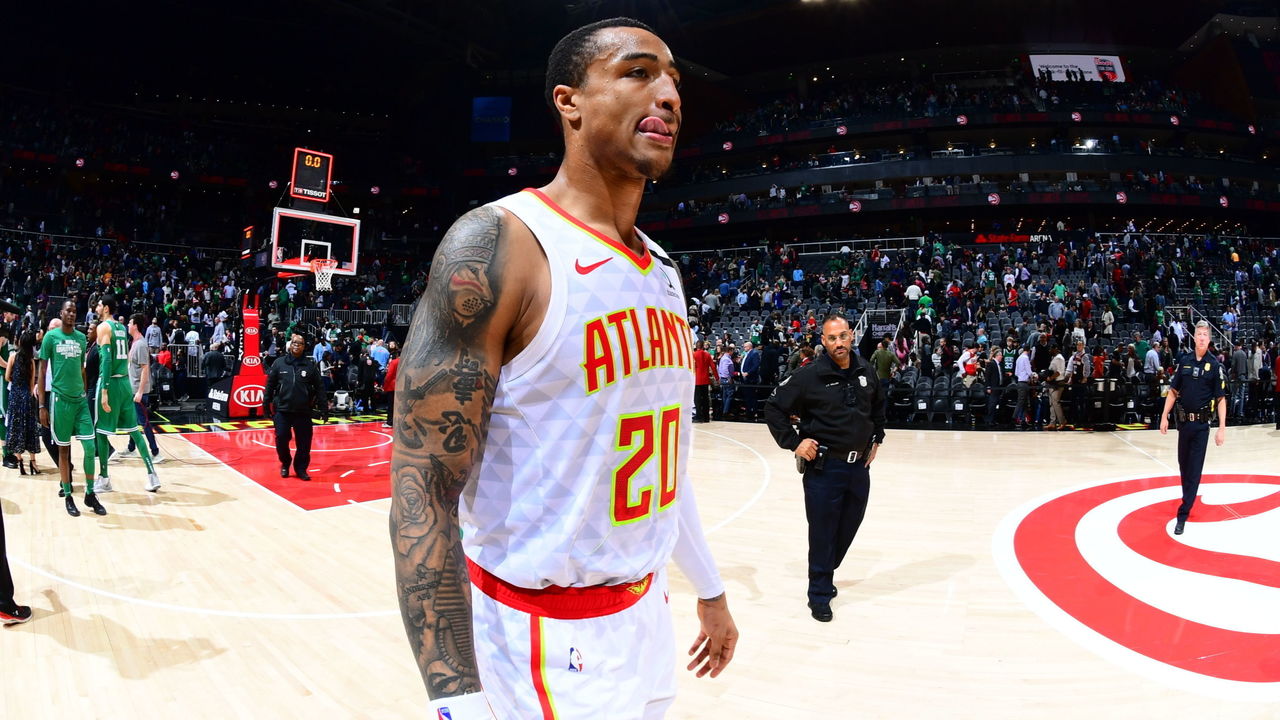 Previous rank: 27
Finally, John Collins will be paired with another skilled big in Clint Capela. They can complement each other - with Collins as a spacer and Capela as a rim-runner - but can they jell, allowing Collins to take that next step?
27. New York Knicks (17-37)
Previous rank: 28
The rest of this season will be all about the development of rookie RJ Barrett. After New York's leading scorer, Marcus Morris Sr., was shipped to the Clippers at the deadline, Barrett should see more touches and can focus on his scoring efficiency.
28. Charlotte Hornets (16-36)
Previous rank: 26
It's time for Malik Monk to take a step forward. Midway through Year 3, he's shooting just 27.4% on threes and his defensive game hasn't developed. Something's gotta give with the former lottery pick.
29. Golden State Warriors (12-41)
Previous rank: 30
Andrew Wiggins has a perfect opportunity to reinvent himself in a less pressure-filled role with the Warriors. Stepping up his consistency on the defensive end will be paramount to success.
30. Cleveland Cavaliers (13-40)
Previous rank: 29
The Cavs are giving Andre Drummond a fresh start. With no pressure to win this season, Drummond should focus on improving as a free-throw and perimeter shooter - it would pay off for him financially.
Comments
✕
NBA Power Rankings: 1 player who needs to step up on each team
  Got something to say? Leave a comment below!