The NBA Power Rankings are selected by a panel of theScore's basketball editors.
This week, we're taking stock of the job done so far by each of the 30 coaches.
1. Milwaukee Bucks (35-6)
Previous rank: 1
The Bucks boast the league's top defense, third-ranked offense, and best record at the halfway point. Giannis Antetokounmpo taking yet another step in his seemingly endless development is central to the team's success, and Mike Budenholzer has played a pivotal role in the reigning MVP's growth.
2. Los Angeles Lakers (32-7)
Previous rank: 2
Give credit where it's due. Frank Vogel's hiring was heavily criticized, but the 46-year-old has steered the star-studded Lakers to the Western Conference's top spot.
3. Los Angeles Clippers (27-13)
Previous rank: 3
Kawhi Leonard and Paul George have played together in fewer than half of the Clippers' games so far. The team is still a work in progress and Doc Rivers has done a fine job of defining roles and juggling the lineup.
4. Miami Heat (27-12)
Previous rank: 4
Erik Spoelstra is a front-runner for Coach of the Year as the Heat continue to exceed expectations. He's empowered rookies Kendrick Nunn and Tyler Herro as legitimate rotation pieces while helping Bam Adebayo develop into a dynamic All-Star-caliber center.
5. Denver Nuggets (27-12)
Previous rank: 6
Mike Malone has never been afraid to tell it like it is, and he was particularly vocal after recent losses to the basement-dwelling Washington Wizards and Cleveland Cavaliers.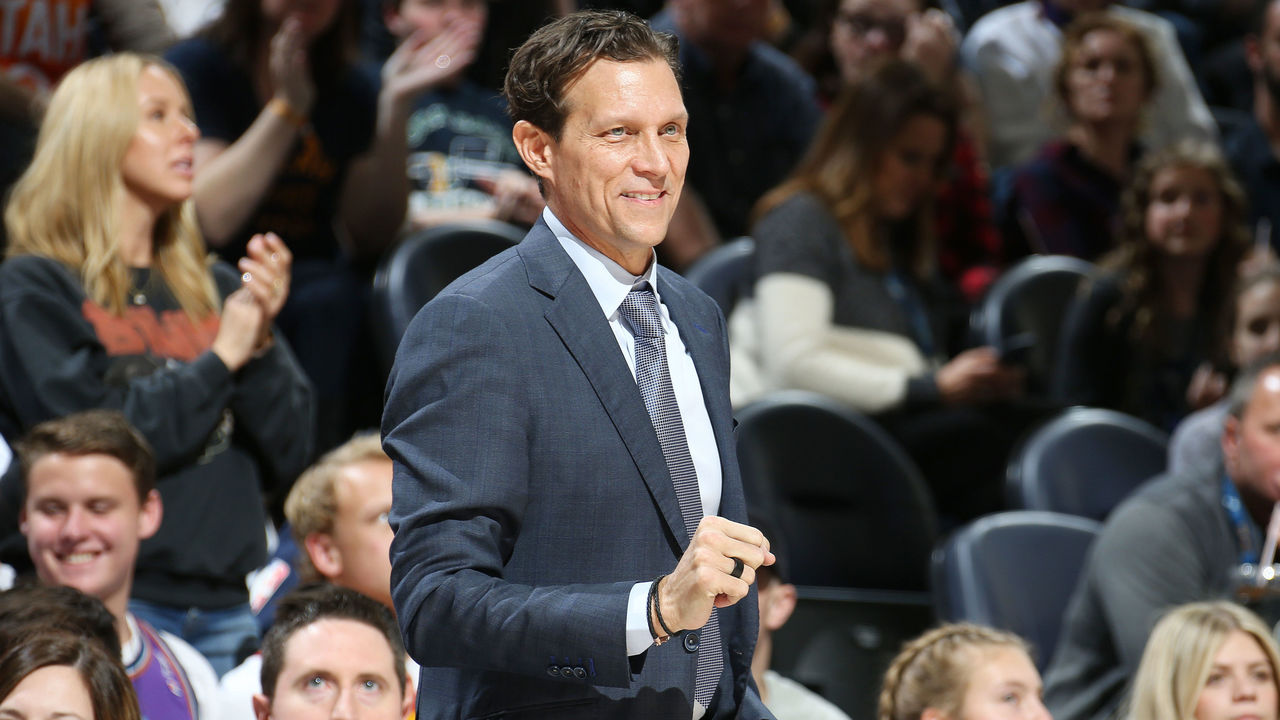 6. Utah Jazz (27-12)
Previous rank: 12
After an uninspiring 13-11 start, Quin Snyder has the Jazz surging up the West standings. The 53-year-old's next great test will be handling Mike Conley's return.
7. Houston Rockets (26-12)
Previous rank: 8
The Rockets boast one of the NBA's top offenses due in large part to Mike D'Antoni's ability to maximize his players' strengths. He gives James Harden control in half-court sets and allows Russell Westbrook to dictate the fast break.
8. Boston Celtics (26-11)
Previous rank: 5
Brad Stevens once again has the Celtics punching above their weight. The team sits second in the Eastern Conference despite being without Kemba Walker, Gordon Hayward, Marcus Smart, and Enes Kanter for stretches this season.
9. Toronto Raptors (25-14)
Previous rank: 10
Like the Celtics, the Raptors have stayed afloat through numerous key absences. With Kyle Lowry, Pascal Siakam, Serge Ibaka, Marc Gasol, and Norman Powell all sidelined for various periods, Nick Nurse has gotten the most out of previously unproven players.
10. Philadelphia 76ers (25-15)
Previous rank: 7
Brett Brown said he's "failed" to convince Ben Simmons to shoot more threes. Now, Joel Embiid's injury absence will give the coach a bigger test, as Philadelphia has a team-worst 108.2 defensive rating when the big man sits.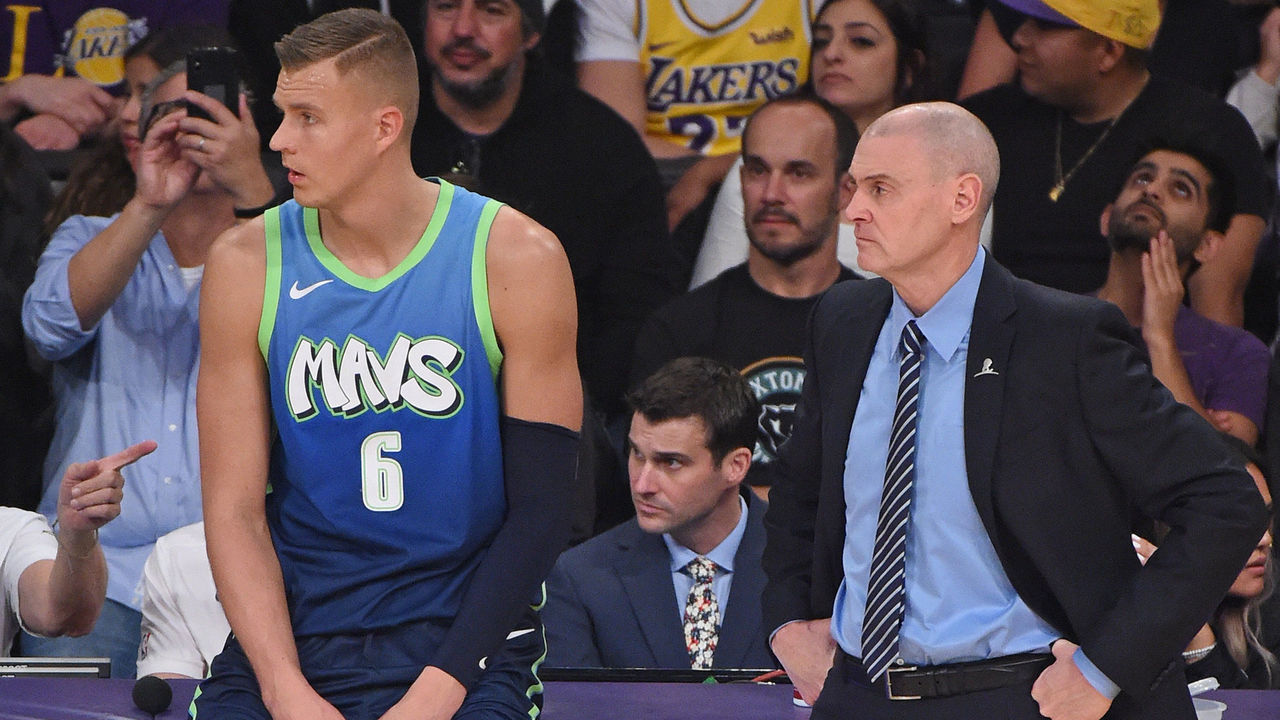 11. Dallas Mavericks (24-15)
Previous rank: 9
Rick Carlisle has done a tremendous job integrating Kristaps Porzingis after his lengthy absence. Luka Doncic continues to ascend toward superstardom and the Mavericks are on pace for their best record since the 2011 title team.
12. Oklahoma City Thunder (22-17)
Previous rank: 14
The Thunder looked set for a painful rebuild but Billy Donovan has instead guided them to a playoff spot. He also deserves recognition for allowing Shai Gilgeous-Alexander to blossom into a star while sharing the ball with Chris Paul.
13. Indiana Pacers (24-15)
Previous rank: 11
Nate McMillan gets the best out of his squads. The Pacers are in contention for a top-four seed in the East despite many fresh faces and the absence of All-Star guard Victor Oladipo.
14. San Antonio Spurs (17-21)
Previous rank: 17
Even with the Spurs running an outdated style of offense, Gregg Popovich has San Antonio in the hunt for a record 23rd consecutive playoff berth.
15. Orlando Magic (18-21)
Previous rank: 16
Steve Clifford is known as a defensive-minded coach but deserves praise for starting former No. 1 overall pick Markelle Fultz, who has been a meaningful contributor thus far.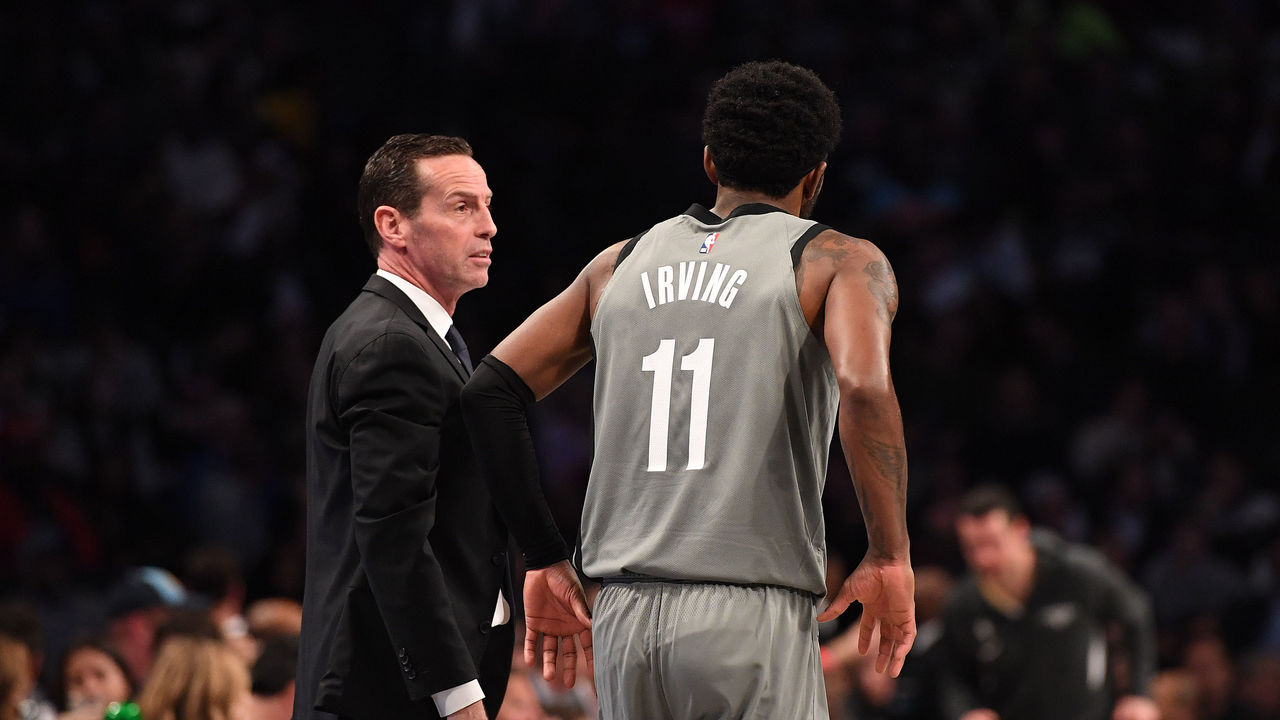 16. Brooklyn Nets (18-20)
Previous rank: 13
Kenny Atkinson was a darling among the analytics crowd before the Nets hired him, and his overall record has been satisfactory. He's a .500 coach without Kyrie Irving.
17. Memphis Grizzlies (18-22)
Previous rank: 24
Few expected the Grizzlies to occupy a playoff spot this early in the rebuild. Taylor Jenkins deserves credit for how he's empowered franchise cornerstones Ja Morant and Jaren Jackson Jr.
18. Portland Trail Blazers (16-24)
Previous rank: 15
With injuries wiping out the Blazers' front-court depth, Terry Stotts has had to rely on Carmelo Anthony more than any team should in 2020. Still, Damian Lillard and CJ McCollum should be good enough for Portland to have a better record than it does.
19. Minnesota Timberwolves (15-23)
Previous rank: 23
Ryan Saunders' connection with Andrew Wiggins has brought out the best basketball from the sixth-year forward. The Canadian is averaging career highs in points, 2-point field-goal percentage, and assists.
20. New Orleans Pelicans (14-26)
Previous rank: 25
It's hard to truly evaluate this year's Pelicans squad without Zion Williamson. However, Alvin Gentry has kept the club within striking distance of the West's eighth seed with the rookie nearing his debut.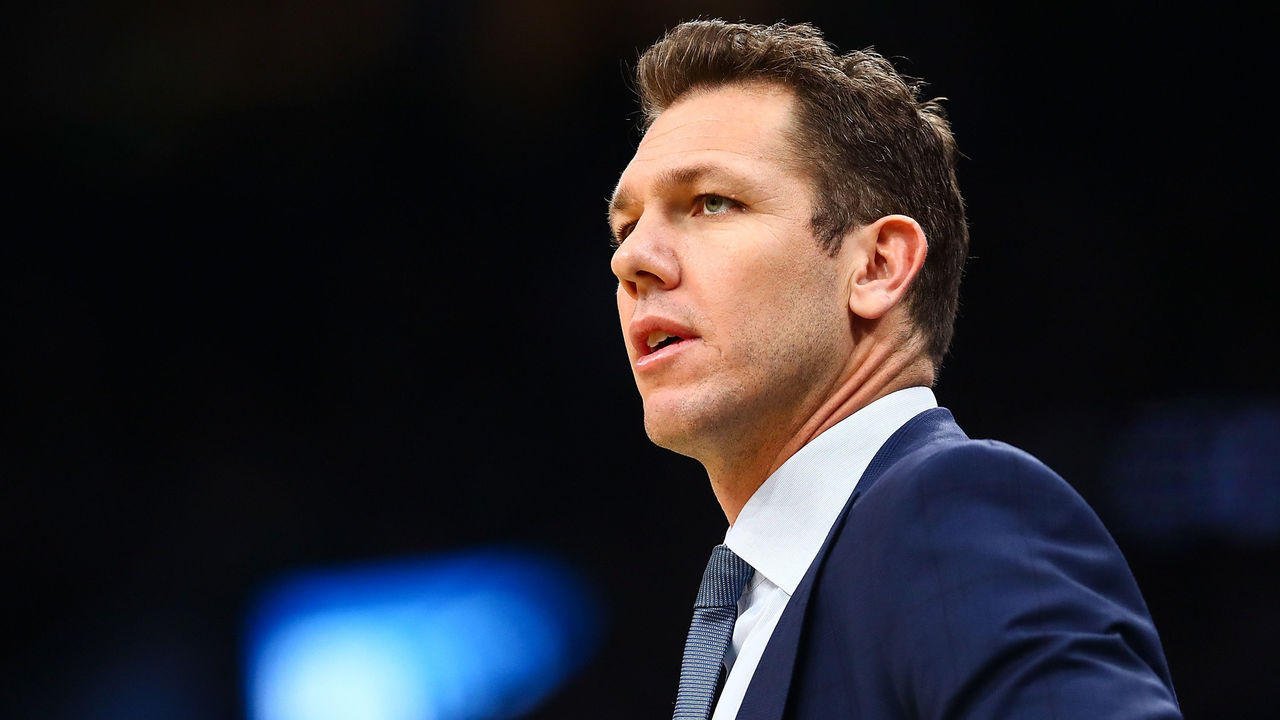 21. Sacramento Kings (15-24)
Previous rank: 18
Luke Walton has found some frontcourt stability in the absence of Marvin Bagley. Richaun Holmes' and Nemanja Bjelica's breakthrough seasons have helped offset the starting power forward's production.
22. Phoenix Suns (16-23)
Previous rank: 21
Monty Williams' return to head coaching has been a mixed bag. The "0.5-second offense" paid early dividends with the Suns owning a top-10 offensive rating until December, but it has sputtered during a 5-11 run.
23. Detroit Pistons (14-26)
Previous rank: 20
It's fair to question Dwane Casey's effectiveness when the Pistons went 7-10 this season with Andre Drummond and Blake Griffin together in the lineup. With a rebuild now likely, management has to ask if Casey is the long-term answer.
24. Washington Wizards (13-26)
Previous rank: 26
Expectations were low heading into the season, so you have to give Scott Brooks credit for making the Wizards entertaining. The high-octane offense ranks just inside the top 10 despite featuring a rotation rocked by injuries.
25. Charlotte Hornets (15-27)
Previous rank: 22
The Hornets are worse than their record suggests but don't count out James Borrego's motivational influence. The Popovich disciple's rendition of Journey's "Don't Stop Believin'" may have prompted Charlotte's impressive comeback in Dallas.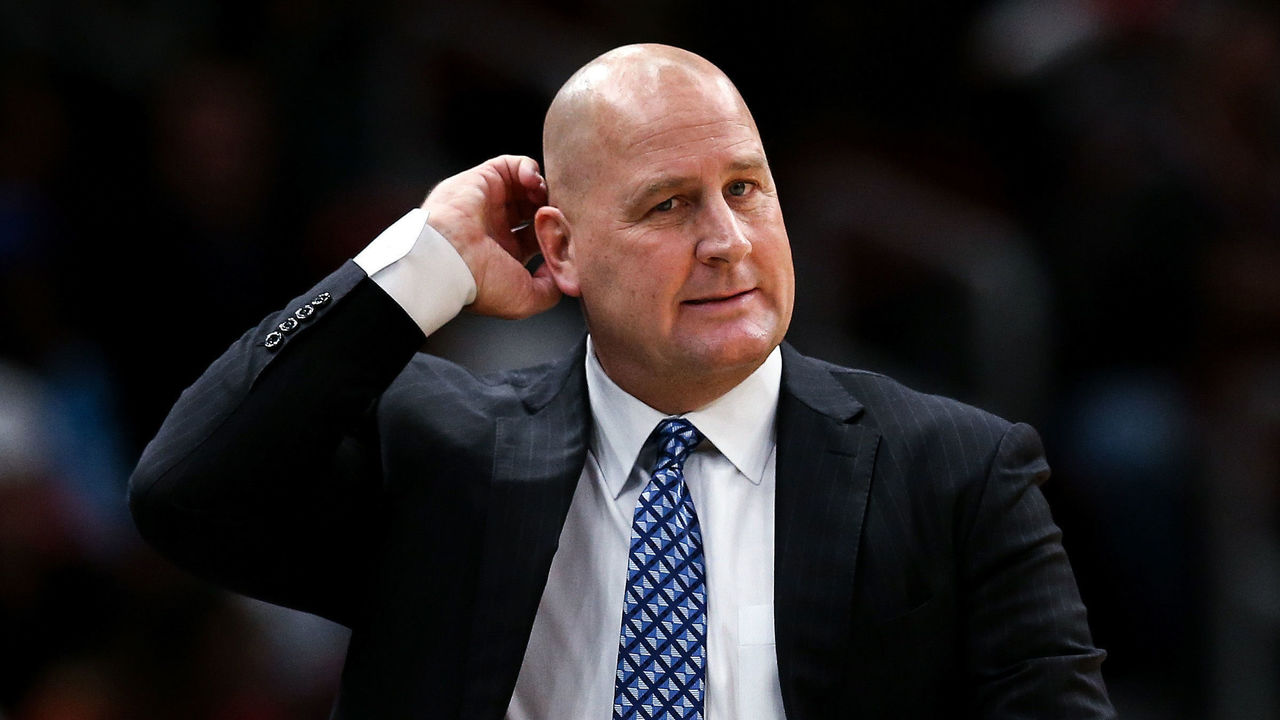 26. Chicago Bulls (14-26)
Previous rank: 19
It's tough to criticize Jim Boylen for another poor Bulls season when the roster construction has been awful. Still, a minor butting of heads with star guard Zach LaVine - who's under contract through 2022 - wasn't a good look.
27. Cleveland Cavaliers (12-27)
Previous rank: 27
Even before the "thugs" mishap, John Beilein seemed to be losing some corners of the locker room. Maybe it will stabilize with time, but the 66-year-old's decision to leave a cushy job at Michigan appears to be a disastrous miscalculation.
28. New York Knicks (11-29)
Previous rank: 29
The Knicks were 4-18 before Mike Miller took over as coach and have gone 7-11 since. There's still very little hope for New York going forward, but Miller has helped the team win more consistently.
29. Golden State Warriors (9-32)
Previous rank: 28
A depleted Warriors squad is losing a ton of games, as expected. Even still, credit Steve Kerr for helping players like Eric Paschall and Damion Lee emerge as contributors who will benefit the club when it's back to full health.
30. Atlanta Hawks (8-32)
Previous rank: 30
Playoff contention this season would've been a stretch for the youthful Hawks, but it's a bit of a surprise that they're the worst team in the league. Still, the relatively young Lloyd Pierce probably has enough capital for at least another campaign.