The NBA Power Rankings are selected by a panel of theScore's basketball editors.
This week, we're selecting each squad's Most Valuable Player so far.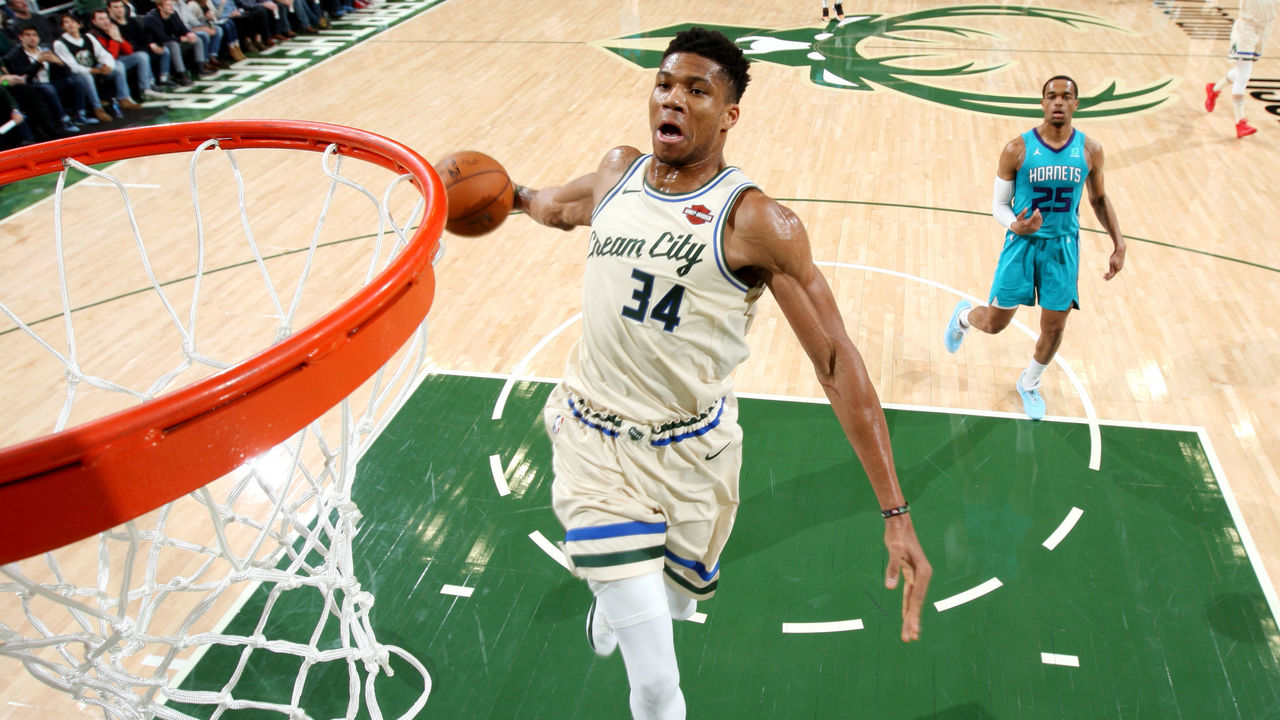 1. Milwaukee Bucks (17-3)
Previous rank: 3
Giannis Antetokounmpo is currently setting or matching career highs in scoring (30.9), rebounds (13.4), and assists (5.9) per game while anchoring the league's third-best defense. If the season ended today, he probably goes back-to-back as league MVP.
2. Los Angeles Lakers (17-3)
Previous rank: 1
LeBron James or Anthony Davis? Both make strong MVP cases, but LeBron wins out based on facilitation. For the first time in his career, he's leading the NBA in total assists and assists per game.
3. Los Angeles Clippers (15-6)
Previous rank: 4
Kawhi Leonard has been the Clippers' best player, but Paul George deserves his share of credit for returning from offseason shoulder surgeries and carrying Los Angeles during the former's occasional nights off.
4. Toronto Raptors (15-4)
Previous rank: 7
Pascal Siakam is proving last year wasn't a fluke. He's taken an equally impressive leap forward this season and could possibly become the first player to win consecutive Most Improved Player awards.
5. Denver Nuggets (13-4)
Previous rank: 10
The Nuggets will go as far as Nikola Jokic can take them. After an underwhelming start, the Serbian is returning to form as the conductor of Denver's offensive orchestra, leading the team in assist percentage for a fourth straight season.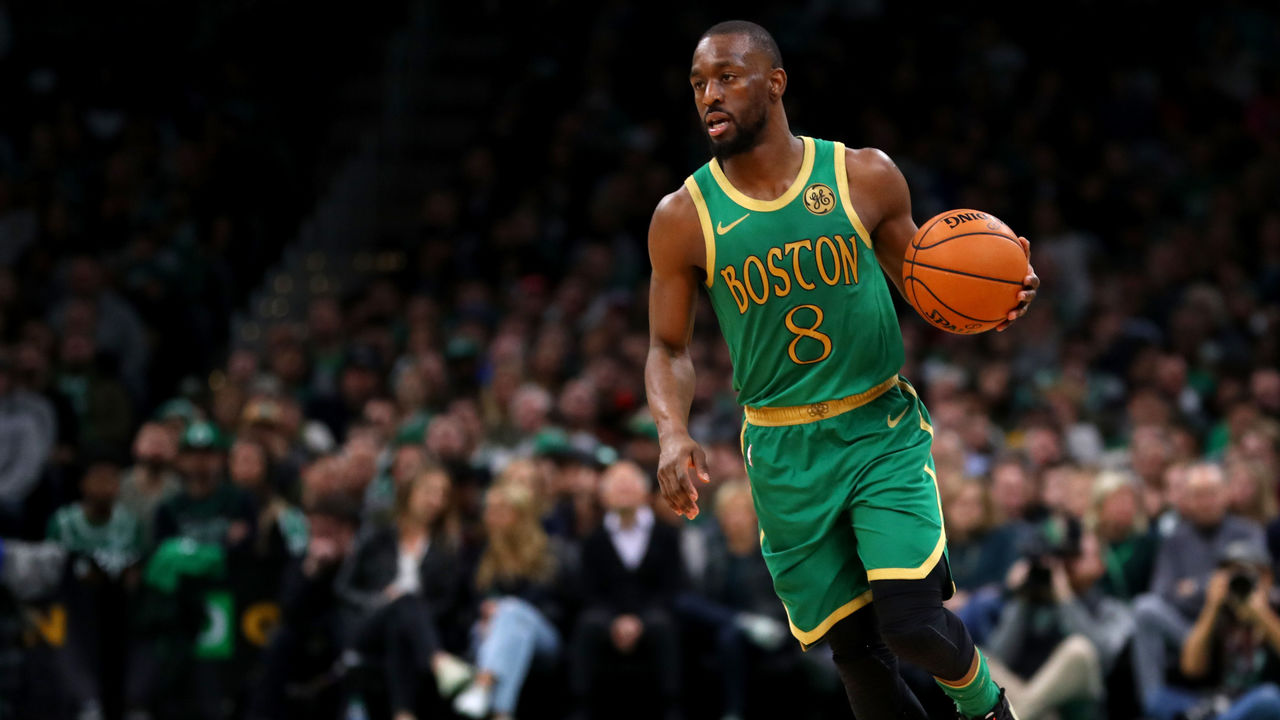 6. Boston Celtics (14-5)
Previous rank: 2
Kemba Walker is giving the Celtics everything they could want on and off the court. The UConn product remains an elite pick-and-roll scorer and his leadership has been a welcome change after last season's toxic dynamic.
7. Houston Rockets (13-6)
Previous rank: 9
James Harden has somehow improved on last season's historic output. His 38.9 points per game are the best in the league by far, and his 60-point display Saturday showed he has no intention of slowing down.
8. Miami Heat (14-5)
Previous rank: 8
Defense has been the Heat's calling card this season, and Jimmy Butler and his league-leading 2.5 steals per game are a big reason why. Offensively, the 30-year-old leads the team with 18.8 points and a career-high 6.3 assists per contest.
9. Philadelphia 76ers (14-6)
Previous rank: 6
There's little doubt Joel Embiid remains the Sixers' catalyst. He's the fulcrum of their offense and the central figure of their monstrous defense. But Marc Gasol taking him to the woodshed once again showed how badly Embiid needs a pure shooter with him on the floor.
10. Dallas Mavericks (13-6)
Previous rank: 13
The Mavericks are scoring 116 points per 100 possessions, trumping even the high-water marks of Harden's Rockets and the Warriors' recent dynasty. Dallas has Luka Doncic, currently averaging just shy of a triple-double at 20 years old, to thank for that.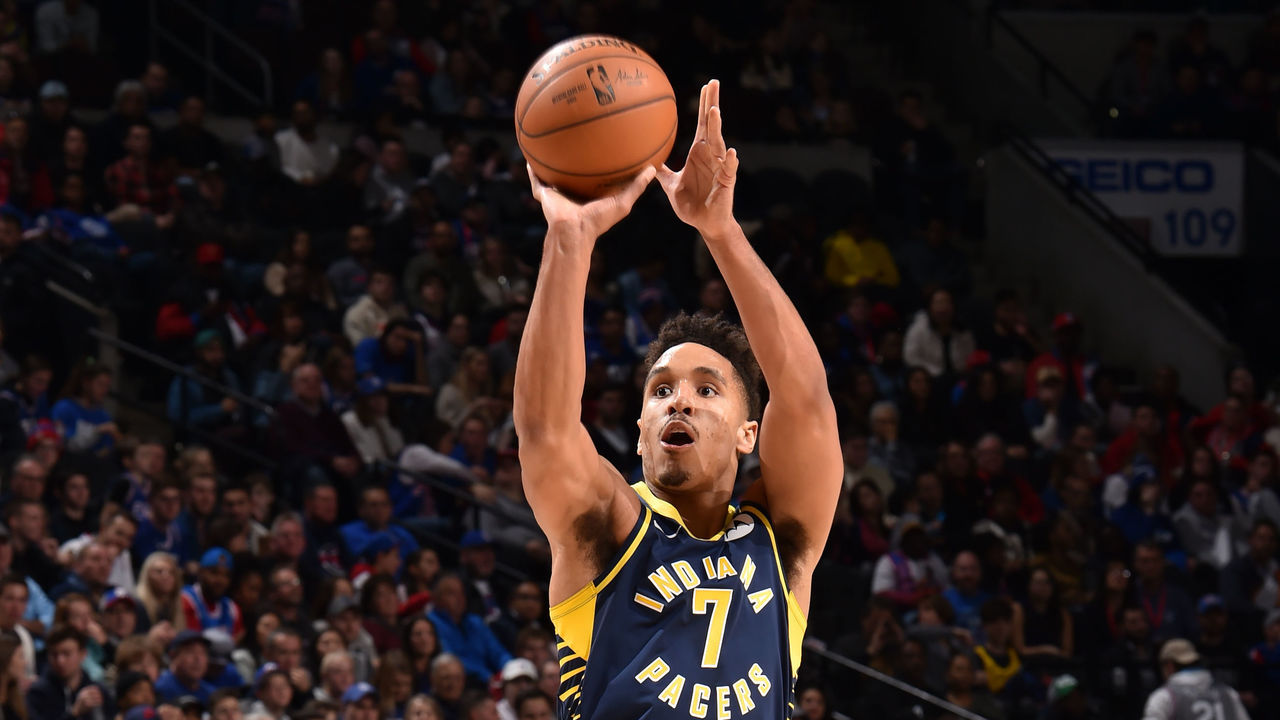 11. Indiana Pacers (12-7)
Previous rank: 12
Malcolm Brogdon is rewarding the Pacers' long-term investment in him, scoring at an efficient rate and playing excellent perimeter defense. The fourth-year guard has also developed into one of the league's top playmakers.
12. Utah Jazz (12-8)
Previous rank: 5
Donovan Mitchell is taking another step forward in Year 3, but Rudy Gobert remains the Jazz's most valuable asset; stripping the Frenchman of his team-MVP title would be almost criminal considering his elite rim protection and rebounding prowess.
13. Minnesota Timberwolves (10-9)
Previous rank: 14
Karl-Anthony Towns has fully embraced his ability to stretch defenses apart. Here's a scary fact: He's taking nearly double the number of threes he did last season (8.9 to 4.6), yet still converting 42.1% of them.
14. Brooklyn Nets (10-10)
Previous rank: 16
We kind of have to say Kyrie Irving is the Nets' MVP, even if he hasn't moved their needle that much. With the offense running through him, Irving is averaging a career-high 28.5 points and 7.2 assists per game so far.
15. Phoenix Suns (8-10)
Previous rank: 11
Ricky Rubio has provided a steadying hand, but Phoenix would be in the basement without Devin Booker. When the Suns win, Booker's shooting over 50% from deep. That percentage drops into the low 30s when they lose.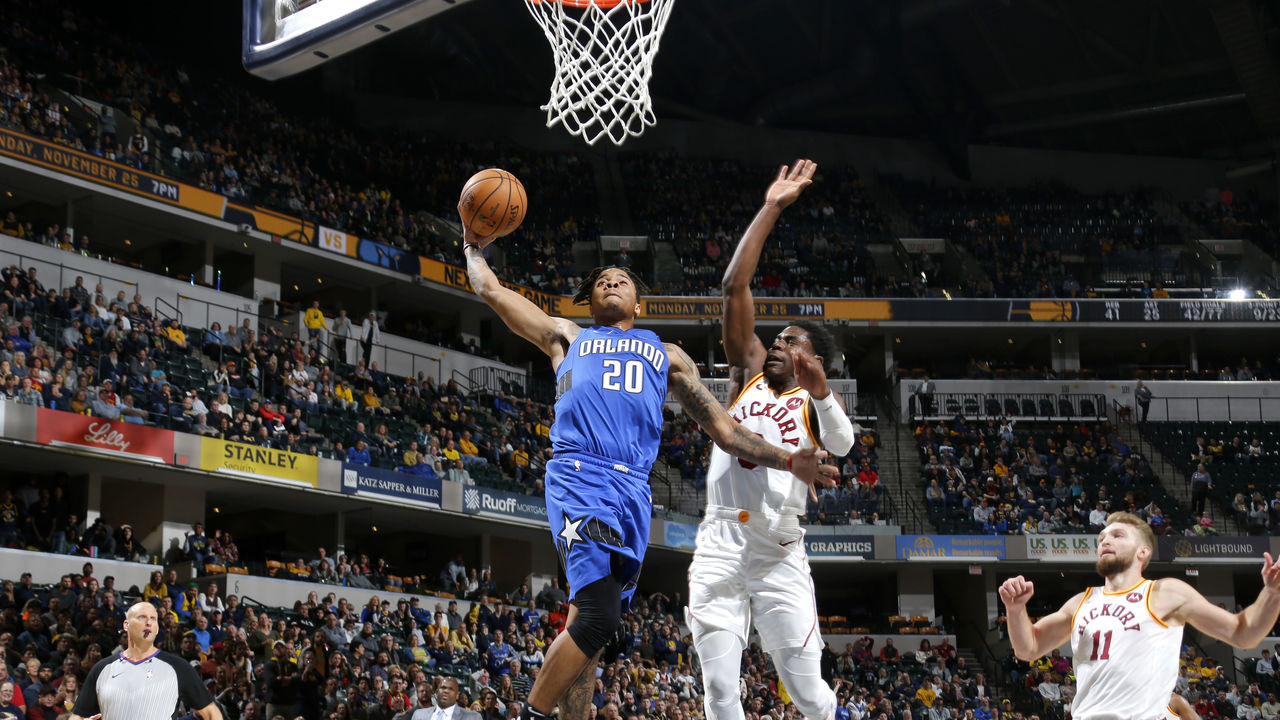 16. Orlando Magic (8-11)
Previous rank: 18
Nikola Vucevic is the Magic's best player when healthy, but Markelle Fultz has proven most valuable so far. Since Fultz's insertion into the starting lineup on Nov. 2, Orlando has posted a minus-8.3 net rating when he sits.
17. Portland Trail Blazers (8-12)
Previous rank: 17
Damian Lillard is keeping the Trail Blazers in the playoff mix after a slow start. His franchise-record double-figure scoring streak of 230 games was the NBA's third-longest active run when it came to an end in mid-November.
18. Sacramento Kings (8-10)
Previous rank: 19
Buddy Hield got paid - and kept on producing. The 26-year-old leads the Kings with 20.5 points per game and is keeping them alive in the West while De'Aaron Fox recovers from his sprained ankle.
19. Oklahoma City Thunder (8-11)
Previous rank: 23
Chris Paul - even in his diminished, present-day state - is the closest thing the Thunder have to an alpha dog. They can trade buckets with their opponents when he's in the game but bleed when he hits the bench. For a lackluster group, that's MVP-worthy.
20. Washington Wizards (6-12)
Previous rank: 28
No need to think too deeply about this one. Bradley Beal's 28 points per game rank fifth in the league. He's the reason the team has been slightly more competitive than expected lately.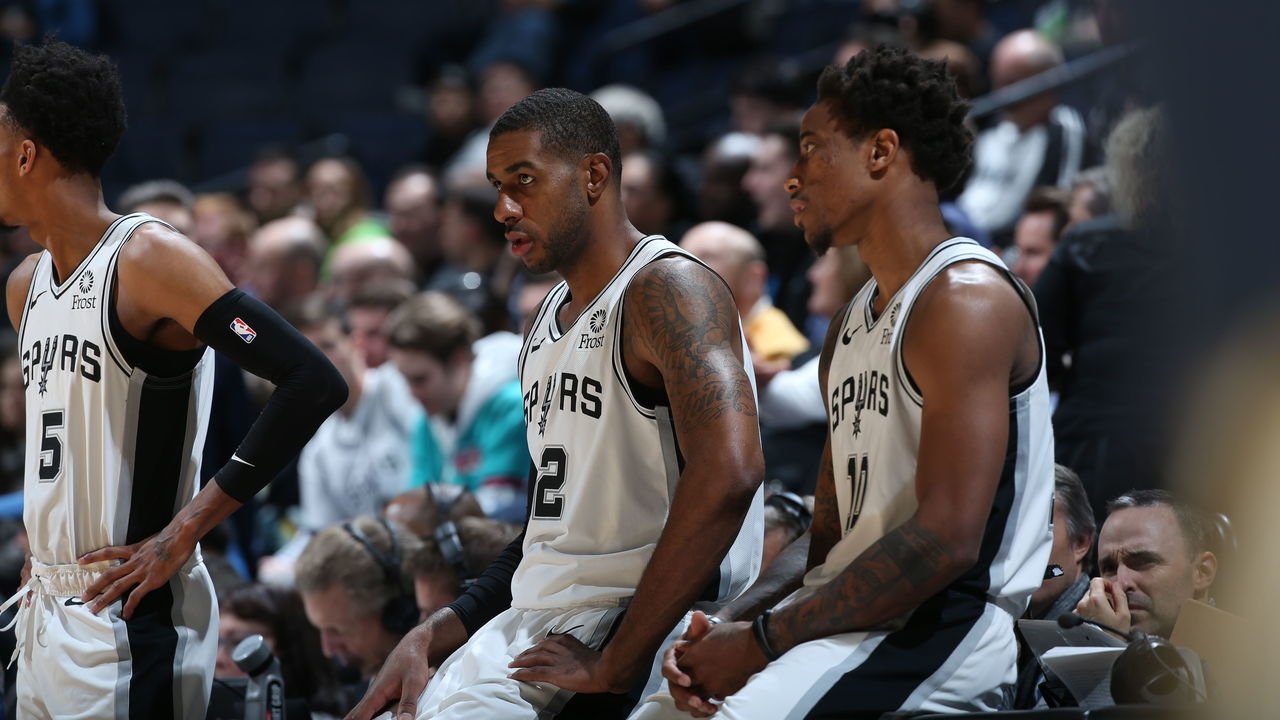 21. San Antonio Spurs (7-14)
Previous rank: 15
LaMarcus Aldridge narrowly edges DeMar DeRozan as Spurs MVP based on two-way impact. Aldridge ranks second on the team behind DeRozan in points per game (18.9) but tops the squad in blocks (1.8).
22. Detroit Pistons (7-13)
Previous rank: 21
Blake Griffin has only played in eight games, so the Pistons' MVP distinction goes to Andre Drummond by default. Drummond leads the NBA with over 17 rebounds per game, an average no player has sustained over a full season since Dennis Rodman in 1996-97.
23. New Orleans Pelicans (6-14)
Previous rank: 27
Brandon Ingram sits just outside the NBA's top 10 in scoring due in large part to his new willingness to shoot more threes. He's now shooting a career-high 41.8% on 5.7 triples attempted per game.
24. Charlotte Hornets (8-13)
Previous rank: 25
The Hornets don't trot out the greatest show on hardwood, but they aren't in the basement of the Eastern Conference like many expected. The biggest reason for that is Devonte' Graham, who leads Charlotte in points and assists per game.
25. Chicago Bulls (6-14)
Previous rank: 26
Last week encapsulated the full Zach LaVine experience. The 24-year-old exploded for a career-high 49 points and 13 treys in a win over the Hornets, a dominant outing sandwiched between subpar performances - both losses - in which he shot 10% from deep.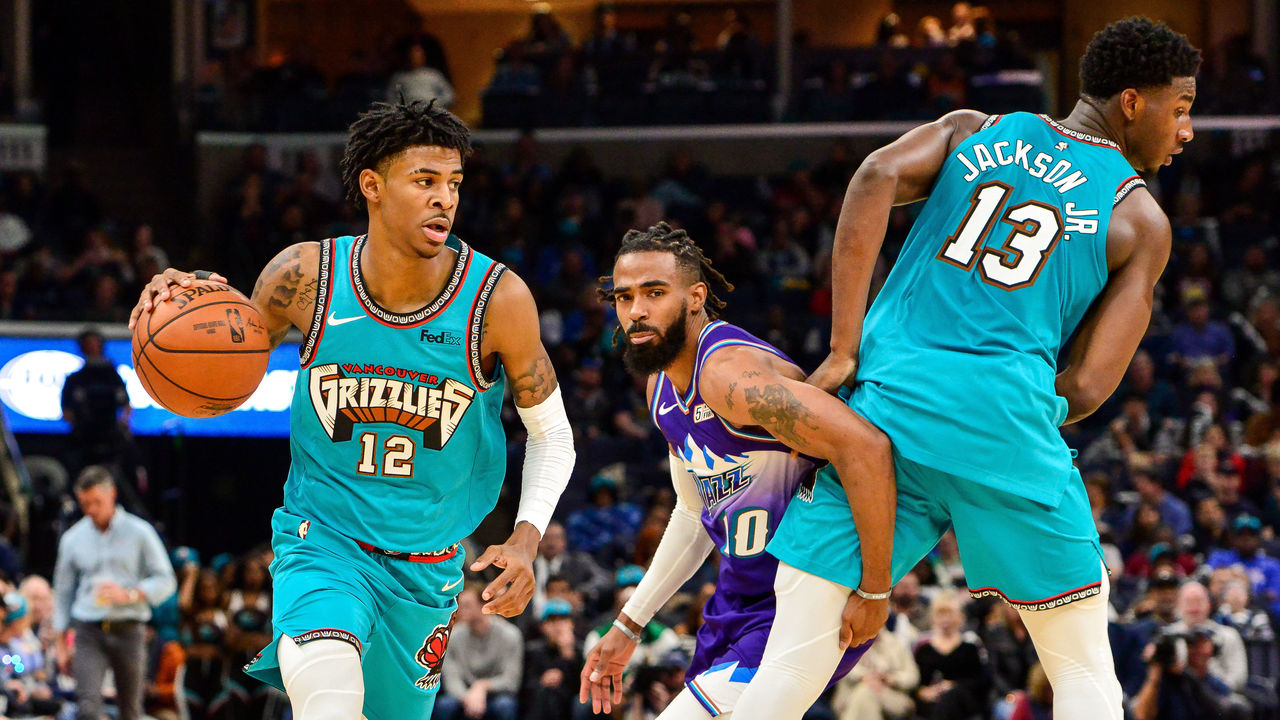 26. Memphis Grizzlies (6-13)
Previous rank: 24
Rookie phenom Ja Morant leads the Grizzlies in scoring and has been a beacon of hope in an otherwise dire season. Memphis will need to learn to live without him while he's sidelined with back spasms.
27. Cleveland Cavaliers (5-14)
Previous rank: 22
Kevin Love has been a calming veteran presence on a youthful Cavaliers squad. While his long-term future with the club remains uncertain, he continues to carry himself professionally on and off the court.
28. Atlanta Hawks (4-16)
Previous rank: 20
Trae Young is doing all he can offensively for Atlanta, but it simply isn't enough. The Hawks are mired in a 10-game losing skid even with the rangy point guard averaging an impressive 28.8 points and 8.1 assists over that span.
29. Golden State Warriors (4-17)
Previous rank: 29
D'Angelo Russell has only played in 10 of 21 games, so first-year forward Eric Paschall gets Warriors MVP honors. Averaging 17 points and 5.3 rebounds per contest, the 23-year-old is earning early consideration for Rookie of the Year.
30. New York Knicks (4-16)
Previous rank: 30
Marcus Morris continues to own his lead offensive role with the Knicks, averaging a team-best 18.7 points per game. New York's also scoring an additional 8.2 points per 100 possessions with Morris on the court.