For more fantasy coverage, check out theScore's 2019-20 fantasy basketball draft kit.
There are numerous reasons why players underperform in fantasy basketball, including a lack of chemistry with teammates, a history of health issues that go overlooked, or a level of hype that can't realistically be reached.
Here are five players who should be avoided in drafts this year:
SF/PF Jonathan Isaac, Magic
theScore ranking: 103 overall, SF25
Yahoo ADP: 69 overall, SF15
Isaac has shown a ton of potential as a fantasy player, mainly by posting impressive stats in steals, blocks, and made 3-pointers despite playing fewer than 25 minutes per game through two seasons. It's easy to project a well-rounded contributor if his game continues to grow and he carves out a larger role within the Orlando Magic's rotation.
However, his path to that expanded role is far from clear. Not only is fellow power forward Aaron Gordon entering the second season of a four-year, $80-million contract, but the Magic opted to re-sign center Nikola Vucevic to a four-year $100-million pact this summer and give a three-year, $29.2-million deal to veteran forward Al-Farouq Aminu.
Given the risk that Isaac won't see a substantial uptick in playing time or an increased burden on offense in his third season, it would be wise to pass on drafting him until closer to pick No. 100.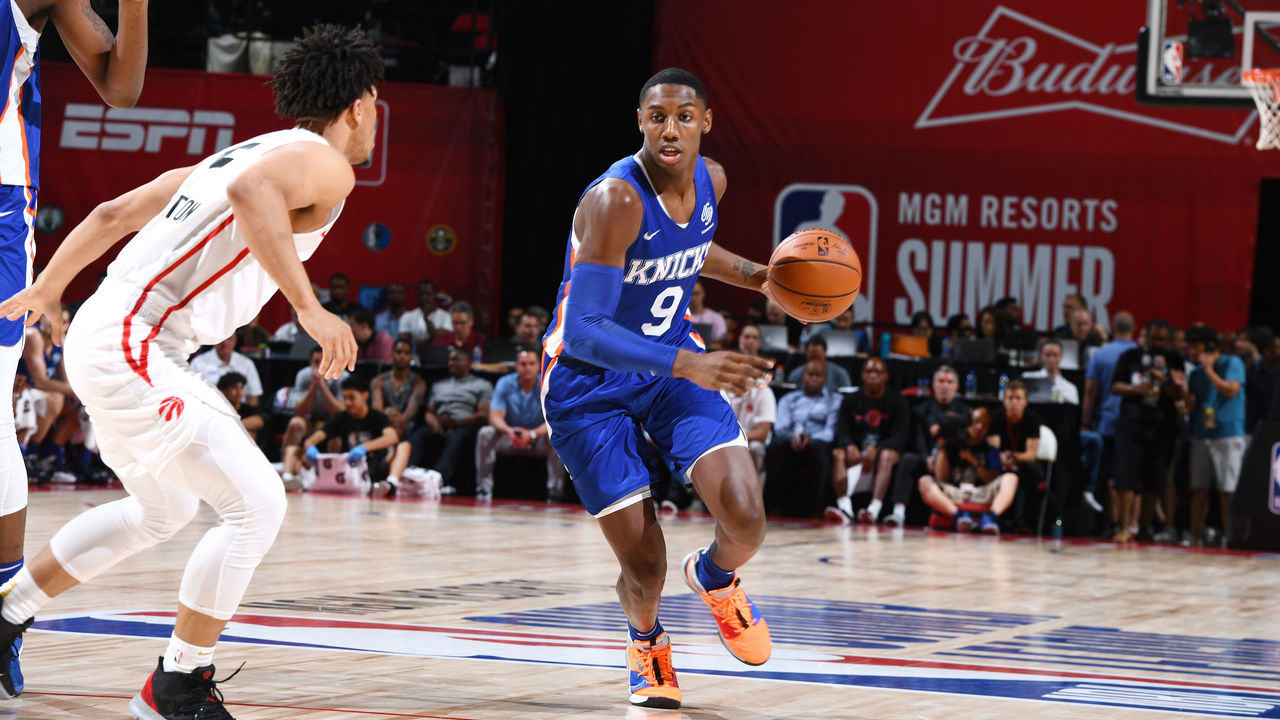 SF RJ Barrett, Knicks
theScore ranking: 136 overall, SF43
Yahoo ADP: 104 overall, SF27
While fellow top rookies Zion Williamson and Ja Morant have seen their rosters bent toward their individual abilities to a certain extent, Barrett will start his NBA career playing out of position at shooting guard on a New York Knicks roster full of high-usage power forwards and limited-range point guards.
Shooting 30.8% on 3-pointers in college doesn't suggest Barrett is the sort of player who will immediately thrive while playing heavy minutes alongside the likes of Dennis Smith Jr., Julius Randle, and Mitchell Robinson. It may take some time for the youngster to find his footing and establish himself as the focal point of the Knicks' offense.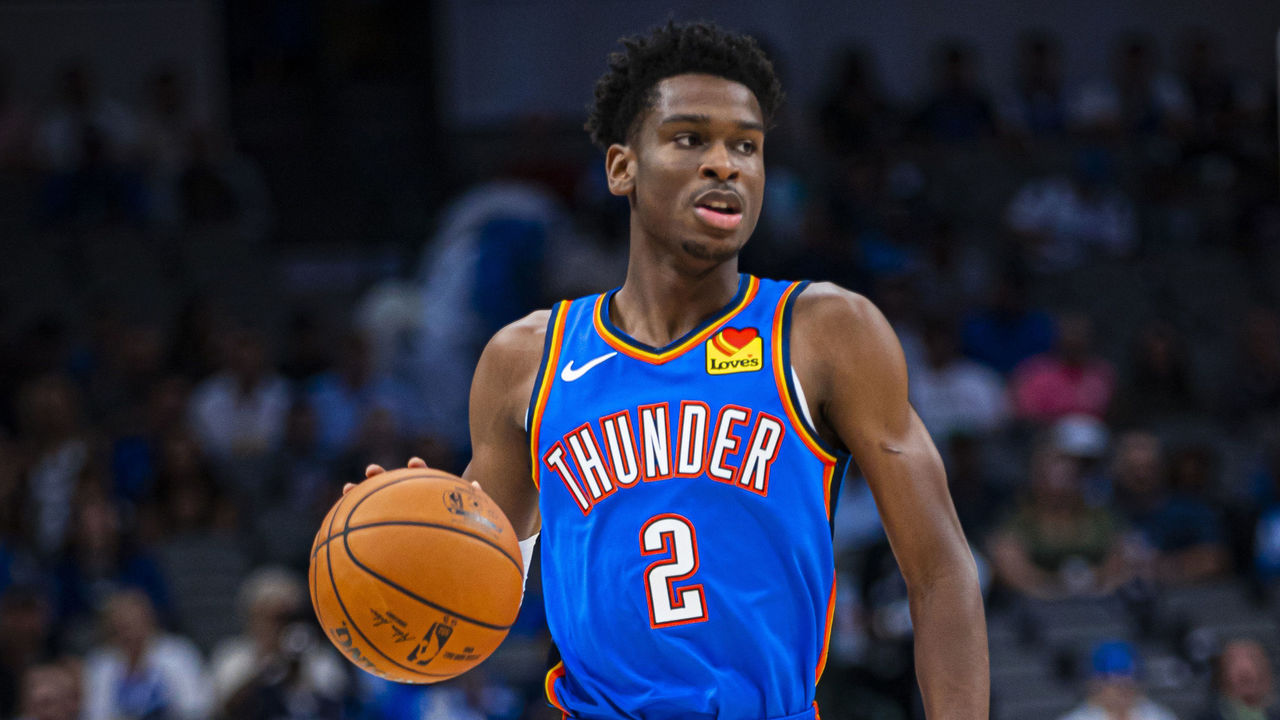 PG/SG Shai Gilgeous-Alexander, Thunder
theScore ranking: 84 overall, PG30
Yahoo ADP: 73 overall, PG26
Having played his rookie season on a Clippers team featuring a pair of veteran point guards in Patrick Beverley and Lou Williams, Gilgeous-Alexander has experience playing both on and away from the ball. It's looking like it will be a similar situation with the Oklahoma City Thunder, barring a trade or injury to either Chris Paul or Dennis Schroder.
Like Isaac, team composition is a short-term obstacle to SGA's fantasy potential. Can he dramatically improve upon last year's 3.3 assists per game with CP3 maintaining point guard duties? Will he be able to leverage his 6-foot-6 frame to post above-average rebounds, blocks, and steals from the guard position? Maybe, but it's far from a sure thing.
It's possible that the big leap that fantasy owners are expecting in Year 2 doesn't come until Year 3 - or the point at which a desperate team plucks Paul off the roster, freeing up SGA to take command of the offense.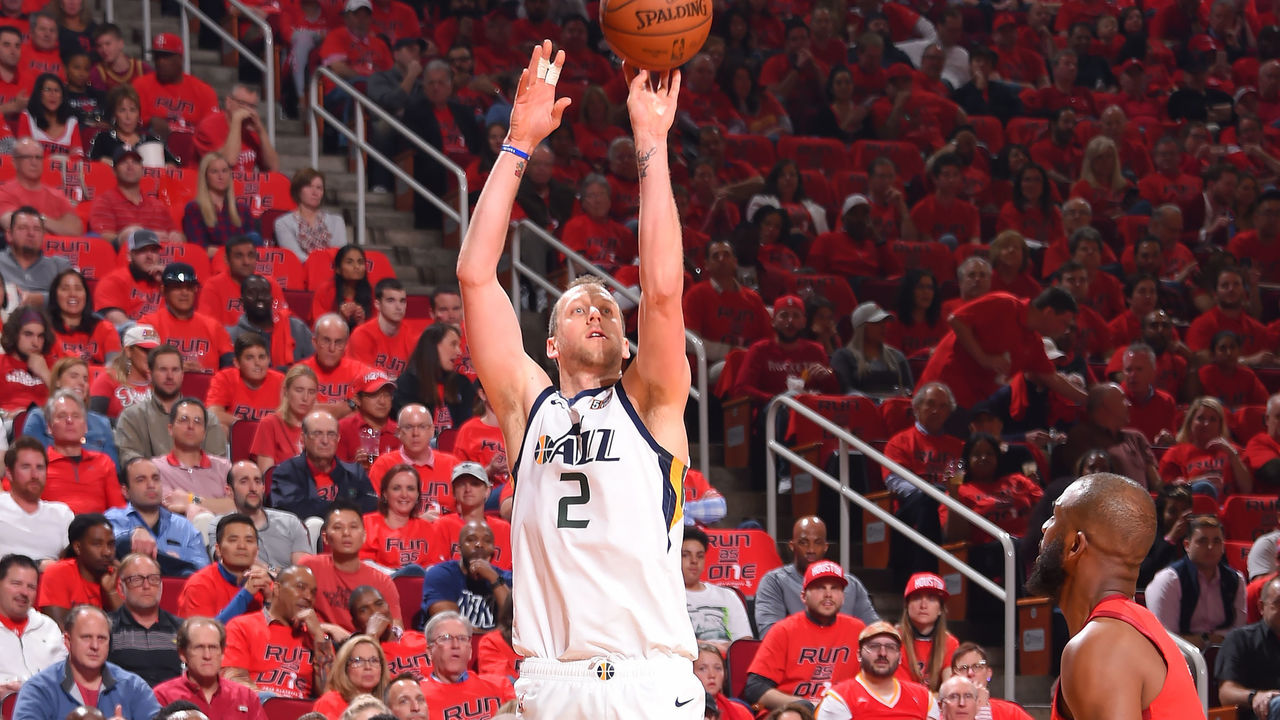 SF Joe Ingles, Jazz
theScore ranking: 114 overall, SF33
Yahoo ADP: 88 overall, SF25
Ingles appears to be taking his expected move to the Utah Jazz's bench in stride. Although that may help his team's real-world title aspirations, a lesser role for the versatile veteran forward certainly won't help his fantasy value.
Much of that value over the last two seasons has come from being ever-present in a fairly turbulent Jazz rotation, both in terms of minutes per contest and games played. If his playing time drops off at all, fantasy owners will be left disappointed.
Even if his reserve status doesn't come with a reduction in playing time, the addition of Mike Conley makes it unlikely that the Aussie can replicate last year's career-best 5.7 assists per game. Wait on Ingles.
(ADP figures courtesy: FantasyPros)