Watching bad basketball, or even the wrong kind of basketball, can make you want those two-and-a-half hours of your life back. Thankfully, plenty of NBA storylines unfolded over the summer, and many teams look different and intriguing now.
There are exceptions, of course. Some good teams can be bland to watch, and there are bad squads that can add a little entertainment to a Wednesday night in January.
Here are the 2019-20 NBA watchability rankings:
The Clippers were highly watchable before they added two of the best players of the last half-decade. Beyond Kawhi Leonard and Paul George, there's Lou Williams boomin', Montrezl Harrell rolling, and Patrick Beverley tenaciously defending.
The Staples Center is the place to be this season. The Lakers have taken some heat for how their roster was built, but the fact is LeBron James and Anthony Davis now play on the same team. Danny Green will also be as indispensable to the Lakers as he was in Toronto last season.
Part of what makes a team highly watchable is flammability, and the chance of the entire thing going up in smoke. Russell Westbrook can bring a dynamism in transition that will pick up Houston's pace. How he ultimately fits in with James Harden's dribble step-back game remains to be seen.
It won't always be pretty. At times, the Sixers will look like they're playing in 1998. There are real questions about who can shoot, but Philly will possess an all-world defense. Josh Richardson is the shortest starter at 6-foot-6, and rookie defensive sensation Matisse Thybulle was in lockdown mode during the preseason.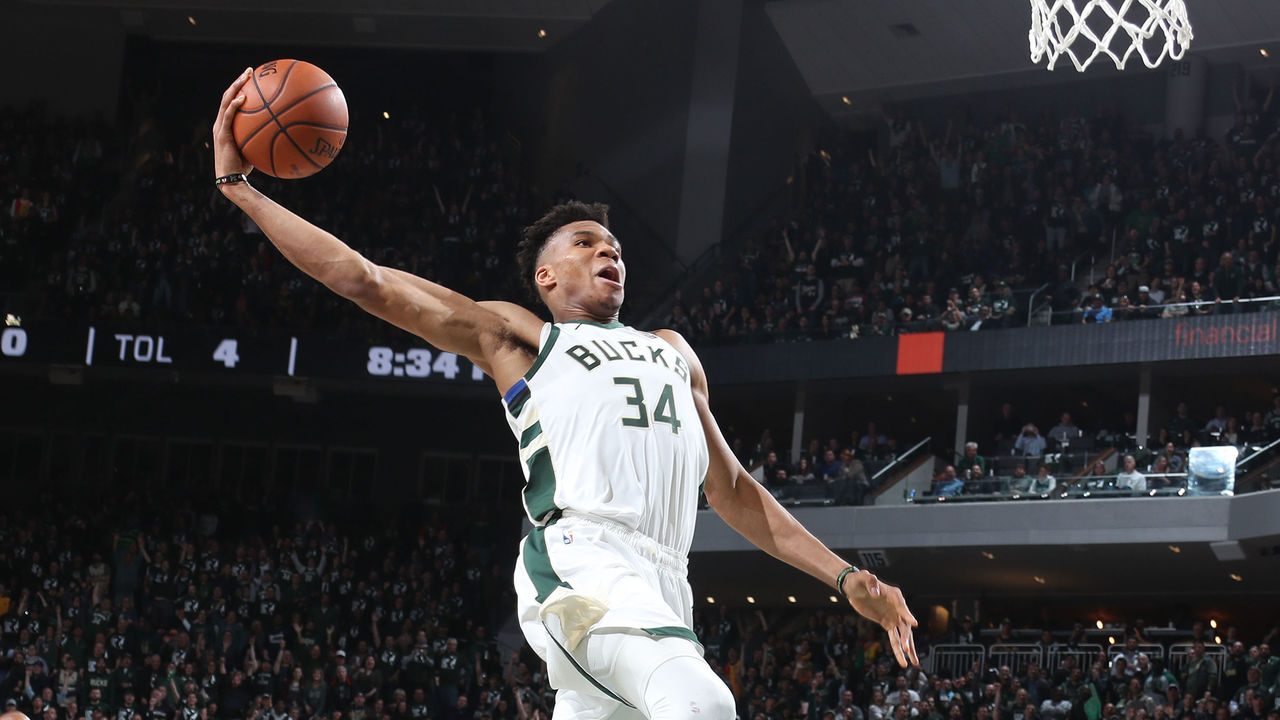 Giannis Antetokounmpo is entering his prime, and he faces a real opportunity to become the first player since Hakeem Olajuwon to win the MVP Award and be named Defensive Player of the Year in the same season. The Bucks have ensured shooters are still surrounding him, adding Kyle Korver and Wesley Matthews.
The Nuggets' entertainment value starts with Nikola Jokic's passing and fans out from there. Jamal Murray improves every year, and Gary Harris has hops. Fans will also finally get a chance to see Michael Porter Jr.'s tantalizing skill set this season.
Luka Doncic was a major draw on his own last season, hitting clutch shots and putting on nightly passing clinics. Now we get to see him alongside Kristaps Porzingis, the 7-foot-3 unicorn who was shooting almost 40 percent from deep before suffering an injury in 2017-18.
If you like team basketball, the Jazz possess all the ingredients. Rudy Gobert anchors what should again be one of the league's best defenses, and Donovan Mitchell now gets playmaking and shooting help after the additions of Mike Conley and Bojan Bogdanovic.
This ranking will take a hit if Zion Williamson is out for a prolonged period, but the Pelicans have assembled aesthetically-pleasing talent beyond him. Jrue Holiday and Lonzo Ball have indicated they can exist in the same backcourt. JJ Redick can still shoot, and Jaxson Hayes is another explosive young big man.
The Nets were NBA League Pass darlings last season before Caris LeVert went down. They've lost D'Angelo Russell but gained Kyrie Irving, which should be very interesting.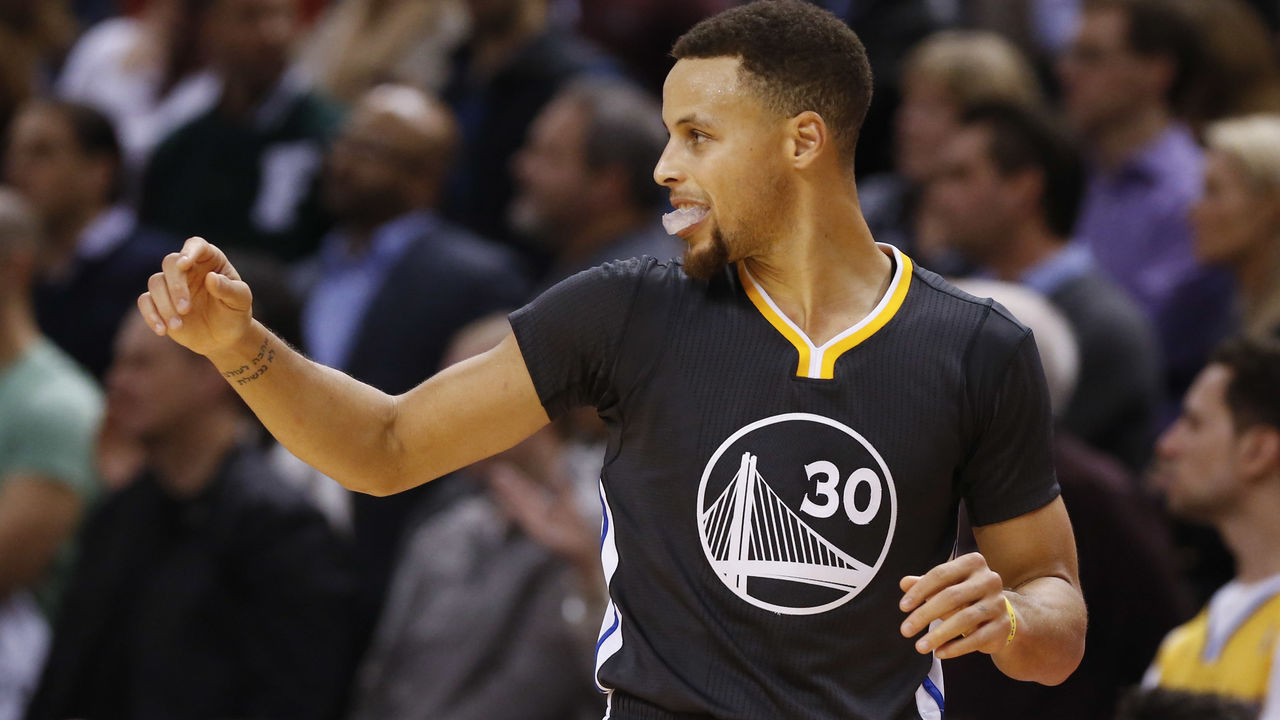 This ranking would be higher if Klay Thompson was set to be available for the whole season. As it stands, how Russell fits is the biggest question. It's possible Stephen Curry will uncork one of his most prodigious, video game-like seasons.
The Blazers are primed to swing an in-season trade while attempting to join the West's elite. Until then, Hassan Whiteside's quest to fit in - including frequently not trying on defense - deserves your attention.
The past is the past, and the Raptors' 2018-19 championship banner will forever hang in the rafters of Scotiabank Arena. While most eyes now turn to Pascal Siakam's development, the reigning champs are appealing beyond him. Kyle Lowry still looks like a bulldozer, and OG Anunoby will be trying to rebound from a lost season.
De'Aaron Fox was hugely entertaining last season, pushing Sacramento to fifth in NBA pace. But in typical Kings fashion, fissures may be starting to emerge elsewhere on the roster.
The Bulls are a sneaky-interesting squad. Lauri Markkanen and Wendell Carter Jr. are skilled enough to be the NBA's best inside-outside big men duo. At worst, Zach LaVine is an adventure. Otto Porter Jr. is solid though unspectacular, and Tomas Satoransky is an underrated addition.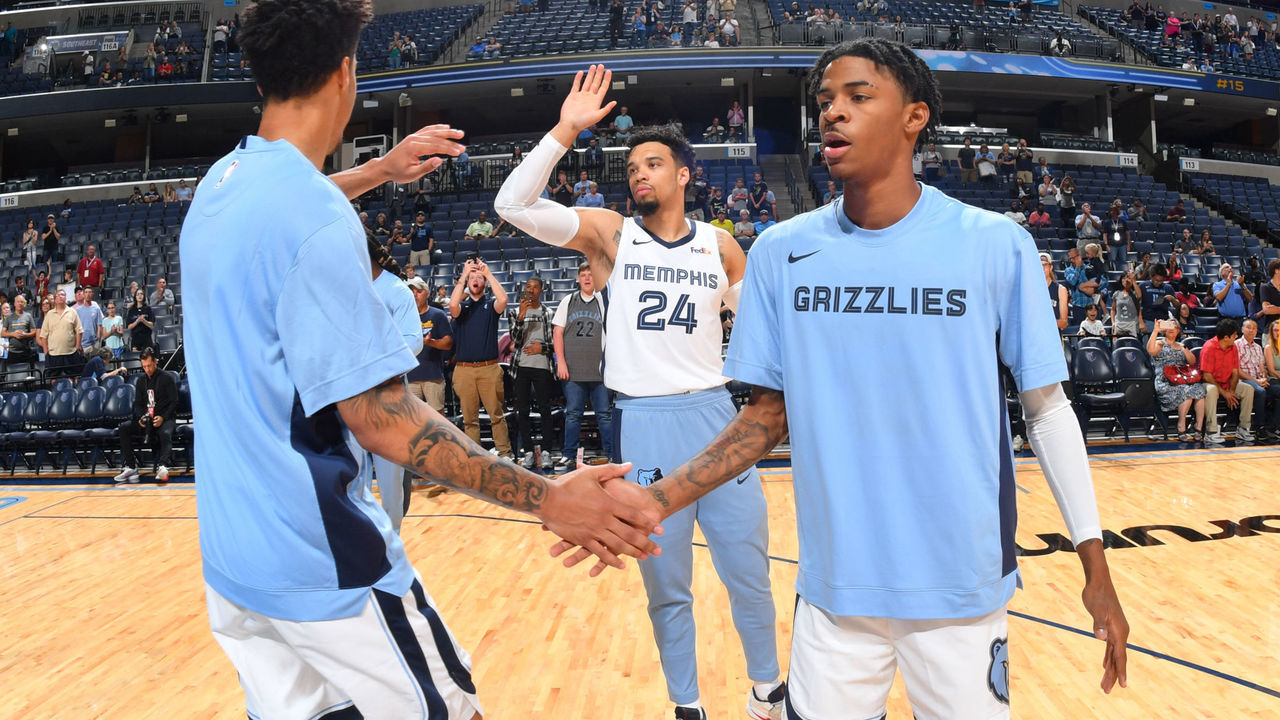 Make no mistake, the Grizz could be the worst team in the West. But Ja Morant's passing prowess makes him a prime Rookie of the Year candidate. Throw him in the pick-and-roll with Jaren Jackson Jr., and give the bouncy Brandon Clarke some minutes, and you've got an inexperienced team worth watching.
The Hawks added a modern prototype player in De'Andre Hunter and the high-upside Cam Reddish in the draft. They join an already-entertaining core of Trae Young, Kevin Huerter, and John Collins. To top it off, Vince Carter says this will be his final season.
Replacing Irving with Kemba Walker is a statistical wash. Losing Al Horford and plugging in Enes Kanter is atrocious defensively, though Jayson Tatum could be ready to take a leap. The Celtics also grabbed a phalanx of interesting players in the draft, including Carsen Edwards, who's shown he's got a strong microwave game.
If you thought Jimmy Butler was a ball-dominant player elsewhere, get ready for his overdrive. However, Bam Adebayo and Tyler Herro could be great complementary players.
Here's to hoping Victor Oladipo returns to form and Myles Turner finally unleashes his potential All-Star skill set at center.
The Wolves enter year five of Andrew Wiggins preparing to take the next step.
Take Blake Griffin off this team, and what is there?
The Magic made the playoffs last year for the first time since 2012 with a fairly predictable attack and head coach Steve Clifford's defense-first approach. Watch out for Jonathan Isaac's possible development, though.
Beyond high hopes for RJ Barrett, there's a bit of morbid curiosity here. Head coach David Fizdale has to manage four big men in Julius Randle, Bobby Portis, Taj Gibson, and Marcus Morris, and he'll be trying to find minutes for them around sophomore center Mitchell Robinson.
Last year, the Spurs led the league in 3-point percentage while ranking dead last in attempts. That's the perfect approach for a by-the-book franchise now looking to make the playoffs for a 23rd straight season. Are mid-range jumpers entertaining? No, but they'll work.
The Suns finally found a point guard in Ricky Rubio. Outside of his passing and Devin Booker's shooting, this team consists of many parts with varying skill.
One word: "SexLand." Starting two score-first, below 6-foot-3 point guards in Collin Sexton and Darius Garland could lead to a broad spectrum of content.
The Thunder won't be terrible with Chris Paul running the pick-and-roll for Steven Adams and an array of others. Artistic and theatrical though? Nah.
Is there life after Kemba? Yeah, it's Terry Rozier as Charlotte's best player.
There seems to be enough going on in D.C. these days that this bad Wiz squad could go virtually undetected on the court. It's a good thing Bradley Beal is patient.