Another day, another blockbuster transaction in the NBA, as the Houston Rockets and Oklahoma City Thunder swapped future Hall of Fame point guards Thursday evening.
After a season of reported discontent between Chris Paul and James Harden in Houston, the Rockets shipped Paul - along with two first-round draft picks and two more pick swaps - to Oklahoma City in exchange for Russell Westbrook.
From a team-building perspective, the trade is a coup for the Thunder. Sam Presti somehow turned Westbrook's contract - which has up to four years and roughly $171 million remaining on it - into Paul's slightly less damaging three-year, $124-million pact and control of Houston's first-rounders in 2021, 2024, 2025, and 2026.
If you're keeping track at home, Presti has turned Westbrook, Paul George, and Jerami Grant into 12 first-round picks or pick swaps between 2020 and 2026 within the span of six days. Remember, too, that in addition to acquiring its point guard of the future, Shai Gilgeous-Alexander, from the Clippers in the George deal, Oklahoma City also landed Danilo Gallinari, whose offensive skill set and $22.6-million expiring contract should easily fetch the Thunder another asset or two.
Presti can also dig into that treasure trove of assets to entice a contender to take Paul's contract off their hands (Pat Riley, line 1), which would complete OKC's rapid, stunning pivot into a full-blown rebuild.
From a shrewd business perspective, the Thunder make off like bandits. However, the truth is that no one involved in this deal emerges victorious.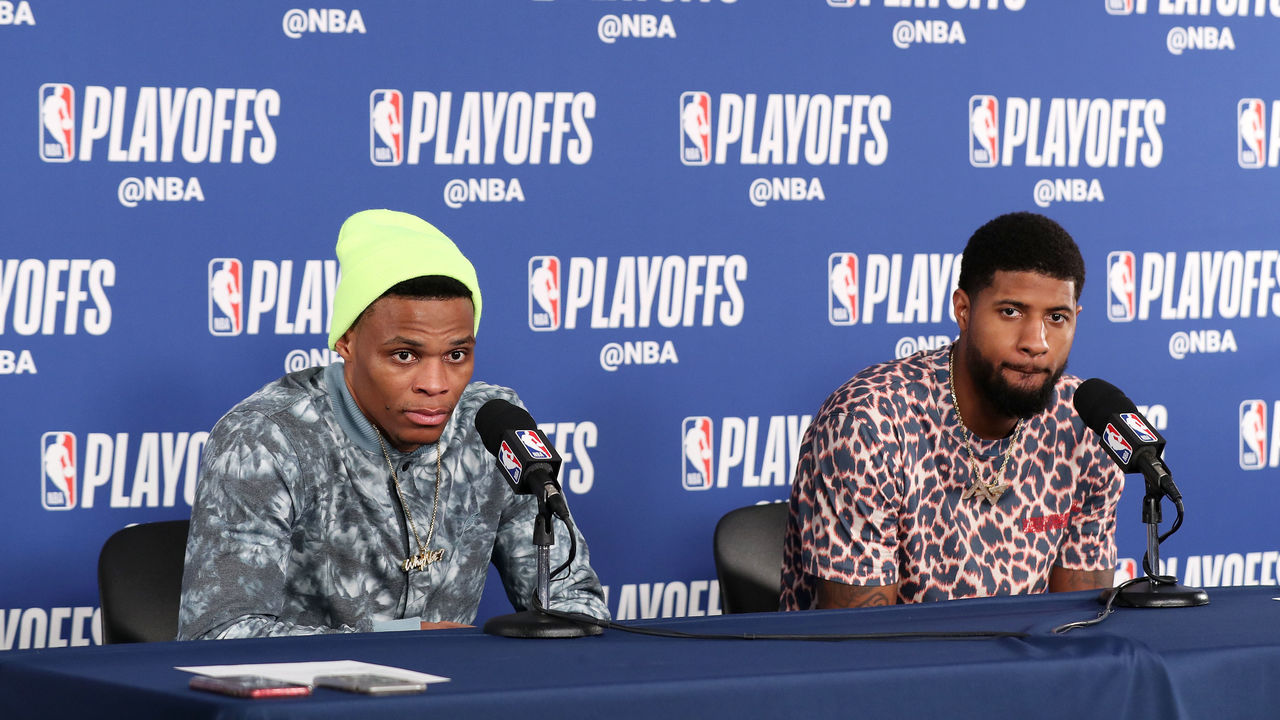 With George and Westbrook in the fold, the Thunder had reason to believe they would be a factor in what was shaping up to be a wide-open title race - so long as Kawhi Leonard snubbed the Lakers - as recently as a week ago. That Presti and Co. managed to lay the groundwork for a reconstruction project so quickly is impressive, but it doesn't change the fact that a proud organization that's remained competitive and relevant in a small market for a decade must now face some sobering realities.
Ask fans in Oklahoma City if they feel like winners right now.
Westbrook's departure marks the end of an era in OKC, where the Thunder filtered through a dizzying array of stars over the years in an unsuccessful attempt to return to The Finals. Westbrook, George, Kevin Durant, Carmelo Anthony, Serge Ibaka, Victor Oladipo, Steven Adams; no combination was ever able to replicate what Durant, Westbrook, Harden, and Ibaka did in 2012, when the young Thunder won the West.
That was supposed to be the beginning of a long, magical run, not the pinnacle of one. Such is life in the modern NBA, where nothing can be taken for granted, and championship windows close faster than ever before.
Whatever remained of Oklahoma City's championship foundation burned to the ground when Damian Lillard walked the Thunder off with a 37-foot bomb in April, and Leonard made a surprising homecoming pitch to George in July.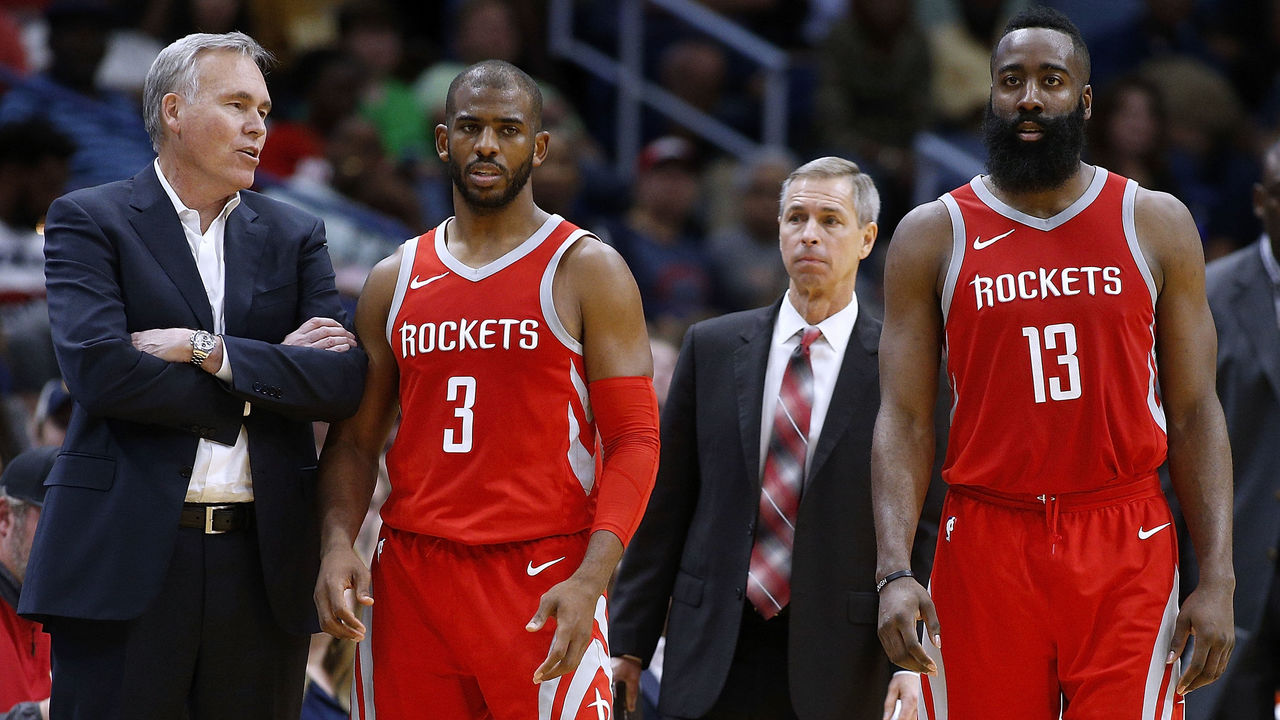 The Rockets, meanwhile, will remain competitive in an ever-changing title chase fuelled by an unpredictable arms race, but that doesn't make them winners.
Harden and Westbrook haven't shared an NBA court as teammates in more than seven years, and it's tough to think of a worse backcourt fit for The Beard than The Brodie.
Westbrook is a sublime playmaker who's averaged 10.4 assists per game over the last four seasons, but he hunts his own offense more than Paul ever did and is nowhere near as useful or wise off the ball as Paul.
At its best, the Harden-CP3 combo worked despite both preferring ball dominance because both star guards could shoot, and both were incredibly efficient in isolation. Westbrook, on the other hand, is a career 30.8 percent 3-point shooter who's bricked his way to 29.3 percent on 4.8 attempts per game over the last two years. He's also too stationary without the ball and produced just 0.75 points per iso possession last season.
| 2017/18-2018/19 | Usage% | FGA per 100 poss. | TS% | ISO PPP |
| --- | --- | --- | --- | --- |
| Harden | 38.4 | 30.4 | 61.8 | 1.15 |
| Paul | 23.5 | 20.1 | 58.3 | 1.01 |
| Westbrook | 32.6 | 27.5 | 51.3 | 0.79 |
Westbrook's shot selection can be downright deplorable, and it's hard to envision a volume shooter as historically inefficient as Russ aging with grace while his once-in-a-generation explosiveness slowly evades him.
Despite his advantages in size and athleticism, Westbrook is also a defensive downgrade from Paul. A backcourt featuring Westbrook and Harden has the makings of a disaster on that end of the floor.
Is there value in Westbrook's relentlessness, speed, playmaking, and rebounding? Of course. Is it all worth $171 million over the next four years, including a $47-million player option for his age-34 season in 2022-23? Absolutely not.
That's what makes this move so puzzling for Daryl Morey and the Rockets. In swapping out one declining point guard for another, Houston ended up with the worse contract, the more ill-fitting player for Mike D'Antoni's preferred style of play, and yet still surrendered control of four first-rounders in the process.
How does that happen?
Reports suggest Harden implored the Rockets to swoop in for Westbrook, but was the risk of hunting a better fit and potentially irking Harden really worrisome enough to be worth punting such a significant chunk of the franchise's future?
Westbrook and Harden may get along better than Paul and Harden did, but the point is to win. The Rockets are no more equipped to do so today than they were yesterday, yet their asset base is a lot more barren.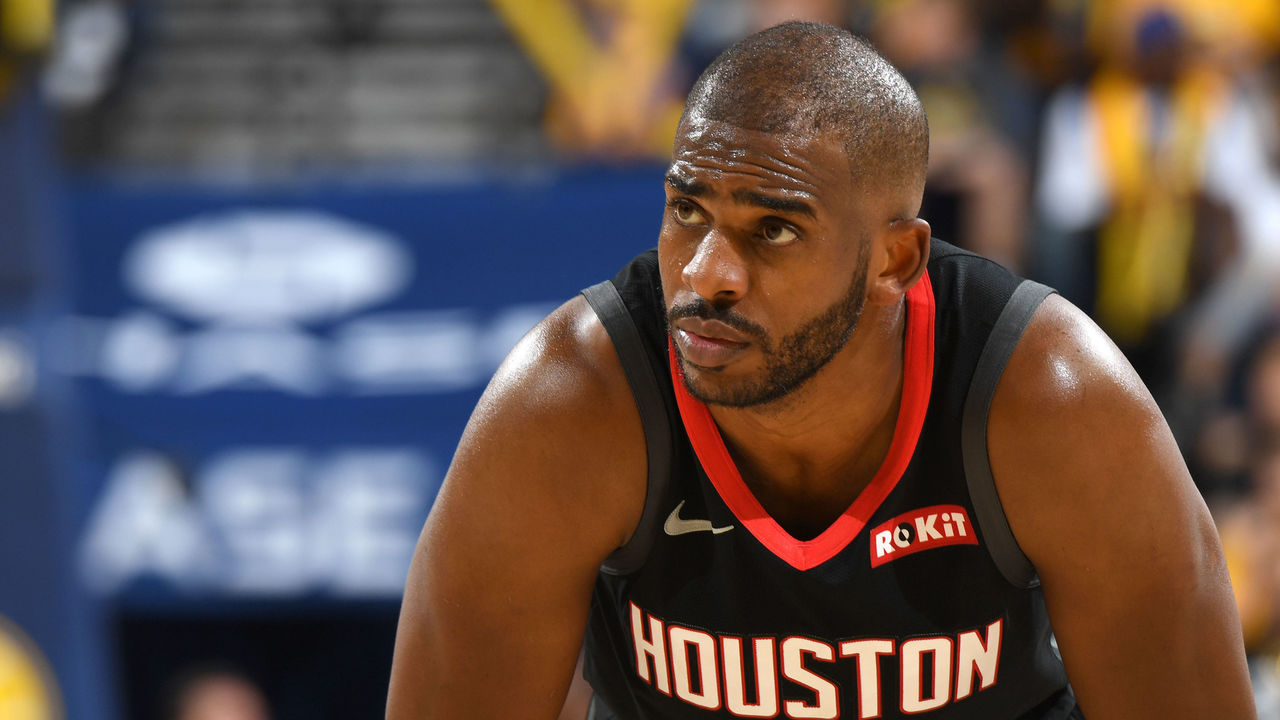 And then there's Paul.
The man earned his Point God moniker for the otherworldly talents that separated him from the pack, even in a golden age of point guards. Now, one of the game's feistiest, prickliest competitors heads to an uncertain future in OKC without a single Finals appearance to his name and in obvious decline.
Paul has missed 69 games over the last three seasons, suffered a hamstring injury that derailed Houston's title hopes with a 3-2 series lead on the Warriors in the 2018 West finals - his only conference finals appearance - and is coming off an age-33 season in which he shot worse than 42 percent from the field.
His reputation as a playoff loser was always unfair given his own individual postseason excellence, but the Rockets being unable to win a single game against the wounded, Durant-less Warriors this spring with the series tied 2-2 doesn't help.
Paul's best shot at a title remained in Houston. Whether by his own stubbornness or Harden's - or a combination of both - that bridge has now officially burned, and there's no clear alternative route to the promised land.
The two L.A. teams don't appear to have the assets or contracts required to trade for Paul, and the remainder of legitimate West contenders all have point guards in place. Unless one of Milwaukee or Philadelphia can find a way to rescue him, CP3's next destination might come with a lot more postseason mediocrity.
There are always losers to be found in NBA blockbusters, but rarely does a deal of this magnitude produce no clear winner.