The 2019 NBA champions had yet to even touch down north of the border, but the path to the 2020 championship was already being laid Saturday, with the Los Angeles Lakers landing Anthony Davis in a blockbuster trade with the New Orleans Pelicans.
The Lakers paid a steep price, but they still came out as clear winners, waking up Sunday as the odds-on favorites to claim the Larry O'Brien Trophy while giving up draft picks and a trio of prospects with some question marks.
Lonzo Ball's playmaking, perimeter defense, and basketball IQ make him a fascinating point guard prospect, but his wretched 38-32-44 shooting split as a pro and 65 missed games over two seasons due to injury prevent him from being a sure thing. Ball-handlers who can't shoot or stay in the lineup, no matter how promising they are in other facets of the game, aren't worth holding up a deal for a superstar.
Brandon Ingram has teased potential as an elite scorer, but teasing potential in week-long or month-long stretches is a lot different than actually being an elite scorer. The comparisons to Kevin Durant were always asinine. Durant won a scoring title averaging 30 points per game in his third season while suiting up 82 times for a 50-win Thunder team. Three years into Ingram's career, the lanky forward has yet to average 20 points per game in a season or crack the 70-percent barrier from the free-throw line, and he's missed 53 games over the last two years, including the final 19 games of this season due to a blood clot.
Josh Hart has the makings of a solid 3-and-D pro, but his ceiling is significantly lower than either of Ingram's or Ball's.
The bevy of draft picks Los Angeles is sending New Orleans - three first-rounders outright, plus two pick swaps - could prove crippling in the future. The last of those swaps is so far down the road (2025) that Davis' next contract will have expired by then.
But as of now, the headliner among those picks is the No. 4 selection in what many consider a three-player (2019) draft, and the point of the draft and developing young talent like Ball, Ingram, and Hart is the hope that even one of those picks or players turns out nearly as good as Davis is right now.
Draft picks and young players are promising. Davis is transcendent, and the Lakers will pair him with one of the two greatest players ever in LeBron James.
It's incredibly rare for a player of Davis' ilk, smack dab in the middle of his prime, to become available. The six-time All-Star is coming off a season in which he averaged 25.9 points, 12 rebounds, 3.9 assists, 2.4 blocks, and 1.6 steals. Entering 2016-17, no player had averaged at least 25 points, 10 rebounds, and two blocks in a season since Shaquille O'Neal did so in 2002-03. Davis has now done it three years in a row.
Davis has shot 55 percent on two-pointers over the last two seasons, has developed enough of a 3-point stroke that his numbers behind the arc are only slightly below average, and will join James to form one of the most devastating pick-and-roll combinations in basketball. He's also improved as a playmaker, dishing out a career-high 3.9 assists in 2018-19.
On the defensive end, the big man can do it all. His 7-foot-6 wingspan is an absurd safety valve defensively, and that length, coupled with the mobility of a guard, allows Davis to both protect the rim and capably switch onto smaller players all over the court.
Oh, plus he's still only 26, and is expected to re-sign in L.A. on a long-term deal next summer, so the Lakers likely just acquired a franchise-level superstar for the next half-decade or so.
General manager Rob Pelinka's roster construction has been suspect at best, and the executives under Jeannie Buss have given Lakers fans little reason to trust them, but they now have LeBron James, Anthony Davis, and near-max cap space in the NBA's premier destination market.
No Western Conference team is currently better positioned to capitalize on the uncertainty around the wounded Warriors - and the Lakers didn't even need to give up Kyle Kuzma.
In saying all that, Pelicans vice president David Griffin must still be applauded for the haul he fetched New Orleans.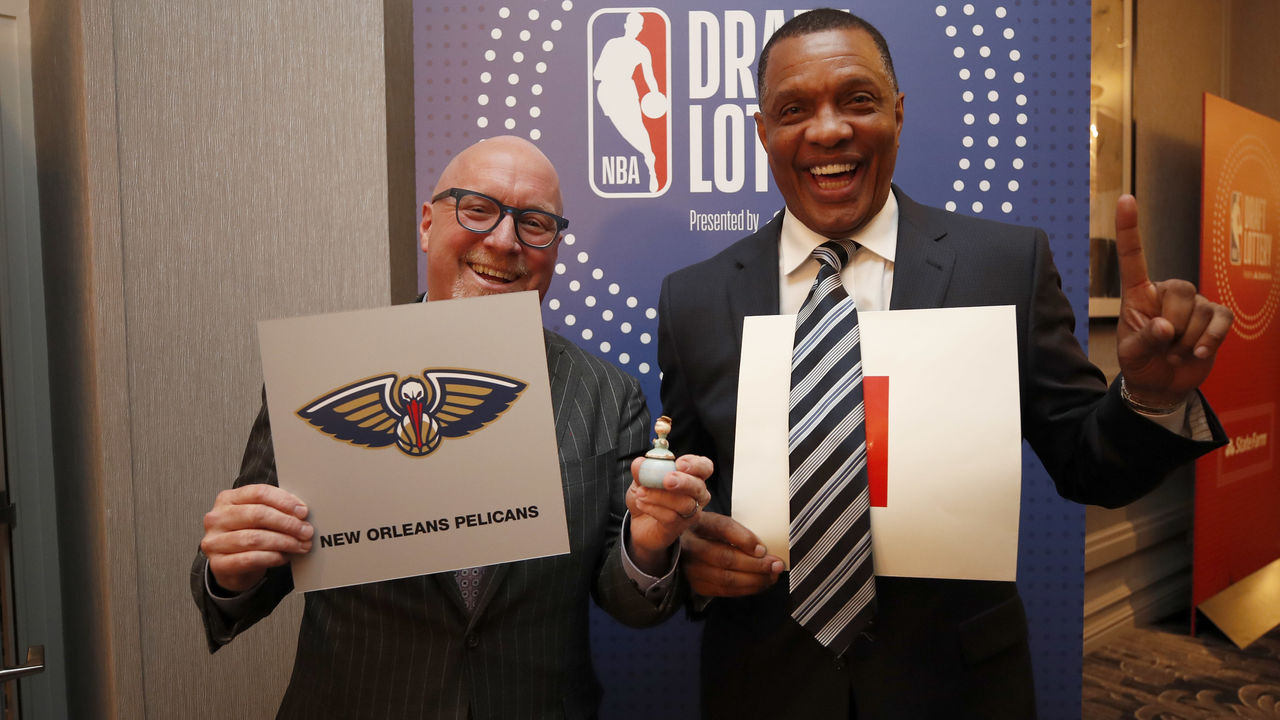 Losing a star as good as Davis, the way his relationship with the Pelicans frayed, and the dysfunction it caused down the stretch of a lost season would usually leave a franchise reeling for years. Lottery luck is an obvious factor here, but New Orleans can already see light at the end of the tunnel.
Despite all the aforementioned concerns about Ball, Ingram, and Hart, that trio of youngsters and the plethora of draft picks joining them are an impressive package to secure for a disgruntled star with only a year remaining on his contract.
The Lakers had leverage, and rivals feared Davis as a flight risk, but Griffin still managed to cobble together a collection of talent and assets that should prove a springboard for years to come, with projected No. 1 pick Zion Williamson at the center of it all. A lot of teams have tanked multiple years for a lot less.
New Orleans needs to find shooting in the short term because the team's not getting it from the defensively menacing backcourt of Ball and Jrue Holiday, but perhaps the Pelicans can dangle the No. 4 pick as a means to address their immediate roster concerns.
In any event, Griffin did as well as one can when losing a star, and Ball, Ingram, and Hart will get a fresh start with an exciting young team.
If there's a loser here, look East toward Boston.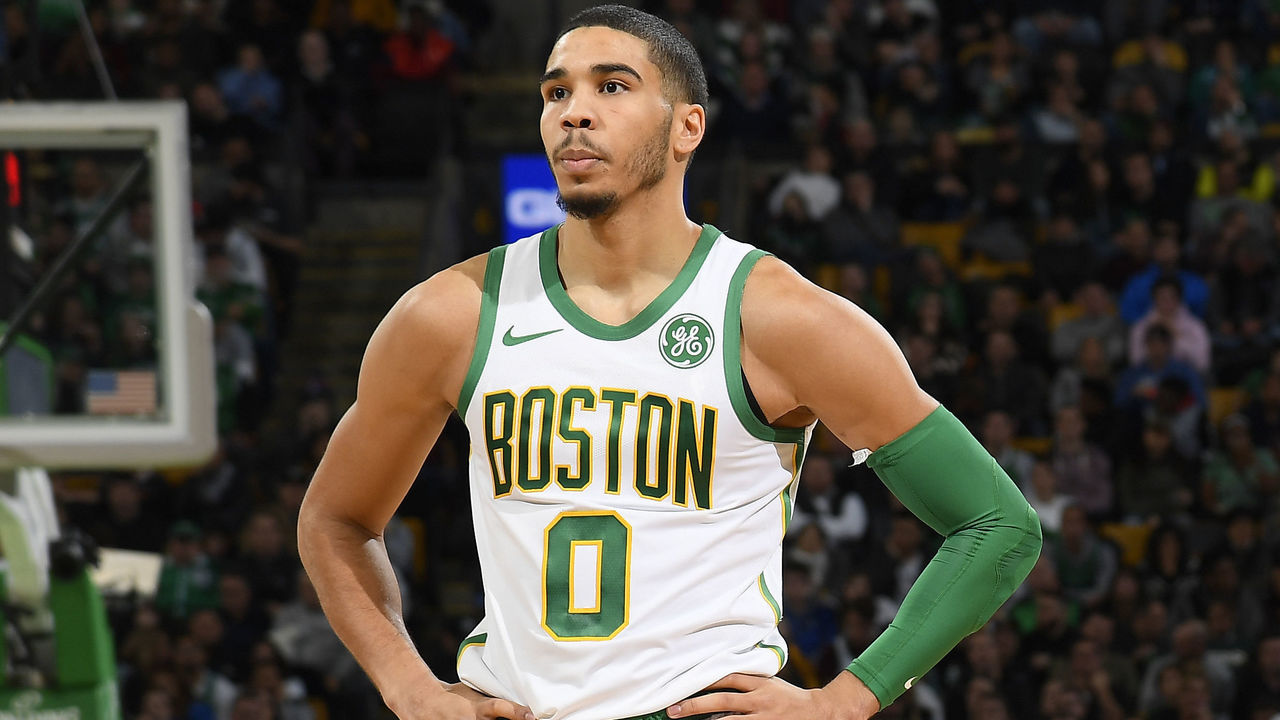 Armed with young talent and a hoard of draft picks, the Celtics have been linked to every All-Star on the move over the last few years, from Jimmy Butler (twice) to Paul George and Kawhi Leonard. But Danny Ainge and Co. sat on their hands, overvaluing that in-house talent for far too long.
Boston did assemble a team featuring Kyrie Irving (trade), Al Horford (free agency), Gordon Hayward (free agency), and a nice mix of prospects headlined by Jayson Tatum (draft, via trade). And who knows? If Hayward doesn't suffer a career-shifting injury on his first night as a Celtic, maybe that's enough.
But it wasn't enough, and now they're likely losing Irving - and possibly Horford as well - for nothing in free agency, meaning Davis was the last available star capable of putting this Celtics core over the top.
Reportedly refusing to include Tatum in trade talks this time around made sense. With Irving on his way out, the Celtics would be selling the farm for one year of Davis leading a team nowhere near good enough to truly contend. Refusing to include Tatum, or any other youngster they deemed off limits in trade talks in years past, however, when the risk-reward trade-off made sense, is inexcusable in hindsight.
The Celtics found themselves in an advantageous position many deemed foolproof. They ended up in a situation where there's so little promise in this summer and next season that turning Jayson Tatum into Anthony Davis no longer made sense. That's a stunning fall from grace.
So much of NBA history has been written by the Celtics and Lakers. The next chapter might've begun this weekend, when both franchises served as reminders - in very different ways - of how quickly things can change.