Final NBA Mock Draft: Zion ready for his next challenge
Darryl Oumi / Getty Images Sport / Getty
It's draft time and the beginning of a new era of basketball as the NBA's next generational talent is set to enter the league. Here, theScore offers an in-depth look at the most realistic option for each team in the first round.
1. Pelicans - Zion Williamson, F, Duke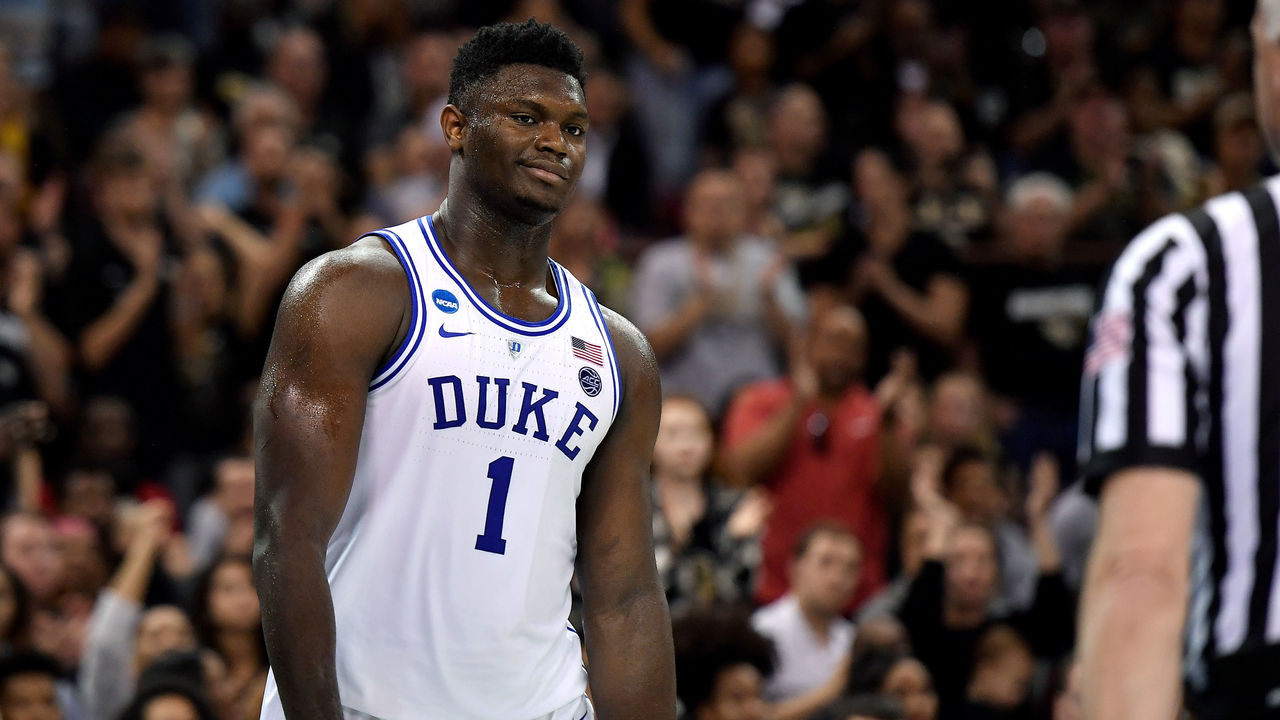 With his combination of power, speed, athleticism, and versatility, Zion enters the NBA as the most hyped draft prospect since Blake Griffin - if not LeBron James. Williamson will headline a new era in New Orleans, one that fans have more faith in with David Griffin at the helm.
2. Grizzlies - Ja Morant, G, Murray State
Before you solely judge Morant on his high-flying athleticism, credit the point guard's ability to distribute the basketball better than anyone in the class. Similar to Trae Young last year, the Racers star wasn't recognized for his pass-first ability but managed to lead the nation in assists and became the first to average a 20-point double-double with dimes.
Gifting Jaren Jackson Jr. a young star like Morant will give the Grizzlies high hopes for the future as they'll be able to quickly rebuild around one of the best up-and-coming cores in the Association.
3. Knicks - RJ Barrett, G/F, Duke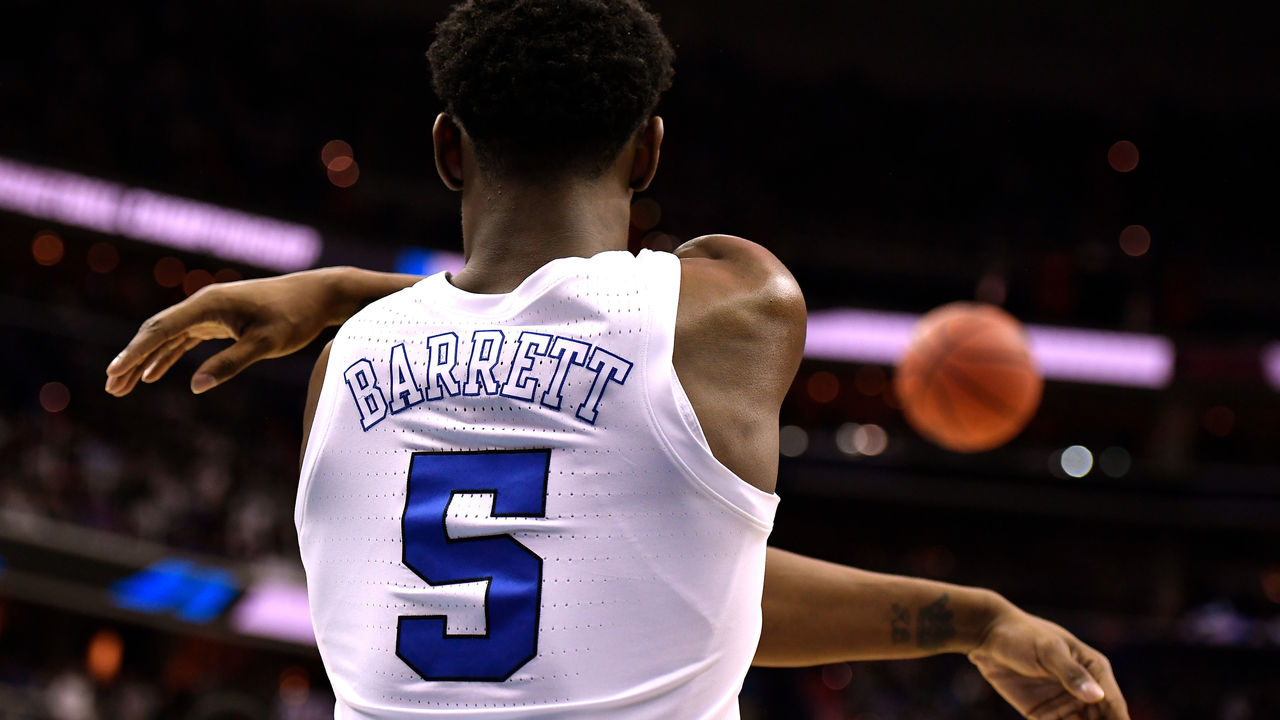 This is just the second time since 1987 that the Knicks have a top-five pick. They can't mess this up. With rumored free-agent target Kevin Durant on the shelf, Barrett is a logical building block on the wing and a player primed to become an All-Star.
4. Pelicans (via Lakers) - De'Andre Hunter, F, Virginia
Acquired in Anthony Davis trade
This pick via the Anthony Davis deal could be on the trade block, but if the Pels keep it, Hunter or Jarrett Culver will fit like a glove in New Orleans as a 3-and-D wing. Hunter is more NBA-ready, but Culver presents big upside.
5. Cavaliers - Jarrett Culver, G/F, Texas Tech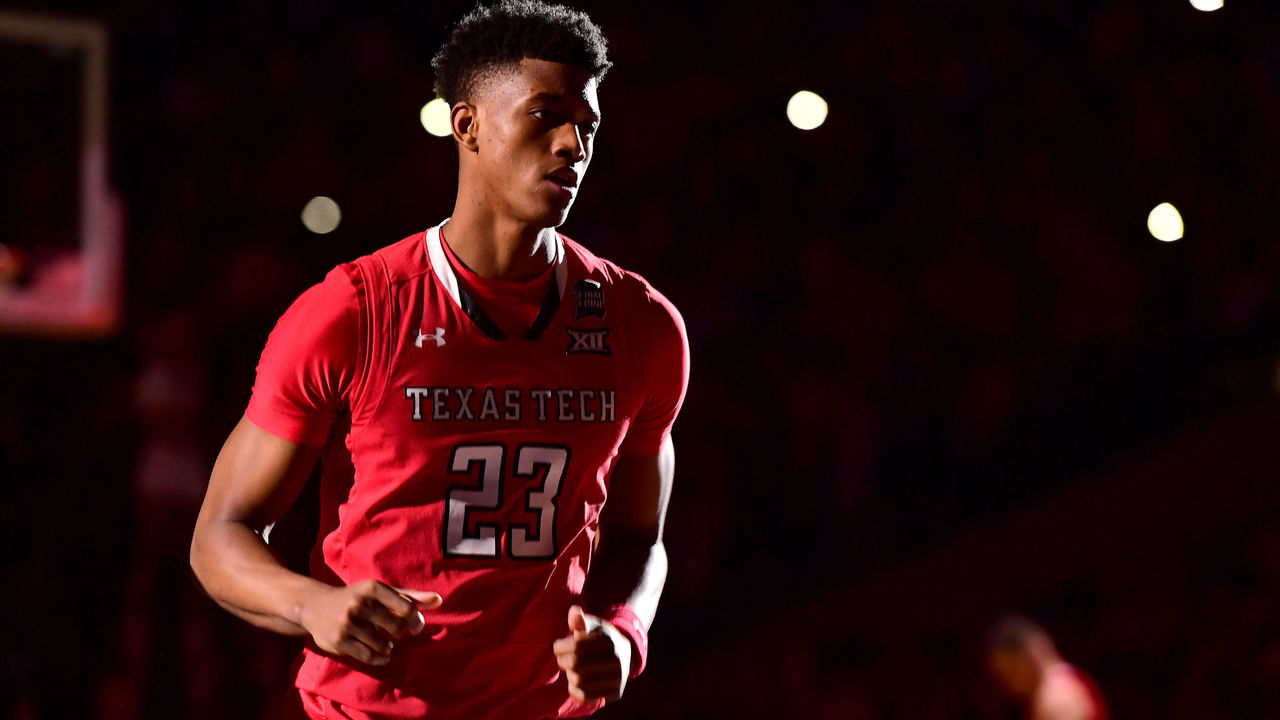 The Cavs' roster is short on small forwards beyond Cedi Osman, so either Culver or Hunter can plug in here. Culver is a jack-of-all-trades, master of none wing with elite defensive potential. The reigning Big 12 Player of the Year reportedly had dinner with Cavs execs last week.
6. Suns - Darius Garland, G, Vanderbilt
Prior to Morant bursting onto the scene, Garland was the top point guard in the draft but suffered a season-ending meniscus injury just five games into his freshman campaign. Regardless, the sharpshooter remains among the draft's elite due to his ability to score.
Garland is efficient with the basketball and can get to his spots with ease as a scorer but will need to prove he can effectively distribute the rock before reaching his potential.
7. Bulls - Coby White, G, North Carolina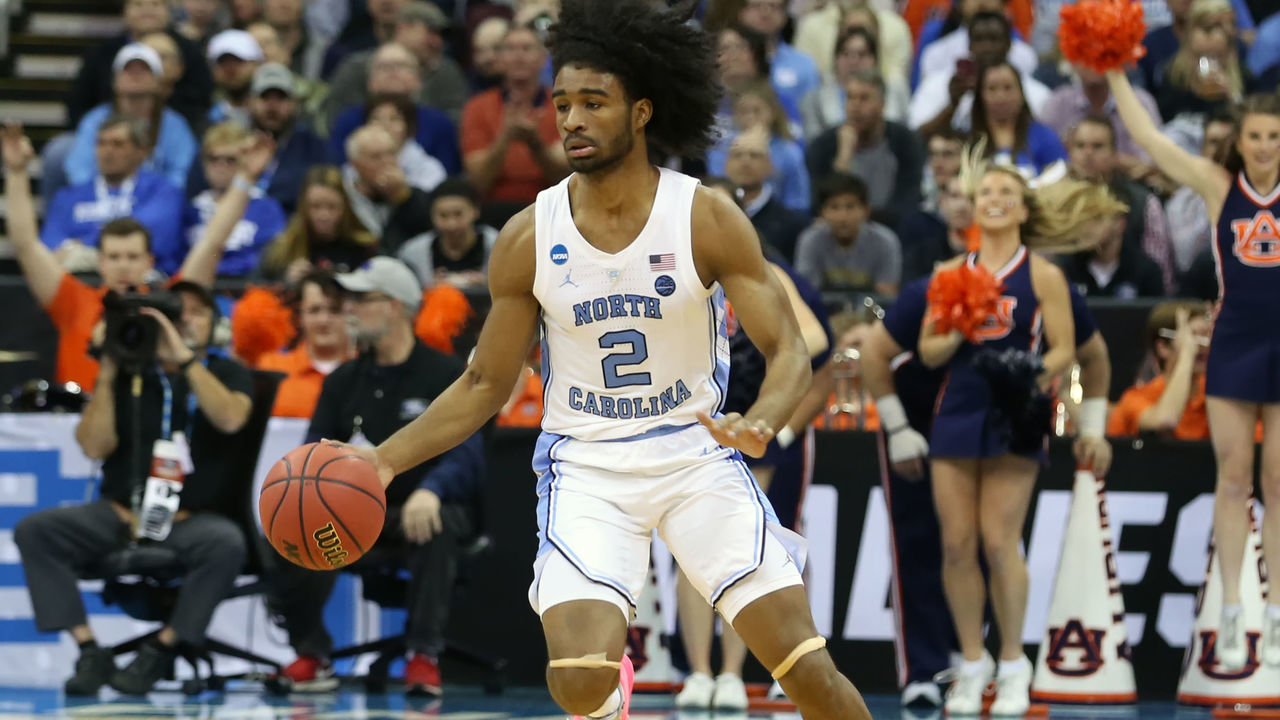 The Bulls need a point guard to replace Kris Dunn as the lead playmaker and have a chance at adding White, who unexpectedly flourished in his lone year with the Tar Heels. The move makes sense positionally as the 6-foot-5 floor general can play on- and off-ball and shoot at a high percentage.
However, the fit will be difficult as head coach Jim Boylen enjoys his team playing slow-paced basketball, whereas White thrives in a fast-paced tempo like under Roy Williams.
8. Hawks - Jaxson Hayes, C, Texas
Hayes' measurements stood out among the most impressive at the combine, solidifying his spot as a projected top-10 prospect. He stands just under 7-feet with a 7-foot-4 wingspan and should be molded into a legitimate rim-running, shot-blocking beast if developed correctly.
The Hawks are an ideal fit for Hayes as he'll be able to grow during Atlanta's rebuild and will be surrounded by an excellent young core of Trae Young, John Collins, and Kevin Huerter.
9. Wizards - Cam Reddish, F, Duke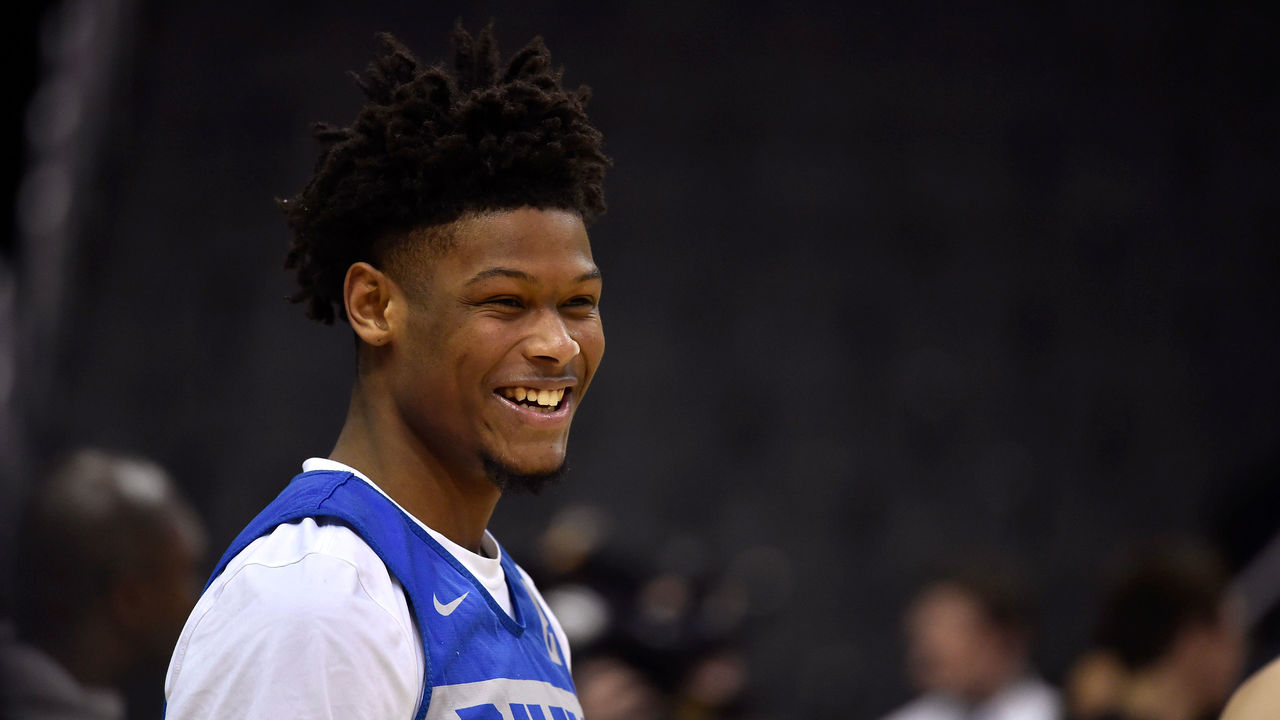 Reddish often seemed buried behind Williamson and Barrett at Duke, but he remains one of the highest-upside players in the draft. The Wizards need frontcourt talent, and Reddish has the tools to be a star.
10. Hawks (via Mavericks) - Sekou Doumbouya, F, France
Hawks receive Mavericks' top-five protected first-round pick
The Hawks are building the exact type of developmental program a rookie like Doumbouya will thrive in. The raw prospect will be able to develop as a slasher and shooter as defenses mostly focus on ways to shut down Trae Young.
11. Timberwolves - Brandon Clarke, F/C, Gonzaga
Clarke figures to be the second Canadian taken in the draft. While he's somewhat undersized (6-foot-8 with an identical wingspan), he's a natural shot-blocker with elite-level athleticism. That could fit wonderfully alongside Karl-Anthony Towns.
12. Hornets - Rui Hachimura, F, Gonzaga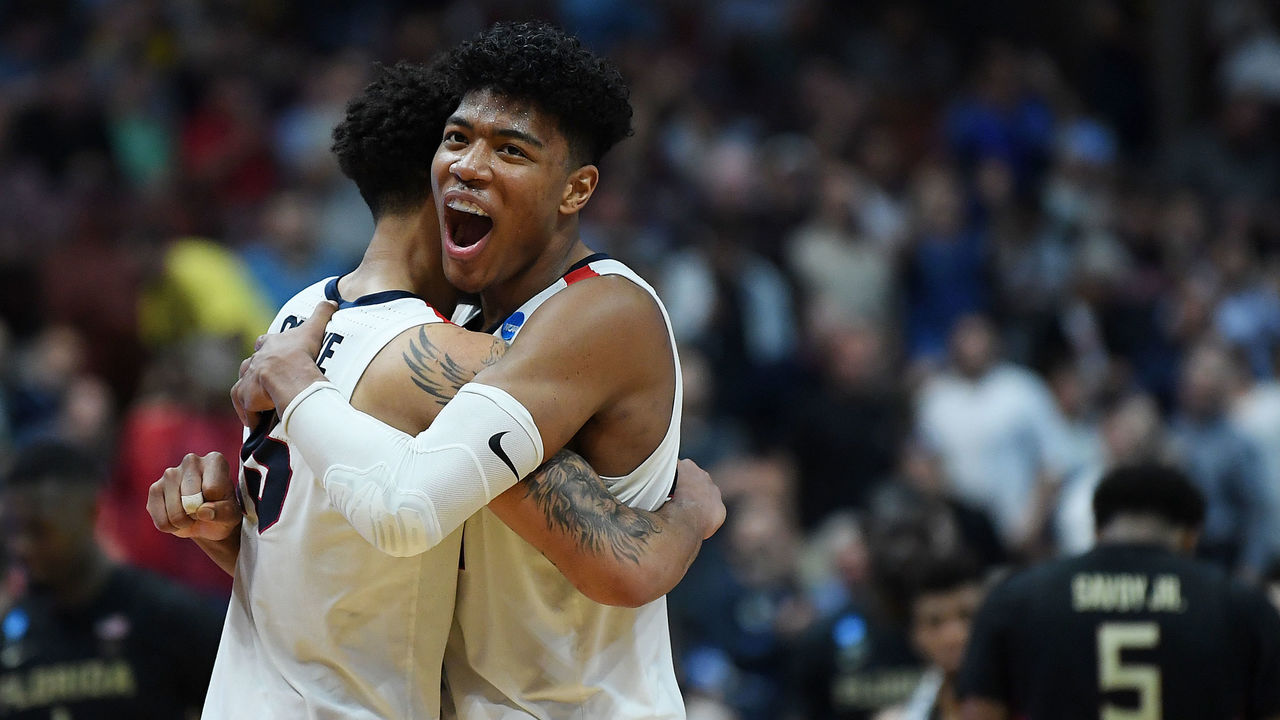 Despite having his best year as a junior, questions about the Japanese forward's understanding of the game plagued him through the draft process. Regardless, his offensive potential is too good for the Hornets to pass up.
13. Heat - Nassir Little, F, North Carolina
Another high-ceiling prospect, Little could develop into a two-way beast on the wing. He envisions himself as "a second version of Kawhi Leonard." At 13, Little could be Miami's best chance of drafting a player with superstar potential.
14. Celtics (via Kings) - Goga Bitadze, C, Montenegro
Celtics receive Kings' top-one protected first-round pick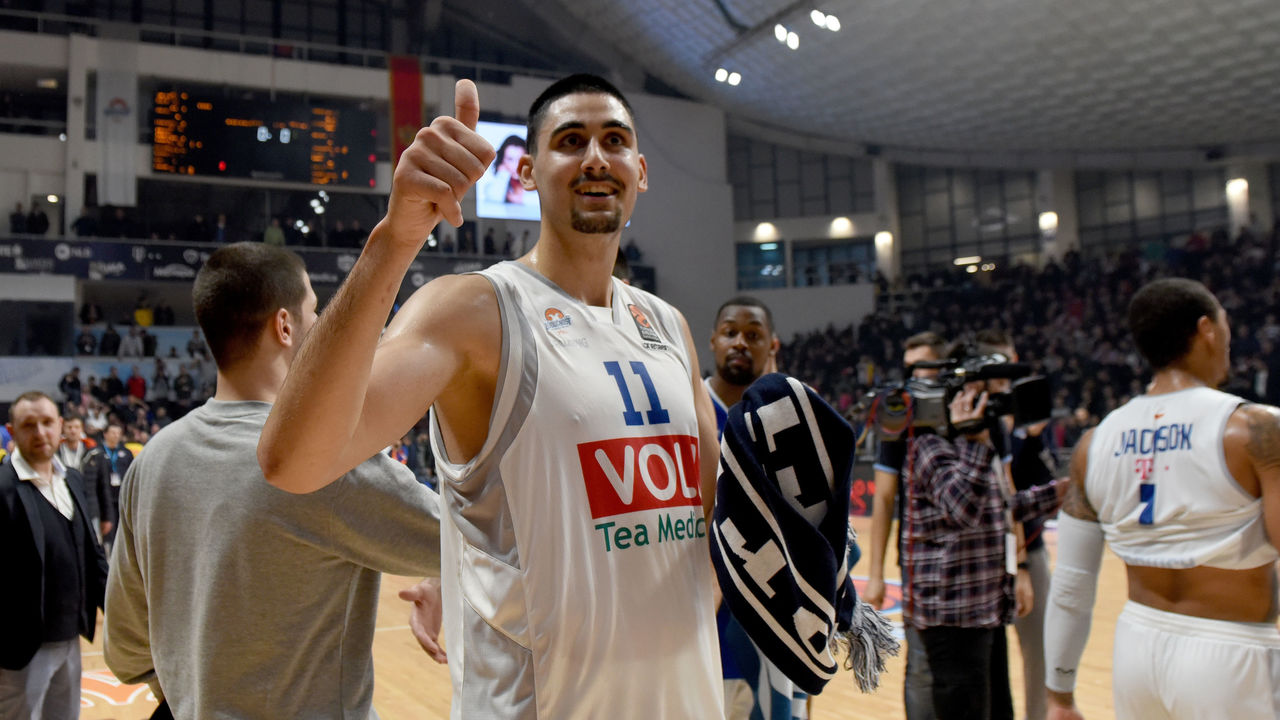 Bitadze is a lottery-level talent with one of the highest floors in the class. Adding him to a stable system with a solid young core in Boston will help the 7-footer flourish with his high IQ and polished skill set.
The Georgian big man doesn't need the ball to be effective but figures to be a major threat to the opposition in pick-and-rolls with a terrific understanding of timing and an excellent ability to use his size and soft hands.
15. Pistons - Keldon Johnson, G/F, Kentucky
The Pistons need shooting, and Johnson can give them it. He's already a better defender than current Detroit swingman Luke Kennard and could develop into a solid NBA 3-and-D wing.
16. Magic - Tyler Herro, G, Kentucky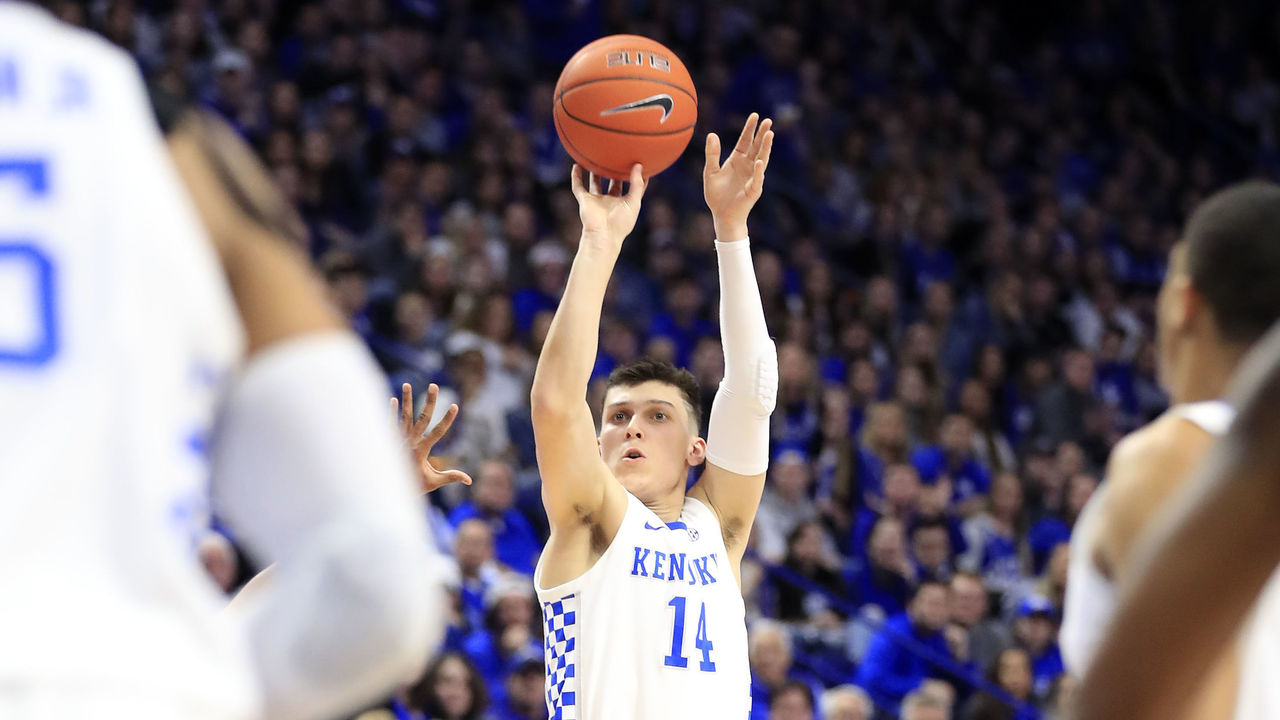 Herro will undoubtedly become a knockdown 3-point shooter in the NBA, something the Magic are desperate for as they prepare to potentially part ways with Terrence Ross this summer.
17. Hawks (via Nets) - PJ Washington, F, Kentucky
Acquired in Allen Crabbe trade
Washington ranks as probably the best stretch-four in the draft, and the Hawks could use him to plug next to John Collins.
18. Pacers - Bol Bol, C, Oregon
One may wonder what Bol could have accomplished during his lone season in Oregon had he not broken his foot after just nine games. His versatility as a 7-foot-2 center is almost Porzingis-like, as he possesses the skills of a shooting guard but has game-changing length at center.
The Pacers are proving their developmental system is among the league's best and taking a gamble on a superstar talent like Bol is worth it, especially if it means pairing him with a healthy Victor Oladipo for the foreseeable future.
19. Spurs - Cameron Johnson, F, North Carolina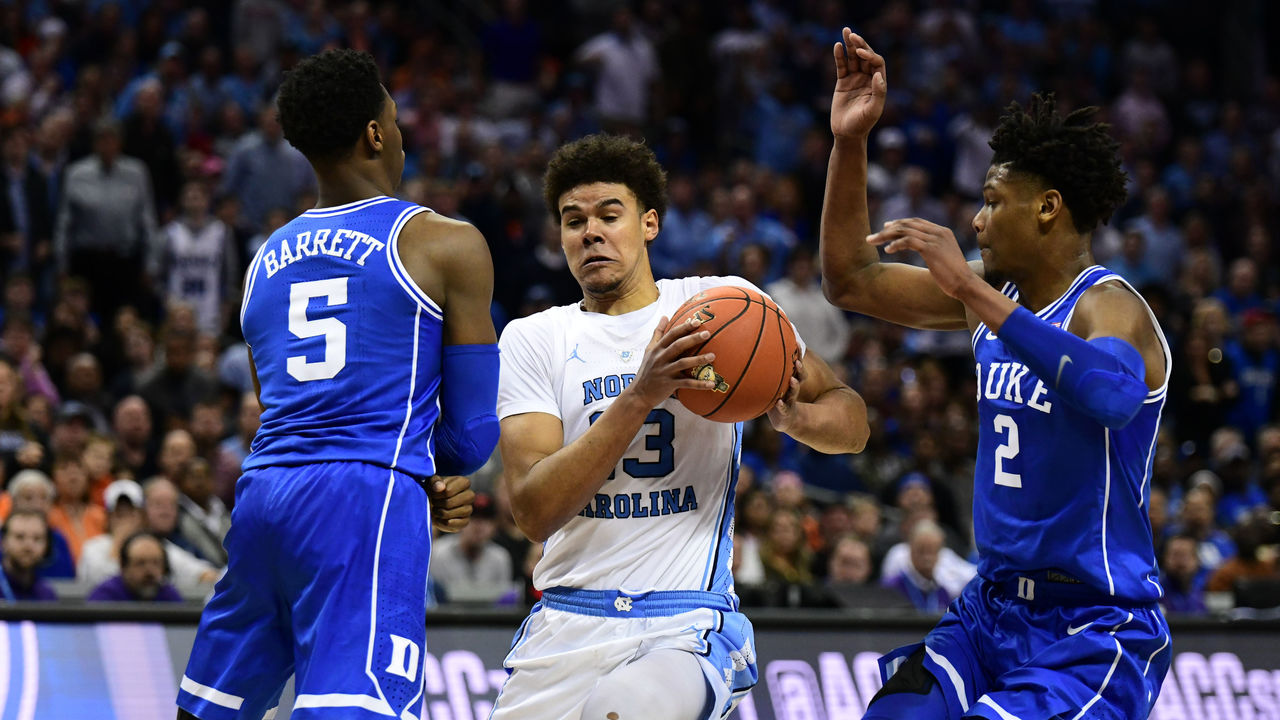 The Spurs led the NBA this past season in 3-point percentage, but were also dead last in 3-point attempts. That's a byproduct of Gregg Popovich playing to his team's strengths and weaknesses. Adding one of the best shooters in the draft makes sense here.
20. Celtics (via Clippers) - Kevin Porter Jr., G/F, USC
Celtics receive Clippers' lottery-protected first-round pick
The talent is certainly there, but there's plenty of uncertainty surrounding Porter's potential in the NBA due to injury troubles and character issues that set him back during his freshman season. Giving him an opportunity to excel under Brad Stevens is an ideal situation as the 6-foot-5 guard has excellent size and a wide array of isolation moves to develop into a high-level scorer.
21. Thunder - Romeo Langford, G, Indiana
Langford is one of the wild cards of this draft. He could go higher given his ability as a scoring wing with ball-handling skills, but if he's available, the Thunder should jump on the opportunity.
22. Celtics - Nickeil Alexander-Walker, G, Virginia Tech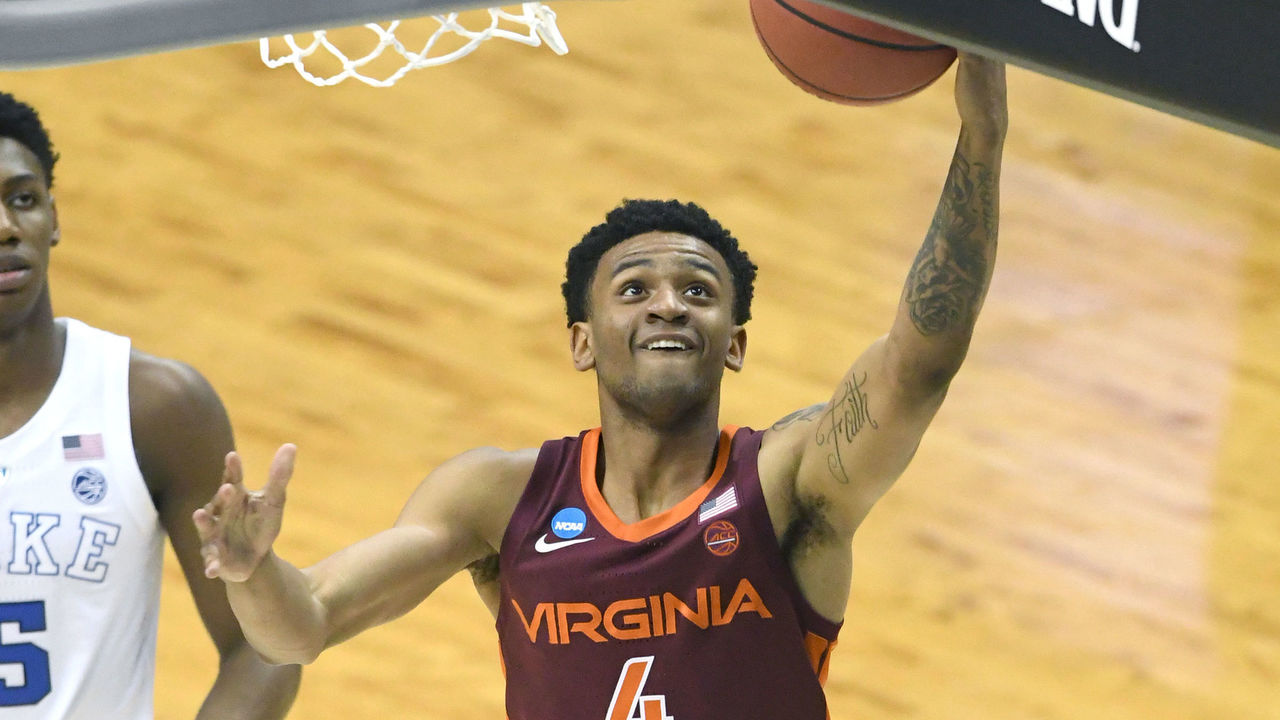 With their third pick of the first round, the Celtics select versatile wing Alexander-Walker, who's good enough to step in and take over as point guard when needed. The Canadian star is a solid 3-point shooter who should eventually develop into a strong defender.
23. Grizzlies (via Jazz) - Grant Williams, F, Tennessee
Acquired in Mike Conley trade
The Grizzlies are set to move on from the Conley era, as the keys will officially be handed to Morant and Jackson. Adding Williams as a potential 3-and-D power forward will aid Memphis in maturing quickly, as few in the draft are as prepared to make an immediate impact like the Vols star.
24. 76ers - Matisse Thybulle, G/F, Washington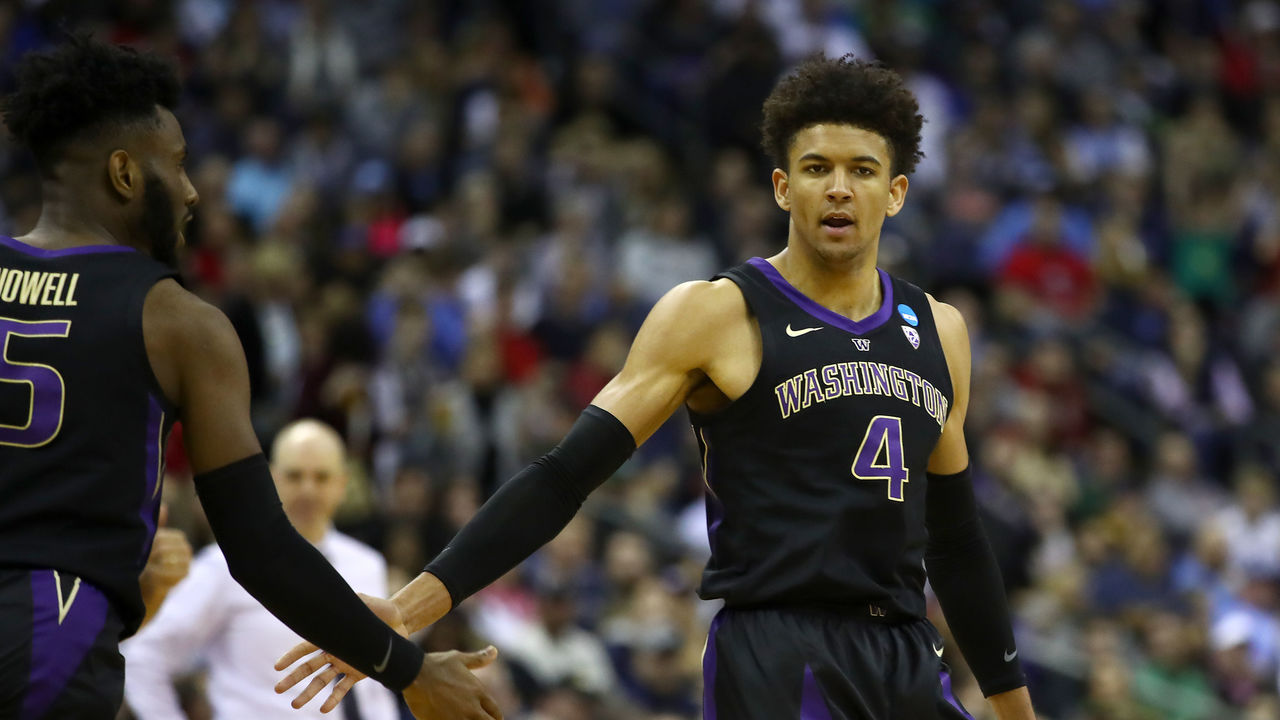 Thybulle ranks among the best perimeter defensive prospects in recent memory, finishing his senior season averaging 3.5 steals and 2.3 blocks per contest to claim Defensive Player of the Year. His 3-point shooting took a fairly significant hit in his final season with the Huskies but he'll be a difference-maker either way - similar to what Andre Roberson has done for the Thunder.
25. Blazers - Talen Horton-Tucker, G/F, Iowa State
Horton-Tucker is an intriguing prospect with an unorthodox frame and an ability to guard four positions. At 6-foot-4 and 235 pounds, he's built like a full back, but he also possesses a 7-foot-1 wingspan and 8-foot-7 standing reach. His 9.5-inch hand length was the seventh-longest at the combine - more than most centers at the event.
26. Cavaliers (via Rockets) - Mfiondu Kabengele, F/C, Florida State
Cavaliers receive Rockets' lottery-protected first-round pick
Kabengele does everything a team wants from a big man and could very well climb above this spot. The Seminoles center can knock down 3-pointers at a solid percentage and should be an excellent rebounder and shot-blocker in the NBA.
27. Nets (via Nuggets) - Luka Samanic, F, Slovenia
Nets receive Nuggets' top-12 protected first-round pick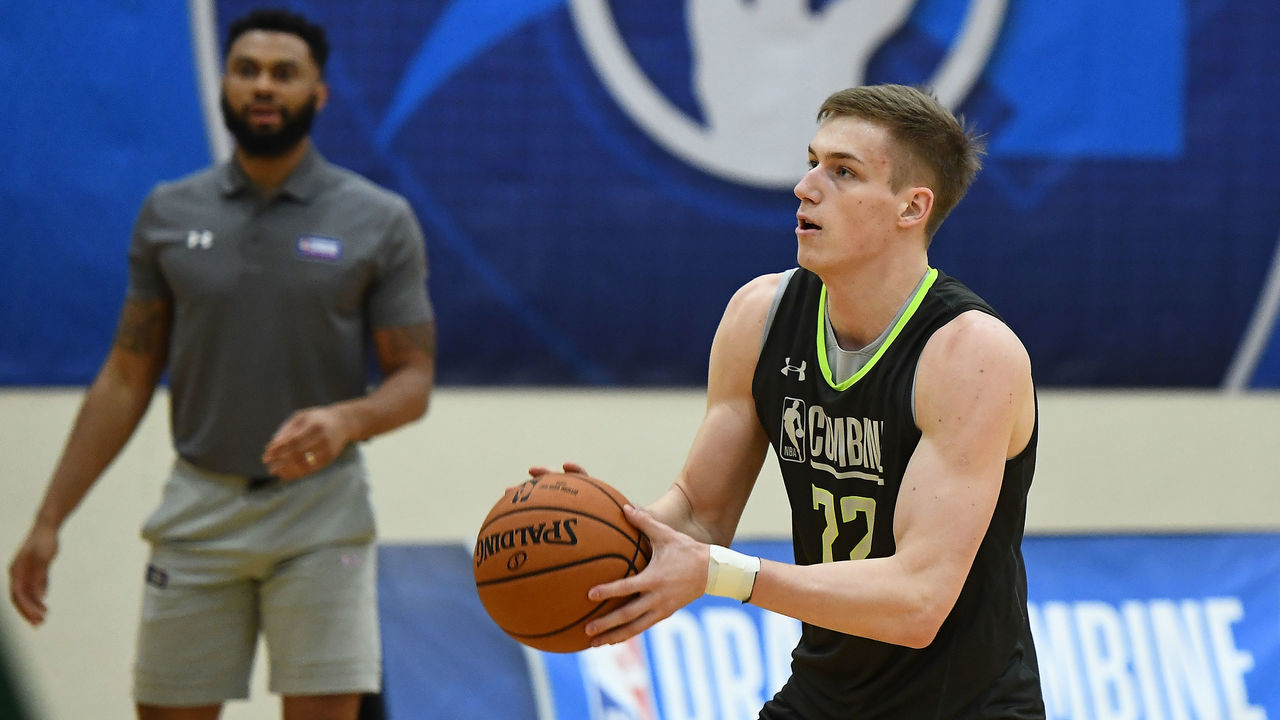 Among the biggest combine surprises was Samanic, who entered the pre-draft process as a stash prospect but looked far more polished than most of his collegiate counterparts. The European system is beginning to develop perfect fits for the modern NBA and the Croatian star is evidence of this.
28. Warriors - Carsen Edwards, G, Purdue
The Warriors were damned in the playoffs without any legitimate scoring option off the bench after losing Klay Thompson and Kevin Durant to significant injuries. Adding a fiery point guard like Edwards behind Stephen Curry gives the team a needed punch on the second unit.
29. Spurs (via Raptors) - Luguentz Dort, G/F, Arizona State
Spurs receive Raptors' top-20 protected first-round pick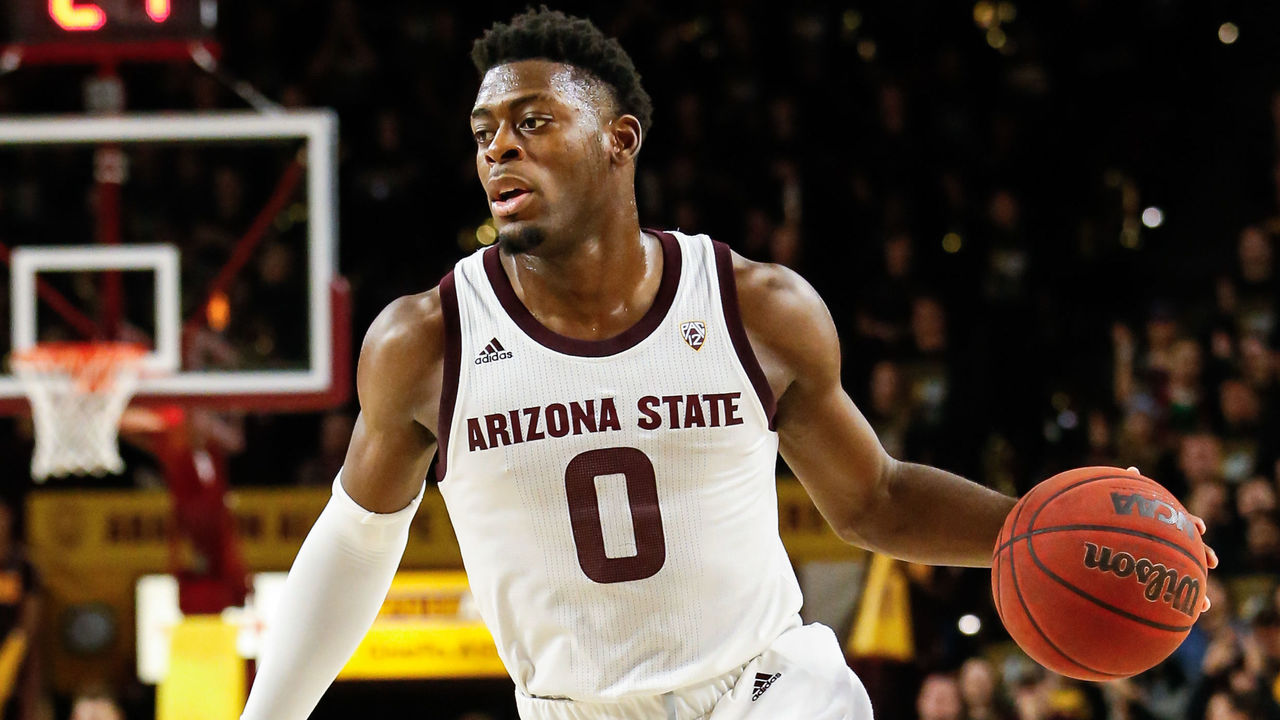 Dort is another guard with a football player-like physique. He uses that bulk to bully opponents one-on-one, but also possesses some explosive athleticism and is a willing defender.
30. Bucks - Darius Bazley, F, USA
Despite skipping out on college and taking the year to privately round out his game, Bazley still managed to bump his stock during the combine, showing a versatility that meshes with his 7-foot wingspan. He remains a project that may take a year or two of development but he's worth the risk in the late-first, early-second round.
Comments
✕
Final NBA Mock Draft: Zion ready for his next challenge
  Got something to say? Leave a comment below!