Drake's sideline antics during Game 4 of the Eastern Conference finals didn't sit well with one of Giannis Antetokounmpo's representatives.
Georgios Dimitropoulos, the founder of Octagon Basketball Europe, the agency that represents the Milwaukee Bucks star, called out Drake for being "disrespectful" in a since-deleted tweet Wednesday morning.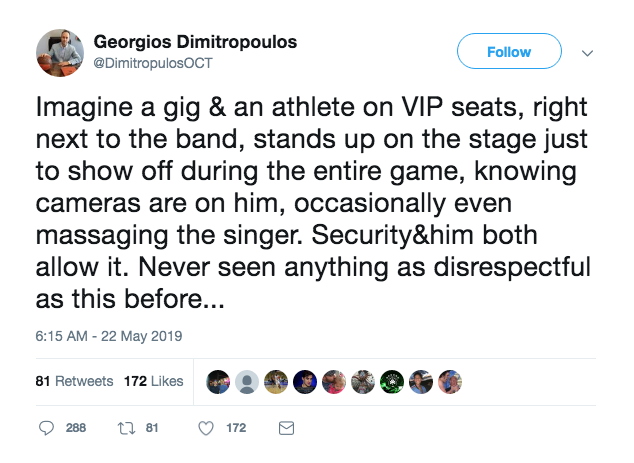 Drake could be seen laughing after Antetokounmpo missed a free throw in the third quarter.
Later on, the rapper was spotted giving Raptors head coach Nick Nurse a shoulder rub.
The Raptors defeated the Bucks 120-102 to even the series at 2-2. Game 5 will take place Thursday night in Milwaukee.