Brook Lopez couldn't hit water if he fell out of a boat on Friday night.
The Milwaukee Bucks center was ice-cold shooting the rock in a 116-114 home loss to the Phoenix Suns. Lopez converted 3-of-16 from the field and missed all 12 of his attempts from behind the arc, setting an NBA record for most 3-pointers in a game without a make.
The previous record of 11 was shared by Stephen Curry (Feb. 27, 2017), Trey Burke (Jan. 2, 2015), and Antoine Walker (Dec. 17, 2001). James Harden (May 24, 2018) and John Starks (June 22, 1994) also had 0-of-11 nights in the playoffs.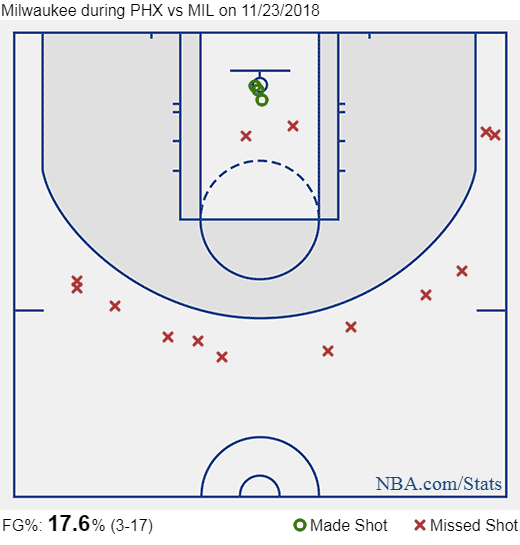 Lopez entered the matchup with Phoenix shooting 41.4 percent from the perimeter through 17 games. In just one night, the seven-footer dropped that number to 37.5 percent.