Why the new-look Raptors could lead the NBA in 3-pointers this season
Steve Russell / Toronto Star / Getty
TORONTO - Nick Nurse was so intent on modernizing the Toronto Raptors' offense that he changed the rules of basketball.
As an assistant coach last season, Nurse set up drills in which corner threes counted for four points, other threes and layups were valued normally, and mid-range shots counted for minus one, according to James Herbert of CBS Sports. The goal of the exercise was to emphasize efficient shot selection, and more specifically, to boost his team's defunct 3-point attack.
After some initial growing pains, the Raptors bumped their 3-point attempts from 24 per game in 2016-17 to 33 in 2017-18, which ranked third behind only Brooklyn and Houston. Toronto also jumped from 21st to fourth in 3-point makes. In turn, the Raptors posted their highest offensive rating in 24 seasons of existence, and more importantly, the results translated to the playoffs, where they produced the second-most efficient offense behind Golden State. (It was the defense, along with LeBron James, that sunk the Raptors.)
Nurse was richly rewarded for his efforts. He was promoted to his first NBA head coaching gig this offseaon, and was subsequently gifted two elite shooters in Danny Green and Kawhi Leonard. The front office wanted Nurse to continue revamping the offense, and at this rate, it shouldn't surprise anyone if Toronto ends up leading the league in 3-pointers this season.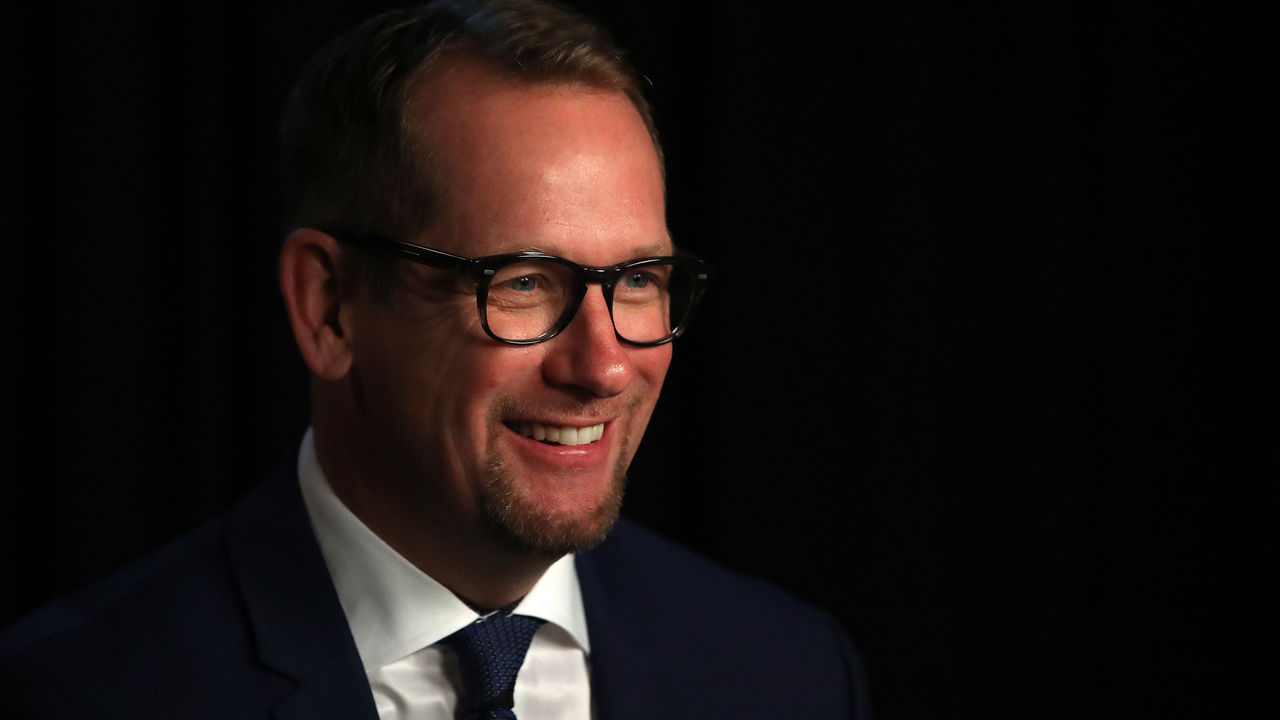 Not much is known about Nurse's track record, but every report paints the same picture of a mad scientist who loves to push the pace and launch threes. That was clear at Las Vegas Summer League, where Nurse had a team that was largely devoid of shooters attempt 40 triples per 48 minutes.
With so much uncertainty surrounding Leonard at media day, Nurse was uncharacteristically cautious about tipping his playbook. But when it came to the subject of threes, he predicted more reliance on the long ball.
"On paper, our team has gotten better from behind the line. ... I think we've got more guys who can shoot (threes) at a high percentage, I would tend to favor that we're going to shoot a few more," Nurse told theScore.
The "on paper" caveat was wholly unnecessary, as Green and Leonard are undeniable upgrades over DeMar DeRozan and Jakob Poeltl in the 3-point department. Even amid a career year from long distance, DeRozan still led East players in mid-range attempts and made just 27 percent of his 3-point tries after the All-Star break (and zero against Cleveland in the four-game playoff sweep). As for Poeltl, his role was to set screens and dive to the rim, so it's no surprise that he only tallied one 3-pointer across two seasons.
Compare that to Leonard, who hit 38 percent from deep on more than five attempts per game in his last healthy season. Green is even more prolific, as only 14 NBA players have totaled more threes since 2011. That gives Toronto nine players who shot better than 36 percent from distance last year, as compared to seven for Houston.
Still, the Rockets will be hard to catch. They just set an NBA record with 1,256 makes in 2017-18, and if Carmelo Anthony ever recaptures his Olympic form, they could easily shatter the mark for a third straight season. Houston has always been ahead of the curve when it comes to shot selection - so much so that Nurse took a crash course in modern basketball by coaching the club's G League affiliate from 2011-2013. Naturally, that team led the league in threes for two straight seasons while Nurse oversaw the program.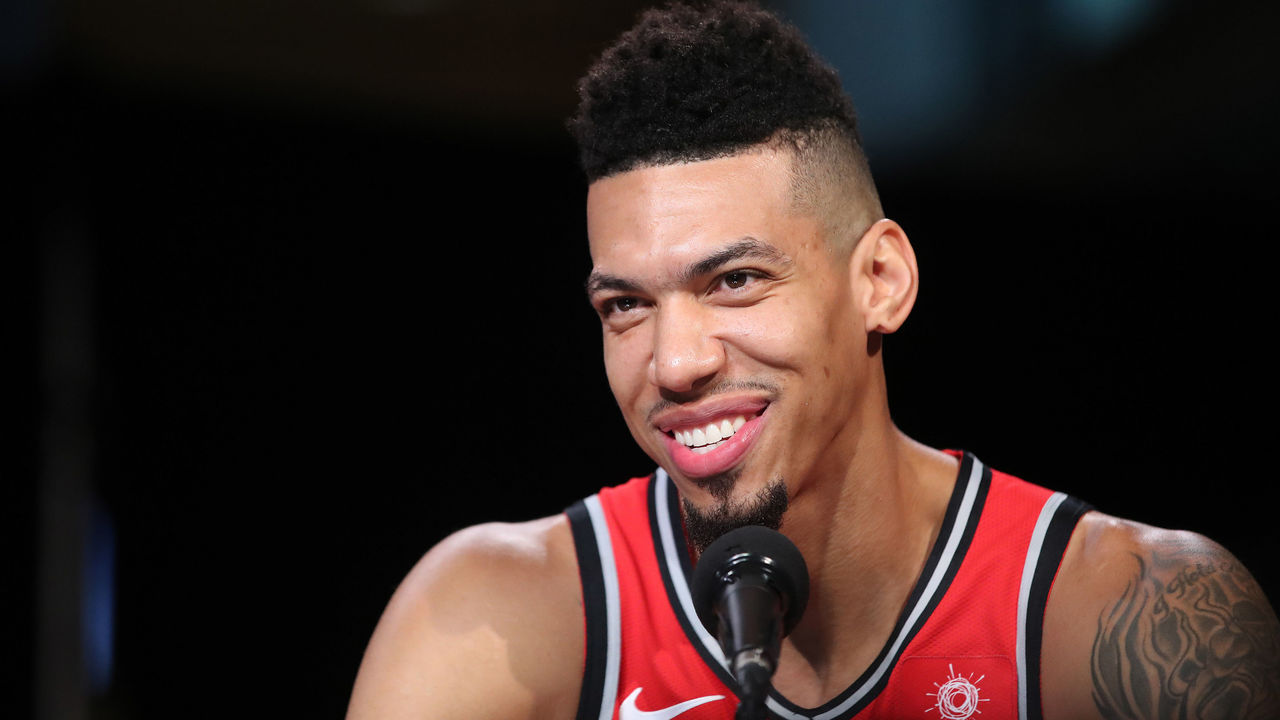 In 2018-19, the Raptors will need to hit four more 3-pointers per game than last season to surpass the Rockets, and they'll need more than Green and Leonard to bridge the gap.
Specifically, Toronto is counting on continued maturation from its young players. Fred VanVleet, OG Anunoby, Delon Wright, Norman Powell, and Pascal Siakam have all worked on their shots this summer, and they'll be expected to improve upon what was already the league's best bench. VanVleet, Anunoby, and to a lesser extent Powell have all proven to be capable shooters in the past, so it really comes down to the other two.
For his part, Wright hit 38 percent from deep last season after finally shaking off a persistent shoulder injury in mid-December, but he was largely relegated to standstill looks and barely attempted two per game. He told reporters at media day that he worked on his off-the-dribble threes this summer, which would be a welcome addition for a player who faced criticism for being passive last season. It's true that Wright can be too unselfish at times, as he'll turn down open looks in favor of drive-and-kick opportunities:
Siakam's development would be a game-changer, as he was totally ignored beyond the arc last season. In fact, he went through a comical dry spell last winter during which he clanked 27 straight attempts over the course of a calendar month, which wasn't exactly a surprise given his awkward shooting form. He struggled to generate offense outside of hustle plays and the occasional drive in half-court scenarios, and it became a problem in the playoffs.
But there seems to be progress on that front, too, as Wright said the Cameroonian forward took another Siakam-sized step in his development this summer. After adding a wicked handle last offseason, Siakam turned his focus toward improving his range this time around. The hitch in his shot disappeared, and he was suddenly dominating the famed UCLA runs.
"Yeah, his confidence is really up," Wright told theScore about Siakam's development. "He's been shooting it really well. Seeing him from his rookie year to now, the form on his shot looks really good. There's no hitch in his shot, he's shooting it with confidence. He's kinda like just pulling up on threes now."
On the surface, entrusting a rookie coach to maximize this wealth of talent could be an issue, but Nurse seems to be the least of everyone's worries. He's been touted as an Xs and Os wizard ever since the Raptors hired him as an assistant in 2013. He also implemented new strategies last season, such as giving the green light to a traditional 7-footer in Jonas Valanciunas, while empowering C.J. Miles to test his luck beyond 30 feet. Leonard even called him a "brilliant mind" after the first day of training camp.
"I'm always excited for more help and more space, and having more weapons to do that," Miles said. "With coach Nick Nurse, he's innovative and creative in finding ways for guys to get shots. Having another season in the system, learning how to find space and shots within what we do, obviously will be a lot easier when we've been in it and know it like the back of our hands now."
Toronto could conceivably field an entire starting five of efficient 3-point shooters, with another four coming off the bench. Put those weapons in the hands of someone like Nurse, and it's not hard to see how the Raptors could continue their evolution and lead the league in threes this season.
Comments
✕
Why the new-look Raptors could lead the NBA in 3-pointers this season
  Got something to say? Leave a comment below!