Take it easy: 5 stars who could benefit from diminished roles
Gene Sweeney Jr. / Getty Images Sport / Getty
Egos are hard to break.
That's especially true in the NBA, where players like Allen Iverson ("I don't know any former MVP that come off the bench") and Latrell Sprewell ("I got my family to feed") have refused to accept less before their abrupt exits from the league.
Here are five stars whose careers could benefit from reduced roles: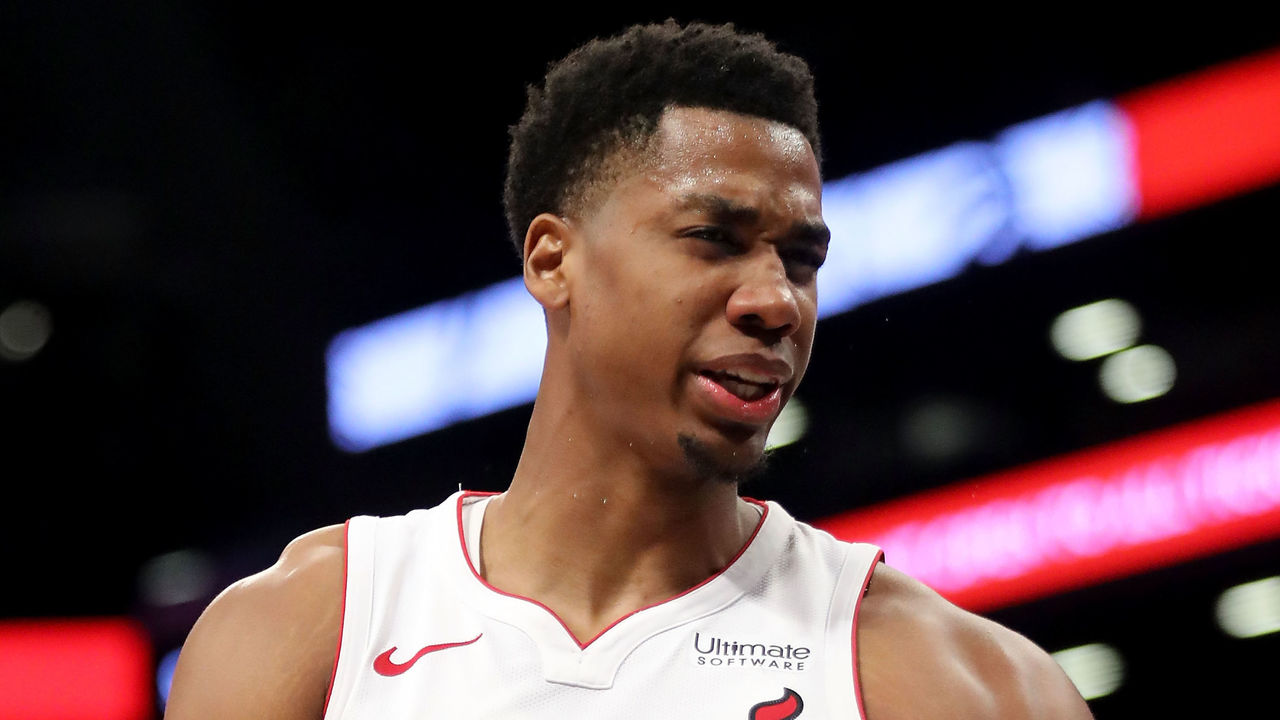 Hassan Whiteside, Heat
Whiteside's issue is acceptance, as he has the potential to flourish if he buys into a more basic role in Miami's drive-and-kick offense.
At his best, the center is a rim-running big man with elite shot-blocking and rebounding abilities. During the Heat's miraculous 31-10 run to close out the 2016-17 campaign, they scored 110.5 points per 100 possessions with Whiteside on the floor - 2.1 points better than when he was off. He allowed Goran Dragic and Dion Waiters to control the pace while he patrolled the paint.
His injury-plagued 2017-18 season was different. Miami's offense collapsed with Whiteside on the floor, scoring 101.4 points per 100 possessions in his 54 appearances - 4.7 fewer than when the disgruntled center was sitting. Kelly Olynyk was more effective in spacing the floor and rookie Bam Adebayo showed off defensive switchability when given the opportunity.
The league is forcing out traditional centers, rendering Whiteside's post-ups useless. If he can post up less and focus on screening in pick-and-rolls, Miami could get back to the postseason. If he continues to try to do too much, he might single-handedly spoil their chances. - Saghir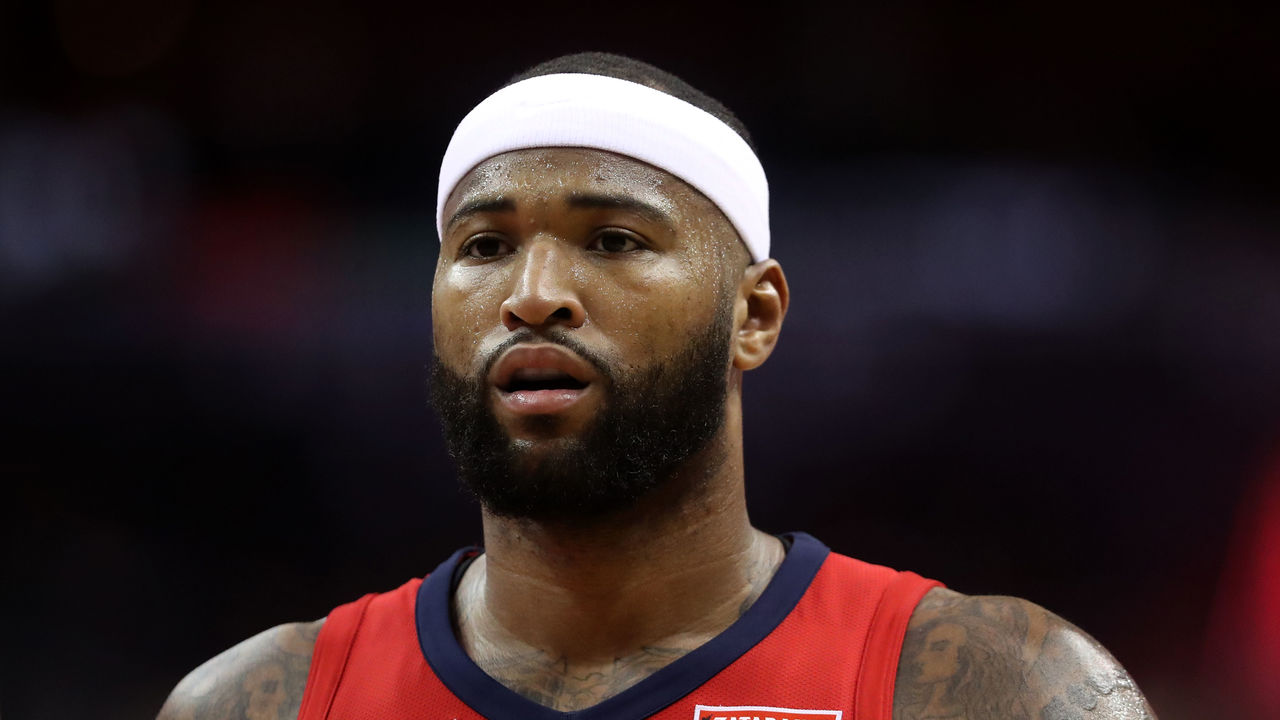 DeMarcus Cousins, Warriors
The Warriors are a well-oiled, title-winning machine with four superstars in Stephen Curry, Kevin Durant, Klay Thompson, and Draymond Green, and Cousins needs to accept his spot in the pecking order upon returning to action. (So far, he sounds willing to do so.)
Boogie is already facing an uphill battle as he works his way back from a ruptured left Achilles - an injury that severely impacted the careers of Kobe Bryant, Wesley Matthews, and Mehmet Okur, and may keep Cousins out for the better part of the season. This stint in the Bay Area is a tryout for a larger payday, as a number of teams were concerned about overpaying for damaged goods this summer in free agency.
With the All-Star big man anywhere near full strength, teams would be fortunate to snag a single playoff game against the reigning champions. But he needs to fit in as a role player, prove he's healthy, avoid rattling the cage, and take advantage of whatever opportunities he's presented with. - Walder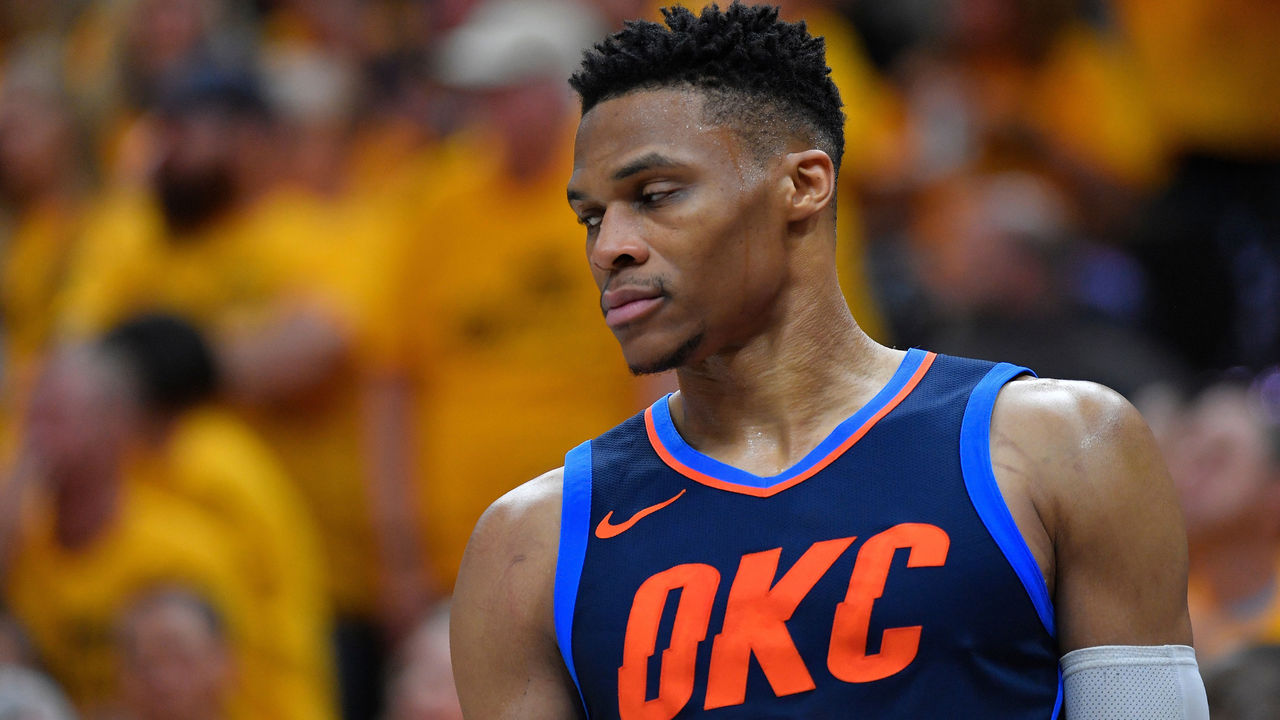 Russell Westbrook, Thunder
It's easy to defend Westbrook's on-court effort. He averaged a triple-double in consecutive seasons and led the Thunder to two playoff appearances in the post-Durant era. But it's just as easy to argue that his wide-ranging inefficiencies are the reason Oklahoma City was ousted in Round 1 both times.
Paul George returns as his sidekick this season along with the underappreciated Steven Adams and Andre Roberson. OKC's defense is expected to be elite, but the offense could suffer if Westbrook doesn't promote ball movement. He had seven or more dribbles on nearly a third of his touches, and he struggled to score from deep, shooting less than 30 percent on 4.1 attempts per game. He also finished the year with a 33.2 percent usage rate - eight percent higher than George's.
Westbrook incorporating his All-Star teammate more often will help the Thunder flourish. The roster has no high-level 3-point shooter outside of George, but Westbrook shot a respectable 37.8 percent when left open. If teams sag off the electric guard, George can create and make Westbrook a more efficient threat inside and out. - Saghir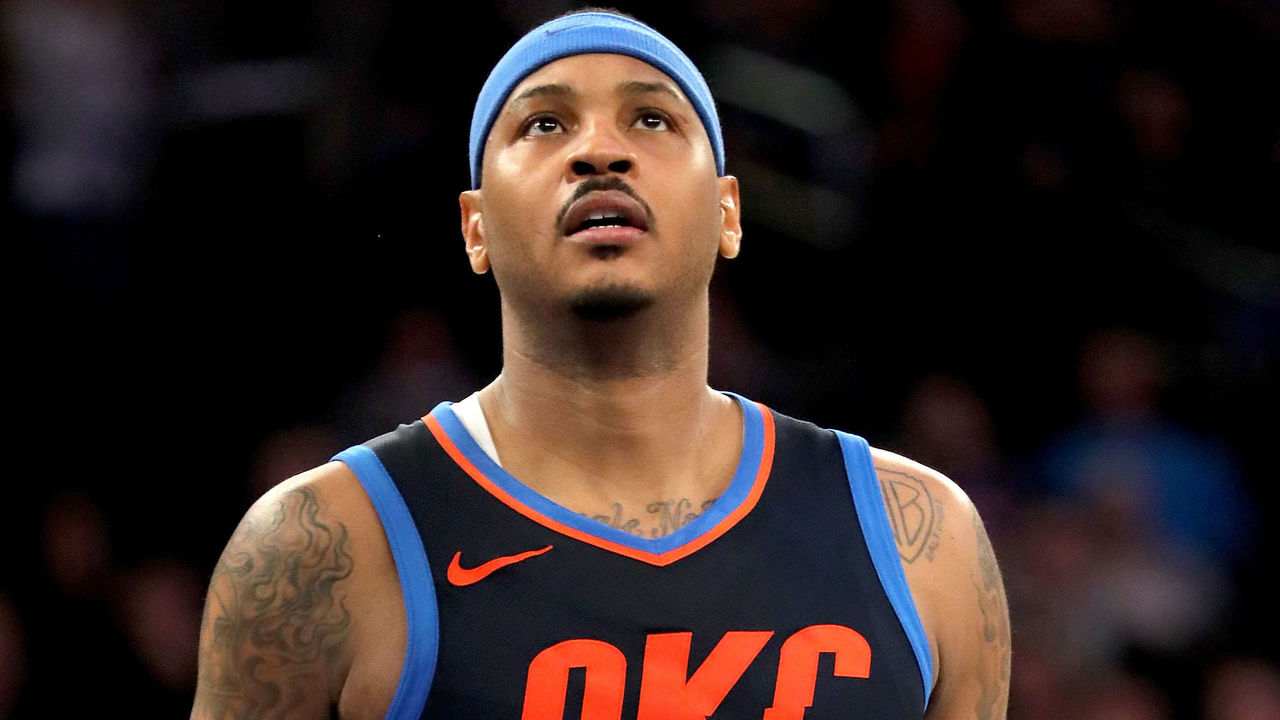 Carmelo Anthony, Rockets
Anthony said he'll only accept a bench role when he feels it's appropriate, insisting he knows better than anyone how much longer he can compete at a high level.
However, the 10-time All-Star's numbers in his lone season with the Thunder indicate that the time to transition is now.
| Category | 2017-18 Average | Career Rank (out of 15) |
| --- | --- | --- |
| Points Per Game | 16.2 | 15 |
| Minutes Played | 32.1 | 15 |
| FG% | 40.4 | 15 |
| TS% | 50.3 | 15 |
| Win Shares | 2.9 | 14 |
| BPM | -3.8 | 15 |
| VORP | -1.1 | 15 |
(Stats courtesy: Basketball-Reference.com)
Anthony probably didn't envision himself as a backup upon signing with Houston, as there's a vacancy in the starting lineup at the three-spot. That spot was occupied by Trevor Ariza, a superior defender to Anthony who commands far fewer touches and was a more efficient 3-point shooter last season.
The Rockets aren't desperate for scoring, ending 2017-18 with the Association's second-ranked offense in an isolation-heavy system with plenty of spacing. But losing Ariza and Luc Mbah a Moute in free agency certainly downgrades their sixth-ranked defense, and James Ennis is better equipped than Anthony to compensate for their departures in that department.
The second unit could benefit from Anthony's scoring after providing just 30.5 points per game (25th), with little firepower coming from anyone other than Eric Gordon. Anthony would still see minutes in crunch time anyway, so this doesn't have to be perceived as a demotion. - Walder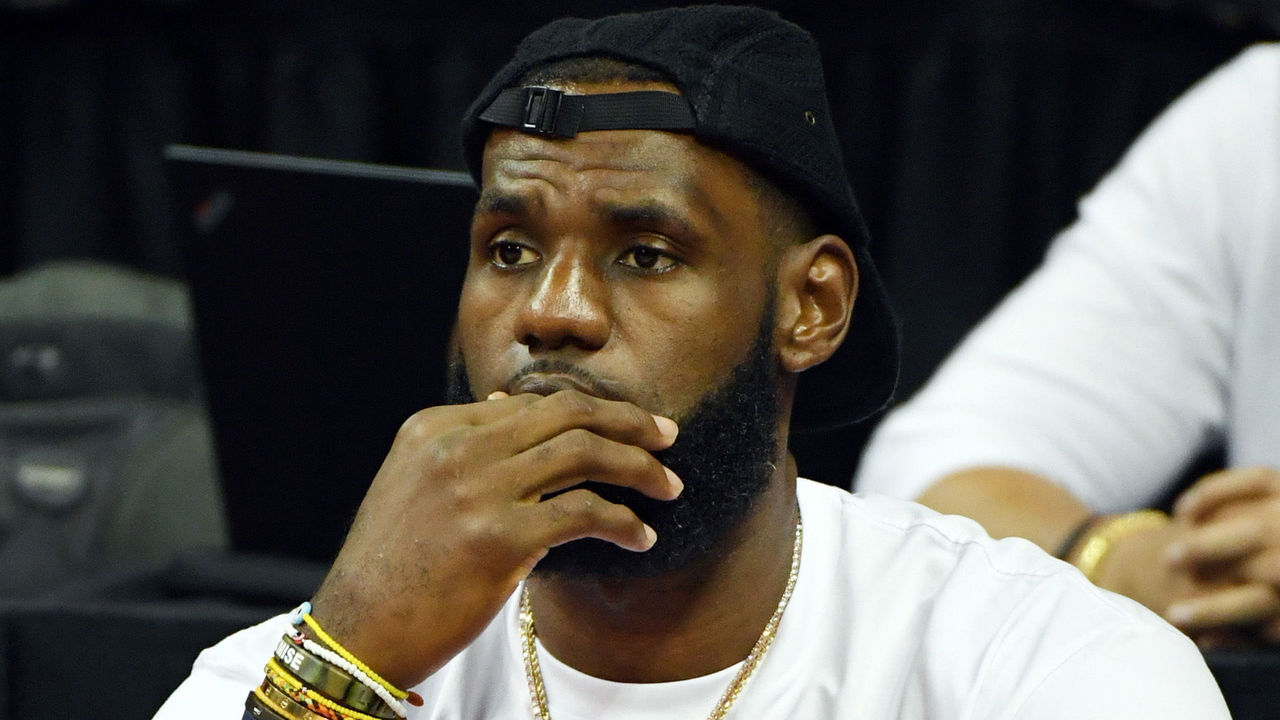 LeBron James, Lakers
James' four-year commitment to the Lakers signifies his willingness to be patient, and patience will be a virtue with a budding core devoid of a second max-level player.
Though he has continued to defy Father Time, there will come a point when James shows signs of breaking down, which is why the Lakers need to preserve their mammoth acquisition. The King suited up for all 82 games for the first time in 15 seasons in 2017-18, averaging a league-high 36.9 minutes with a 31.6 usage rate.
The 50-win Cavaliers had to run James into the ground to remain competitive, as they lacked playmakers and facilitators. That's not the case in L.A., as guards Rajon Rondo, Lonzo Ball, and even Lance Stephenson are capable ball-handlers who can move the rock and create scoring opportunities.
Barring another All-Star coming aboard at February's deadline, the Lakers will need their second- and third-year players to be battle-tested when April rolls around, because James can't be Showtime on his own. Even shaving four minutes off his previous average would go a long way toward keeping the four-time MVP fresh, while also allowing him to assess his teammates to see who's ready to up their game now that there are actual expectations in L.A. - Walder
(Photos courtesy: Getty Images)