Made in America: The greatest NBA players by state
This Independence Day, theScore is looking at the best athletes to come out of every state in each of the major sports. Only athletes born in that state were considered eligible, and the best were selected based on several areas of achievement.
Made in America:
NFL | MLB | NHL | Golf | NBA
Here, contributor Andrew Unterberger anoints an NBA king from 49* states and the District of Columbia for debate at your Fourth of July barbecues:
*Vermont has yet to produce an NBA player.
Alabama - Charles Barkley, PF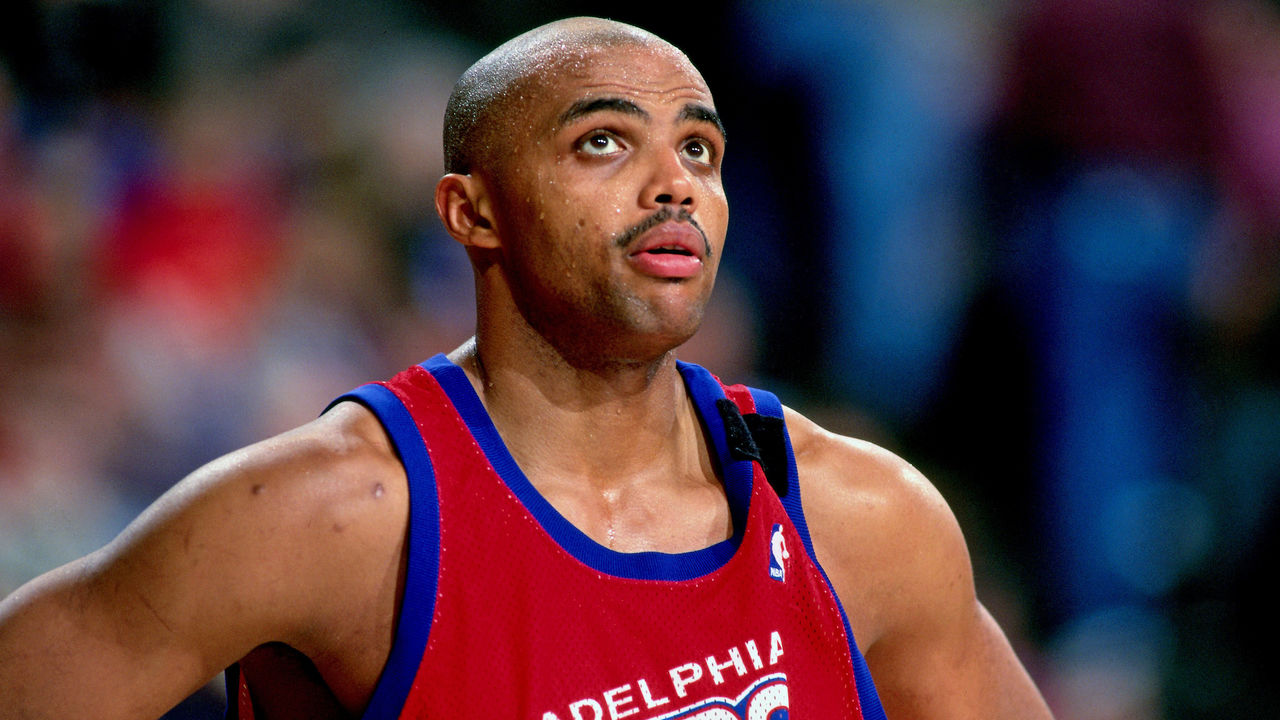 11-Time NBA All-Star ('87-'97)
23,757 Points (26th All-Time)
12,546 Rebounds (19th All-Time)
61.2% True Shooting (9th All-Time, led league for 4 seasons)
Made playoffs 13 of 16 seasons
Hall of Famer Charles Barkley is one of the greatest title-less players in NBA history. An undersized power forward, Barkley was nonetheless one of the most physically imposing players of his generation. He was a scoring and rebounding machine with ahead-of-his-time efficiency (though he also had very of-his-time lackluster defensive effort and long-range shooting ability). Barkley never won a championship, but anchored perennial playoff contenders in Philadelphia, Phoenix (where he made The Finals for the only time in his career, losing to Chicago in '93), and Houston. He was also the leading scorer on the original '92 Dream Team.
Honorable Mention: DeMarcus Cousins, Ben Wallace
Alaska - Mario Chalmers, PG
2-time NBA champion (2011, 2012)
All-Rookie Second Team ('09)
1.5 Steals Per Game (88th All-Time)
Heat franchise record for steals in a game (9)
2012 NBA Three-Point Contest participant
The only Alaskan-born player in NBA history, Anchorage native Mario Chalmers has led an accomplished pro career since ending his collegiate run with one of the biggest shots in NCAA history. As the starting point guard for the Miami Heat during most of LeBron James' four-year run in South Beach, Chalmers made The Finals four straight times and won the title twice, hitting numerous big shots and providing key backcourt defense for the Heat during their period of contention. Chalmers can also take partial credit for the end of Linsanity in New York, as he helped hold the then-phenom to just eight points and eight turnovers on 1-11 shooting in a February 2012 game. (He was also named People Magazine's Sexiest Alaskan Alive later that year.)
Honorable Mention: Carlos Boozer, Trajan Langdon (both Alaskan-raised)
Arizona - Sean Elliott, SF
NBA Champion ('99)
2-time NBA All-Star ('93, '96)
All-Rookie Second Team ('90)
10,544 Points
Made playoffs 9 of 12 seasons
Born in Tucson, Sean Elliott proved his Grand Canyon State bona fides as a four-year player, a Wooden Award winner, and by becoming the all-time Pac-10 leading scorer under Lute Olson at Arizona. Drafted third overall by the Spurs in '89, he would play 11 of his 12 NBA seasons in San Antonio and served as the team's best two-way wing for most of David Robinson's prime, even averaging 20 points a game in his All-Star season of 1995-96. Elliott's finest moment came during the team's '99 championship run in the conference finals, when he hit a game-winning three against the Blazers while just barely keeping his toes inbounds - a shot later known as the "Memorial Day Miracle."
Honorable Mention: Jerryd Bayless, Marvin Bagley III
Arkansas - Scottie Pippen, SF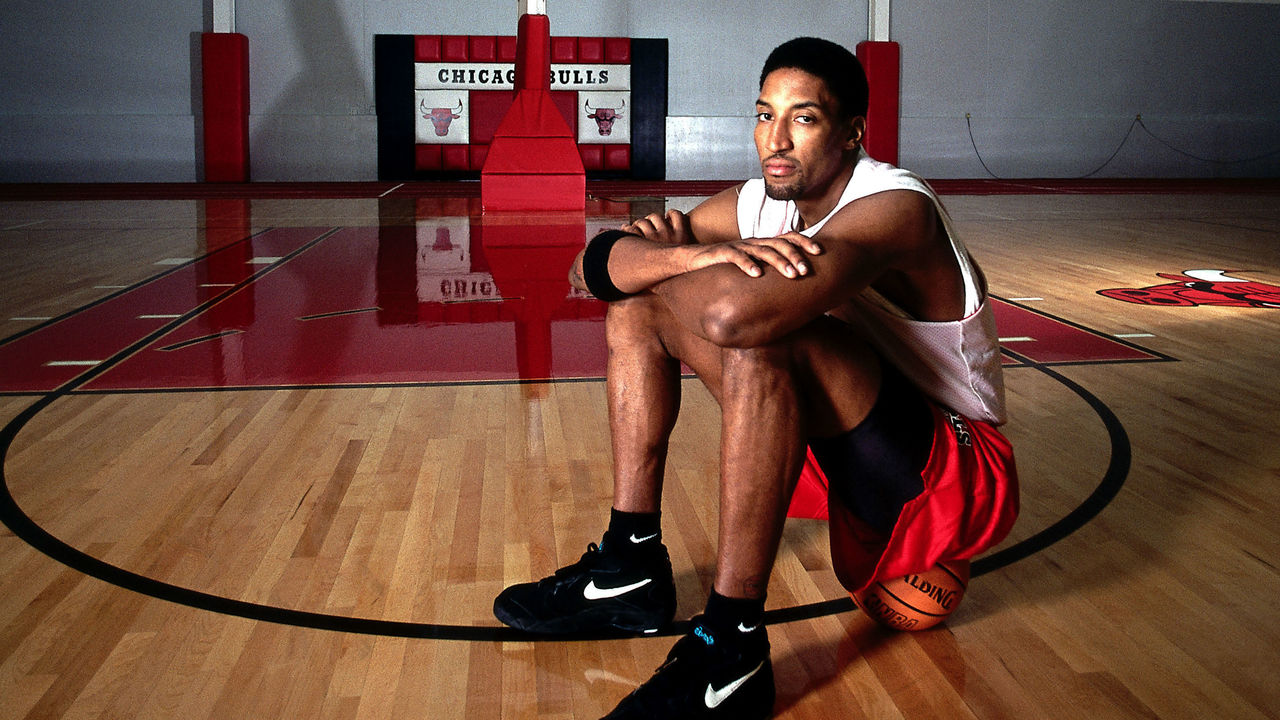 6-Time NBA Champion ('91-'93, '96-'98)
7-Time NBA All-Star ('90, '92-'97)
18,940 Points (56th All-TIme)
6,135 Assists (32nd All-Time)
2,307 Steals (6th All-Time)
Born and raised in Hamburg, Ark., Scottie Pippen made Central Arkansas' hoops team as a walk-on. After a growth-spurt-aided four-year run of dominance, he was taken fifth overall by the Seattle Supersonics in the 1987 draft before being traded to the Chicago Bulls. In Chicago, Pippen would pair with Michael Jordan for one of the greatest runs in NBA history, winning six titles in eight years as the team's do-everything sidekick. A defensive savant, a gifted offensive playmaker, and a willing (if inefficient) long-range shooter, Pippen set the mold for the modern NBA forward - paving the way for everyone from LeBron James to Draymond Green - and was named one of the NBA's 50 Greatest Players in 1996.
Honorable Mention: Joe Johnson, Derek Fisher
California - Jason Kidd, PG
NBA Champion ('11)
5-Time NBA 1st-Team ('99-'02, '04)
12,091 Assists (2nd All-Time)
2,684 Steals (2nd All-Time)
1,988 3-Pointers (9th All-Time)
San Francisco-born and Oakland-raised Jason Kidd played three years at the University of California before being drafted with the No. 2 pick in 1994 by the Dallas Mavericks, and then splitting Rookie of the Year honors with Grant Hill. Despite quickly becoming arguably the greatest point guard of his generation, Kidd bounced around the league to Phoenix and New Jersey - leading the Nets to their only two NBA Finals appearances to date - before being traded back to Dallas in 2008. There, he helped the Mavs upset the Heat in the 2011 Finals, winning his only title. He also won an Olympic gold medal as the starting point guard for Team USA in the summer of 2008.
Honorable Mention: Gary Payton, Paul Pierce, Ray Allen
Colorado - Chauncey Billups, PG
NBA Champion & Finals MVP ('04)
5-Time NBA All-Star ('06-'10)
15,802 Points
5,636 Assists (43rd All-Time)
89.4% Free-Throw Shooter (6th All-Time)
While he's the only Colorado-born player in Denver Nuggets history, Chauncey Billups is best remembered for his time with the Detroit Pistons. He led the team to six consecutive Eastern Conference finals appearances from 2003-08 and was named Finals MVP in 2004, when the team upset the star-studded Los Angeles Lakers. Despite being a career 41.5 percent shooter from the field, Billups earned the nickname "Mr. Big Shot" for his clutch shooting abilities, particularly from long range (where he shot 39 percent for his career) and from the line (a sparkling 89.4 percent). Meanwhile, his leadership and decision-making made him one of the most respected floor generals of his era.
Honorable Mention: Joe Kleine, Jason Smith
Connecticut - Calvin Murphy, PG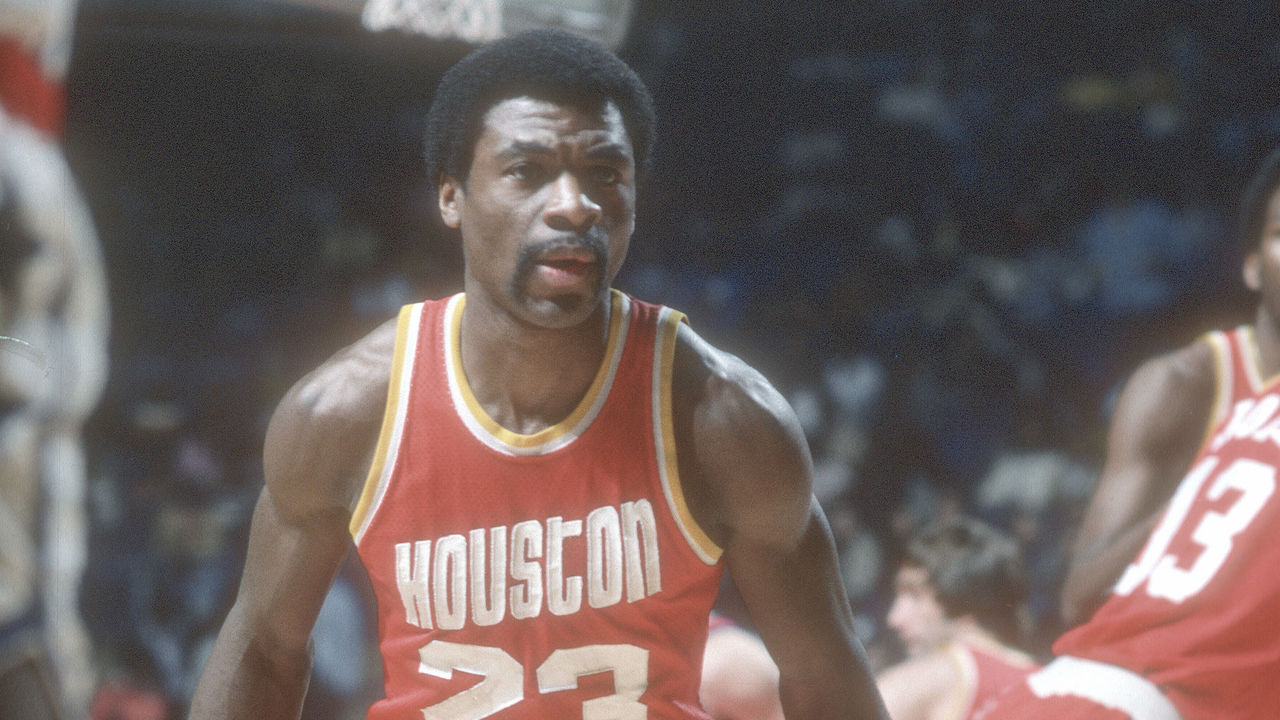 NBA All-Star ('79)
All-Rookie First Team ('71)
17,949 Points (72nd All-Time)
4,402 Assists (85th All-Time)
89.2% Free-Throw Percentage (8th All-Time)
A former champion baton twirler from Norwalk, Conn., Calvin Murphy made the transition to basketball in the '60s and became a three-time All-American at Niagara University, once scoring 68 points in a game against Syracuse. Drafted by the San Diego Rockets in 1970, Murphy overcame his 5-foot-9 stature to become one of the NBA's most proficient backcourt scorers. He averaged at least 20 a game in five separate seasons for the Rockets and set (since-broken) records for the most consecutive free throws made and the highest free-throw percentage in a season. Though he only made The Finals once, losing to the Celtics in '81 near the end of his career, Murphy was named to the Hall of Fame in 1993, becoming its shortest inductee.
Honorable Mention: Marcus Camby, John Williamson
Delaware - Walt Hazzard, G
NBA All-Star ('68)
NCAA Final Four Most Outstanding Player ('64)
Team USA Gold Medal Winner ('64)
9,087 Points
3,555 Assists
Born in Wilmington, Del., Walt Hazzard played high school ball at Overbrook in Pennsylvania and helped kick off UCLA's dynastic '60s run with an undefeated 1963-64 season under John Wooden in which he was named tournament MVP. Taken in the territorial draft by the Lakers, he made The Finals in '65 and '66, losing to the Celtics both times, before being snatched up by the Seattle SuperSonics in the expansion draft. He had his best season in Seattle, averaging 24 points and six assists for the Sonics in their first year, and went on to play for the Braves, Warriors, and Sonics again before retiring. He changed his name to Mahdi Abdul-Rahman upon converting to Islam but was forced by public pressure to revert to Walt Hazzard professionally.
Honorable Mention: Terence Stansbury, Joey and Stephen Graham
District of Columbia - Kevin Durant, SF
2-Time NBA Champion & Finals MVP ('17, '18)
NBA MVP ('14)
9-Time NBA All-Star ('10-'18)
4-Time Scoring Champion ('10-'12, '13)
20,913 Points (36th All-Time)
It's tough to rank him over Elgin Baylor, but there's no denying KD's resume. The consensus second-best player of his era led the league in total points, made the All-NBA first team, and led the Thunder to the playoffs every season from 2010-14, while winning MVP in '14. At nearly 7-feet tall with scoring-guard skills and instincts, Durant has proven to be a new brand of offensive weapon in the NBA while also growing into a superlative defender. After repeated playoff heartbreaks in Oklahoma City, he made the controversial choice to join the 73-win Warriors in 2016. Since then, he's played the most efficient basketball of his career, twice triumphing over longtime rival LeBron James in The Finals and both times earning Finals MVP honors.
Honorable Mention: Elgin Baylor, Adrian Dantley
Florida - David Robinson, C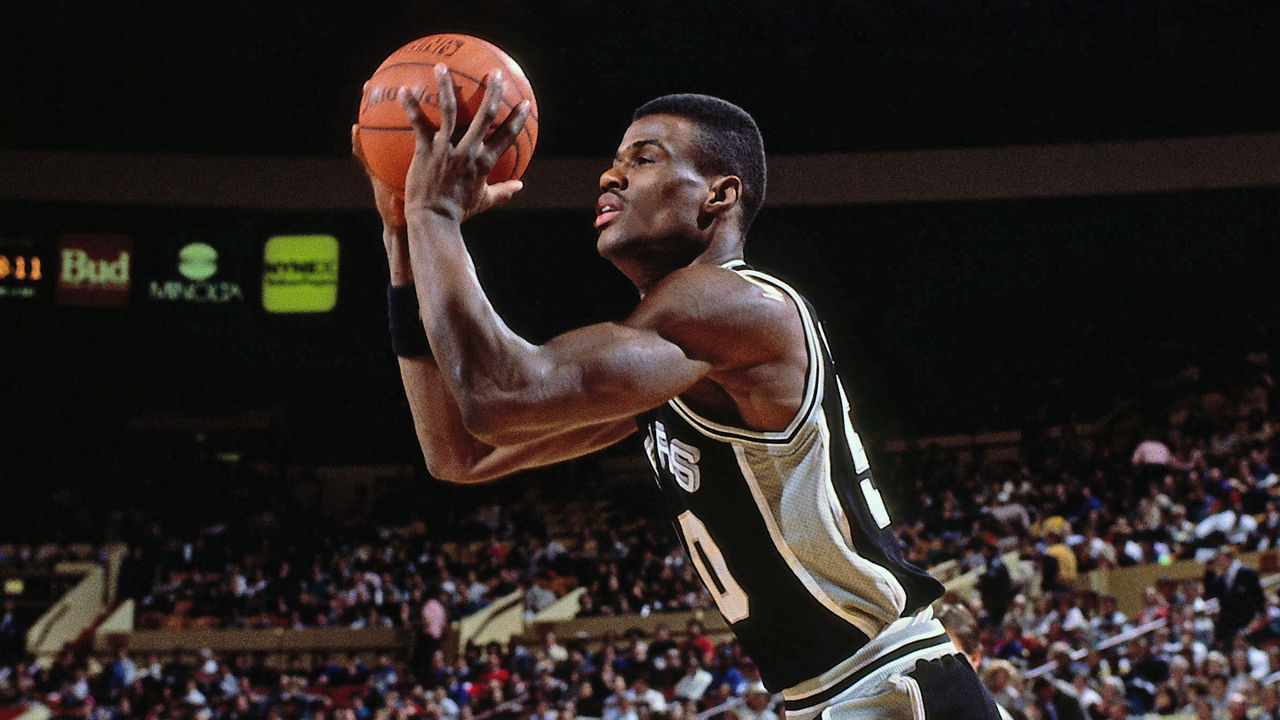 2-Time NBA Champion ('99, '03)
NBA MVP ('95)
NBA Scoring Champion ('94)
10-Time NBA All-Star ('90-'96, '98, '00-'01)
26.2 Player Efficiency Rating (4th All-Time)
Robinson was born in Key West, Fla., but bounced around as a Navy brat before joining the Naval Academy himself, playing for four years and then serving at the Academy for another two after being drafted first overall in '87. A career San Antonio Spur, the 7-foot-1 Admiral was an instant sensation upon joining the NBA, winning Rookie of the Year in '90 and making the All-Star team in his first seven seasons, eventually being named MVP in '95. Despite his two-way brilliance - he won a scoring title in '94 and Defensive Player of the Year in '92 - Robinson struggled to lead the Spurs to The Finals on his own. But after the arrival of Tim Duncan in '97, he won titles in a supporting role as the starting center in '99 and '03.
Honorable Mention: Vince Carter, Artis Gilmore
Georgia - Walt 'Clyde' Frazier, PG
2-Time NBA Champion ('70, '73)
7-Time NBA All-Star ('70-'76)
7-Time All-NBA First Team ('69-'75)
15,581 Points
5,040 Assists (62nd All-Time)
Frazier was a three-sport star at his racially segregated school in Atlanta, but he focused on basketball after getting a scholarship to Southern Illinois. In college and the pros, he excelled at point guard, and was known for his singular flair on and off the court. He became one of the first true New York basketball stars during his 10 seasons as a Knick, making the All-Star team seven times and leading the team to three Finals appearances, including two championships - the first of which, in 1970, was capped by his legendary 36-point, 19-assist, seven-rebound, six-steal performance in Game 7. Named to both the Hall of Fame and the NBA's 50 Greatest Players list, Frazier remains an essential part of the basketball landscape as the Knicks' always-styling color commentator.
Honorable Mention: Dwight Howard, Horace Grant
Hawaii - Cedric Ceballos, SF
NBA All-Star ('95)
FG% League Leader ('93)
1992 NBA Slam Dunk Champion
8,693 Points
3,258 Rebounds
One of two Hawaii-born players in NBA history, Cedric Ceballos is more strongly linked with California, where he played in high school (Dominguez), college (Cal State Fullerton), and the pros (Lakers). The athletic swingman started his career with the Suns, winning the 1992 Slam Dunk Contest while blindfolded and making The Finals as a reserve for the Barkley-led '93 squad. After being traded to L.A., he blossomed into an All-Star in '95, averaging 22 points and eight rebounds for the pre-Shaq/Kobe squad, though he was dealt back to Phoenix shortly after. Ceballos last played in the NBA for Miami in '01, though he continued his basketball life for the next decade in the D-League, the new ABA, the IBL, and even as a Globetrotter.
Honorable Mention: Red Rocha
Idaho - Luke Ridnour, PG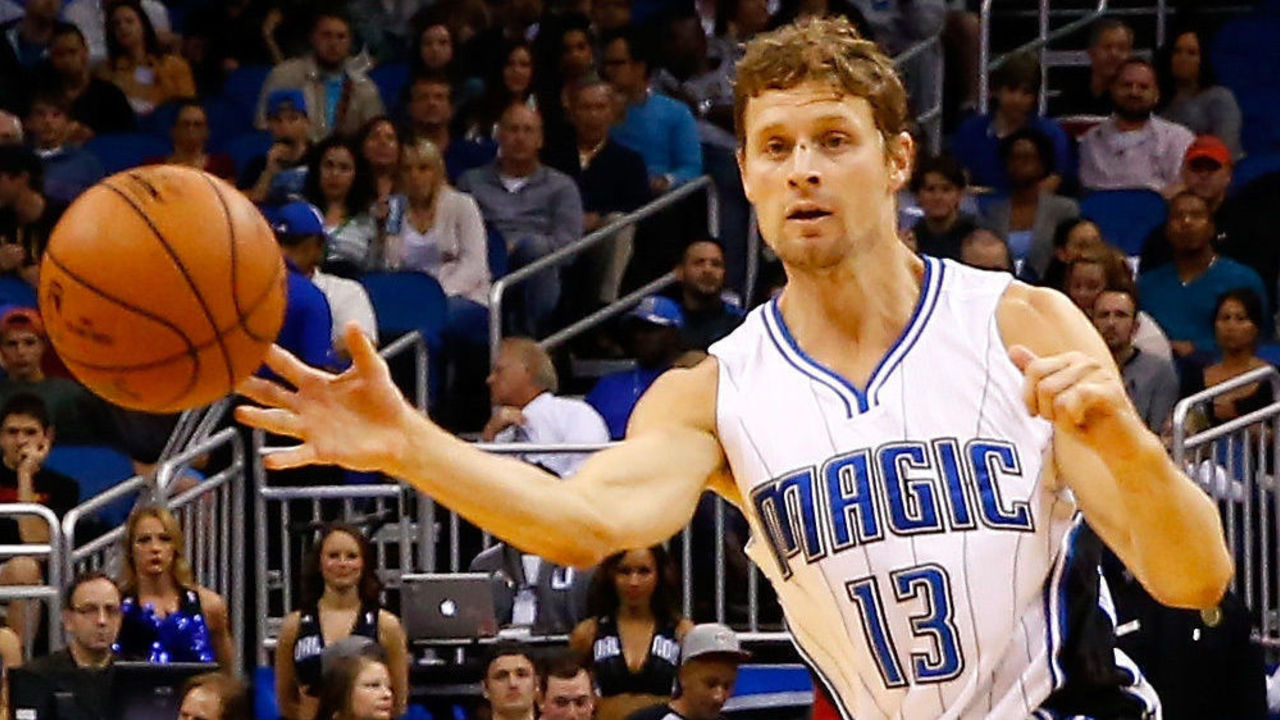 Pac-10 Player of the Year (2003)
7,740 Points
3,713 Assists
86.2% Free-Throw Shooter (37th All-Time)
34.9% 3-Point Shooter
A native of Coeur D'Alene, Idaho, Luke Ridnour was raised in Blaine, Wash., and stuck around the Northwest for college in Oregon, and then for his first professional stop in Seattle, which selected him in the first round of the legendary 2003 draft. Ridnour helped lead the franchise to its final playoff appearance in Seattle in 2005 as the starting point guard alongside Ray Allen before bouncing around the league to the Bucks, Timberwolves, Bobcats, and Magic. He ranked in the top 10 for assists (seven per game) in 2006 and for 3-point percentage (44) in 2011, and in June 2015 likely became the first player to be traded four times in six days - never playing for or even visiting with any of the four teams.
Honorable Mention: Steve Hayes, Charlie Black
Illinois - Dwyane Wade, SG
3-Time NBA Champion ('06, '12, '13)
Finals MVP ('06)
12-Time NBA All-Star ('05-'16)
22,082 Points (31st All-Time)
5,400 Assists (50th All-Time)
Dwyane Wade struggled to make it out of the South Side of Chicago due to drug problems in his family and academic issues that cooled his college recruitment. But he latched on with coach Tom Crean at Marquette and saw his draft stock soar during a Final Four run in the 2003 NCAA tournament. Taken fifth by Miami in the famed '03 draft, the explosive, crafty two-guard quickly blossomed into an NBA superstar, winning Finals MVP on an otherwise vet-heavy Miami team in '06. Lean years followed, but then so did LeBron James, Chris Bosh, and two more titles in South Beach. A recent homecoming with the Bulls flopped, and Wade's NBA return is uncertain this summer, but his legacy as one of the early century's greats is secure.
Honorable Mention: Isiah Thomas, Dan Issel
Indiana - Larry Bird, SF/PF
3-Time NBA Champion ('81, '84, '86)
2-Time NBA Finals MVP ('84, '86)
3-Time NBA MVP ('84-'86)
9-Time NBA All 1st-Team ('80-'88)
21,791 Points (33rd All-Time)
As inextricable with his home state as any player in NBA history, Larry Bird will forever be known as "The Hick From French Lick." As an undergrad, Bird led Indiana State to its best season in program history, losing to future rival Magic Johnson's Michigan State in the 1979 NCAA title game. After being drafted by the Celtics, Bird became a league-defining star in the '80s, winning three titles, three MVPs, and even the first-ever NBA Three-Point Shootout. He was credited, along with Magic and their accompanying Celtics and Lakers squads, for lifting the NBA to national prominence. Bird returned to Indiana after his playing career as the Pacers' head coach and then president, helping the team become a contender.
Honorable Mention: Zach Randolph, Clyde Lovellette
Iowa - Kirk Hinrich, PG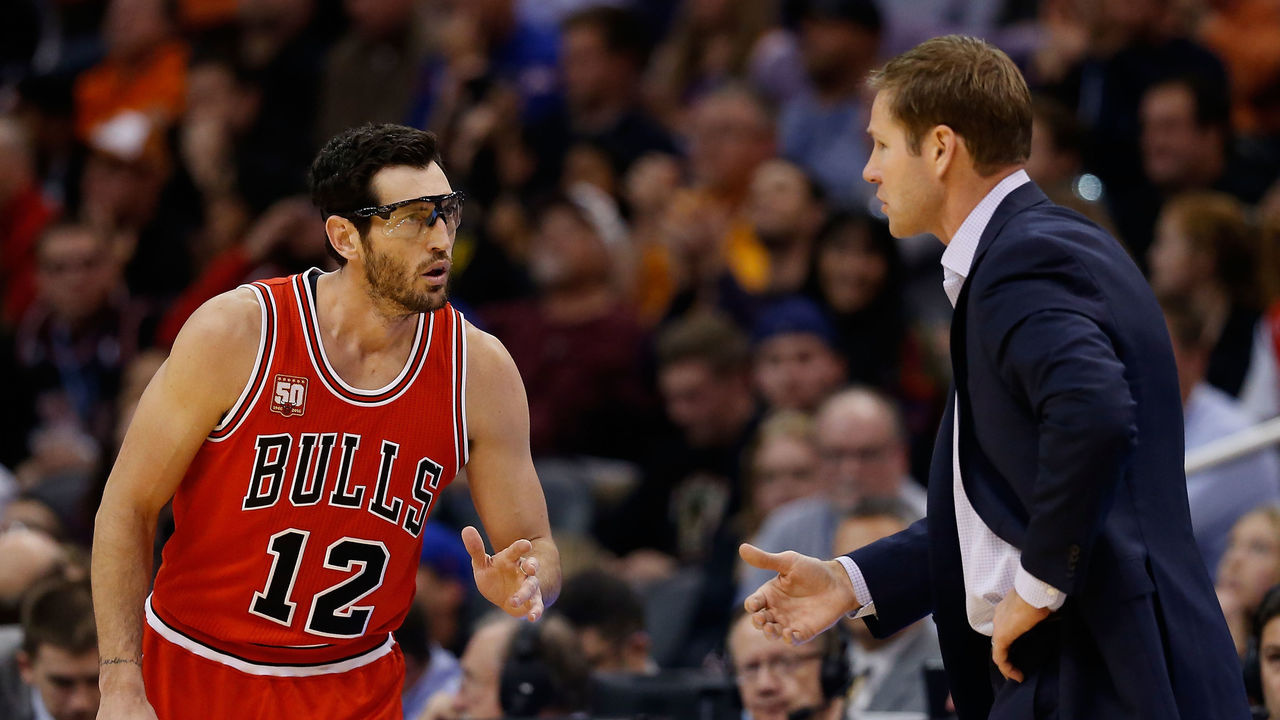 NBA 1st-Team All-Rookie ('04)
NBA 2nd-Team All-Defense ('07)
9,594 Points
4,245 Assists (93rd All-Time)
1,172 3-Pointers Made (63rd All-Time)
Hinrich was born and raised in Sioux City, Iowa, splitting the state's Mr. Basketball honors in 1999 with future Kansas teammate Nick Collison, with whom he took the Jayhawks to the '03 NCAA title game. Drafted by the Bulls afterward, the gritty and wily point guard helped the team achieve its first period of extended success following the Jordan years, making the playoffs in five out of seven seasons before being traded to Washington in 2010. Finding his way back to the Bulls in '12, he played a major part in the undermanned team's first-round upset of the Nets the next postseason. He's the all-time franchise leader in 3-pointers made with 1,049.
Honorable Mention: Nick Collison, Harrison Barnes
Kansas - Alvan Adams, C
NBA Rookie of the Year ('76)
NBA All-Star ('76)
13,910 Points
6,937 Rebounds
99.9 Defensive Rating (30th All-Time)
Adams played for Oklahoma in college for four years, after which he was drafted fourth overall by the Suns in 1975. His first season was one of the most eventful rookie campaigns in NBA history. Not only did the skilled big man and defensive anchor make the All-Star Game and win Rookie of the Year, but he and fourth-year teammate Paul Westphal led the 42-40 Suns to The Finals, where they improbably pushed the Celtics to six games. Adams never made the All-Star Game or The Finals again, but played the rest of his 13-year career in Phoenix, ending his NBA run as the franchise leader in rebounds, steals, and games played.
Honorable Mention: Scott Wedman, Lionel Hollins
Kentucky - Wes Unseld, C
NBA MVP and Rookie of the Year ('69)
NBA Champion and Finals MVP ('78)
5-Time NBA All-Star ('69, '71-'73, '75)
10,624 Points
13,769 Rebounds (12th All-Time)
After spending both his high school and college days in Kentucky, Unseld was drafted by the Kentucky Colonels of the ABA but instead jumped to the Baltimore Bullets of the NBA, where he played his entire 13-year professional career. The 6-foot-7 rebounding savant who was famed for his home-run outlet passes was an immediate phenom, becoming the second player in league history to win MVP and Rookie of the Year in the same season in '68. After a decade of playoff struggles and two Finals losses, the center finally broke through in '78, as he and Hall of Fame teammate Elvin Hayes led the 44-38 Bullets to the first and only title in franchise history. Unseld was later named to the NBA's Hall of Fame and 50 Greatest Players list.
Honorable Mention: Cliff Hagan, Dave Cowens
Louisiana - Bill Russell, C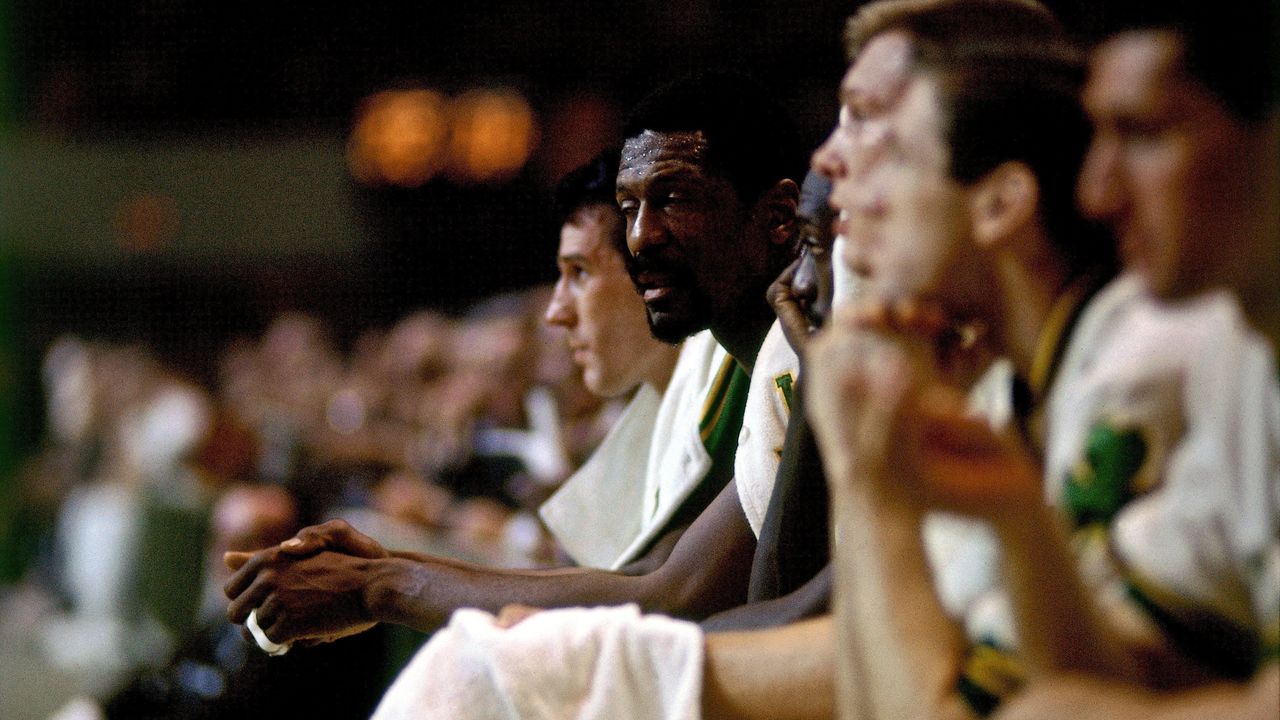 11-Time NBA Champion ('57, '59-'66, '68-'69)
5-Time NBA MVP ('58, '61-'63, '65)
12-Time NBA All-Star ('58-'69)
21,620 Rebounds (2nd All-Time)
133.6 Defensive Win Shares (1st All-Time)
The best of a surprisingly deep crop of NBA Louisiana natives - including eight Hall of Famers - Bill Russell remains the greatest winner in league history. He was an innovator both on and off the court, and is as venerated as any figure in professional sports. After moving from West Monroe, La., to the Bay Area when he was 8, Russell went on to win two NCAA championships at San Francisco and then was traded for on draft night in 1956 by Celtics coach Red Auerbach. Russell won five MVP Awards and a still-unmatched 11 championships as the Celtics' center and anchor - and for the last two of those titles, also their coach - while helping invent the modern NBA playing style with his help defense, outlet passing, and alley-oop finishing.
Honorable Mention: Karl Malone, Bob Pettit
Maine - Jeff Turner, PF
Team USA Gold Medal Winner ('84)
3,697 Points
2,036 Rebounds
635 Assists
46.7% Field-Goal Shooter
The only Maine-bred NBA player in league history, Jeff Turner's shining moment as a basketball player came at the end of his four-year college career at Vanderbilt, when he was named to the 1984 U.S. men's Olympic basketball team, winning the gold medal under coach Bobby Knight. After being taken 17th in the '84 draft by the New Jersey Nets, he mostly served as a backup in the pros, but still had a 10-year NBA career that included a Finals run with the Magic in '95. A decade-and-a-half after retiring, he returned to the Magic as a studio analyst, becoming the team's color commentator in 2013.
Maryland - Sam Cassell, PG
3-Time NBA Champion ('94, '95, '08)
NBA All-Star ('04)
15,635 Points
5,939 Assists (38th All-Time)
Made playoffs 11 of 15 seasons
Born and raised in Baltimore, Sam Cassell bounced around to Maine, Texas community college, and Florida State before making the pros. The intelligent, fearless point guard (known for his trademark "big balls" dance) would continue to travel in the NBA, playing in Houston, Phoenix, Dallas, New Jersey, Milwaukee, Minnesota, Los Angeles, and Boston. Though he only made one All-Star team, Cassell was a consistent winner, helping up-and-coming Bucks, Timberwolves, and Clippers teams reach their respective playoff potential, though he never stayed long anywhere. He also bookended his career with championships, winning titles in his first two years in Houston, and then with Boston in his final season.
Honorable Mention: Reggie Lewis, Muggsy Bogues
Massachusetts - Bill Laimbeer, C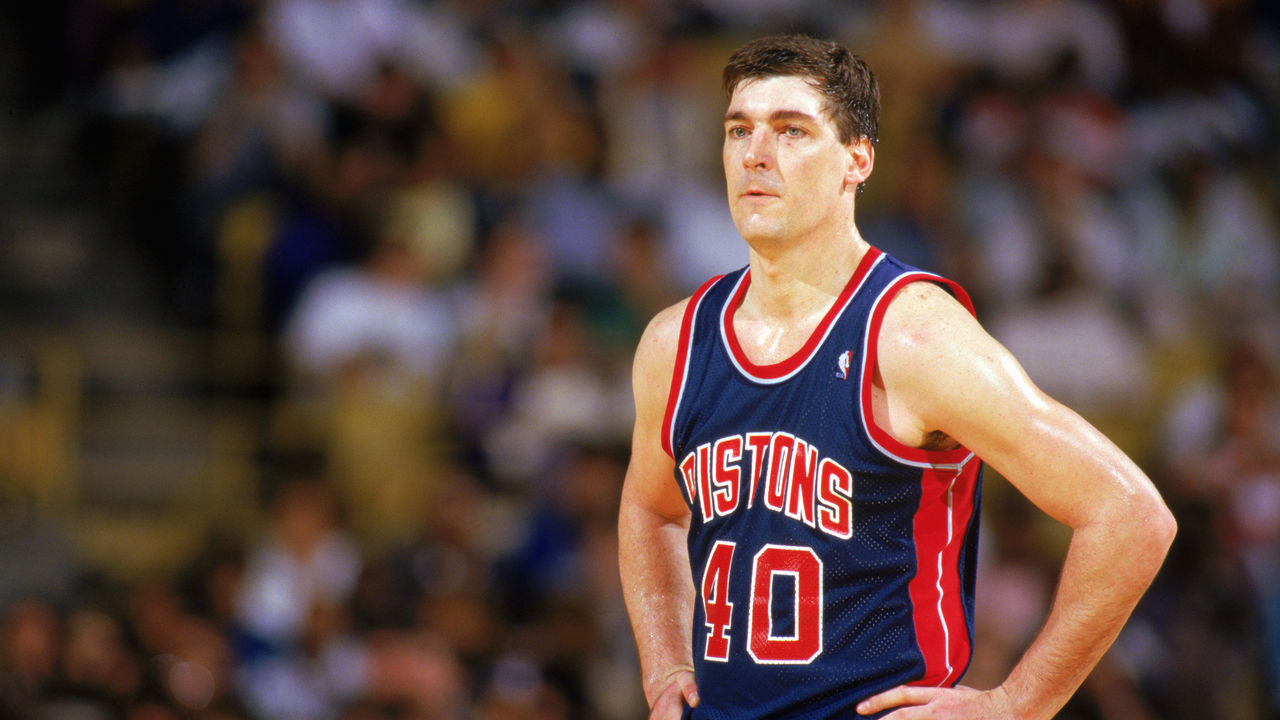 2-Time NBA Champion ('89, '90)
4-Time NBA All-Star ('83-'85, '87)
NBA Rebounding Leader ('86)
13,790 Points
10,4000 Rebounds (35th All-Time)
Laimbeer was born in Boston but raised outside of Chicago while his father was a high-powered exec for a Fortune 500 company. Nonetheless, he made his NBA name as a scrapper, and after a brief run with the Cavaliers, Laimbeer was traded to the Detroit Pistons and became one of the archetypal players of the "Bad Boys" era, as he was notorious for his flops, hard fouls, and bruising interior play. Despite his dirty reputation, he was also one of the most prolific big men of the '80s, regularly posting double-doubles, making four All-Star squads, and helping the Pistons become perennial contenders and a two-time champion. Following his NBA career, Laimbeer won three titles as coach of the WNBA's Detroit Shock.
Honorable Mention: Dana Barros, Vinny Del Negro
Michigan - Magic Johnson, PG
5-Time NBA Champion ('80, '82, '85, '87, '88)
3-Time NBA Finals MVP ('80, '87, '87)
3-Time NBA MVP ('87, '89, '90)
9-Time All-NBA 1st-Team ('83-'91)
120.8 Offensive Rating (3rd All-Time)
Earvin "Magic" Johnson is a Lansing, Mich., product from birth to college, where he won an NCAA title over Larry Bird's Indiana State team with Michigan State in '79 and was named Most Outstanding Player. He spent his pro career and most of his adult life in Los Angeles, but still remains one of the Great Lake State's proudest sons. The unusually sized and preternaturally gifted point guard won Finals MVP in his first season with the Lakers and captured four more titles and three regular-season MVPs as he and Bird redefined the NBA with their rivalry. A successful businessman and philanthropist after his playing days, Johnson recently pulled off the coup of the NBA offseason as Lakers president by signing LeBron James.
Honorable Mention: George Gervin, Dave DeBusschere
Minnesota - Kevin McHale, PF
3-Time NBA Champion ('81, '84, '86)
7-Time NBA All-Star ('84, '86-'91)
2-Time NBA Sixth Man of the Year ('84-'85)
17,335 Points (84th All-Time)
113.0 Win Shares (53rd All-Time)
Hailing from Hibbing, Minn., McHale played four years for the Minnesota Gophers in the late '70s. Acquired by the Celtics in a 1980 draft-night trade, the impossibly skilled power forward joined forces with Larry Bird and Robert Parish to form arguably the greatest frontcourt rotation in league history, with McHale coming off the bench for much of the decade behind Cedric Maxwell. Eventually, McHale's production demanded that he start, and he averaged 26 points and 10 rebounds on 60-plus percent shooting in an '87 season that ended with him breaking his foot - an injury that hampered the rest of his career. Nonetheless, he retired as a three-time champ and seven-time All-Star, and had a successful coaching run with the Rockets earlier this decade.
Honorable Mention: Mark Olberding, Kris Humphries
Mississippi - Chet Walker, SF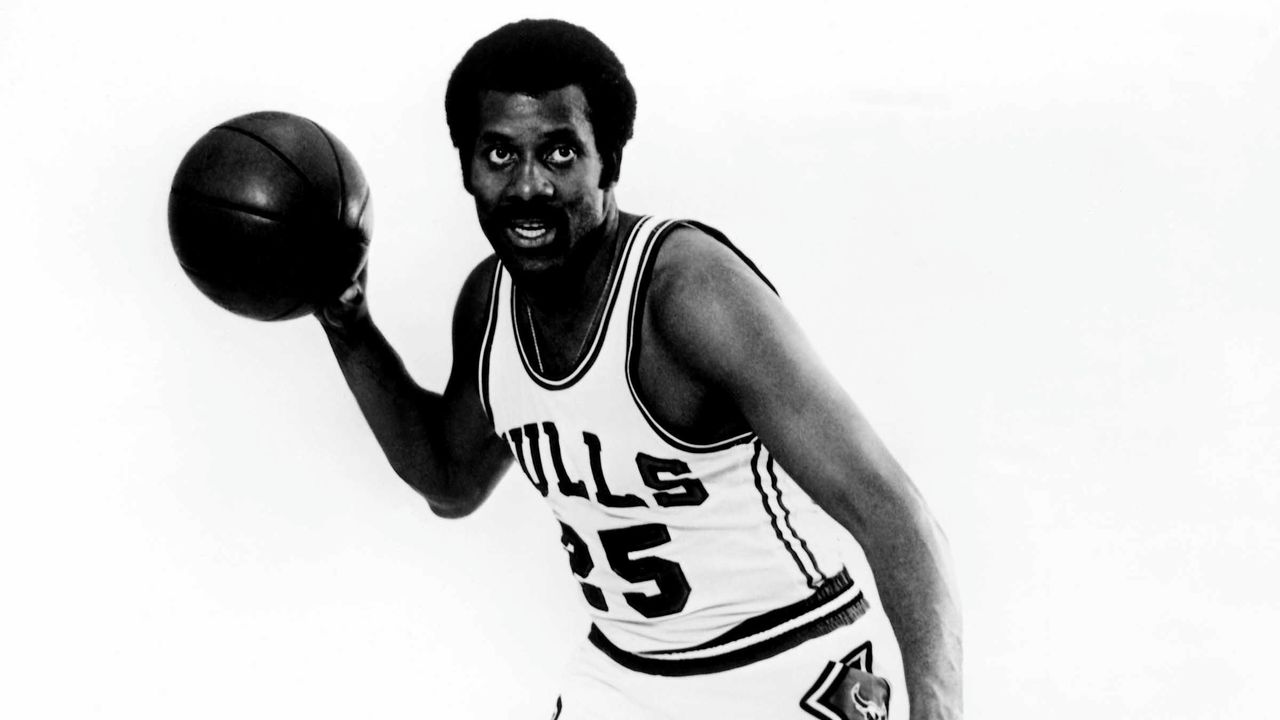 NBA Champion ('67)
7-Time NBA All-Star ('64, '66-'67, '70-'71, '73-'74)
18,831 Points (59th All-Time)
7,314 Rebounds (90th All-Time)
Made playoffs in all 13 NBA seasons
Walker was born in Bethlehem, Miss., but played high school ball in Michigan and college hoops at Bradley in Illinois. From there, he was drafted by the Syracuse Nationals, who became the Philadelphia 76ers a season later. A small forward playing among future Hall of Famers Hal Greer, Billy Cunningham, and Wilt Chamberlain, Walker was a prolific scorer and outstanding shooter, and a key player on the '67 championship team considered one of the all-time greats. Following a late-1960s trade to Chicago, Walker helped establish the Bulls as perennial playoff team, never once missing the postseason in his 13-year career. He was voted into the Hall of Fame by the Veterans Committee in 2012.
Honorable Mention: Spencer Haywood, Sam Lacey
Missouri - Ed Macauley, C
NBA Champion ('58)
7-Time NBA All-Star ('51-'57)
NBA All-Star Game MVP ('51)
2-time FG% leader ('53-'54)
20.4 Player Efficiency Rating (61st All-Time)
A St. Louis product through and through, Ed Macauley played in the "Gateway to the West" from preschool to the pros until the St. Louis Bombers folded in 1950 and the Celtics picked him up in the dispersal draft. In Boston, the efficient scoring center made the All-Star team in six straight seasons - even winning the first-ever All-Star MVP honor in '51 - but his teams couldn't get past the Knicks and Syracuse Nationals in the playoffs. After a '56 trade brought him back to St. Louis, Macauley finally won a championship with the Hawks in '58. However, he's perhaps most famous for the player the Hawks traded to get him - Bill Russell, who went on to lead Boston to 11 titles. Macauley was inducted into the Hall of Fame in 1960.
Honorable Mention: Jo Jo White, Bradley Beal
Montana - Phil Jackson, PF
2-Time NBA Champion ('70, '73)
NBA 1st-Team All-Rookie ('68)
5,428 Points
3,454 Rebounds
898 Assists
Before it was reclaimed by Justin Timberlake, Phil Jackson was arguably the biggest celebrity to be associated with the state of Montana, where he spent his early days and still owns a home. He found his way to North Dakota for high school and college, and was taken by New York in the '67 draft, where he played the next decade, serving as a key reserve and defensive presence for the perennially contending Knicks (though he had to miss the entire 1970 title run following spinal fusion surgery). Following the team's mid-'70s fall from grace, Jackson finished his career with the Nets before going on to be one of the most successful head coaches in league history, winning a combined 11 titles with the Bulls and Lakers.
Honorable Mention: Larry Krystkowiak, Adam Morrison
Nebraska - Bob Boozer, PF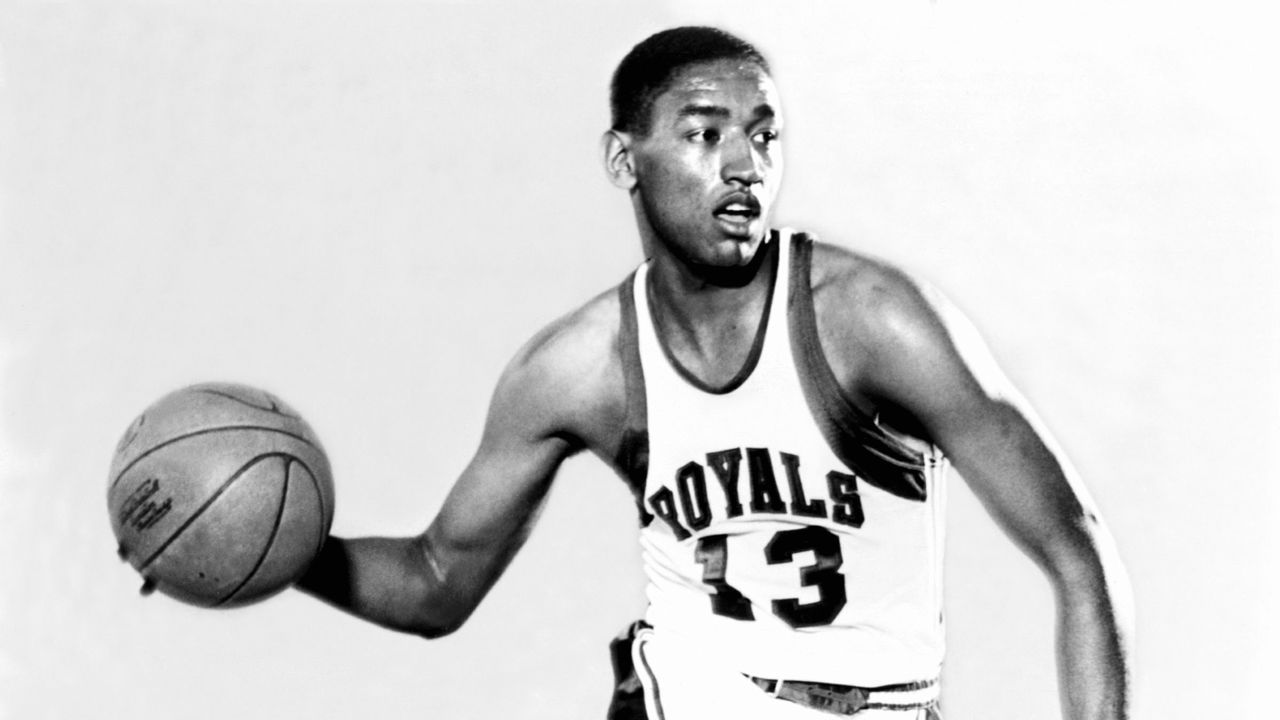 NBA Champion ('71)
NBA All-Star ('68)
Team USA Gold Medal Winner ('60)
12,964 Points
7,119 Rebounds
Born and raised in Nebraska, Bob Boozer went to Kansas State for college and was drafted first overall by the Cincinnati Royals in '59, winning a gold medal on the 1960 amateur U.S. team. After two seasons of averaging a double-double in Cincy, Boozer was traded to New York, then the Lakers, where he was taken in the '66 expansion draft by the nascent Bulls. He made his only All-Star team with the Bulls in '69, averaging 22 and 10 on the season, but never made it out of the first round with Chicago. However, after a couple more trades, he landed in Milwaukee for the 1970-71 season, winning a title alongside Lew Alcindor and Oscar Robertson in his final year.
Honorable Mention: Fred Hoiberg, Rex Walters
Nevada - Ricky Davis, SG/SF
2000 Slam Dunk Contest participant
9,912 Points
2,550 Rebounds
2,426 Assists
78.1% Free-Throw Shooter
Ricky Davis was born in Las Vegas but played high school and college ball in Iowa. After a slow start to his pro career, he found an opportunity on the pre-LeBron James Cavaliers, averaging around 20-5-5 for them in '03. However, he was traded to the Celtics partway through James' rookie season and never quite caught on in Boston or anywhere else, though he still managed to rack up nearly 10,000 points in his career. After playing more NBA seasons (13) than total playoff games (11), Davis is perhaps best remembered for attempting to secure a 10th rebound for a triple-double by collecting his own miss off his own rim.
Honorable Mention: Greg Anthony, C.J. Watson
New Hampshire - Matt Bonner, PF
2-Time NBA Champion ('07, '14)
NBA Three-Point Contest runner-up ('13)
4,632 Points
2,371 Rebounds
41.4% 3-Point Shooter (16th All-Time)
The only New Hampshire product to make the NBA, the "Red Rocket" certainly led one of the more entertaining basketball careers of the 21st century. He started his NBA career with the Raptors but found more opportunity in San Antonio, where he spent a decade as a floor-spacing stretch big for coach Gregg Popovich. Bonner made the playoffs every year with the Spurs and won titles in '07 and '14, even starting two games of the conference finals against Oklahoma City. Off the court, he became a fan favorite for his sandwich blogging, his rivalry with Texas indie rocker Win Butler of Arcade Fire, and, eventually, his self-deprecating retirement video.
New Jersey - Shaquille O'Neal, C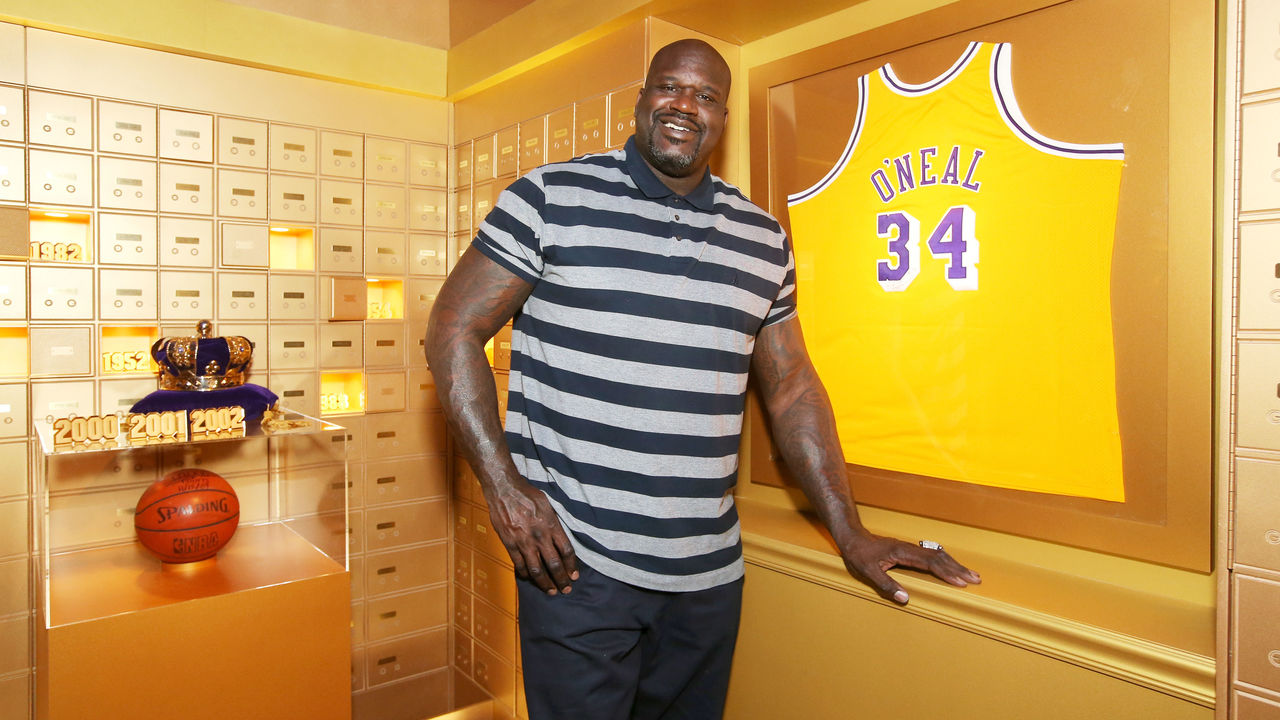 4-Time NBA Champion ('00-'02, '06)
3-Time NBA Finals MVP ('00-'02)
15-Time NBA All-Star ('93-'98, '00-''07, '09)
10-time FG% leader ('94, '98-'02, '04-'06, '09)
28,596 Points (8th All-Time)
One of the most singular forces in league history, Shaquille O'Neal moved around early in life thanks to his stepfather's military career, but he was originally born in Newark, N.J. After a dominant three-year stint at LSU, O'Neal quickly became one of the most undeniable interior presences the NBA has ever seen, and one of the game's great star personalities. After a controversial move from the Magic to the Lakers in '96, he partnered with Kobe Bryant to win three titles at the turn of the century, and eventually added a fourth in '06 after drama with Bryant led the Lakers to deal him to Miami. When Shaq retired a half-decade later, he ranked top 15 in points, rebounds, and blocks in NBA history.
Honorable Mention: Rick Barry, Dennis Rodman
New Mexico - Bill Bridges, PF
NBA Champion ('75)
3-Time NBA All-Star ('67-'68, '70)
2-Time 2nd-Team All-Defense ('69-'70)
11,012 Points
11,054 Rebounds (30th All-Time)
Bill Bridges followed his college career at Kansas with a stint on the Kansas City Steers of the short-lived American Basketball League. Following that league's collapse, Bridges headed to the St. Louis Hawks, where he made three All-Star teams as an undersized power forward who nevertheless racked up stratospheric rebound totals, twice averaging 15 boards a game. Bridges bounced around to the Sixers and Lakers from there, before winning his only title in his final season as a sparsely used reserve for the '75 Warriors. He also long held the ignominious record for the most personal fouls committed in a season, with 366 in 1968.
Honorable Mention: Andre Roberson, Rudy White
New York - Michael Jordan, SG
6-Time NBA Champion & Finals MVP ('91-'94, '96-'98)
5-Time NBA MVP ('88, '91-'92, '96, '98)
10-Time Scoring Champion ('87-'93, '96-'98)
Defensive Player of the Year ('98)
30.1 Points Per Game (1st All-Time)
27.9 Player Efficiency Rating (1st All-Time)
After a two-decade reign as the nearly unquestioned greatest player ever, Michael Jordan finally has some competition, but he still wins out in his home state - even with Dr. J and Kareem in the mix. Born in New York, Jordan moved to North Carolina, where he went to college for three years before infamously falling to the Bulls with the third pick in the 1984 draft. After establishing himself as the league's most explosive two-way player in the late '80s, Jordan officially wrestled league control from Bird, Magic, and Isiah in the '90s, three-peating twice, hitting countless iconic shots, and winning Finals MVP a record six times. His career average of 30.1 points per game and his career 27.9 PER rating both rank first in NBA history.
Honorable Mention: Kareem Abdul-Jabbar, Julius Erving
North Carolina - Chris Paul, PG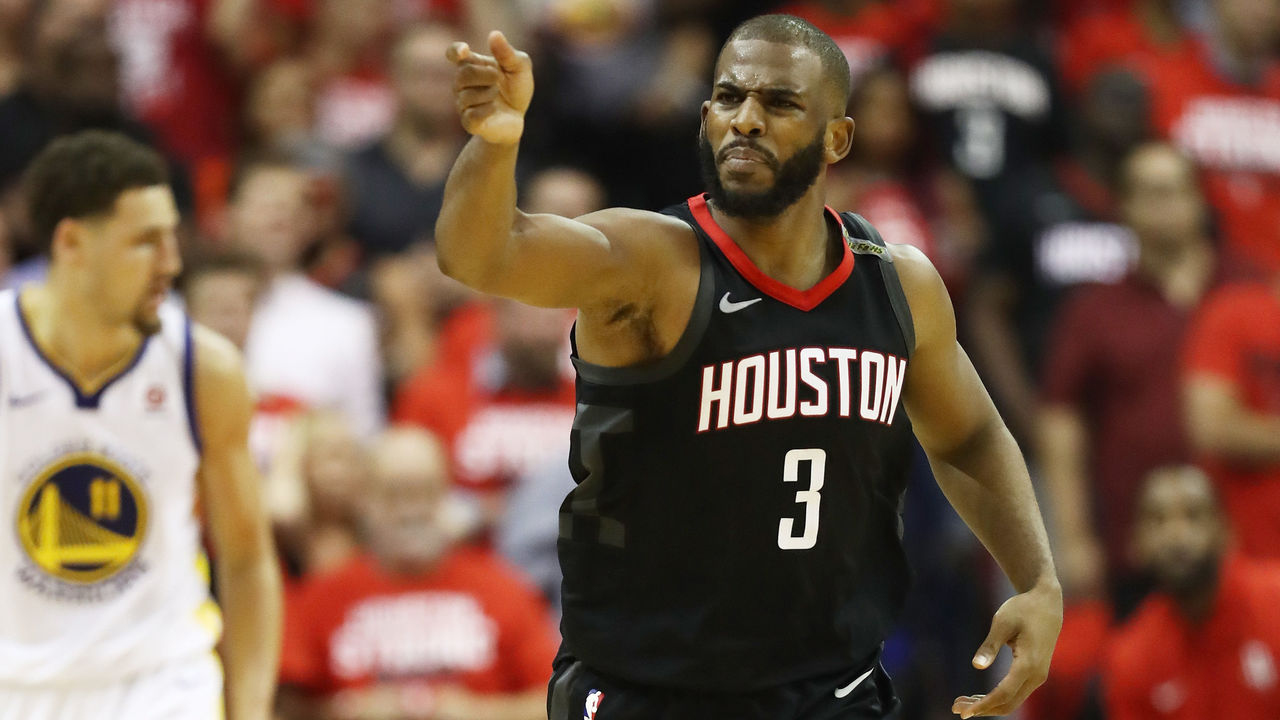 Nine-Time NBA All-Star ('08-'16)
NBA Rookie of the Year ('06)
7-Time First-Team All-Defense ('09, '12-'17)
8,708 Assists (9th All-Time)
122.9 Offensive Rating (1st All-Time)
While James Worthy has a 3-0 edge in terms of championships, Chris Paul gets the overall North Carolina edge due to his productivity, efficiency, and longevity. CP3 attended college at local Wake Forest for two seasons before being drafted by the New Orleans Hornets in '05. The prodigious, tenacious point guard promptly won Rookie of the Year honors and then led the Hornets to the best season in franchise history in 2008. However, by 2011 he wanted out and was traded to the Clippers, where he fueled the team's most fruitful extended run. Despite only making his first-ever conference finals this past season with the Rockets, Paul has consistently rated as one of the NBA's best two-way players, ranking tops all time in both offensive rating and win shares per 48 minutes.
Honorable Mention: James Worthy, David Thompson
North Dakota - Tyler Johnson, PG/SG
2nd-Team All-Mountain West Conference ('14)
2,349 Points
519 Assists
201 Steals
37.1% 3-Point Shooter
Unsurprisingly, there's a very short list of North Dakota-bred ballers in NBA history, and it's headlined by Grand Forks native Tyler Johnson. After four years at Fresno State, Johnson went undrafted and was signed by the Heat to a pair of ten-day contracts in 2015, where his explosive athleticism, sharpshooting, and defensive instincts earned him a deal through the end of '16. From there, Johnson signed a $50-million deal with Brooklyn that Miami matched, and he remains a valuable contributor for a Heat team that overachieved in each of the past two seasons.
Honorable Mention: Doug McDermott, Mark Landsberger
Ohio - LeBron James, SF
3-Time NBA Champion & Finals MVP ('12-'13, '16)
4-Time NBA MVP ('08-'09, '12-'13)
12-Time All-NBA First Team ('06, '08-'18)
27.7 Player Efficiency Rating (2nd All-Time)
124.9 Value Over Replacement Player (1st All-Time)
Ohio might very well go multiple centuries without producing another star like LeBron James, a once-in-a-lifetime athletic specimen and talent who also played professionally in his home state for 11 years across two different stints. After becoming the world's most famous high schooler at St. Vincent-St. Mary in his hometown of Akron, LeBron was drafted by the nearby Cavaliers and quickly justifying his hype as the best player since MJ. His first tenure in Cleveland ended with burned jerseys and no championships, but after winning two in Miami, James came home and upset the historically great Warriors in '16 for the first title in Cavs history. An all-around savant with no real flaws or injury history, he now enters his Lakers run on the shortest of G.O.A.T shortlists.
Honorable Mention: John Havlicek, Stephen Curry
Oklahoma - Blake Griffin, PF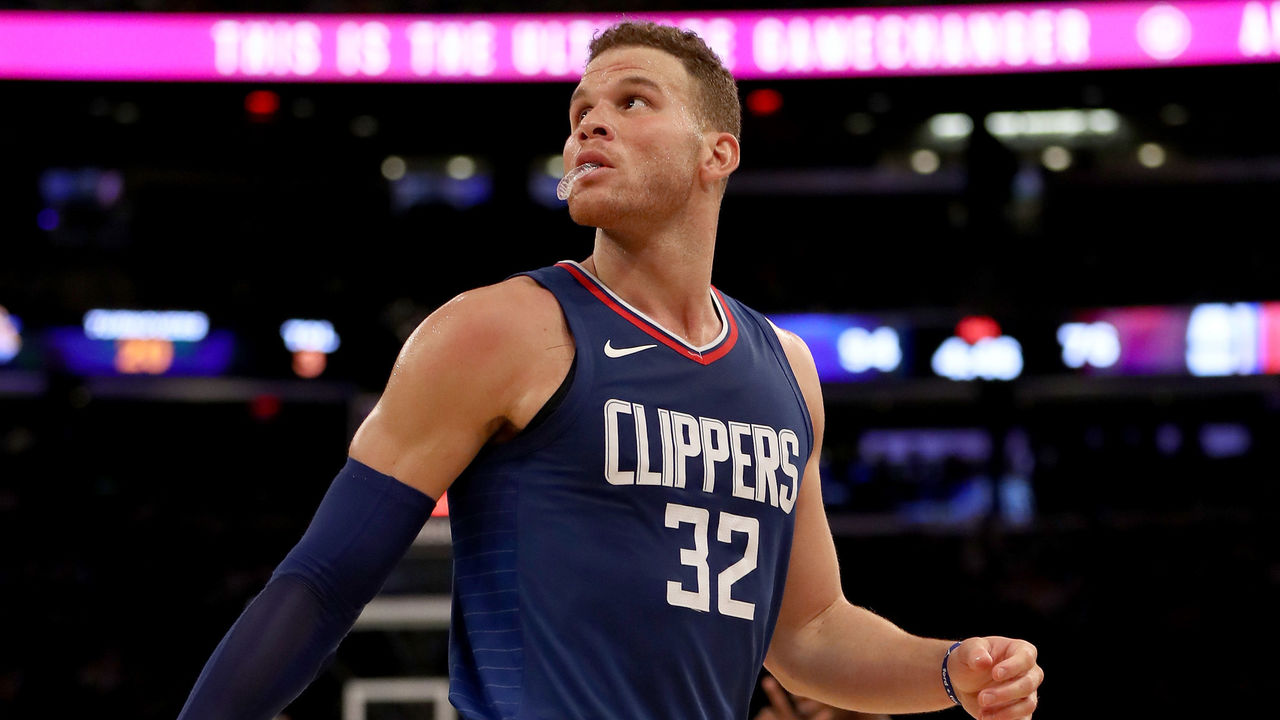 5-Time NBA All-Star ('11-'15)
NBA Rookie of the Year ('11)
NBA All-Star Weekend Slam Dunk Champion ('11)
21.5 Points Per Game (38th All-Time)
22.4 Player Efficiency Rating (29th All-Time)
Born and raised in Oklahoma City, Blake Griffin became a sensation in his two years at Oklahoma and was the first overall draft pick in 2009. Though he missed his entire first season with the Clippers due to injury, the power forward proved to be worth the wait in 2010-11, winning Rookie of the Year, making the first of five straight All-Star teams, and generally electrifying the league with his skillful post game, high-level playmaking, and electrifying dunks. However, injuries sapped Griffin's explosiveness and ended what could've been a Clippers dynasty alongside Chris Paul and DeAndre Jordan before a trade to Detroit last season. It's unclear if his All-Star days are behind him, but Griffin will still go down as one of the decade's most captivating athletes.
Honorable Mention: Mark Price, John Starks
Oregon - A.C. Green, PF
3-Time NBA Champion ('87, '88, '00)
NBA All-Star ('90)
NBA All-Defense Second Team ('89)
9,473 Rebounds (45th All-Time)
1,192 Consecutive Games Played (1st All-Time)
The NBA's all-time iron man was born in Portland and went to local Oregon State before being drafted in 1985 by the Lakers. Through seven seasons in Los Angeles (including titles in '87 and '88), three in Phoenix, three in Dallas, one more in L.A. (for a third title in 2000), and a final year in Miami, A.C. Green never missed a game - a streak of 1,192 contests that's unlikely to be matched in today's rest-focused, injury-racked NBA. A power forward who specialized in rebounding and defense, Green was the model of durability and reliability during his 16-year career, along with chastity, as he famously saved himself for marriage and eventually tied the knot following his retirement in 2002.
Honorable Mention: Danny Ainge, Damon Stoudamire
Pennsylvania - Wilt Chamberlain, C
2-Time NBA Champion ('67, '72)
Finals MVP ('72)
4-Time NBA MVP ('60, '66, '67, '68)
31,419 Points (5th All-Time)
23,924 Rebounds (1st All-Time)
"Wilt the Stilt" hailed from Philadelphia and played at the esteemed Overbrook High before three seasons at Kansas. Then, after a year with the Harlem Globetrotters, the absurdly athletic and gifted center joined his hometown Philadelphia Warriors in the NBA and became the first player to win MVP and Rookie of the Year in the same season. The Warriors moved to the Bay in '63, but a year later Wilt was traded back to Philly (the 76ers), where he won his first title in '67 after being flummoxed by Russell's Celtics for years. A trade to Los Angeles brought Chamberlain his second title in '72, and he retired a year later as the league's all-time leader in points and rebounds. Those marks have since been broken, but you'd need a whole Wikipedia page to track the records he's held.
Honorable Mention: Kobe Bryant, Earl Monroe
Rhode Island - Marvin Barnes, PF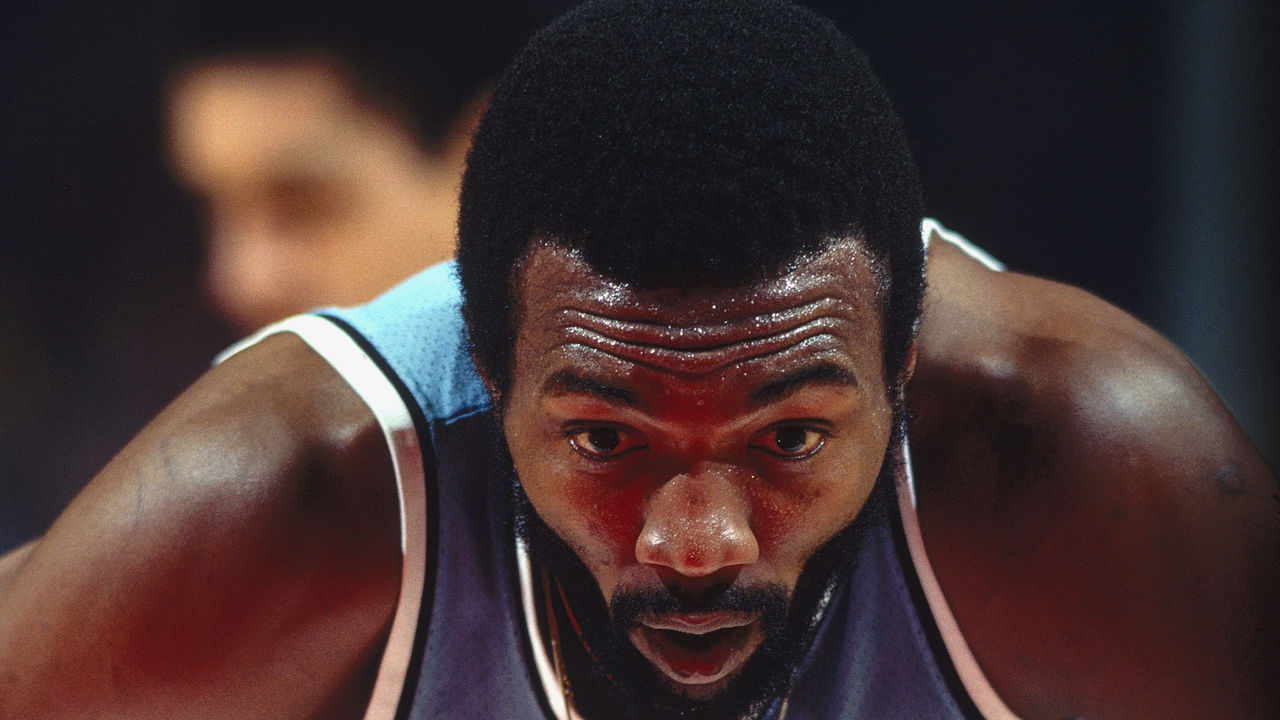 ABA Rookie of the Year ('75)
2-Time ABA All-Star ('75-'76)
1,569 NBA Points
946 NBA Rebounds
167 NBA Blocks
After growing up and going to school in Providence, Rhode Island, Marvin "Bad News" Barnes had a relatively unremarkable NBA career, playing just a handful of years with the Pistons, Braves, Celtics, and Clippers that were marked by drug use, crime and, other lousy behavior before he washed out in the early '80s as a cautionary tale. But for two years in between, he was an ABA sensation, achieving stardom in St. Louis, where he averaged 24 points and led the Spirits to a first-round upset of the reigning champion, Julius Erving-led New York Nets in 1975. Following his playing career, Barnes counseled troubled Providence youth on avoiding the mistakes he made.
Honorable Mention: Ernie DiGregorio, Joe Hassett
South Carolina - Kevin Garnett, PF
NBA Champion ('08)
NBA MVP ('04)
NBA Defensive Player of the Year ('08)
15-Time NBA All-Star ('97-'98, '00-'11, '13)
191.4 Win Shares (9th All-Time)
Although Kevin Garnett spent most of his young life in South Carolina, he didn't start playing basketball there until high school, eventually transferring to Chicago's Farragut Academy for his senior year. From there, the skilled, dangerously intense power forward jumped directly to the pros, playing 12 years for the Timberwolves and making the All-Star team in ten of those seasons. However, he only advanced past the first round of the playoffs once in Minnesota and was eventually traded to a veteran-stacked Boston team in '08, where he won his first and only NBA title. KG retired as the only player in NBA history with 25,000 points, 10,000 rebounds, 5,000 assists, 1,500 steals, and 1,500 blocks - a testament to his unprecedented versatility as a big man.
Honorable Mention: Alex English, Larry Nance
South Dakota - Mike Miller, SG/SF
2-Time NBA Champion ('12 & '13)
NBA Rookie of the Year ('01)
NBA Sixth Man of the Year ('06)
10,973 Points
1,590 Three-Pointers (22nd All-Time)
A sharpshooting, smart-passing forward, Miller won the 2001 Rookie of the Year award on the Magic before being traded to Memphis, where he enjoyed his best statistical seasons as part of a perennial playoff team. He bounced around a little from there before finding his greatest team success on the Big Three-era Miami Heat, winning two championships and making some big shots in both Finals series. Miller also established himself as one of the NBA's most beloved teammates, and formed a particularly close relationship with LeBron James.
Honorable Mention: Jon Sudvold, Med Park
Tennessee - Oscar Robertson, PG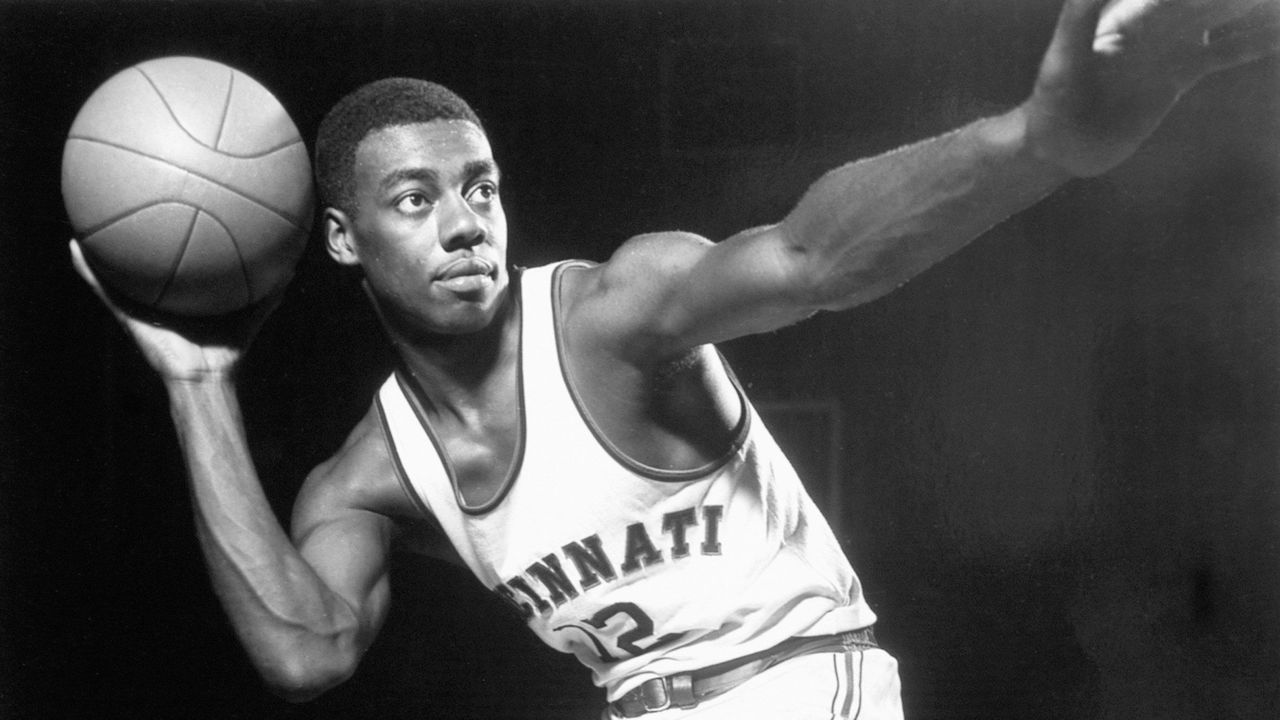 NBA Champion ('71)
NBA MVP ('64)
9-Time All-NBA First Team ('61-'69)
26,710 Points (12th All-Time)
9,887 Assists (6th All-Time)
The NBA's first do-everything point guard, Oscar Robertson was about as productive a player as the sport has ever seen. "The Big O" briefly became the NCAA's all-time leading scorer while at Cincinnati, scored 30 points per game as an NBA rookie with the nearby Royals, and then averaged an unprecedented triple-double in his second season. However, despite being an All-Star during all ten years in Cincy, playoff success was minimal, and Robinson was criticized as a difficult teammate. But a 1970 trade to Milwaukee paired him with a young Lew Alcindor, and he won the title the next spring. He retired in '74 as the all-time NBA leader in triple-doubles with 181, a record not even Russell Westbrook has yet to approach.
Honorable Mention: Bailey Howell, Penny Hardaway
Texas - Chris Bosh, PF
2-Time NBA Champion ('12 & '13)
11-Time All-Star ('06-'16)
17,189 Points (89th All-Time)
7,592 Rebounds (78th All-Time)
20.6 Player Efficiency Rating (58th All-Time)
A Dallas product who was named "Texas Mr. Basketball" as a high schooler, Chris Bosh stayed south in college at Georgia Tech before going north to Toronto as a pro. The power forward played seven seasons as a Raptor, where he made the All-Star Game five times and the playoffs twice before leaving the undermanned squad in 2010 to join LeBron James and Dwyane Wade in Miami. Formerly an offensive-minded post player, Bosh was forced to diversify and expand his game outward on the Heat, inadvertently establishing the template for the modern NBA big man in the process. He played an enormous part on Miami's four straight Finals teams - coach Eric Spoelstra even called Bosh the team's "most important player" at one point - before his Hall of Fame career was cut short due to blood-clot issues in 2016.
Honorable Mention: Grant Hill, Bill Sharman
Utah - Tom Chambers, PF
4-Time NBA All-Star ('87, '89-'91)
NBA All-Star Game MVP ('87)
2-Time All-NBA Second Team ('89-'90)
20,049 Points (43rd All-Time)
6,703 Rebounds
Born in Ogden, Utah, Tom Chambers hit a growth spurt as a high schooler in Colorado and was recruited back to Utah where he played four years as a Ute. The crafty, explosive power forward became a productive scorer early in his career with the San Diego Clippers and Seattle Supersonics - being named All-Star Game MVP as a first-time participant in '87 - but really hit his stride at the turn of the '90s in Phoenix, twice averaging over 25 a game and making the Suns a perennial playoff threat. His minutes and productivity dropped as the decade went on, but Chambers still amassed over 20,000 career points and is one of the few players to have reached that mark who's not in the Hall of Fame.
Honorable Mention: Byron Scott, John Collins
Virginia - Moses Malone, C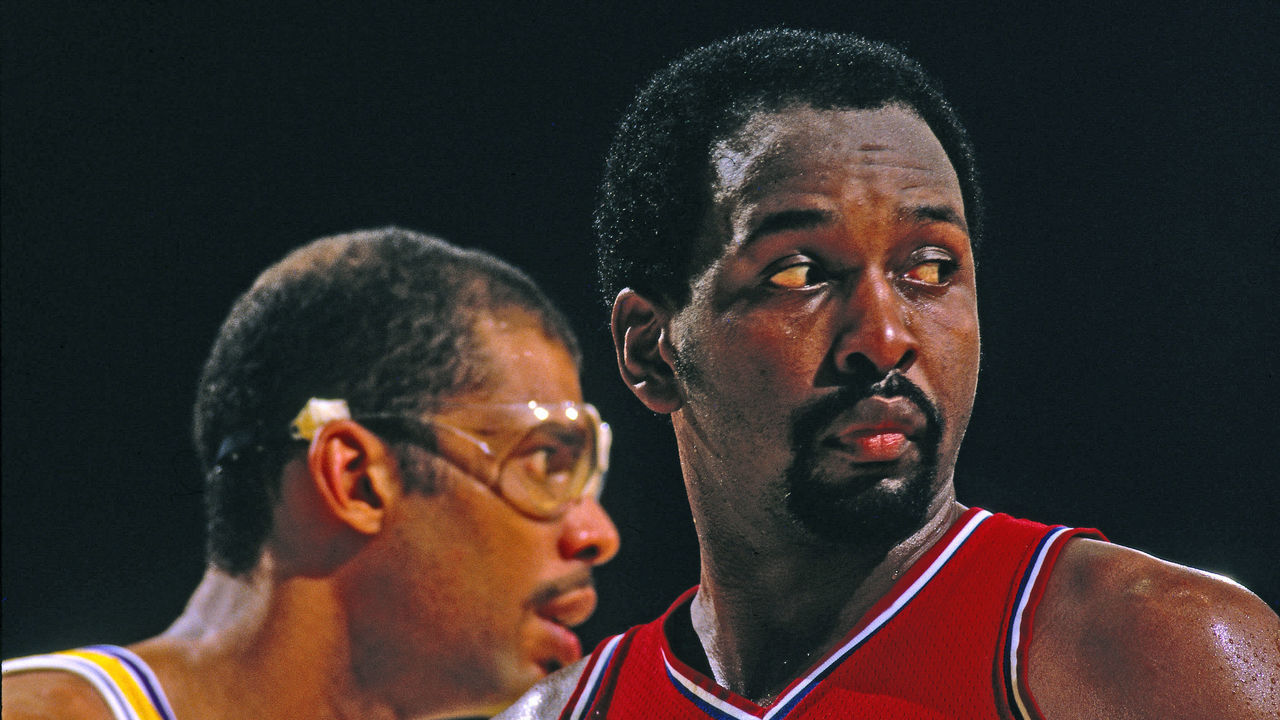 NBA Champion & Finals MVP ('83)
3-Time NBA MVP ('79, '82 & '83)
12-Time NBA All-Star ('78-'89)
27,409 Points (9th All-Time)
16,212 Rebounds (5th All-Time)
A brilliant producer and a consistent winner who's not mentioned enough among the all-time greats, Moses Malone was a high school champion in Virginia before bypassing college to play for the Utah Stars of the ABA. The physically imposing big eventually landed on the Rockets following his former league's dispersal. In Houston, he became a two-time NBA MVP and led the sub-.500 Rockets to a surprise appearance in the '81 Finals, but was later deemed too expensive and was traded to Philly. There, he won both regular-season and Finals MVP for the '83 Sixers, who are considered by many to be among the greatest teams in history. Overall, Malone played more than 20 years in the pros, ranking top ten all time in points and rebounds while remaining the only player to win MVP in both conferences.
Honorable Mention: Allen Iverson, Alonzo Mourning
Washington - John Stockton, PG
10-Time NBA All-Star ('89-'97, '00)
NBA All-Star Game MVP ('93)
15,806 Assists (1st All-Time)
3,265 Steals (1st All-Time)
207.7 Win Shares (6th All-Time)
A Gonzaga alum for both high school and college, John Stockton didn't have to move too far away upon being selected by the Utah Jazz in the legendary '84 draft. From 1987-2003, Stockton was the Jazz's starting point, and only twice did he fail to play every game on the schedule. His longevity, combined with his reliability as a clinical pick-and-roll point guard, resulted in him putting up some of the most eye-popping counting stats in NBA history. His assist and steal totals are both first all time by a wide enough margin that they might never be matched. Along with similarly eternal power forward Karl Malone, Stockton made the Jazz a perennial contender, reaching the playoffs in each of his 19 years, but never winning a championship.
Honorable Mention: Jason Terry, Jamal Crawford
West Virginia - Jerry West, PG
NBA Champion ('72)
NBA Finals MVP ('69)
10-Time All-NBA 1st-Team ('62-'67, '70-'73)
27.0 Points Per Game (6th All-Time)
162.6 Win Shares (20th All-Time)
The man known as "Mr. Clutch" and "The Logo" started in Chelyan, W.Va., as a shy, weak teen. But after blossoming as a high schooler, he was recruited by nearby WVU and put up absurd numbers that led to the Lakers selecting him with the No. 2 pick in 1960. West played his entire 14-year career as a Laker, making the All-Star team each year and leading L.A. to The Finals nine times. He only won the title once - often losing to Bill Russell's Celtics - but still made enough huge plays to earn his clutch moniker, and even secured the first-ever Finals MVP Award in 1969 in a losing effort. Following his playing career, West proved similarly brilliant as an exec, helping both the Lakers and Warriors build 21st-century dynasties.
Honorable Mention: Hal Greer, Deron Williams
Wisconsin - Terry Porter, PG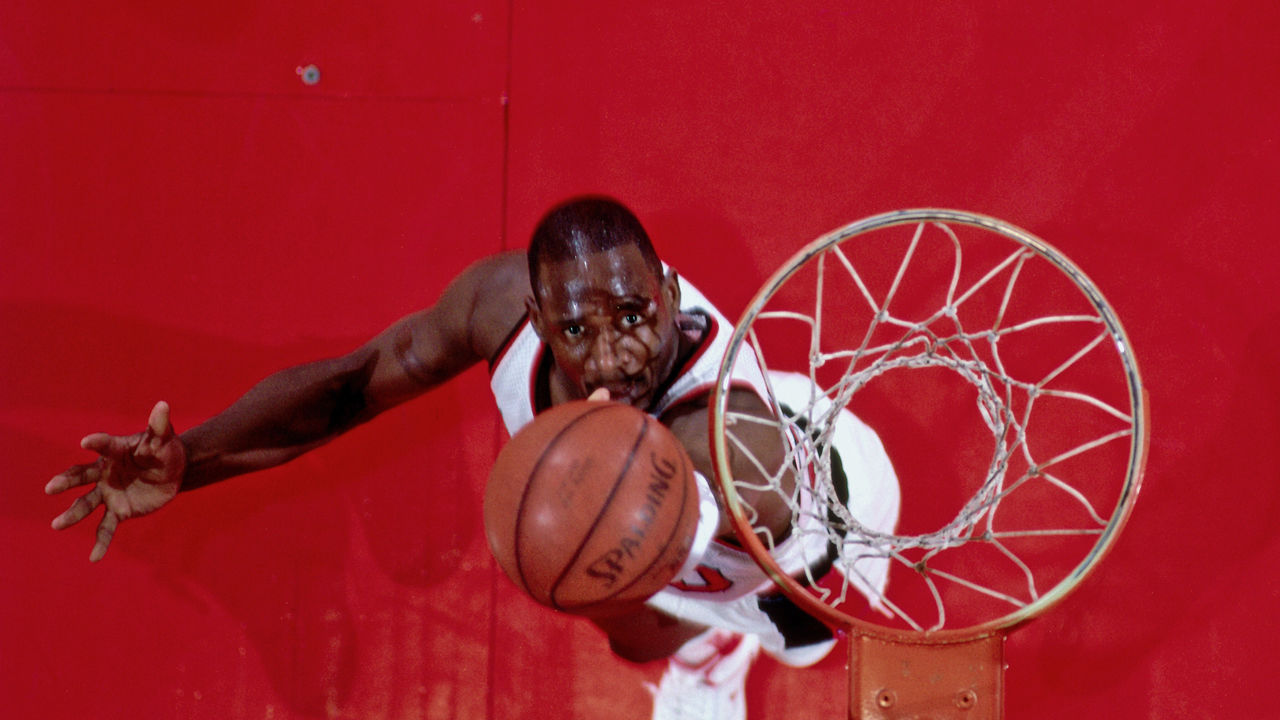 2-Time NBA All-Star ('91, '93)
15,586 Points
7,160 Assists (15th All-Time)
1,583 Steals (33rd All-Time)
110.4 Win Shares (56th All-Time)
Born and raised in Milwaukee, Terry Porter played Division III college ball at nearby Wisconsin-Stevens Point and attracted enough attention to get taken by the Trail Blazers in the first round of the '85 draft. The heady Porter played in Portland for a decade - spending most of that time as the starting point guard and making two All-Star Games - while the team turned into one of the West's finest squads and made The Finals in 1990 and '92. Porter eventually lost his starting gig to Rod Strickland and moved on to Minnesota and then San Antonio. He finished his career with playoff appearances in 16 of 17 seasons, but without a championship.
Honorable Mention: Fred Brown, Latrell Sprewell
Wyoming - James Johnson, SF/PF
2-Time 3rd-Team All-ACC ('08, '09)
4,357 Points
1,990 Rebounds
1,146 Assists
511 Blocks
The slim pickings of the Wyoming NBA landscape mean James Johnson is the second current Heat reclamation project to appear on this list. Johnson spent his youth in Cheyenne, Wyo., before being recruited to Wake Forest, where he played three years. Selected by Chicago in the first round of the draft, Johnson spent the first stretch of his NBA career as a tantalizing-but-frustrating prospect for the Bulls, Raptors, Kings, Grizzlies, and then the Raps again. He's finally found consistency in Miami, as he put up career-best numbers in the last two regular seasons and led the Heat in shooting and minutes during their 2018 first-round series against the 76ers.
Honorable Mention: Vern Gardner, Floyd Volker
Made in America:
NFL | MLB | NHL | Golf | NBA
(Photos courtesy: Getty Images)
Comments
✕
Made in America: The greatest NBA players by state
  Got something to say? Leave a comment below!