There's a phrase Miami Heat players often use to describe their workout habits: no fake gym rats.
The culture of the organization demands that players be in great shape so they can outwork opponents over the course of an 82-game season. It means putting in extra time whether you had a good game or a bad game the night before - but it's less about how much work you put in, and more about the type of work you put in.
Wayne Ellington joined the Heat in the summer of 2016, and remembers the first thing head coach Erik Spoelstra told him: You have to commit to your craft. This required Ellington to change his diet, cutting down on portion sizes and getting rid of sweets to meet the organization's standards.
"It's expected of you here," Ellington told theScore. "If you want to be able to get on the floor and compete, you have to be in tip-top shape."
Ellington also focused on honing his skills as a 3-point shooter. He spent time studying Ray Allen, Reggie Miller, and Richard Hamilton, to see how they were moving off the ball and using screens to find open spots on the floor.
"There's an art to it," Ellington said. "Once you study it, you see it, and you appreciate it."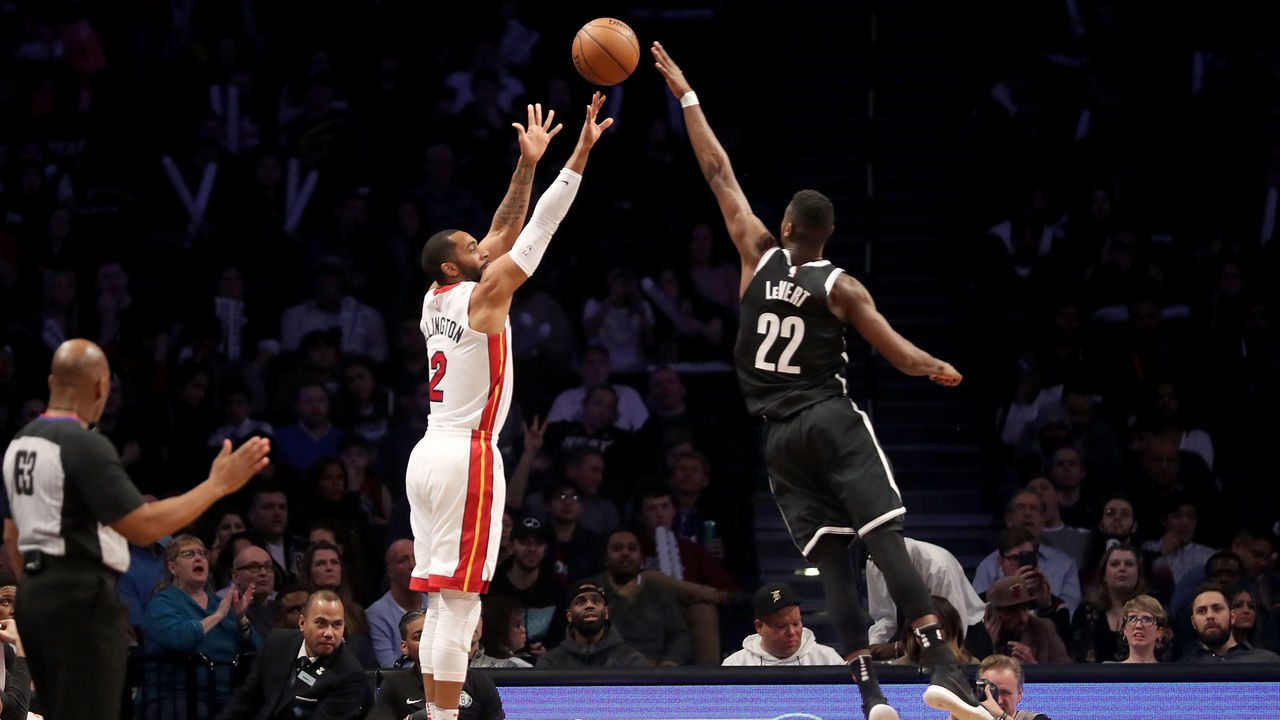 The 30-year-old guard put up 1,000 shots a day during the offseason, and developed a routine that went beyond standstill jumpers. Ellington would run around the court - making cuts, moving away from imaginary defenders, and mimicking in-game situations to get to spots on the floor where he would find his shot.
James Johnson, who shoots with Ellington after every practice, has witnessed this routine.
"It's inspirational," Johnson said. "You see the carryover from what he does in practice to the game."
In other words, Ellington is no fake gym rat. In fact, his obsessive dedication has made him one of the top 3-point specialists in the league this season - and earned him a trip to Los Angeles, where he'll compete in his first NBA Three-Point Contest at All-Star weekend.
Per NBA.com, Ellington's 5.6 3-pointers made per 100 possessions rank fifth in the league. He's making 46.3 percent of his 3-point attempts from the right corner, the third-highest percentage in the league behind only Trevor Ariza and Joe Ingles. Ellington has taken heed of another message he received from Spoelstra: Let it fly.
Among players who are averaging more than 20 minutes per game this season, Ellington leads the NBA in percentage of total field goals from beyond the arc, and 79.5 percent of his field-goal attempts have come from 3-point range. Ellington is attempting 7.6 threes per game, which ranks sixth in the league.
Ellington's conditioning has also given him an advantage over opposing defenders.
"They'll be aggressive at the start of the game," Ellington said. "They're locked in to me and take some things away. Then in the second half, you see the same guys slowing down, they start to forget about things and they disengage, they become fatigued. It's fun to get out there and put your conditioning to the test and see some of the other guys not hold up so well."
Two seasons ago, it would have been hard to imagine Ellington being in this position - or in the league at all. He was heading into free agency after a season with the Brooklyn Nets in which he started 41 games, averaged 7.7 points, and shot 35.8 percent from three.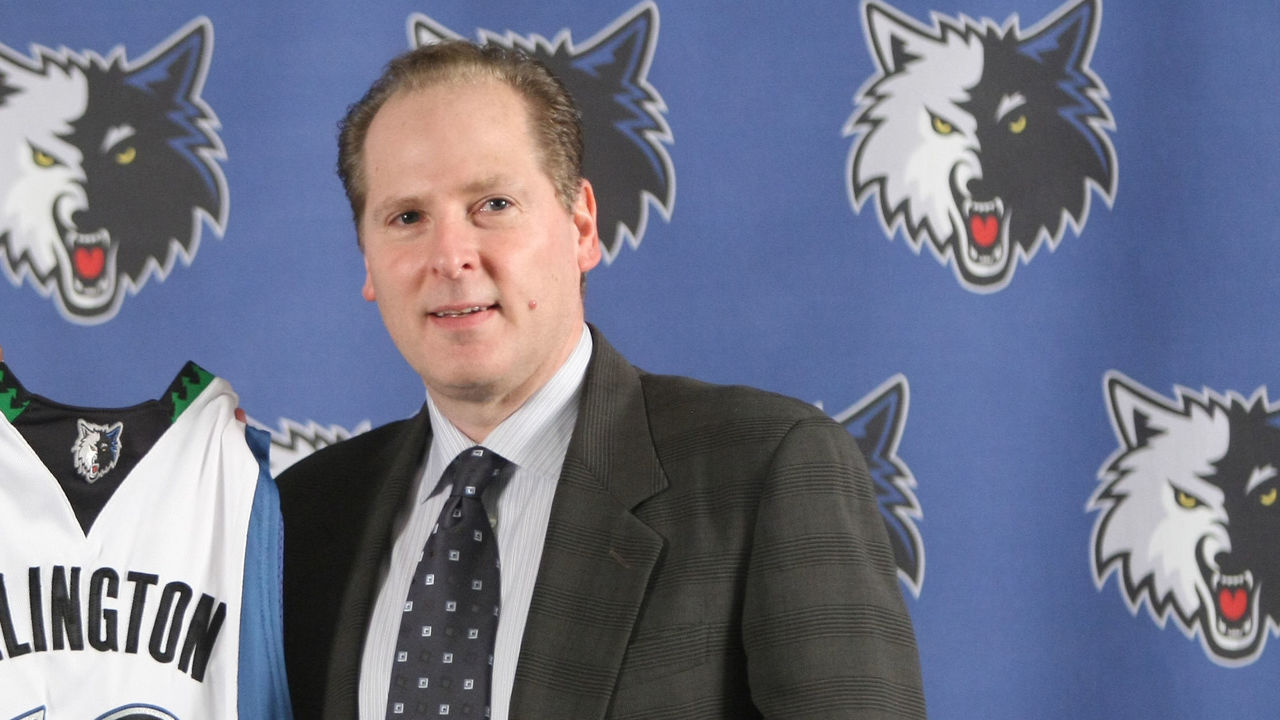 After winning a national championship at North Carolina, and being named Most Outstanding Player in the Final Four in 2009, Ellington was drafted 28th overall by the Minnesota Timberwolves, and spent his first three seasons with the team.
The Timberwolves won a combined 58 games during that stretch. Ellington struggled to find a consistent role, while players like Jonny Flynn, Darko Milicic, Sebastian Telfair, Anthony Randolph, and Luke Ridnour got more minutes.
Ellington was then traded to Memphis, where he played 40 games before being dealt to Cleveland. The following year, he signed with Dallas and appeared in 45 games before he was traded to the Knicks, who dealt him to Sacramento in the same offseason.
The Kings waived Ellington before he played a game for them, and he joined the Lakers for a season before landing in Brooklyn for a year. In total, Ellington played for six teams and was part of eight organizations in his seven seasons before signing with Miami.
"It was tough," Ellington said. "It was like taking a blow to the chin. But sometimes you have to eat those. It's hard. It can take a lot out of you. It can make you look at the game a little differently." Ellington never complained. Former teammates and coaches praised him for being a professional, even as he waited for an opportunity to prove himself.
While Ellington bounced around the league, he also dealt with personal loss. His father, Wayne Ellington Sr., was shot and killed in a parking lot in Philadelphia in 2014. He found out after a Lakers win at Staples Center. In 2016, Ellington penned a Players' Tribune essay titled "Pops" that recounted his favorite memories with his father, including the night he was drafted.
Ellington started an initiative he called "The Power of W.E.," and has been involved in efforts to reduce gun violence in different cities. In 2016, Ellington co-hosted the first ever Philadelphia Peace Games, where members of rival gangs came together to play in a charity basketball game. He received the Pro Basketball Writers Association's J. Walter Kennedy Citizenship Award for his community work in 2016.
"I don't want another family to have to go through that," Ellington said. "I want to be able to do everything I can to raise awareness, to help that next family. I'm an NBA player and I have a voice. I want to use that voice to be able to help and contribute."
On the court, Ellington has finally found a home in Miami. Earlier this season, Spoelstra compared him to Allen, arguably the greatest 3-point shooter in NBA history.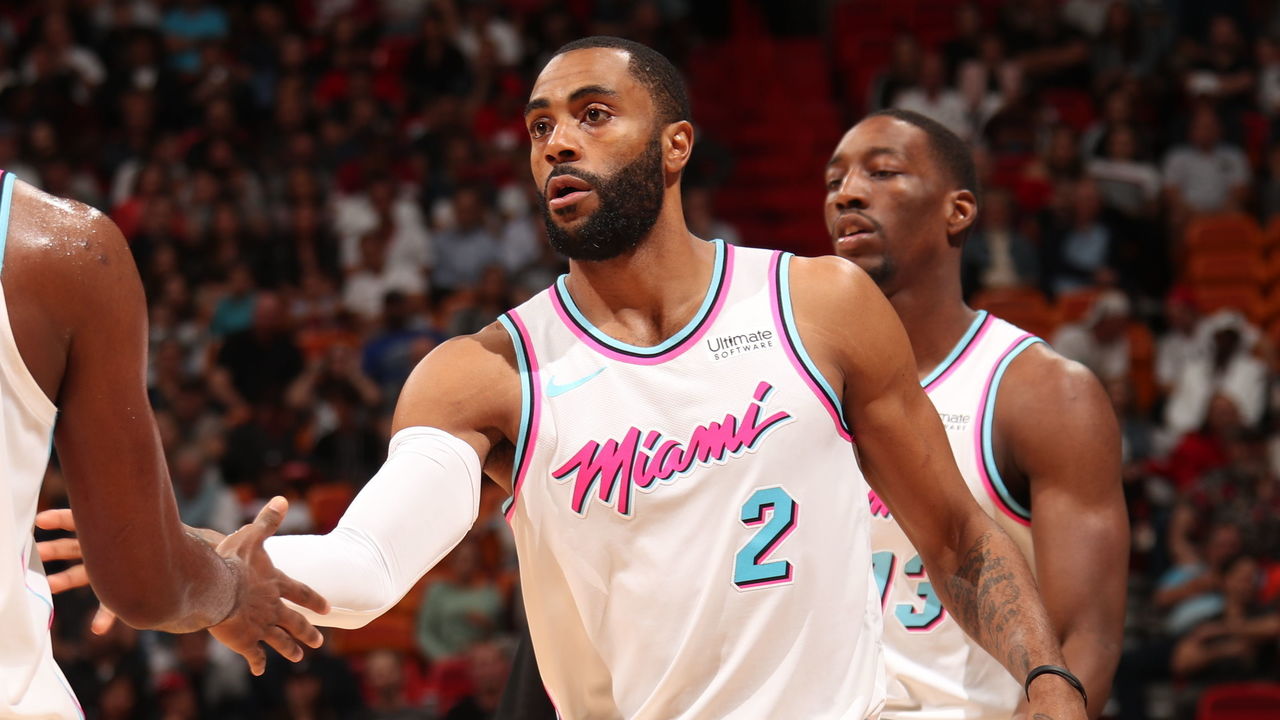 "It was one of the highest compliments I've ever gotten," Ellington said.
From the outside looking in, the Heat organization demands a lot from its players. But for Ellington, it's a blessing.
"This team is the perfect match for the type of player I am and the type of player I want to become," he said.
Now, Ellington has his sights on greater goals, both individually and with the team. To help him practice for the Three-Point Contest, the Heat have prepared racks mimicking the actual event's setup in order for Ellington to get into a rhythm.
"I'm going out there to win that thing," Ellington said.
Beyond that, Ellington is looking to return to the playoffs, where he's only been once - appearing in two games and playing 14 total postseason minutes with the Mavericks in 2014. Last year, the Heat finished 30-11 in the second half but were eliminated from the playoffs on the final night of the season.
"It hurt," Ellington said. "We put so much effort into turning (the season) around. It motivated me all summer." After Tuesday's loss to the Raptors, the Heat are holding onto the final playoff spot in the East.
From winning a championship in college, to becoming a journeyman in the league, to finally finding his niche, Ellington admits a lot has changed about him, both personally and on the court, since draft night. But one thing hasn't, and it's helping to finally establish him as a player that's being appreciated.
"I still have the same drive," he said.
Near the end of shootaround in Toronto on Tuesday, with many Heat players already done their routines and changing to get out of the gym, Ellington was still at one end of the practice court, catching passes from a team staffer as he counted 12 consecutive made 3-pointers from the right corner. Just when he appeared to be finished, he asked for the ball again.
And again.
And again.
And he kept shooting for another five minutes.
No fake gym rats.
The commitment to his craft continues.
Alex Wong is an NBA freelance writer whose work has appeared in GQ, The New Yorker, Sports on Earth, and Complex, among other publications.
(Photos courtesy: Getty Images)