Alex Wong is an NBA freelance writer whose work has appeared in GQ, The New Yorker, Sports on Earth, and Complex, among other publications.
With an average roster age of 24, the Chicago Bulls have one of the NBA's youngest teams.
In a rebuilding year, youth on the roster means the Bulls might just finish with the league's worst record. It also means, with no player on the team over 30, there are only a handful of Bulls who have any recollection of watching Michael Jordan win six championships with the franchise in the 1990's.
Born in 1989, Justin Holiday is one of the oldest players on the Bulls. Holiday's parents, Shawn and Toya, were both basketball players in college. His two younger brothers, Jrue and Aaron, play for the New Orleans Pelicans and UCLA Bruins, respectively. His younger sister, Lauren, played for UCLA.
Growing up in a household where basketball was a priority, Holiday remembers watching with his family as Jordan went for a second three-peat.
(Photo courtesy: Getty Images)
"I remember greatness," Holiday said. "Michael Jordan is probably the greatest player to play the game. He also had a great team around him."
The Bulls won three consecutive titles from 1991-1993, before Jordan retired to pursue a baseball career. He returned near the end of the 1995-96 season, and won three more championships with the Bulls from 1996-1998. Outside of Holiday, not many Bulls remember those title runs. A main reason: many of them weren't even born yet.
Of the 12 Bulls who played in Thursday's opening-night loss to Toronto, four - Jerian Grant, Denzel Valentine, Cristiano Felicio, and David Nwaba - were born during Jordan's first three-peat. Two others - rookies Lauri Markkanen and Antonio Blakeney - were born while Jordan was completing his second three-peat.
Paul Zipser, born in 1994, grew up in Heidelberg, Germany, and didn't start playing basketball until the age of 11. By the time Zipser started falling in love with the game, Jordan had already retired for the third and final time, in 2003 as a Washington Wizard.
Zipser recalls watching Kobe Bryant and Allen Iverson instead, but he's well aware of the cachet that comes with playing for the same franchise with which Jordan won six championships.
(Photo courtesy: Action Images)
"It's an honor," Zipser said. "Everyone in the world knows his name."
It's difficult to escape Jordan's presence, even if you didn't grow up watching him. Jordan is a cultural force and one of the planet's most recognizable athletes. A 2014 Sports Business Journal poll showed that Jordan was America's favorite athlete for the third straight year - a decade after his final retirement.
His reach extends globally. In China, Jordan's Bulls jersey was the third highest selling jersey last season, behind only Kobe's Lakers jersey and Steph Curry's Golden State Warriors jersey.
As a franchise, the Bulls continue to reap the benefits of Jordan's legacy as well. Based on sales from the 2016-17 season, the Bulls ranked third in team merchandise sales, behind only the Warriors and Cavaliers - the two teams that have played in the last three NBA Finals - and ahead of the Lakers and Knicks, two of the most storied franchises in league history.
Off the court, Jordan continues to leave his impact on the current generation of NBA players in another way: through his signature sneaker brand. Players who have worn player-exclusive editions of his latest shoe - the Jordan 32 - include Russell Westbrook, Mike Conley, and Jimmy Butler.
At age 29, Quincy Pondexter is the oldest Bulls player, and he, too, holds Jordan sneakers in very high regard.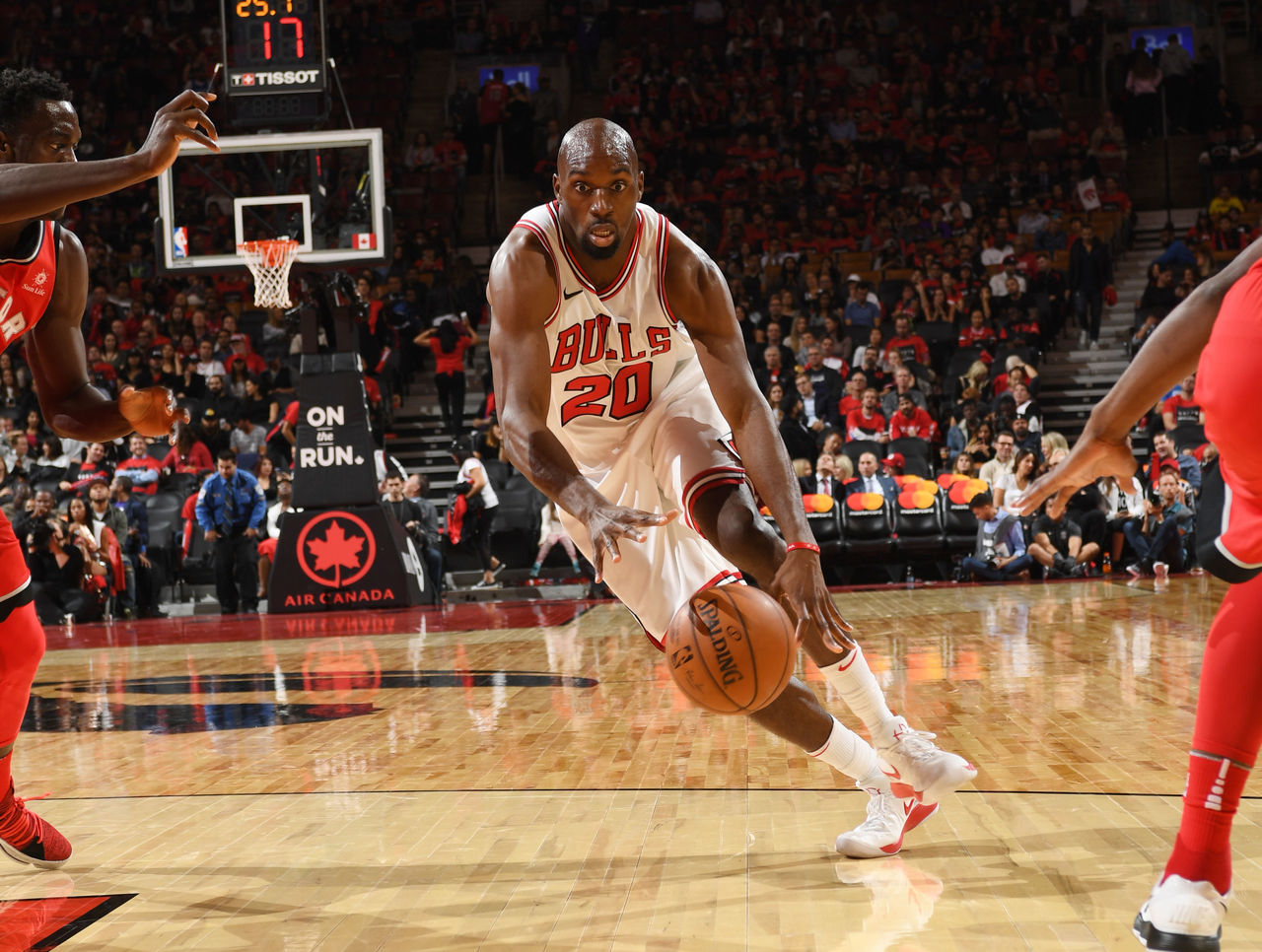 (Photo courtesy: Getty Images)
"I couldn't afford Jordans as a kid," Pondexter said. "I had one pair in high school. Once I was able to make the NBA, I was able to afford them. If you had a pair of Jordans as a kid, you were the man. I still think that's true today. It's a symbol of greatness."
Pondexter also remembers being a kid and crowding around the television in his living room with the rest of his family to watch Jordan push off Utah's Bryon Russell at the end of Game 6 of the 1998 Finals to hit a game-winning jumper and win his sixth and final title ("It was a basketball play," Pondexter said when asked whether Jordan had committed an offensive foul on the play).
Randy Brown, a backup guard on the 1998 Bulls, is now an assistant coach on the team. In his first season with the Bulls, Pondexter has already approached Brown to reminisce about the glory days.
"I idolized those guys growing up," Pondexter said. "They were rock stars."
After shootaround in Toronto, Pondexter took a seat courtside wearing a pair of Air Jordan XI Space Jams, a shoe popularized in the 1996 movie featuring Jordan and Bugs Bunny.
Seated next to him was Robin Lopez, who is also 29. Lopez remembers watching Jordan and the Bulls as a kid, but has even fonder memories of falling in love with "Space Jam" as a third grader.
"I'm a huge 'Space Jam' fan," Lopez said. "I don't think 'Space Jam' is a good movie. But as a kid, and being a huge fan of animation, you combine basketball, Michael Jordan, and the Looney Tunes? That was unbelievable."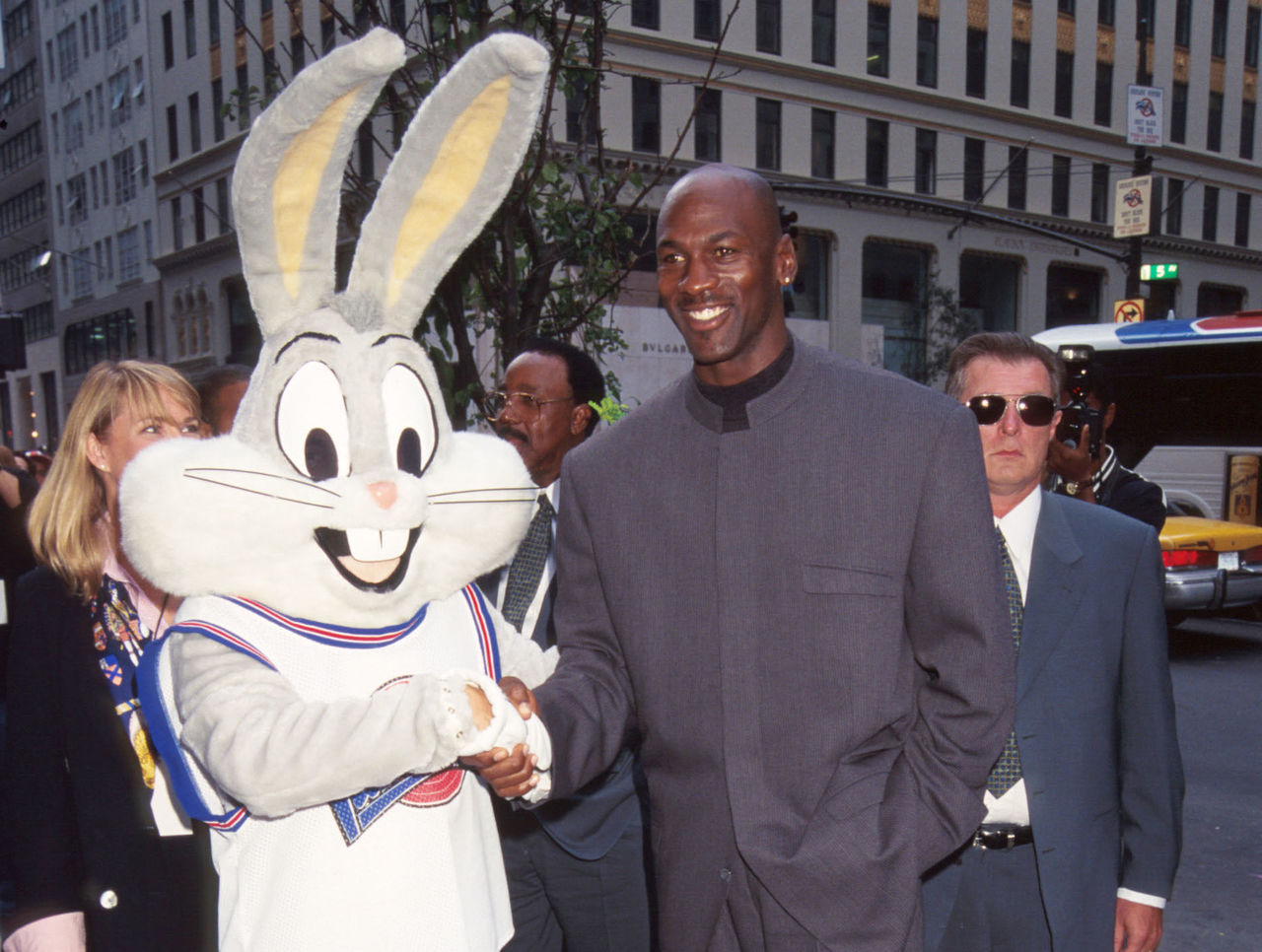 (Photo courtesy: Getty Images)
Lopez believes "Space Jam" should've been a seven-minute short.
"Based on everything we know from Looney Tunes and Merry Melodies, if Bugs Bunny came upon aliens, he would have just needed seven minutes to defeat them," Lopez said, as he debated with Pondexter for several minutes about the plot of the film.
Although many Bulls didn't grow up watching Jordan, they're reminded of his excellence regularly. A Jordan statue is prominently displayed outside the United Center in Chicago. Banners hang inside the arena and at the team's practice facility.
"It's a great reminder every day of where we want to be," Holiday said.
Given the prominence of his sneakers, his cultural impact, and the neverending debate of who the greatest NBA player of all time is, the Jordan-era Bulls won't be forgotten anytime soon. We will, however, eventually reach a point when no current NBA player will have any recollection of watching Jordan play.
Pondexter has some advice for his younger teammates and everyone around the league who already belong in that category.
"YouTube is available everywhere," he said.