Isaiah Thomas was nothing short of loyal to the Boston Celtics, and they betrayed him.
The All-Star point guard, who was dealt to the Cleveland Cavaliers in the Kyrie Irving blockbuster, shared a photo Wednesday of a message from his new team's famous whiteboard: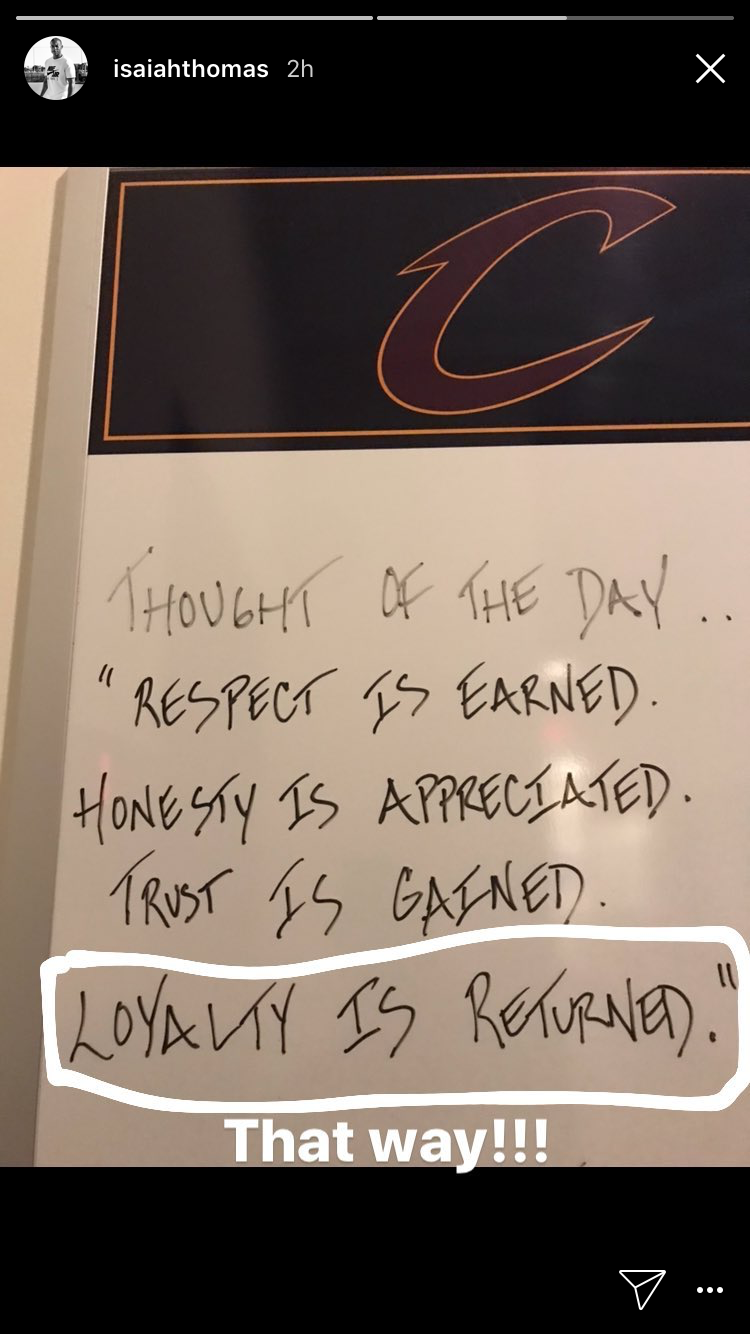 Thomas previously admitted "it hurt a lot" when he found out he was leaving Boston, because he fell in love with the city. In his own words:
"(I was) traded - just like that, without any warning - by the franchise that I scratched and clawed for, and bled for, and put my everything on the line for."
The 28-year-old broke out in two-plus seasons with the C's, averaging a career-high 28.9 points (third in the NBA), 5.9 assists, and 2.7 rebounds last season.
He led the team to the Eastern Conference finals, played through multiple injuries, and recruited players to Boston (including Al Horford and Gordon Hayward). Perhaps the most lasting memory of Thomas in green will be of him suiting up in the playoffs just one day after his sister Chyna was killed in a car crash.
The diminutive floor general has proven to be immensely loyal, and hopes that'll be reciprocated. He's set to become a free agent after this season.