4 teams poised to end playoff droughts in 2018
Mitchell Leff / Getty Images Sport / Getty
This NBA offseason was one for the history books, with an unprecedented amount of player movement as teams went all out in their bids to win (or lose).
A handful of them have taken steps - through the draft, trades, free agency, and internal development - to improve enough to make the jump from pretenders to contenders.
With the 2017-18 upon us, here's a look at some of the clubs that have positioned themselves to end their postseason droughts:
Minnesota Timberwolves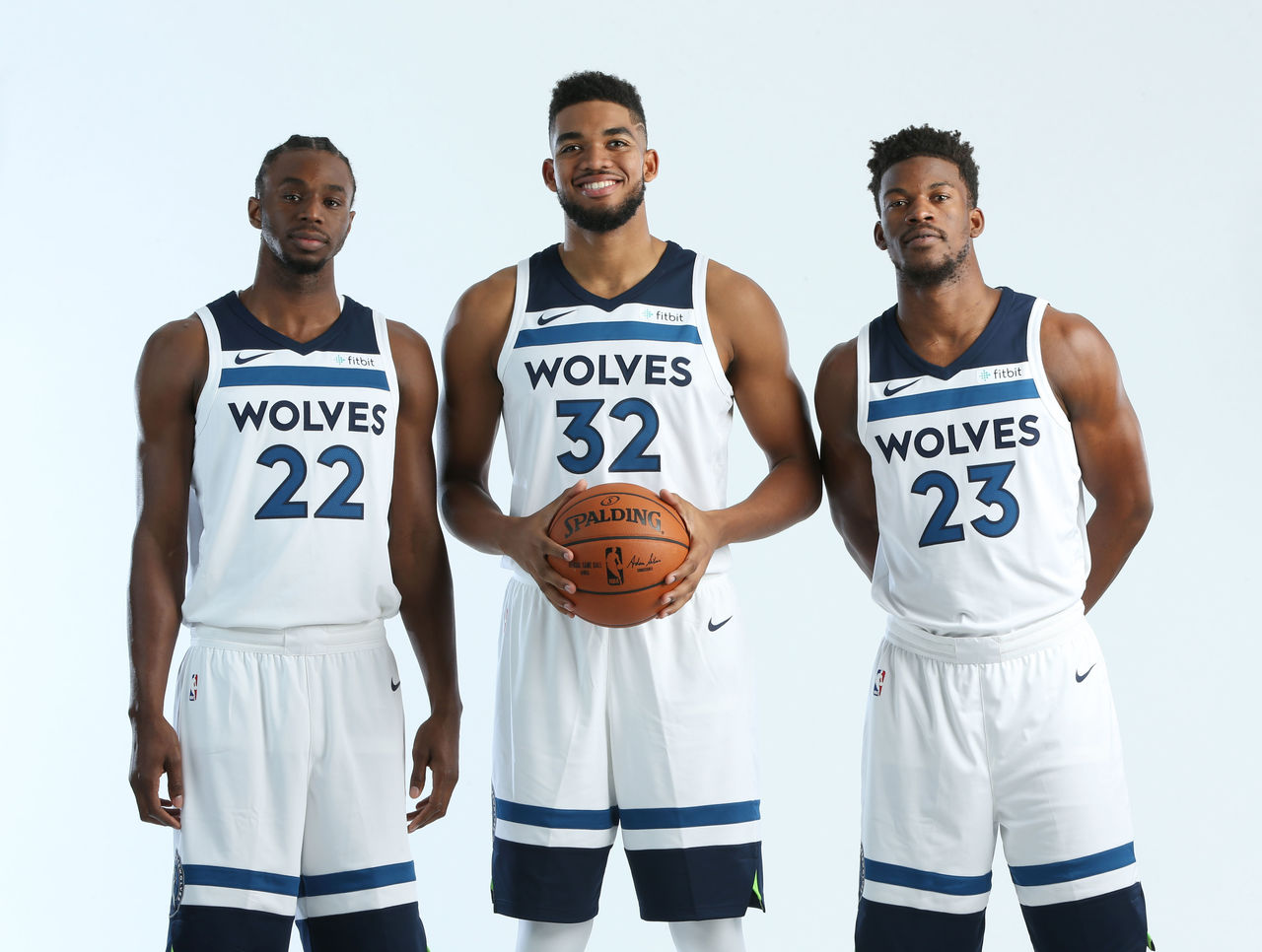 At last, the Timberwolves are primed to return to the playoffs following a 13-year drought. They've suddenly become a booming and credible franchise - as evidenced by reportedly making the cut for Kyrie Irving's wish list - which is more than could be said about them throughout the last dozen years of futility.
They've been on the rise over the past few seasons, boasting budding stars Karl-Anthony Towns and Andrew Wiggins, but they're young and understandably inconsistent. The Baby Wolves struggled to close out contests last season and were hapless defensively, ranking 27th despite one of the best coaches at that end in Tom Thibodeau.
The tide appears to be turning after the team made major upgrades this summer, most notably in trading for All-NBA swingman Jimmy Butler, who brings it at both ends of the court and was the NBA's third clutchest player in 2016-17. Minny also brought in veterans Jamal Crawford, Jeff Teague, and Taj Gibson, whose leadership and poise can't hurt in late-game scenarios.
After finishing dead last in threes attempted and 20th in accuracy last year, the T-Wolves still lack shooting, though Butler, Teague, and Crawford should help. Thibs' men will likely continue to make up ground on that front by crashing the glass to pick up second-chance points and earn trips to the free-throw line. They're a talented, gritty team that should be better defensively and appear poised to end the league's longest postseason drought.
It's about damn time.
Philadelphia 76ers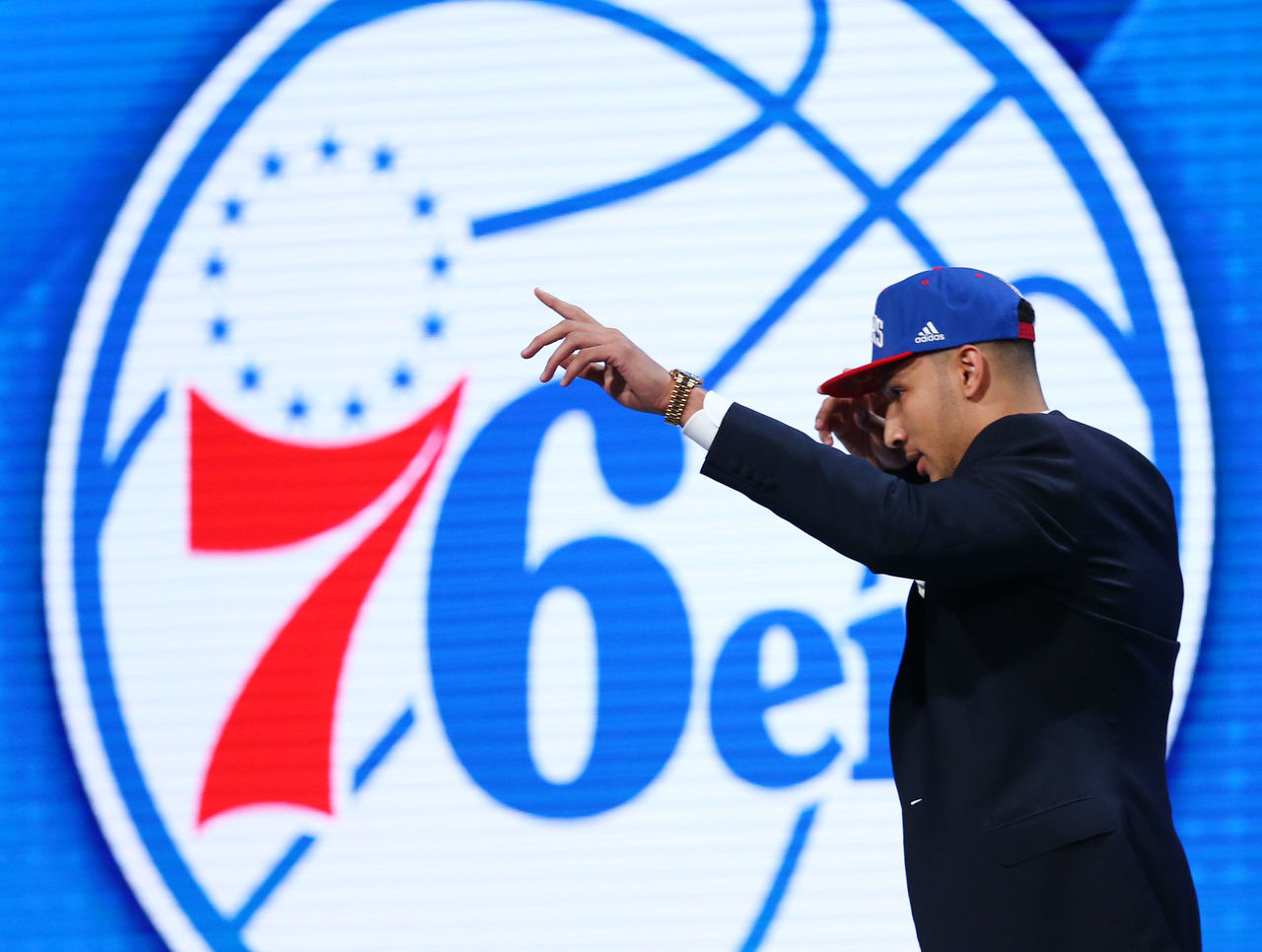 It's time for The Process to begin bearing fruit.
As ex-general manager Sam Hinkie intended, years of deliberate failure has resulted in the 76ers stockpiling a wealth of talent. Philly now boasts a promising young core of Joel Embiid and the two most recent first overall picks in Ben Simmons and Markelle Fultz.
The three have the makings of a fearsome Big Three ... if they can stay on the court. They've been decimated by injuries, combining for 31 total games. To be fair, Fultz was only drafted this summer, but Simmons redshirted his first NBA season after injuring his foot this time last year, and Embiid's NBA debut was delayed by two seasons due to two foot surgeries of his own.
The Cameroonian center impressed at both ends of the court when he played, scoring at a rate only comparable to Wilt Chamberlain and anchoring what, if sustained over the campaign, would've been the league's top defense.
While Embiid remains limited - admitting on Media Day he won't suit up for 82 games - Philly's backcourt of the future, Simmons and Fultz, are ready to kick off their pro careers. They'll have some help from vets after the team signed J.J. Redick and Amir Johnson. Given their talent and the fact they play in the forgiving Eastern Conference, the Sixers should - health permitting - return to the playoffs for the first time since 2012.
New Orleans Pelicans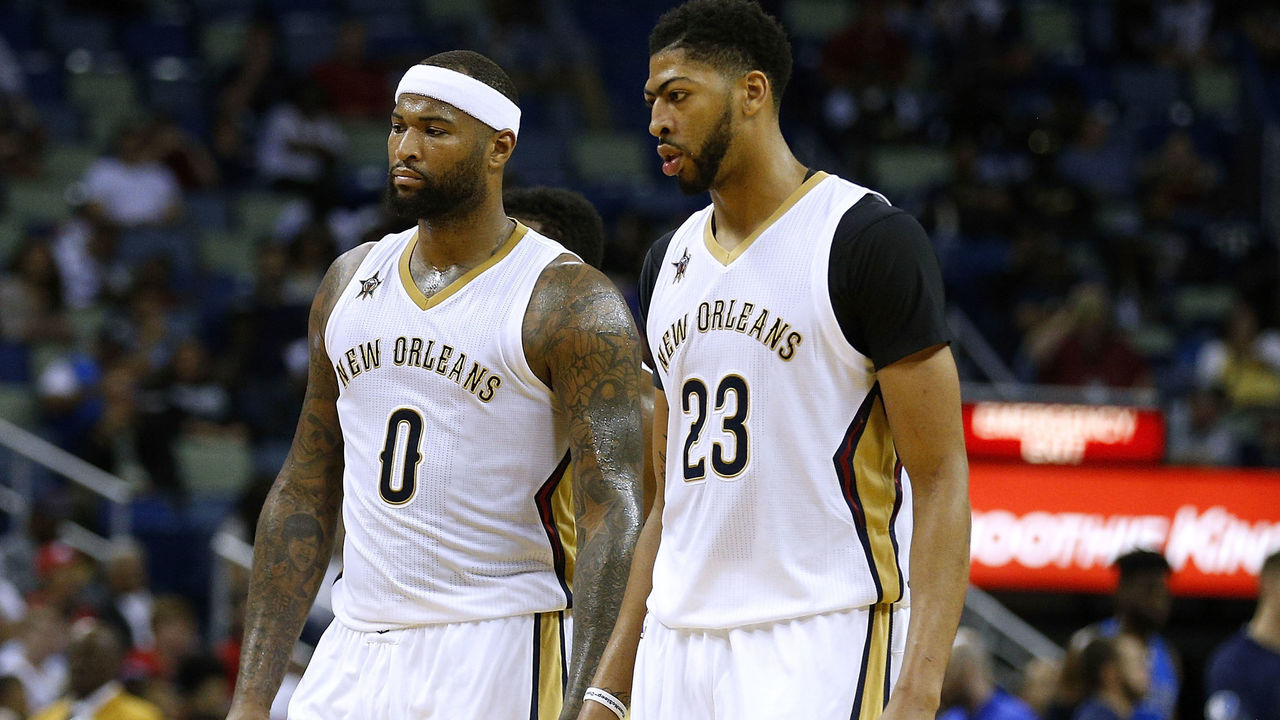 Entering a pivotal year, the Pelicans will rely on a pair of big men to lead them to the promised land.
The play of Anthony Davis and DeMarcus Cousins will largely determine whether New Orleans ends its two-year postseason drought. Boogie was sent to the Big Easy via trade last All-Star break and didn't get off to the greatest start with his new club, as "Fire and Ice" failed to turn the ship around and the squad fell short of the playoffs for the fifth time in six years.
That's not to say there weren't any encouraging signs. Toward the end of the campaign, when the team still had a morsel of a chance of squeezing into the postseason, AD and Boogie started to click. In their final 10 games, they posted a plus-8.5 net rating.
The two held joint workouts this summer and are participating in their first training camp together, which can only help their chemistry. Cousins entered camp in better shape and apparently more motivated, which also bodes well for the Pels.
Outside of them, however, the club has holes. Serious holes. Sure it was respectable defensively last season, ranking in the top 10. Offense was another story, though, with New Orleans finishing near the bottom of the league (26th). Injuries came into play - as usual with this group - and the bug has already struck again. Starting small forward Solomon Hill is expected to be sidelined until February following hamstring surgery last month. The team's depth took a hit, when it couldn't afford to.
Meanwhile, the Pelicans' other big problem was only mildly addressed. The lane is prone to clogging due to their two ball-dominant bigs, with spacing issues exacerbated by their dearth of willing and capable shooters. They tried to fix that by picking up Ian Clark and several bargain-bin forwards, while also adding veterans Tony Allen and Rajon Rondo to the mix. Rondo, who enjoyed playing with Cousins in Sacramento, should take some ball-handling and playmaking pressure off Jrue Holiday, allowing him to get more shots up.
There's plenty of reason for pessimism, but having two top-20 stars - plus a solid third option (and a former All-Star) in Holiday - could prove to be enough, even in the Wild West.
Denver Nuggets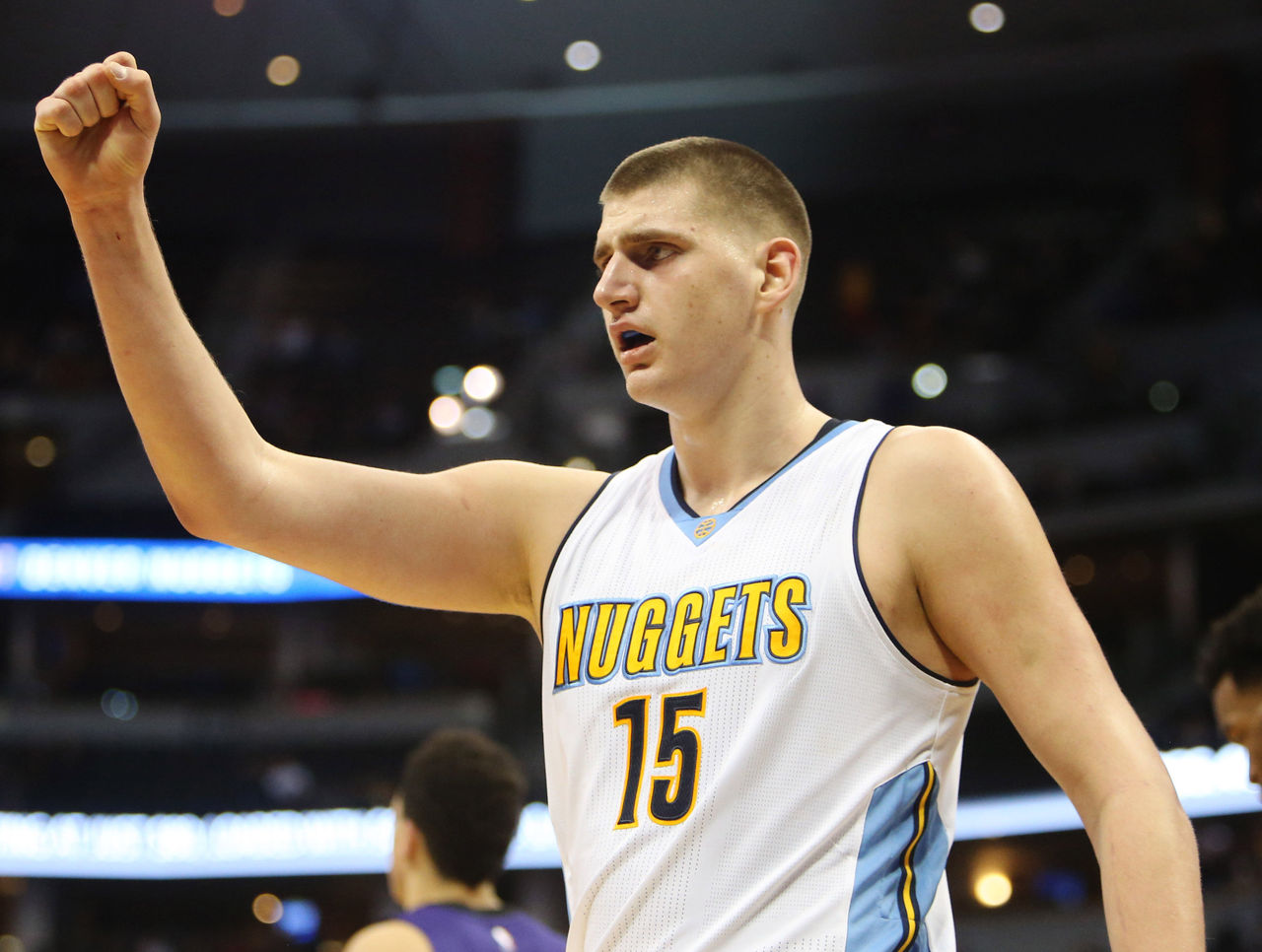 The Nuggets have it figured out at one end of the court, and hope efforts at the other end will put them over the top.
The team boasted the league's best offense last season after inserting center Nikola Jokic into the starting lineup in mid-December. The 6-foot-10 sophomore's emergence was the biggest surprise of 2016-17 as he showed a propensity to score and find teammates with tantalizing passes.
Despite being an offensive juggernaut, the Nuggets missed the playoffs for the fourth straight year. That's because they couldn't guard anyone, with their abominable 29th-ranked defense offsetting their offensive prowess.
They traded for Paul Millsap this offseason with the expectation that the four-time All-Star will bring veteran leadership, a winning mentality (he's made the playoffs in all but two of his 11 seasons), and steady, solid play at both ends. The 32-year-old power forward is an elite defensive force who'll take pressure off Jokic and help get stops while continuing to score in double-digits.
The club's other big question mark lies at the one-spot. Denver can't rely on the inconsistent Emmanuel Mudiay to run the point, and could slot sophomore Jamal Murray there instead. That he's not a pass-first "pure" point guard is less of a concern since Jokic can facilitate the offense.
All in all, it seems like high time playoff basketball returns to the Mile High City.
(Photos courtesy: Action Images and Getty Images)
Comments
✕
4 teams poised to end playoff droughts in 2018
  Got something to say? Leave a comment below!