DeMar DeRozan continues to build a lasting legacy north of the border, as it was announced Thursday the Raptors' all-time leading scorer will appear on the first-ever Canadian cover of the NBA 2K series in September.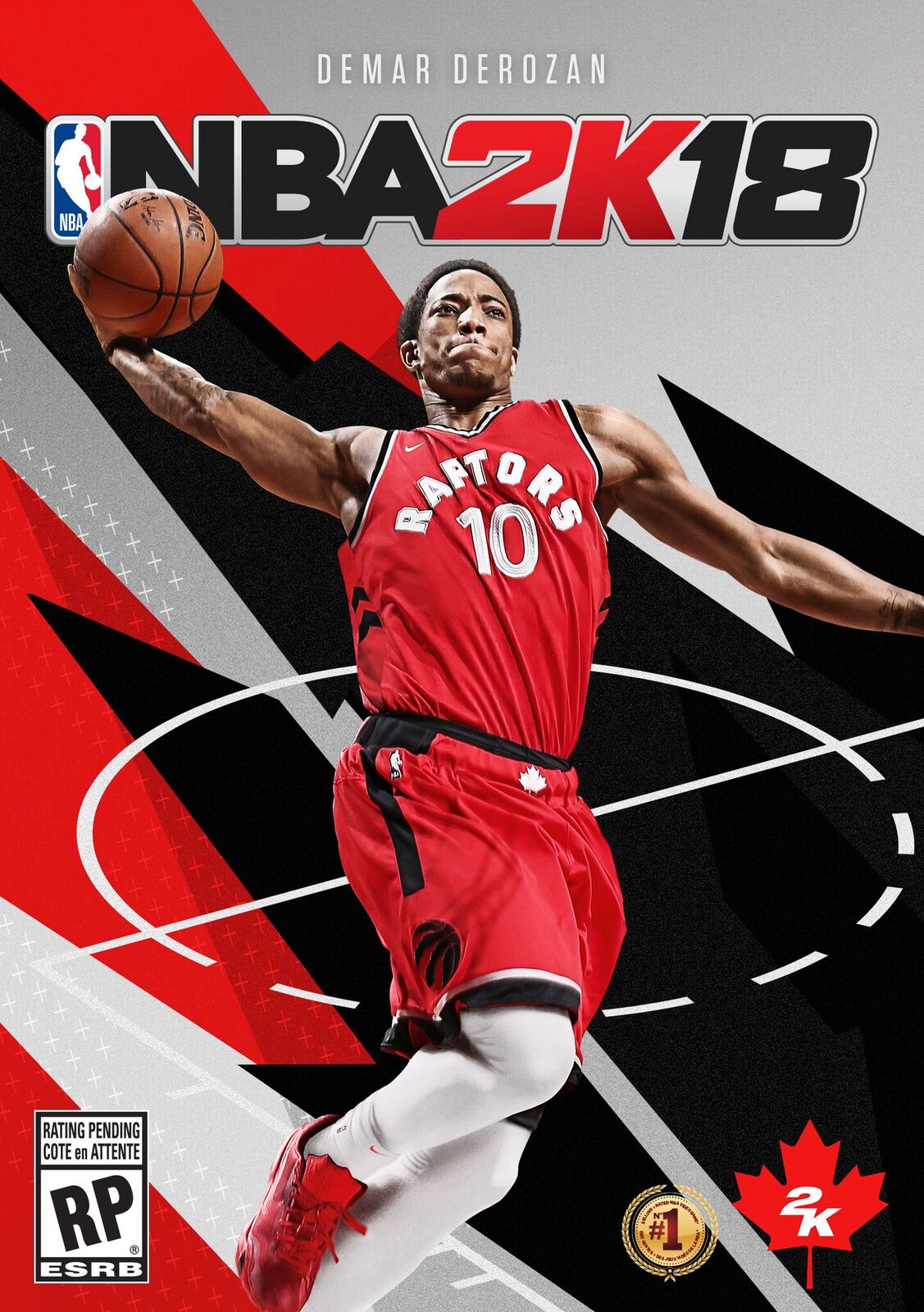 (Photo courtesy: 2K Sports)
DeRozan joins Kyrie Irving (standard cover) and Shaquille O'Neal (Legend Edition) as 2K18 cover boys for the Sept. 19 release.
"It was just an honor to be mentioned - to have a conversation of me even having an option to be on it. It was something I didn't even honestly believe when my agent first came to me and told me," DeRozan told theScore of receiving midseason news about the cover opportunity. "So now to see the cover, and for it to be released, it's something that I still don't believe. It's definitely an honor.
"I remember being a kid, creating a player in the video game, and being excited just doing that. The next thing was being in the college basketball game, and then the next thing, being in the NBA game. Seeing your face, seeing yourself evolve in the game, and looking even more real, to hearing your voice in the game, to now, being on the cover. It's something that's extremely awesome and definitely mind-blowing."
DeRozan, the ninth overall selection by the Raptors in the 2009 NBA Draft, won over Toronto basketball fans with his dedication to the city and loyalty to the league's lone Canadian franchise since then.
"It's a testament to the sacrifices I made when I came here. Every time I raved about being the guy to stick through everything," DeRozan said of his latest honor. "Seeing All-Star weekend come to Toronto for the first time and being a part of that, to being the first (Raptors) team to make the Eastern Conference finals. Now this.
"It's great, because it's a whole country. It's going to be in every gaming store (in Canada). It's going to be in kids' video game (collections) - everything - it's great for me to be able to be a representation of that."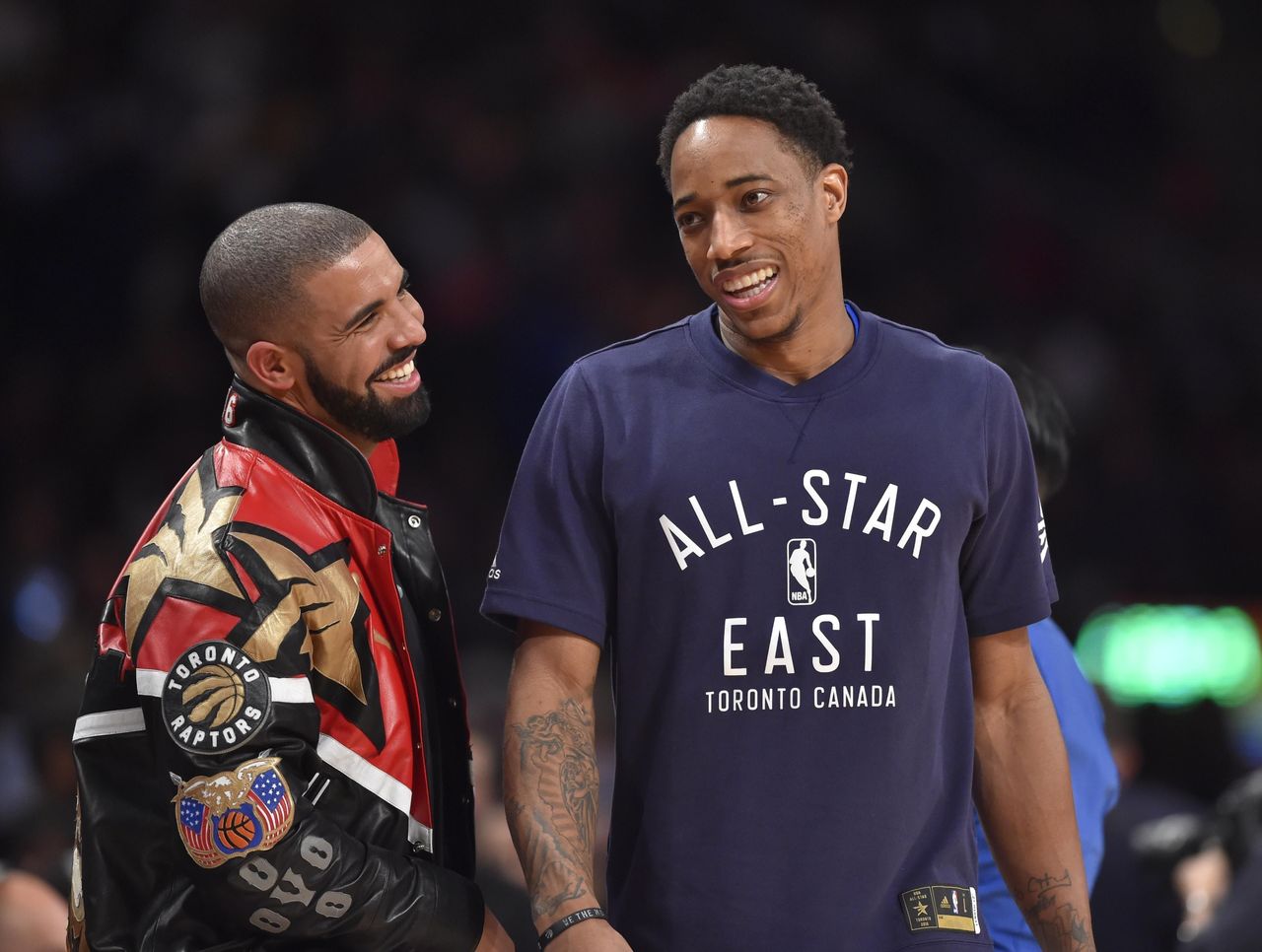 (Photo courtesy: Action Images)
Over the first four years of DeRozan's career, the Raptors compiled a 119-193 record. In the four seasons since, Toronto's made four consecutive postseason trips while averaging 51 wins per year. The Compton native said he's noticed a difference in how players around the league perceive the opportunities that come with playing in Canada's largest city.
"I think guys get it, especially when they visit the city and see how great of a city it is. Turn on the TV and you see our fan base - how crazy the fan base is," DeRozan said. "Even, you know, I hear a lot of the guys (talk about) going in the summertime and enjoying the city. Even the things that Drake's doing, having his (OVO) festival, that brings out a lot of guys who probably wouldn't (otherwise) take a trip in the summertime to Toronto, to be able to see what it's like. You definitely get a different feeling for Toronto now."
Coming off a career year in which he posted averages of 27.3 points, 5.2 rebounds, 3.9 assists, and 1.1 steals - and earned his first All-NBA selection in addition to his third All-Star nod - the 27-year-old is still looking for ways to evolve on the court.
"I always try to come back better, to where it's noticeable. That's always been my mindset. I try to do that as long as I'm able to play - that's my whole personal goal, to come back better every single year."
DeRozan's made good on that target through eight seasons thus far, and while there's still room for improvement on the defensive end and behind the arc, the game's top prize remains his biggest motivator.
"For sure No. 1 is getting a ring," DeRozan says when asked what's left in his career progression. And he's not just talking about 2K.