4 drivers to watch at Atlanta Motor Speedway
Jared C. Tilton / Getty Images Sport / Getty
As if drafting tracks weren't already unpredictable enough, the would-be favorite this Sunday at Atlanta Motor Speedway isn't in the field.
Chase Elliott was stellar at his home track in 2022. He led 29 laps and finished sixth in the spring before sweeping the stages and winning the Atlanta race in the summer.
He won't have a chance to go back-to-back in Georgia as he remains on the sidelines due to a broken tibia. That opens the door even wider for another driver to capitalize.
Here are four drivers who could go to victory lane this Sunday at Atlanta Motor Speedway.
Ross Chastain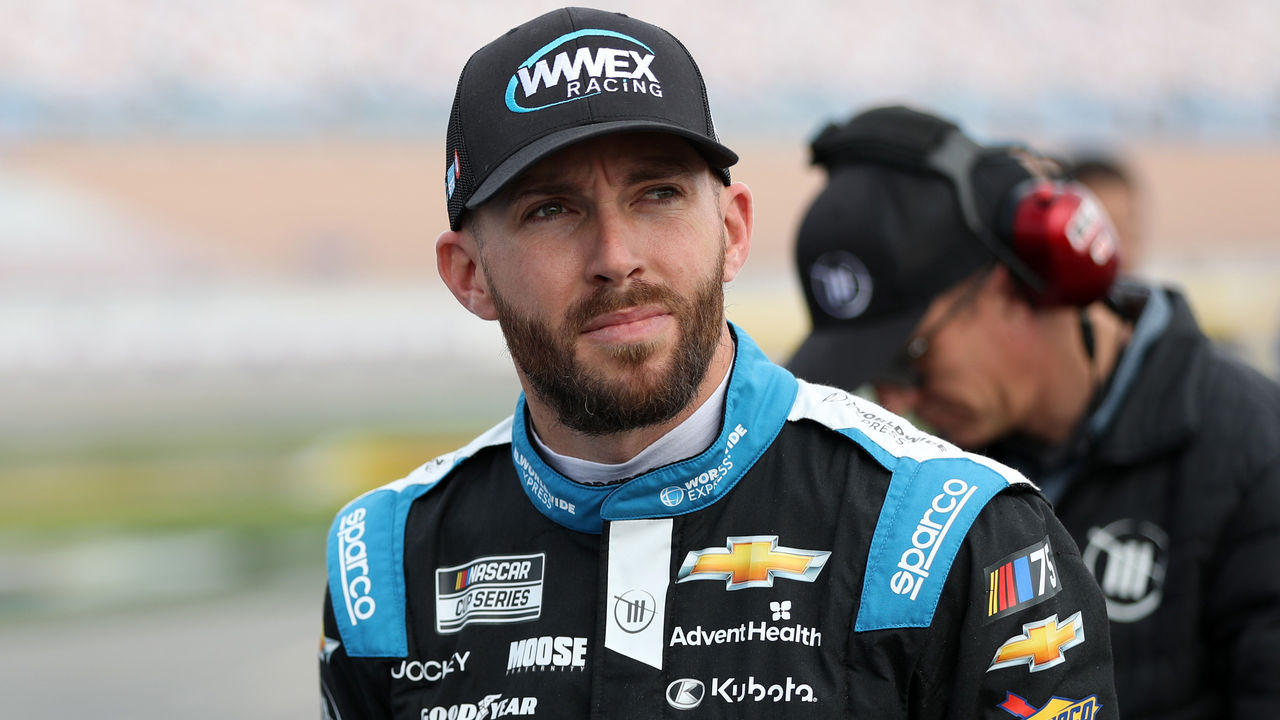 Despite being involved in multiple incidents, Chastain still finished second in both races at Atlanta Motor Speedway last year.
He didn't make many friends in the process, but that's the status quo for Chastain. His aggressiveness has made him a potent threat in the Cup Series and a contender this weekend in Georgia.
Unlike Daytona and Talladega, where three-wide racing is expected, the racing at Atlanta last year was mainly limited to two lanes. Drivers can make a three-wide move work momentarily, but we likely won't see a third line develop during the race.
This means that when you have an opportunity, you have to take it without hesitation. No driver over the past year has shown an ability to do that at the same level as Chastain. It's why he has the most top-five finishes at drafting tracks since the start of 2022.
Chastain was running fourth coming to the white flag in the spring race at Atlanta. Entering Turn 3, he sprung to the bottom lane before gaining inside position on Bubba Wallace to take second place. That move not only gave Chastain a shot at the win, but it helped him avoid the crash on the final lap.
Don't be surprised if Chastain creates more drama this Sunday but still finds himself in a position for the win yet again.
Ryan Blaney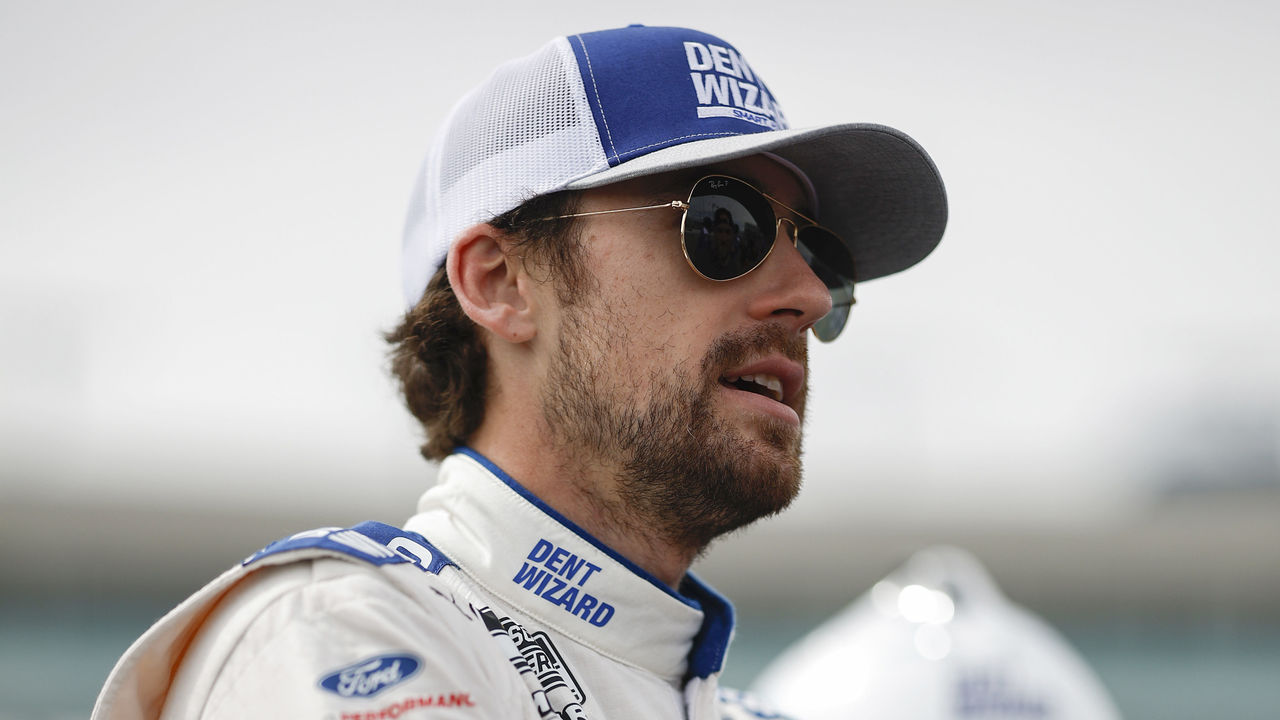 With Elliott not in the race, Blaney is the lone driver who spent over 90% of the 585 total laps at Atlanta Motor Speedway last year in the top 15.
Blaney's been a perennial contender at drafting tracks. Since the start of 2022, his 8.9 average finishing position over the seven races at Atlanta, Daytona, and Talladega is the best in the Cup Series by nearly three and a half spots.
The No. 12 Ford was in the top five on the final lap of the spring race at Atlanta before getting caught up with Wallace and finishing outside the top 15. Later in the summer, Blaney narrowly avoided Corey LaJoie's crash to snag a top-five finish.
In a discipline of racing that can be wildly unpredictable, Blaney's contention at the end of these races is the closest thing to a constant.
Blaney is still hunting for his first win in a points race since August 2021, when he went to victory lane at Daytona. He has a strong chance to snap the winless streak this weekend coming off of a second-place run at Phoenix.
Brad Keselowski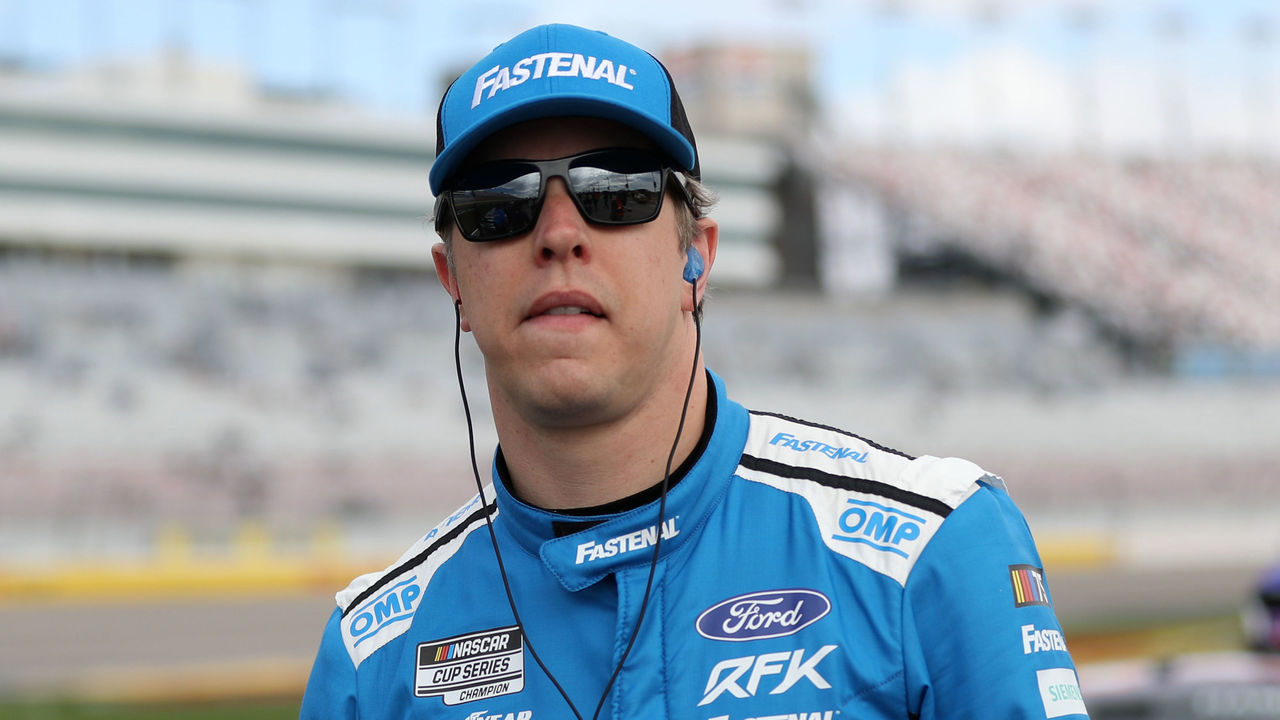 If anything is to be learned from February's Daytona 500, it's that Keselowski and RFK Racing will be among the top teams to beat at drafting tracks this season.
Keselowski led the most laps at the Daytona 500 with 42. His teammate, Chris Buescher, paced the field 32 times, good for the second most in the race.
Ultimately, two late cautions foiled the RFK duo. Still, Keselowski and Buescher made a statement that they're a dangerous tandem who can battle for drafting-oval wins.
Heading to Atlanta, the RFK pair could find even more success should they gain track position and lead a line together. William Byron took control of the lead with 10 laps to go in last year's spring race, a position he wouldn't surrender en route to victory. In the summer, Elliott took the lead with two laps remaining and blocked his way to the win.
Both Hendrick Motorsports drivers won without the help of a teammate behind them. Keselowski and Buescher will be difficult to beat Sunday if they link up as they did in the Daytona 500.
Corey LaJoie
LaJoie led the penultimate lap at Atlanta Motor Speedway last summer. It's the closest the 31-year-old has been to capturing his first win in NASCAR's top three series.
Battling Elliott after taking the white flag in second place, LaJoie made a daring move to the outside entering Turn 1. Elliott threw a polarizing block, which put LaJoie's No. 7 Chevrolet into the wall and caused a big crash.
If not for Elliott's move, we could be talking about LaJoie as a Cup Series winner. Instead, LaJoie enters the weekend looking for redemption.
LaJoie consistently picked up good finishes at superspeedways in underfunded equipment in previous years. As Spire Motorsports has slowly improved, LaJoie is now racing for wins at drafting tracks, not just taking advantage of other drivers' crashes.
Even with LaJoie's solid start to 2023, his only hope to make the playoffs is to win at a drafting track. The second of five opportunities in the regular season comes this Sunday.
(Statistics: FRCS, Racing Reference)
Comments
✕
4 drivers to watch at Atlanta Motor Speedway
  Got something to say? Leave a comment below!