UFC 286 rundown: Edwards leaves no doubt he's the rightful king
Leon Edwards retained the UFC welterweight title Saturday, defeating Kamaru Usman by majority decision in the UFC 286 main event in London.
In the co-main event, Justin Gaethje upset Rafael Fiziev in a "Fight of the Night" affair.
Here are four takeaways from the pay-per-view card.
Edwards era not a one-hit wonder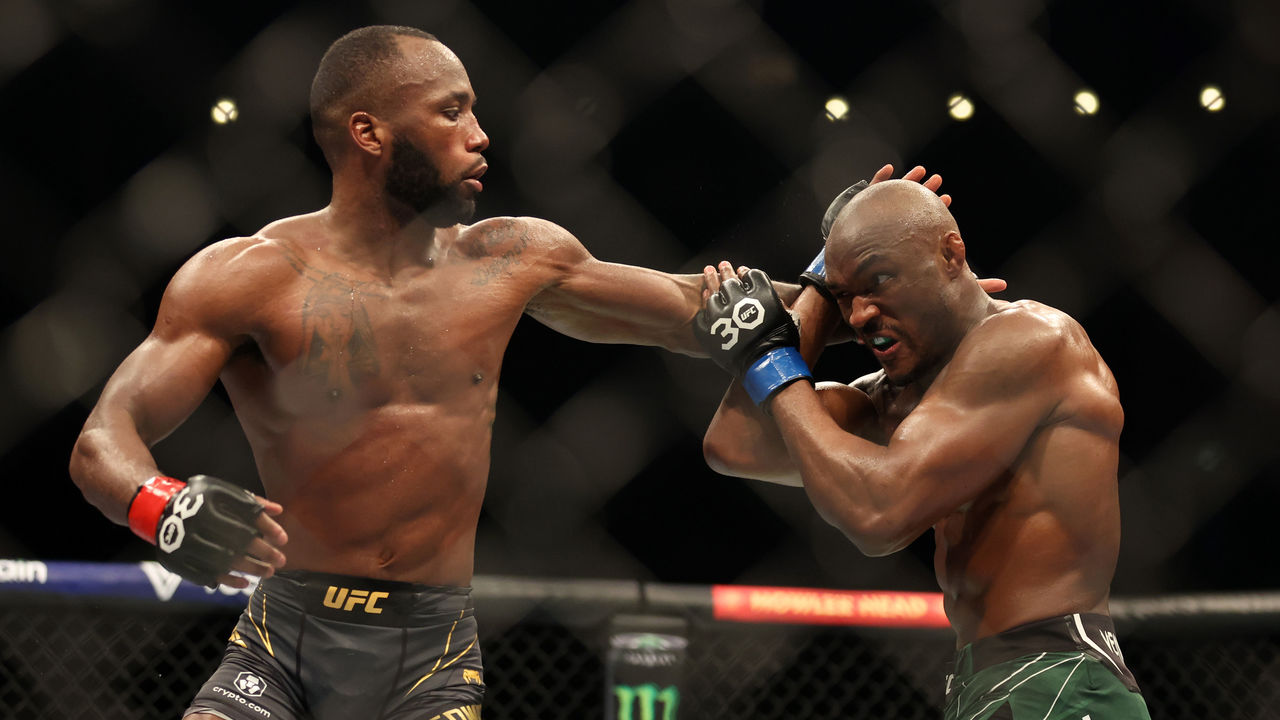 Finishing Usman in Hail Mary fashion last August made for an all-time highlight, but it did not necessarily prove Edwards was the best welterweight in the world.
Outworking Usman over the course of five rounds did.
Edwards' win made it clear that his come-from-behind knockout was not merely a flash in the pan, but rather indeed a changing of the guard at the top of the welterweight division. He still had a mountain to climb in the form of Usman - Edwards was a sizeable underdog in the trilogy bout - and he climbed it. This victory was his sweet validation, similar to what UFC bantamweight champion Aljamain Sterling experienced when he beat Petr Yan fair and square last year after taking the title from him via disqualification the year before.
Edwards clearly learned from the difficult rounds against Usman in 2022 and came into the trilogy bout with a strong game plan. He used leg and body kicks to pick his opponent apart, landing a whopping 74% of the significant strikes he threw. He stopped most of Usman's takedown attempts, largely shutting down his wrestling game - a stark contrast from their rematch. He controlled the pace of the fight and was more energetic than before.
Even if you don't think he'll have a long reign, please give Edwards his respect, because he's earned it.
It's quite the turn of events for the man who was once the forgotten contender of the division (essentially the present day Belal Muhammad). Never once was Edwards thrown a bone during his rise to the top and what has become a 12-fight unbeaten streak, and he dealt with a lot of crap. People criticized him for being boring and going the distance. He was sidelined from July 2019 to March 2021. He lost out on a major fight with Tyron Woodley in London because of the pandemic. When Edwards finally returned, his fight ended in a no-contest because of an eye poke. Against Nate Diaz, he dominated almost the entire fight, but Diaz rocked him in the final minute. The way people were talking about Edwards afterward, it was as if he had lost the fight.
This isn't even to mention the Khamzat Chimaev ordeal. In 2020, the UFC briefly removed Edwards from its rankings after apparently struggling to schedule his next fight. And then he was back in the rankings - at No. 3 - as soon as he agreed to take a significant step down against an unranked Chimaev, who was just three months and three fights into his UFC career at the time. (Of course, the Chimaev fight was canceled three times and never happened.)
So, yeah, Edwards was given no favors as he went from prospect to contender to champion. He got where he is now the hard way, through talent and hard work. And after ending the debate about whether he or Usman is the better fighter, "Rocky" is officially, undeniably, and without a doubt the guy to beat at 170 pounds.
Where does Usman go from here?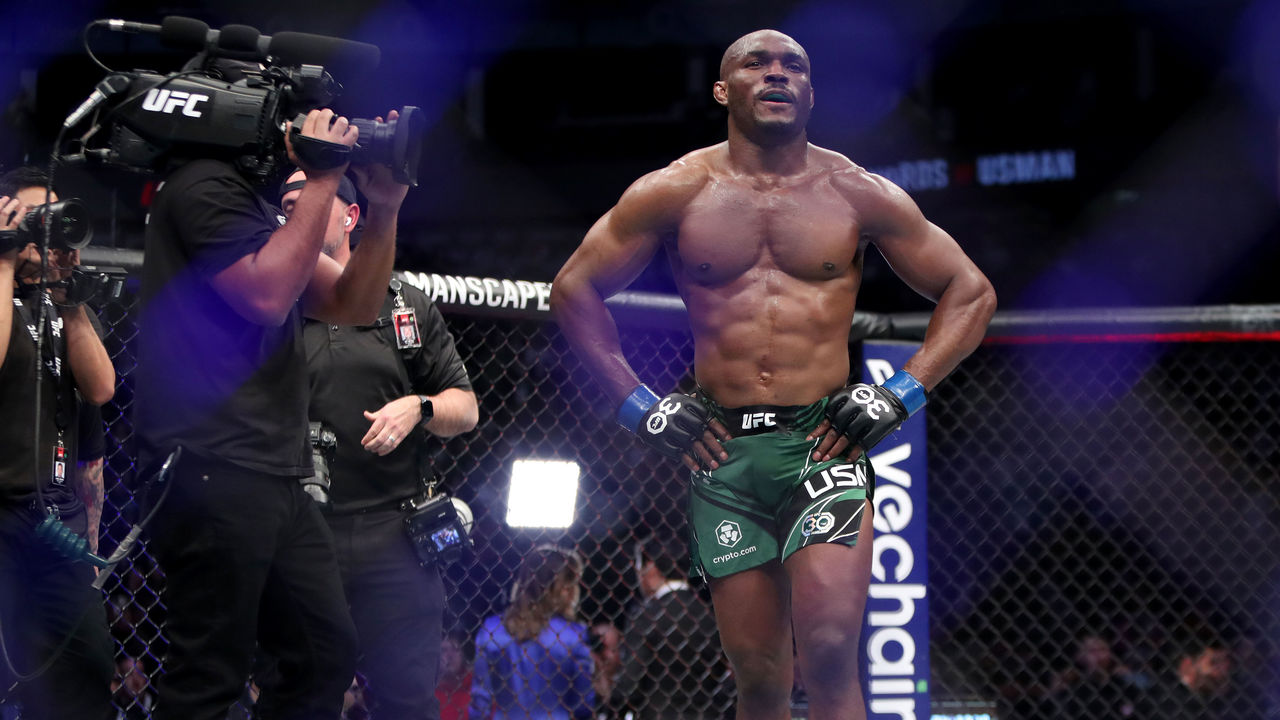 This time last year, Usman was the UFC's pound-for-pound king - no male fighter was regarded as highly as he was. Now he's on the first losing streak of his career.
It's a reminder of how quickly the sport moves - and how quickly it passes some fighters by. One minute you're on top of the world, and the next you're an afterthought. To be clear, Usman isn't an afterthought now - far from it. His stock definitely dropped in the loss to Edwards, but not a ton. He's clearly No. 2 in the division until someone proves otherwise. That's not so bad.
However, at 35 years old, Usman probably isn't in his prime anymore. It didn't feel like Edwards had his number. It was just a matter of Edwards making some good adjustments in camp and Usman's skill set potentially diminishing a little bit. It's not always easy to know when a championship-caliber fighter is declining, because they usually go from really great to just great. The steps back in things like endurance, footwork, or athleticism can be subtle. But it can still be the difference between being a champion and being a top-three contender. This is where we're at with Usman.
He will still be favored against most of the top 10. And it would be silly to completely count someone like him out from making another title run. But he's in a tricky spot now that he has lost to the current champion twice. "The Nigerian Nightmare" will have to put in work to get back to another title shot as long as Edwards is on top.
Gaethje still has more to give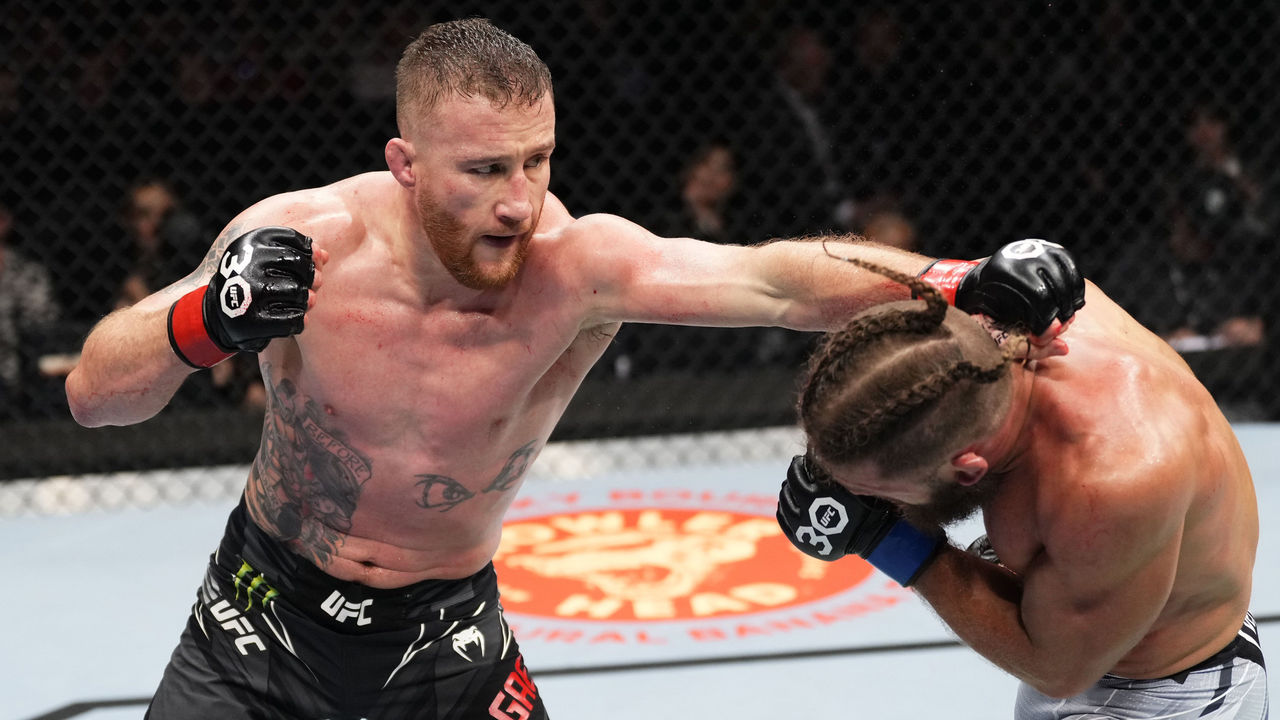 Gaethje being a 2-1 betting underdog against Fiziev was a testament of Fiziev's impressive winning streak more than anything else. Fans still viewed him as one of the best lightweights in the UFC and he was ranked highly at No. 3. That said, Gaethje, 34, suffering his third loss in four fights probably would have signaled that his time as a title contender was over.
But the former interim champion pulled off the upset and returned to his winning ways in yet another entertaining three-round tilt. And although Fiziev was very competitive, Gaethje proved he still has what it takes to be one of the best at 155 pounds.
A fight like Gaethje-Fiziev was badly needed at 155 pounds. For a while, the top contenders had been fighting each other and many up-and-comers weren't getting a chance to break through. A lot of the names in the top five have been there for ages. So it was nice to see Gaethje give Fiziev a shot. In the end, the veteran came out to play and was better than his younger opponent.
As far as Fiziev goes, make no mistake: His six-fight winning streak is over, but he proved he can hang with the best. The fight with Gaethje was a slugfest, and Gaethje got the better of Fiziev in Rounds 2 and 3 just by a little bit. The fight easily could have gone Fiziev's way. He'll be back, and he's still likely to challenge for UFC gold one day.
Title fight to make at 170 pounds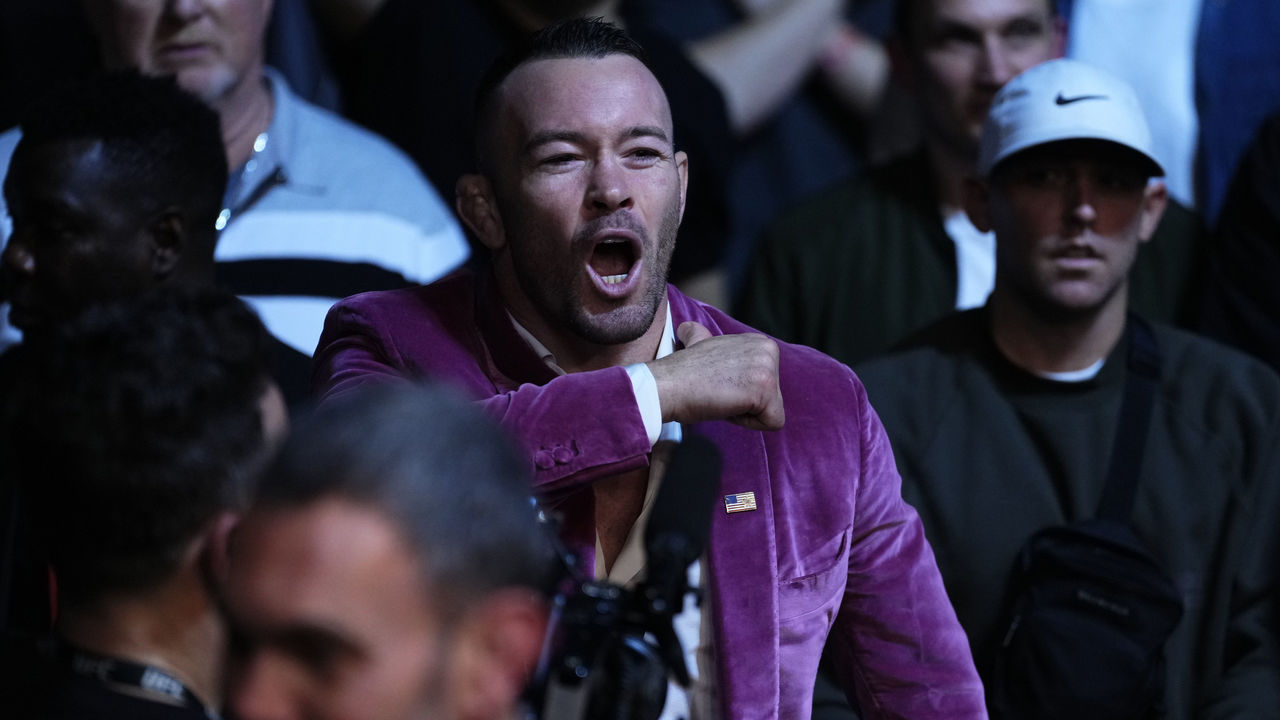 As soon as UFC 286 ended, UFC president Dana White declared that Colby Covington "deserves" a welterweight title shot and would be next in line to face Edwards.
It sparked an outcry on social media, and for good reason. Covington hasn't stepped into the Octagon since a March 2022 win over Jorge Masvidal. He is also only one fight removed from a second shot at the welterweight belt, against Usman in November 2021. Since 2019, he has beaten Masvidal, Tyron Woodley, and Robbie Lawler - all great fighters in their day, but all past their prime.
Meanwhile, Belal Muhammad is riding a nine-fight unbeaten streak and has beaten three current top-10 fighters in the last 15 months: Sean Brady (who was undefeated going into the fight), Vicente Luque, and Stephen Thompson. Muhammad has been clamoring for a title shot for months, including Saturday night on Twitter. He also has a history with Edwards. Remember that no-contest due to an eye poke we mentioned earlier? That was in a fight between Edwards and Muhammad just over two years ago.
Edwards-Muhammad 2 is the welterweight title fight that should happen next. Even Gilbert Burns, if he beats Masvidal in April, would have a stronger case than Covington.
From a business standpoint, it makes sense that the UFC is going with Edwards-Covington. That's a bigger pay-per-view seller than the other two options. Covington is a big trash talker and would get fans excited. Having said that, if we're going off what would make the UFC the most money, it's a fight between Edwards and Masvidal, who got into an infamous scuffle at a UFC event in 2019. Masvidal is a lofty underdog to beat Burns at UFC 287, but White should have at least waited for that fight to play out to decide Edwards' next opponent.
Instead of a title shot, it sounds like Muhammad will have to fight down in the rankings again and defend his No. 4 ranking against Shavkat Rakhmonov next. Even Edwards said he was puzzled that Covington is getting the title shot and that he believes he should decide who's next as the champion. Rarely does the word "deserve" matter in MMA, but to put it bluntly, Muhammad is getting royally screwed.
Comments
✕
UFC 286 rundown: Edwards leaves no doubt he's the rightful king
  Got something to say? Leave a comment below!