Mac is back: Why Chandler is the perfect foe for McGregor's return
The UFC doesn't always get things right, but the promotion sure nailed Conor McGregor's return.
McGregor, the biggest star in mixed martial arts history and a former two-division champion, is scheduled to coach the next season of "The Ultimate Fighter" opposite top contender Michael Chandler.
Then, at some point in the second half of the year, McGregor will step into the Octagon against Chandler in his first fight since July 2021.
Here are three factors that make Chandler the perfect opponent for McGregor's comeback.
High stakes
Technically, the stakes won't be high at all in terms of title contention. McGregor-Chandler is expected to take place at welterweight, and neither fighter is ranked - or even has much history - in that division. The winner is not going to magically earn a title fight against Leon Edwards or Kamaru Usman.
But the stakes are high in a different way. This matchup will be a great indicator of McGregor's status as a fighter since he suffered back-to-back losses to Dustin Poirier in 2021. Other potential opponents for McGregor were Tony Ferguson and Nate Diaz, and neither is still in his prime. On paper, they would have been somewhat challenging matchups for McGregor, but Chandler is a much bigger test.
Chandler is the No. 5-ranked lightweight, and though he's 1-3 in his last four Octagon appearances, that record doesn't tell the full story. Two of those losses were in Fight of the Year candidates against Poirier and Justin Gaethje, and the other came in a title bout against former lightweight champion Charles Oliveira. In his last two UFC wins, Chandler stopped Ferguson in a highlight for the ages and beat the brakes off Dan Hooker.
"Iron" has absurd power and is quick on the feet. He will try to close distance against McGregor and use every opportunity to connect on a big bomb to his chin. Chandler also has a wrestling pedigree to rely on if things get sticky in the stand-up department. He has arguably never been better. More importantly, he's relevant.
The stakes will be high because a win will indicate McGregor, 34, is still a title contender. Many in the MMA world think those days are long gone.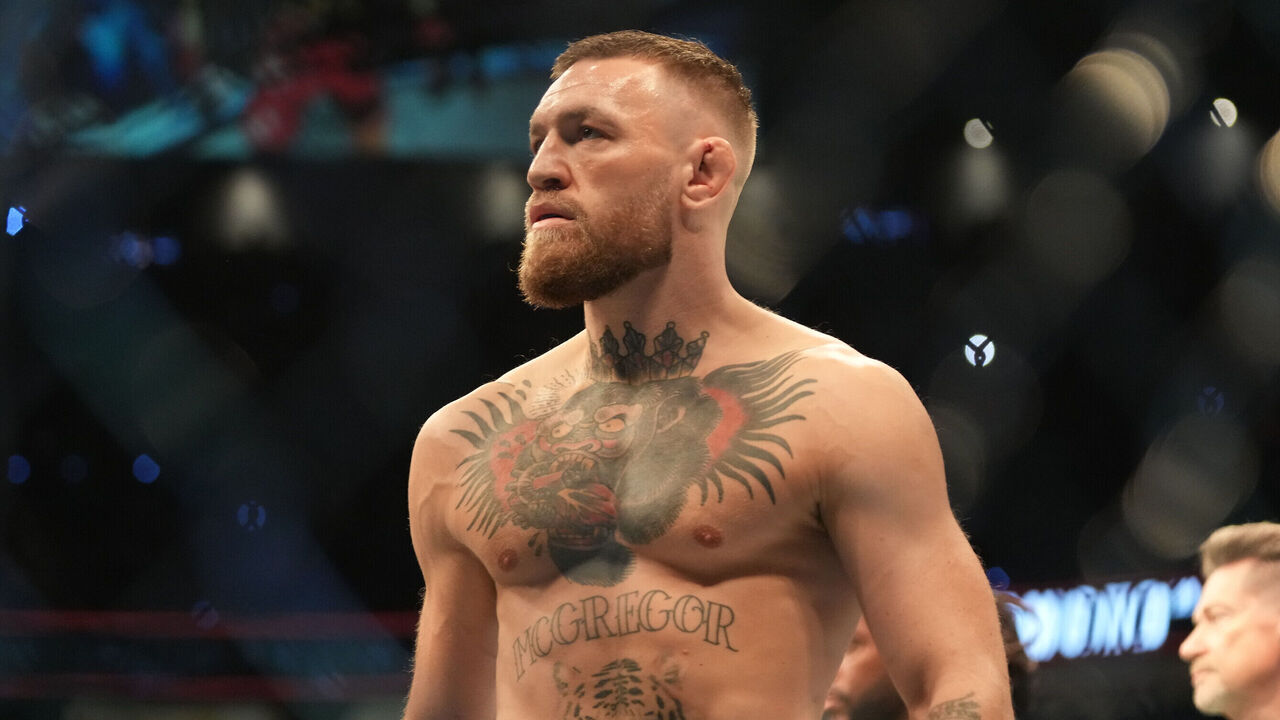 Action in the cage
It's no secret the UFC wants McGregor to do well; he's the biggest draw in the sport. And sure, this might be a riskier matchup than some alternatives in terms of McGregor's chances of getting back on track. In the end, though, this is going to work out for the promotion either way.
Whether it's a drawn-out brawl or a quick finish, McGregor-Chandler will provide fireworks. Fans will be excited in the lead-up to the event, and there will likely be a big highlight from the fight that finds its way across social media and onto SportsCenter. No matter who comes out on top, this fight - on paper - has the potential to provide a certain explosiveness the Ferguson and Diaz matchups wouldn't have matched.
McGregor is beyond wins and losses at this point. Let's face it: The Irishman has won one fight since 2016. It's been four years since he's looked like the prime McGregor of 2015. Yet he still makes headlines like no one else - sometimes for negative reasons, to be fair - and the internet is already buzzing about the Chandler fight, which doesn't even have a date yet. McGregor's star power has waned a bit since the peak of his career, largely because he hasn't been active. But don't be fooled - it's still there. And it's not going away with a loss to Chandler.
As for the UFC brass, who knows how many more McGregor fights they'll get after this one? Maybe a handful. Maybe none. McGregor has made more than enough money throughout his 10-year run in the Octagon. He doesn't need to fight anymore - he hasn't for years - and he could retire at any moment. Really, there's little incentive to give him a tuneup fight. What's the point if he's just going to walk away?
Plus, the UFC likes Chandler, too. He's marketable, and he's a company guy. If he beats McGregor, Dana White and Co. can use that to make him an even bigger star.
The buildup
Remember the company guy thing? This is where that comes into play.
It's basically a guarantee Chandler will do his part - and then some - to promote the fight. He already did an interview about it only a few hours after White made the announcement.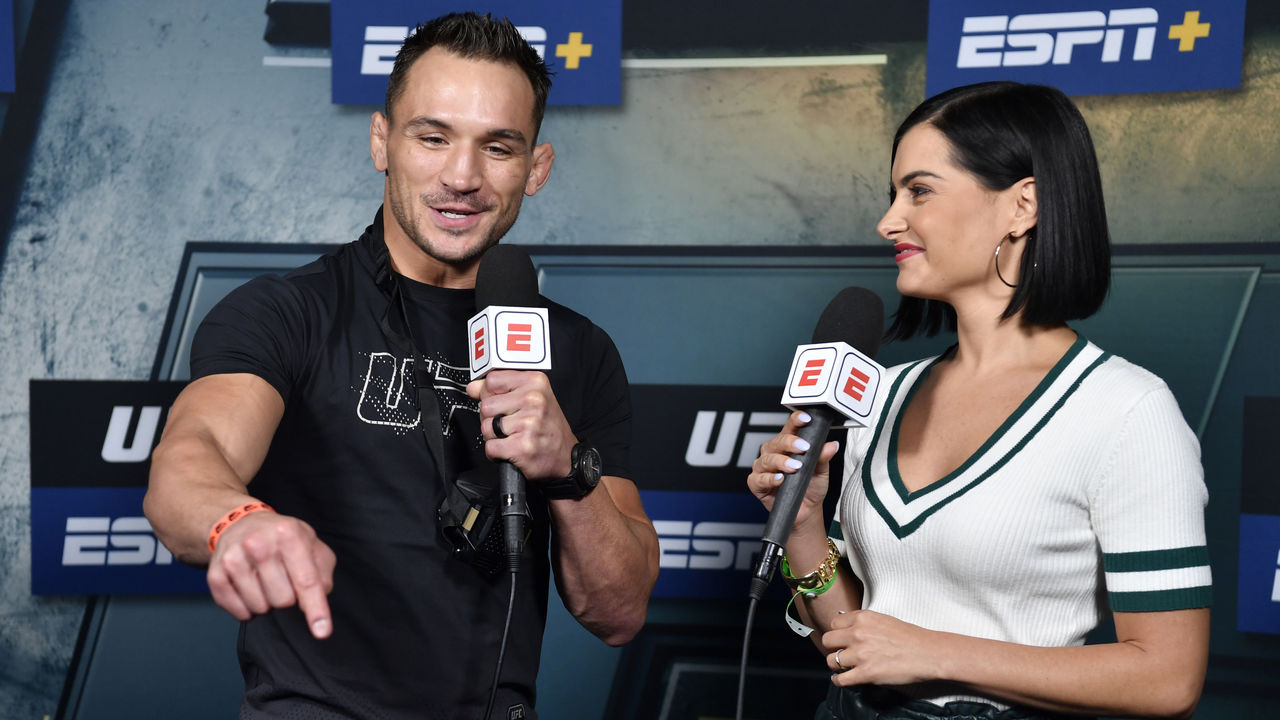 In the months leading up to his big-time showdown with McGregor, Chandler will likely be willing to do exactly what the UFC wants of him. Press conference? Check. Numerous staredowns with McGregor? Check. World tour? Check. It would be a lot tougher to get someone like Diaz to show up for these things.
Chandler is one of the most animated fighters on the roster. His postfight interview after his debut win in January 2021 - in which he called out McGregor and others - was incredibly memorable. He knows how to sell a fight. Whether in an interview or at a press conference, Chandler produces soundbite after soundbite. There's no doubt the UFC's marketing team is going to take advantage.
While the back-and-forth between McGregor and Chandler probably won't get as personal as, say, McGregor's trash talk with Khabib Nurmagomedov in 2018, it's still going to be there. McGregor and Chandler will get on the microphone, say a bunch of words, and get the masses excited for their fight. It'll be a fun ride.