UFC 276 rundown: Adesanya in a predicament, Volkanovski ready for lightweight
Cooper Neill / UFC / Getty
Israel Adesanya retained the UFC middleweight title Saturday, defeating Jared Cannonier by unanimous decision in the UFC 276 main event in Las Vegas.
Also on the card, featherweight champion Alexander Volkanovski earned a third win over Max Holloway in dominant fashion, and Alex Pereira knocked out Sean Strickland.
Here are four takeaways from the pay-per-view event:
Adesanya's predicament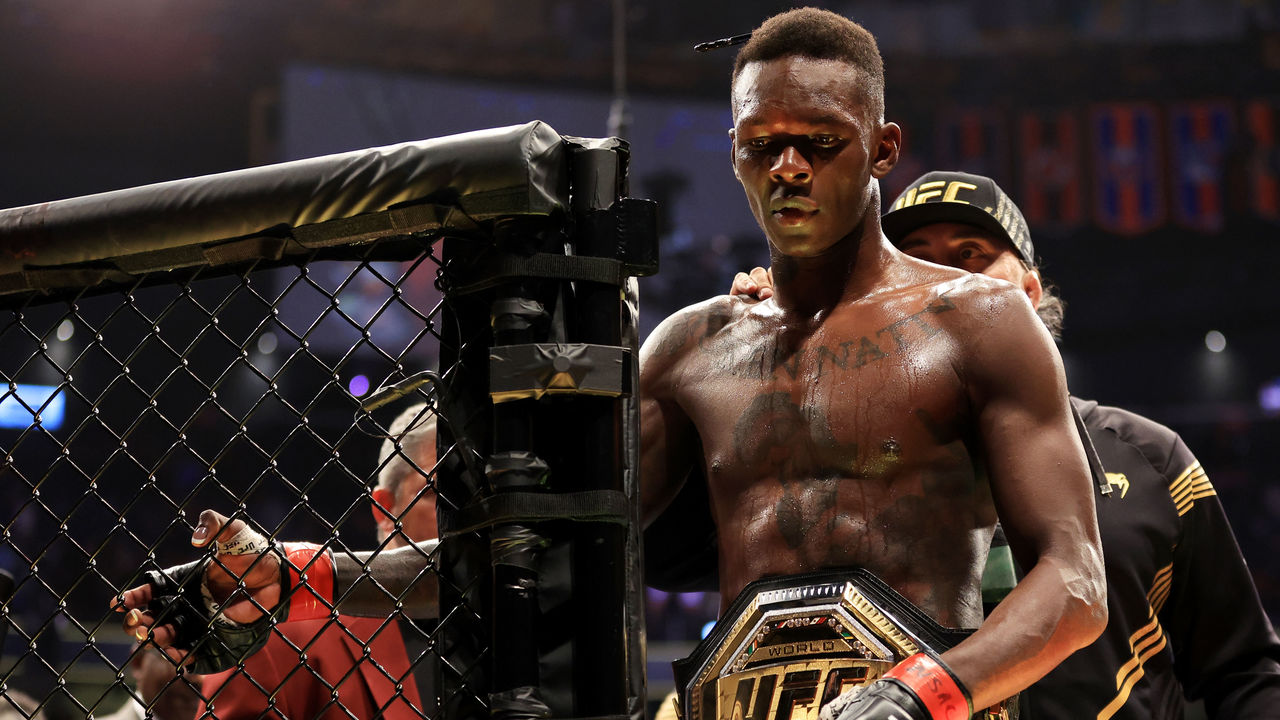 Something is missing from Adesanya's reign.
This was his third straight win that probably doesn't merit a re-watch (unless you were really into the rematch with Robert Whittaker). Ever since he suffered his first career loss to then-light heavyweight champion Jan Blachowicz in March 2021, Adesanya's fights have lacked the pizazz that skyrocketed him to title contention in a single calendar year.
The charisma that made him one of the UFC's most popular fighters is still very much present: His Undertaker walkout will go down as one of the most memorable in company history. But to become the global superstar he once seemed destined to be, Adesanya's fights need to offer a certain level of entertainment; he needs to give fans a reason to tune in. Right now, he simply isn't doing that.
Of course, Adesanya's fulfilling his top priority of winning. He made a ferocious knockout artist in Cannonier look normal, which isn't an easy feat. He's a step ahead of everyone in the middleweight division, rarely getting challenged. When there's so much on the line in a UFC title fight - money, popularity, the belt itself - it's hard to blame Adesanya or anyone else for fighting "safe."
That said, Adesanya is in a predicament. While entertaining his audience in the arena and at home should always come second to winning, if people stop caring altogether, it might not matter whether you're still the best middleweight in the world or not.
Volkanovski ready for bigger challenges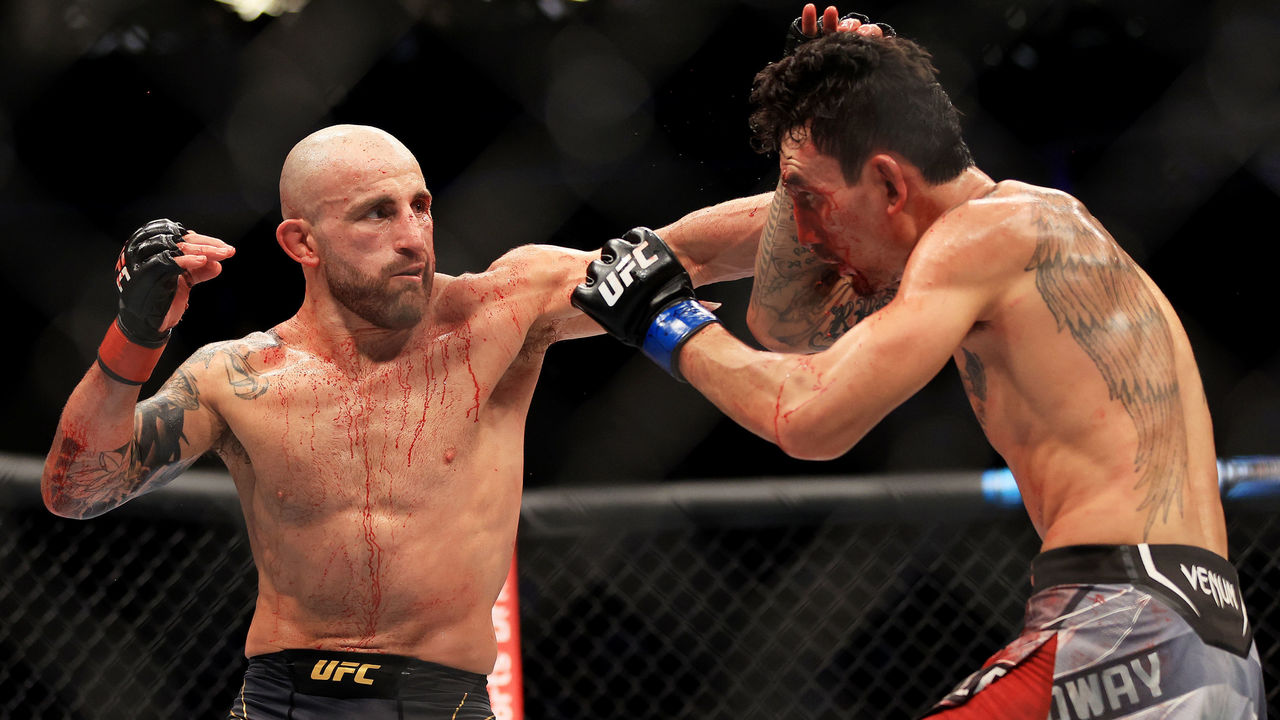 Talk about making a statement.
Volkanovski beat up Holloway in a way no one had done before, blanking the former champion on the scorecards and leaving his face swollen and bloody.
It was a hell of a way to put a stamp on the trilogy. The win put Volkanovski in a league of his own as far as the featherweight division is concerned - and it might just have made him the best fighter in the world.
Volkanovski's masterclass was the culmination of two years of disrespect. No matter who he beat or how dominant he was, MMA fans kept going back to him eking out a split decision over Holloway in their July 2020 rematch. Not even his "Fight of the Year" candidate against Brian Ortega or his destruction of Chan Sung Jung could override what almost seemed like an asterisk on his record.
Saturday's performance erased any doubt. Volkanovski created a massive gap between him and Holloway - something even the Australian's biggest supporters likely didn't expect. Volkanovski is the best at 145 pounds by a mile, and with the Holloway trilogy in the rearview mirror, he needs a bigger challenge - literally and figuratively. It's time to go for a second title.
Volkanovski is the kind of champion who should receive that kind of opportunity. He defended his belt four times and continues to improve as a mixed martial artist (which is a terrifying thought). Volkanovski is dominant, and there's no one in the featherweight division whose resume demands a title shot at the moment.
In that regard, the timing for Volkanovski to challenge for the lightweight belt couldn't get much better.
Pereira will test Adesanya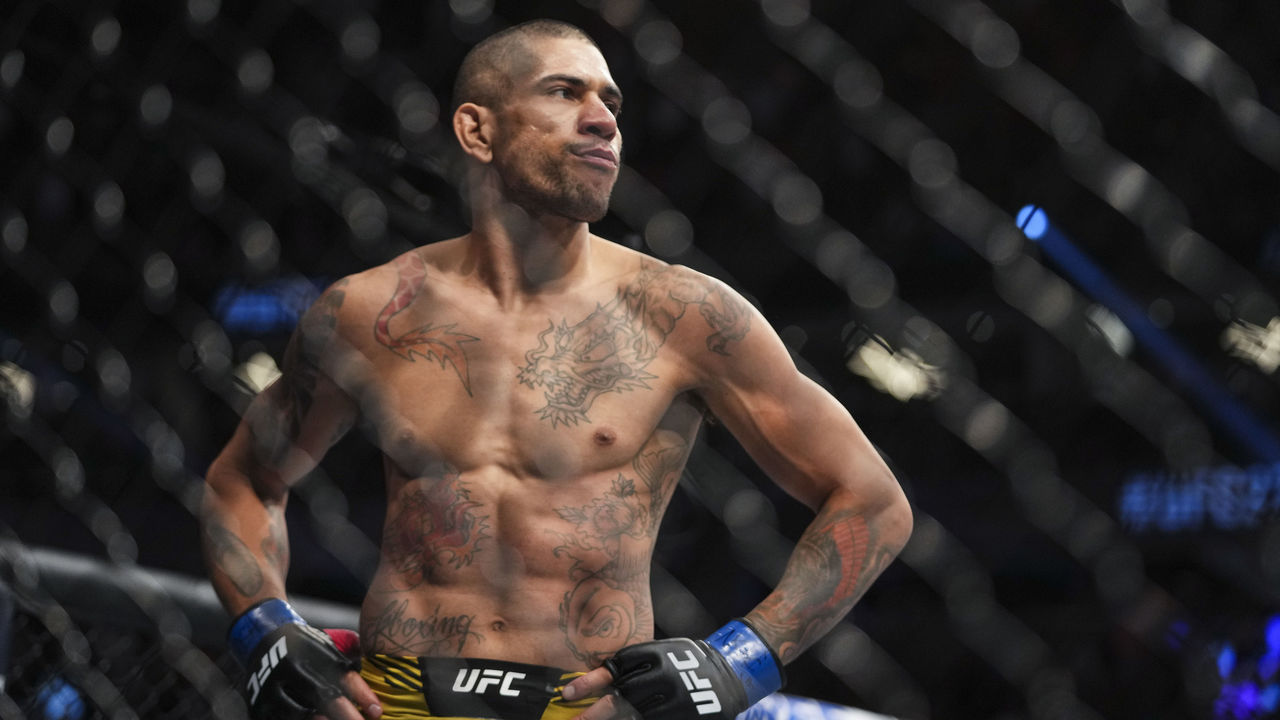 Pereira has arrived. And he might just be the toughest fight for Adesanya in the division.
Adesanya is one of the most talented strikers in MMA. He's better on the feet than everyone he faces, and that's a big reason why he's the champ and undefeated at middleweight.
But if anyone can match Adesanya's striking skills, it's Pereira. The Brazilian powerhouse is a former GLORY Kickboxing champion who's beaten Adesanya twice in that sport, including once by a devastating knockout. The advantage Adesanya usually holds over his opposition won't be as defined - it might not exist at all - when he inevitably defends his belt against Pereira.
It's still surprising how quickly Pereira has become a contender in the UFC, but perhaps we should have seen this coming. Adesanya-Pereira is the fight the division - and Adesanya - needs right now, and it'll likely be the biggest challenge of the champ's title reign yet.
Muniz on track to take over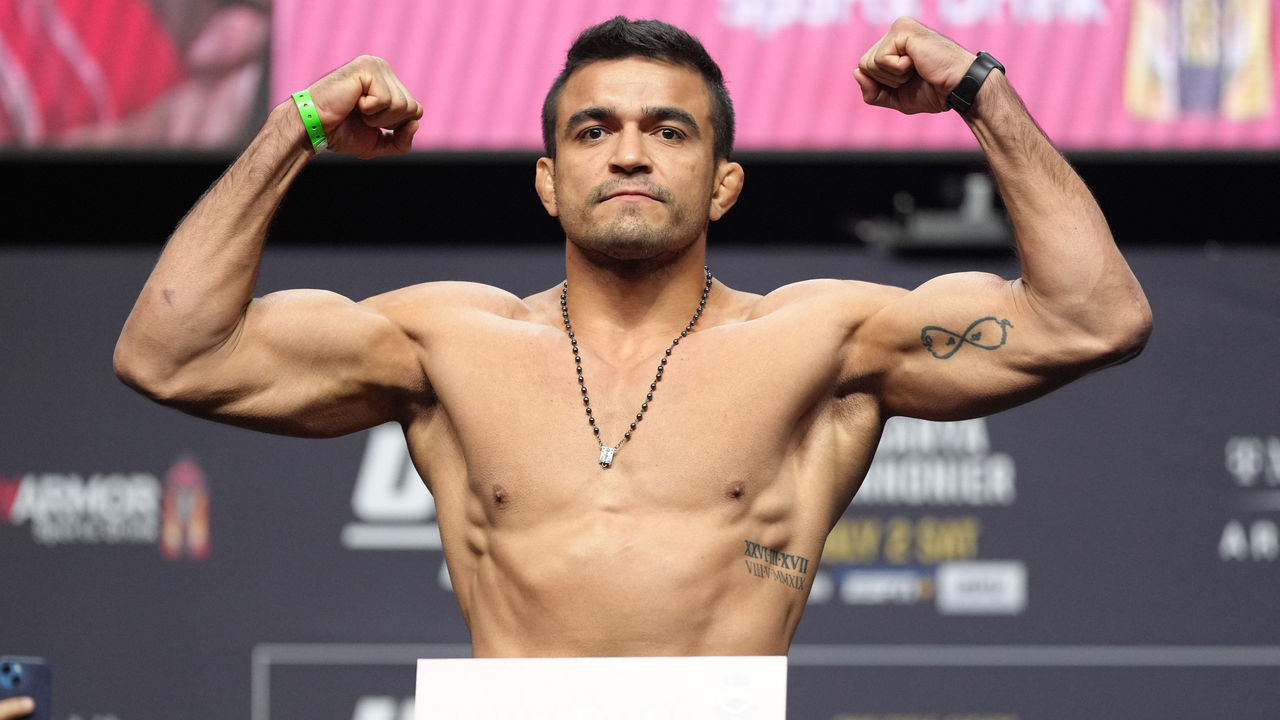 Speaking of middleweights on the rise, how about Andre Muniz?
Muniz remained unbeaten in the UFC with a dominant decision win over division staple Uriah Hall, and he appears to have all the makings of a future title contender.
The Brazilian is insanely good at controlling his opponents on the ground, and he displayed his skill set once again. Muniz routinely took Hall to the mat, held him there for long stretches, and looked for submissions. While Hall defended well and ensured Muniz didn't lock anything in, he ultimately couldn't keep his opponent off him.
Muniz is now 5-0 in the Octagon, and as he continues to climb the middleweight ladder, it's quickly becoming realistic to wonder if anyone can stop this man.
Comments
✕
UFC 276 rundown: Adesanya in a predicament, Volkanovski ready for lightweight
  Got something to say? Leave a comment below!