UFC 270 rundown: Ngannou's fight IQ on display
Chris Unger / UFC / Getty
Francis Ngannou retained the heavyweight title Saturday, defeating Ciryl Gane by unanimous decision in the UFC 270 main event in Anaheim.
Also on the card, Deiveson Figueiredo beat Brandon Moreno in a trilogy bout to become flyweight champion for the second time.
Here are three takeaways from the pay-per-view card:
Ngannou ... the grappler?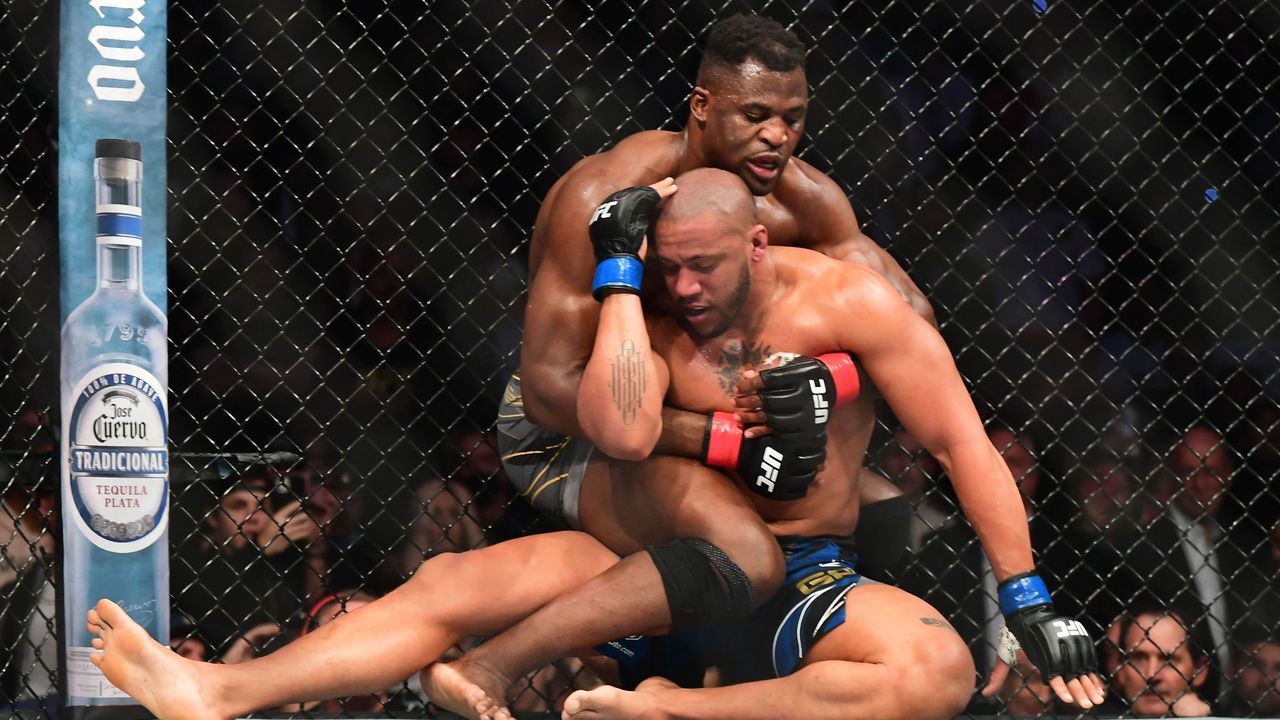 Ngannou showed a new side of his game against Gane.
There was no big finish from arguably the biggest knockout artist in UFC history. No overhand right that shut out his opponent's lights. No vicious uppercut that had the entire MMA world talking. None of that. Instead, Ngannou grappled his way to victory.
While the fight wasn't as exciting as it could've been - or as exhilarating as one of his highlight-reel knockouts - it was one of Ngannou's most impressive performances to date.
Before Saturday, Ngannou was one-for-three in takedown attempts in 13 UFC bouts, according to ESPN's Marc Raimondi. He completed four-of-five takedowns against Gane, a top-level fighter who entered as the interim champ and betting favorite. That statistic alone speaks volumes about the improvements Ngannou has made in recent years while training at Xtreme Couture in Las Vegas.
It wasn't just the fact that Ngannou used a weapon to beat Gane that we'd almost never seen from him. It was when and how he executed it. Ngannou lost the first two rounds on two judges' scorecards. Gane, a more technical striker than Ngannou, appeared to be in control and on his way to winning the bout and title.
Mid-fight, Ngannou realized he needed to try something else and seemingly changed his game plan. He took down Gane twice in the third round and then twice again in the fourth, taking note of the fact that the momentum was shifting in his favor because of what he was doing differently. There were a few dicey moments in the fifth round, but Ngannou's top control secured him the win.
Some fighters would've crumpled after losing the first two rounds of a high-stakes bout. And as the third round started, it sort of felt as if Ngannou was heading in that direction and that it was Gane's fight to lose. But the champ proved everyone wrong. What he did took massive heart - and fight IQ.
The narrative that Ngannou is one-dimensional is over. There was good reason to wonder what would happen in a Ngannou fight if it reached the mat before this win - the 2018 loss to Stipe Miocic is still a hard visual to forget, and understandably so - but that's no longer the case. Many thought Gane would be able to control Ngannou on the ground, especially in the later rounds. In reality, it was the exact opposite.
Not only can Ngannou defend himself on the ground, but he can offensively use wrestling and grappling to win rounds - late in fights, without getting too tired. He can go the distance and win. That's something we'd never seen from Ngannou before, and it was so impressive.
Gane's learning experience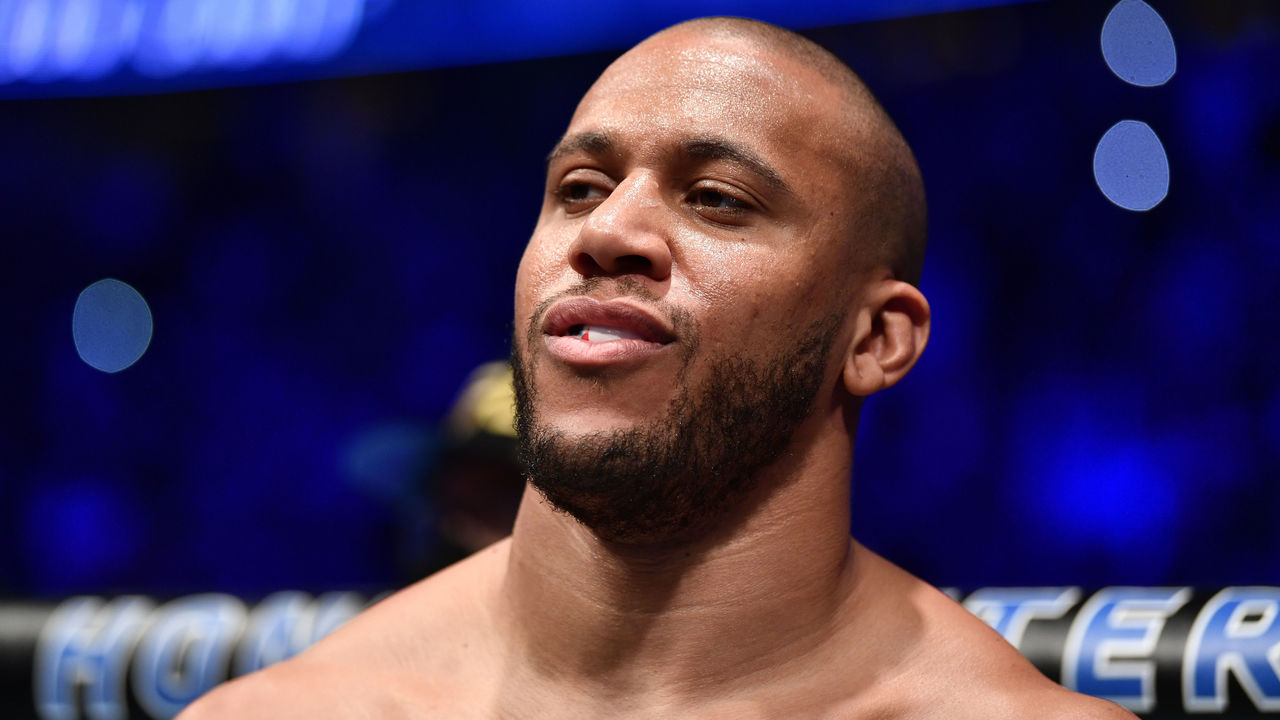 It's easy to forget Gane has been a professional MMA fighter for only three-and-a-half years, and in the UFC since 2019.
That's because he doesn't seem inexperienced at all. He's a seasoned striker - aided by his background in Muay Thai, surely - and he has some submission chops, too. It's not raw ability that we see from Gane each time he steps into the Octagon. It's some of the best damn technique in the heavyweight division.
As good as Gane looked through his first seven UFC appearances, it's important to remember that he is, in fact, still relatively new to the sport. With that in mind, there's no doubt he's going to learn a lot from his first career loss.
He'll work on his takedown defense. He'll work on his get-up game. He might work on being a bit busier on the feet. Ngannou showed the rest of the division how to beat Gane, and Gane is going to need to improve certain areas of his skill set to keep winning.
At 31 years old, Gane has a ton of room to grow. He's going to come back better from this, and that's a scary thought.
Figueiredo was at his best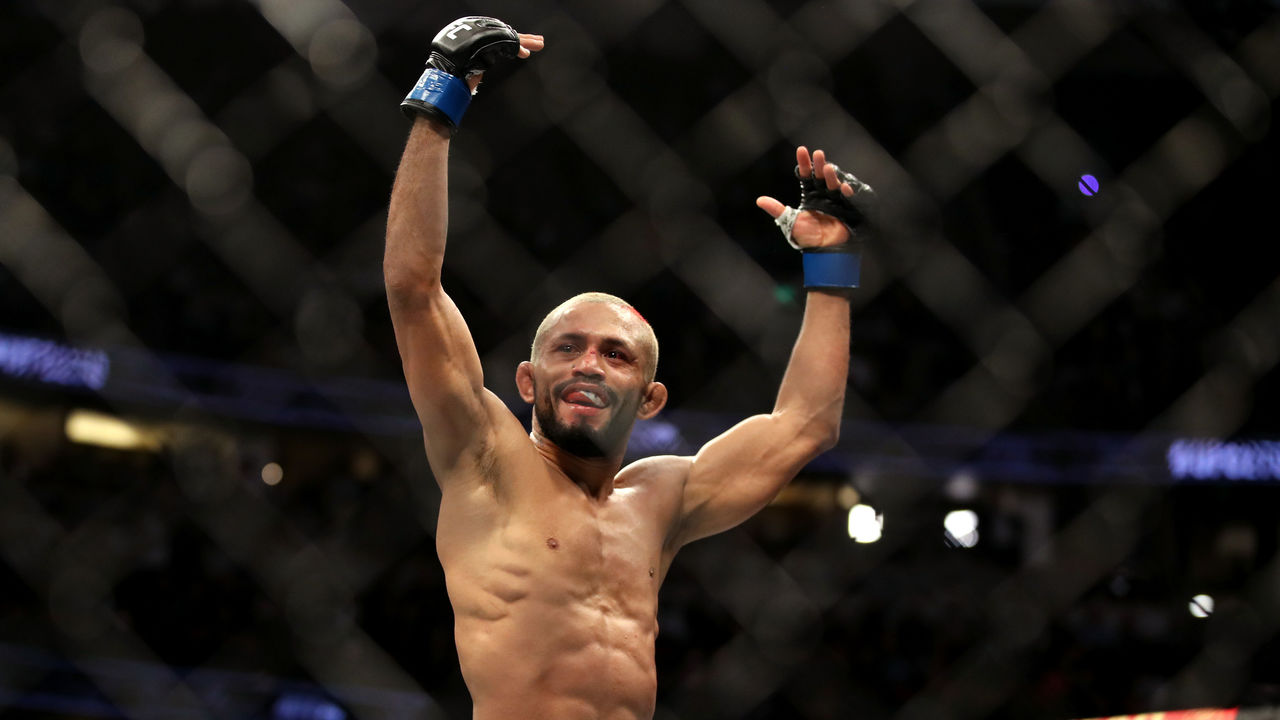 Figueiredo didn't quite look himself in his rematch with Moreno last summer. He seemed to be back in full form during Saturday's trilogy fight.
The new flyweight champ used the right amount of patience and aggression. In their first bout, Figueiredo and Moreno slugged it out, making for one of the most thrilling battles of 2020. In the second fight, Figueiredo never found his groove before Moreno choked him out. This time, Figueiredo had the slightly bigger moments in the very competitive fight, dropping Moreno late in the third round and chopping down the former titleholder's lead leg with kicks.
Figueiredo appeared to have a tough weight cut ahead of the rematch, stepping onto the scale at the last minute. On Friday, he was second to weigh in after Moreno. Statement made.
We'll never know for sure whether or not the weight cut had any impact on Figueiredo's performance in the loss to Moreno. But the two drastically different results make it pretty clear that Figueiredo was at his best Saturday as he moved the series with Moreno to 1-1-1, and he wasn't at his best last June.
Comments
✕
UFC 270 rundown: Ngannou's fight IQ on display
  Got something to say? Leave a comment below!