4 storylines to watch at UFC 270
Carmen Mandato / UFC / Getty
Francis Ngannou will put his heavyweight title on the line for the first time against interim champ Ciryl Gane in Saturday's main event at UFC 270 in Anaheim.
The card also features a trilogy bout between flyweight champion Brandon Moreno and former titleholder Deiveson Figueiredo.
Here are four key storylines heading into the event.
A heavyweight clash to remember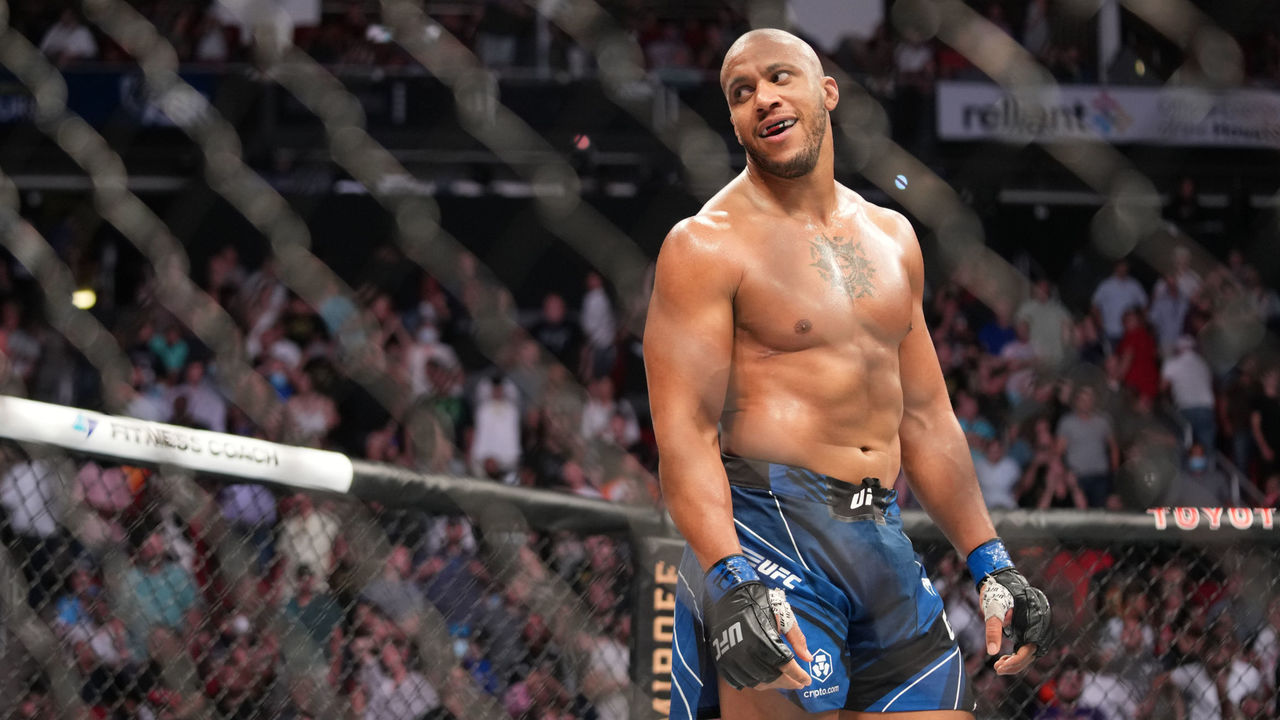 Ngannou versus Gane is everything you could ask for in a fight: The stakes are high, it's competitive on paper, and there's some real history between the fighters.
It might just be the best heavyweight title fight in UFC history.
Ngannou looked unbeatable against Stipe Miocic last March. He was more composed on the feet than in previous fights, his unworldly power was still very much present, and his takedown defense was better. That's a scary combination.
But if anyone can stop him, it's the undefeated Gane, who has soared through the heavyweight ranks since his 2019 debut in the UFC. There's no doubt "Bon Gamin" is Ngannou's toughest challenger - he's even the slight betting favorite. Gane's slickness, speed, and technical striking can definitely cause Ngannou problems.
While both fighters have a path to victory, the same can't be said for other contenders in the division. These two are clearly above everyone else - even Jon Jones, at least on paper. Whoever comes out on top could be the heavyweight king for a long time.
To add to the intrigue, Ngannou and Gane used to train together at MMA Factory. While their time didn't overlap for as long as people think, there's no doubt they're more familiar with each other. We'll see if that has any impact on Saturday's clash.
Ngannou's future at stake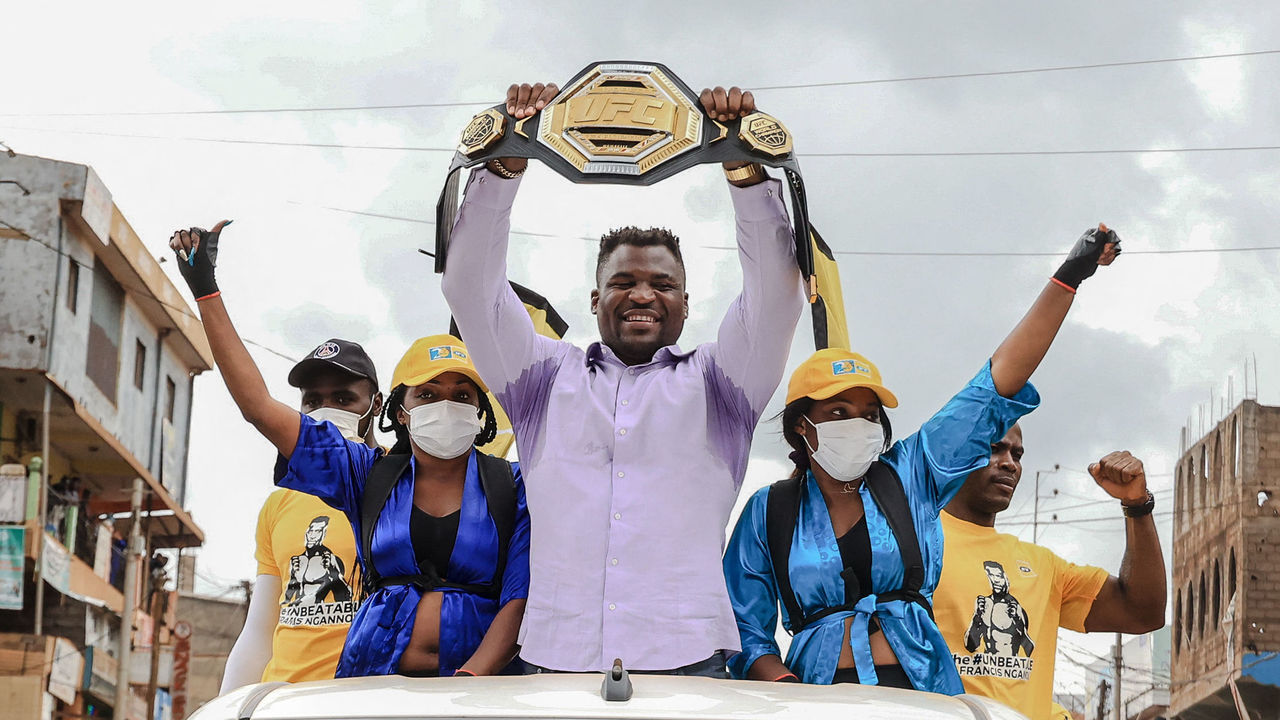 One of the most fascinating storylines of 2022 is Ngannou's contract squabble with the UFC.
The heavyweight champion is in an unprecedented position ahead of the fight. Should he lose, he'd become a free agent and be allowed to negotiate outside the UFC after a 90-day exclusivity period. Should he win, he'd still be under contract because of the UFC's champion's clause. However, it's unclear what would happen if Ngannou and the promotion don't agree to a new deal.
"The Predator" already said he won't compete in the UFC under his current deal after the fight. He wants a raise from the typical $500,000 or $600,000 that champions are paid - and to be allowed to take a boxing match.
The result of Saturday's main event could have a huge impact on Ngannou's future. A loss gives him a quicker path out of the UFC if that's what he chooses. It might also make the UFC more willing to move on from the Ngannou business. A win would mean he sticks around - at least for a while - but even then, there are no guarantees about his long-term future.
How long will Moreno's reign last?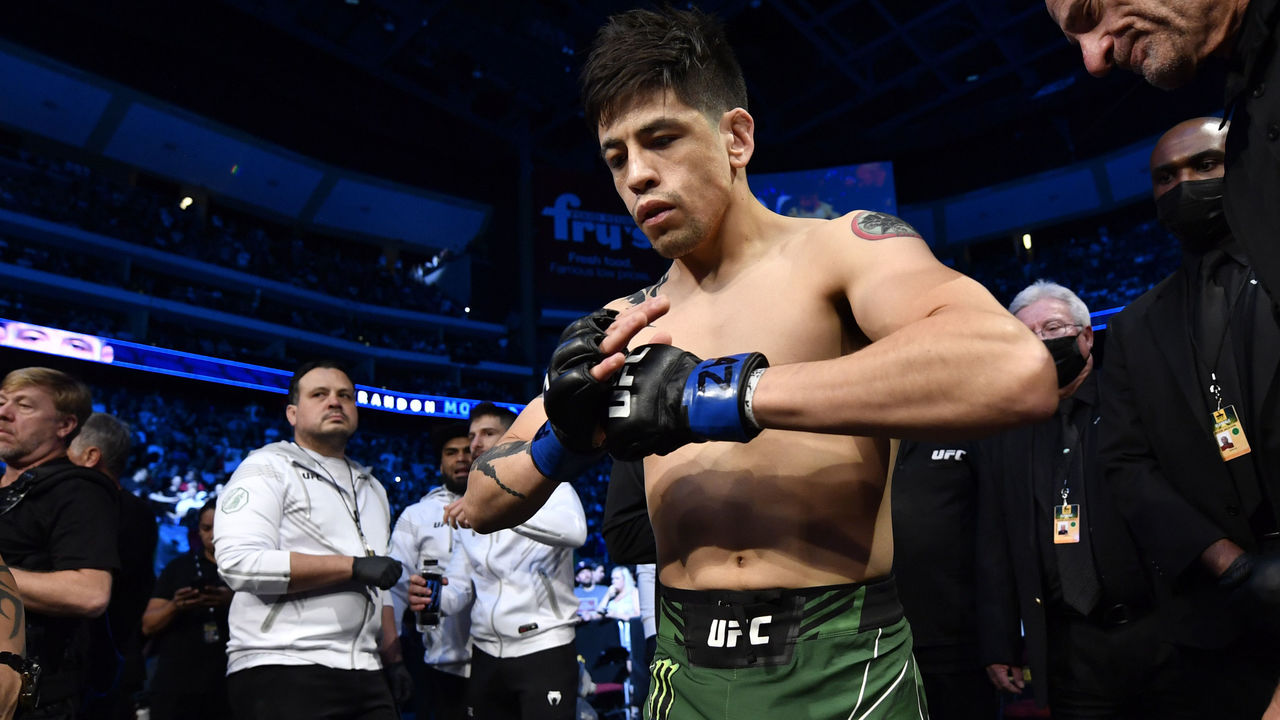 Everyone thought Figueiredo would rule over the flyweight division for years after he beat Joseph Benavidez in 2020 to claim the throne.
But Moreno shut him down with a masterful performance in 2021, and their upcoming third meeting has fans wondering whether Moreno can retain the belt and become the dominant champion they expected Figueiredo to be.
Frankly, it's too early to tell. As good as Moreno looked in their rematch last summer, it's important to remember that Figueiredo performed well in their first fight in December 2020, which ended in a majority draw (one judge scored in favor of Figueiredo).
And even if Moreno beats Figueiredo again, flyweight is a relatively wide-open division. There are numerous contenders who could be in line for a title shot soon, and there's no guarantee Moreno beats them all. In fact, Moreno already lost to Alexandre Pantoja and went to a draw with Askar Askarov.
That said, few expected Moreno to find himself with UFC gold around his waist in the first place. So maybe he is the dominant champ the 125-pound division has been waiting for since the end of the Demetrious Johnson era after all.
Is Figueiredo at bantamweight inevitable?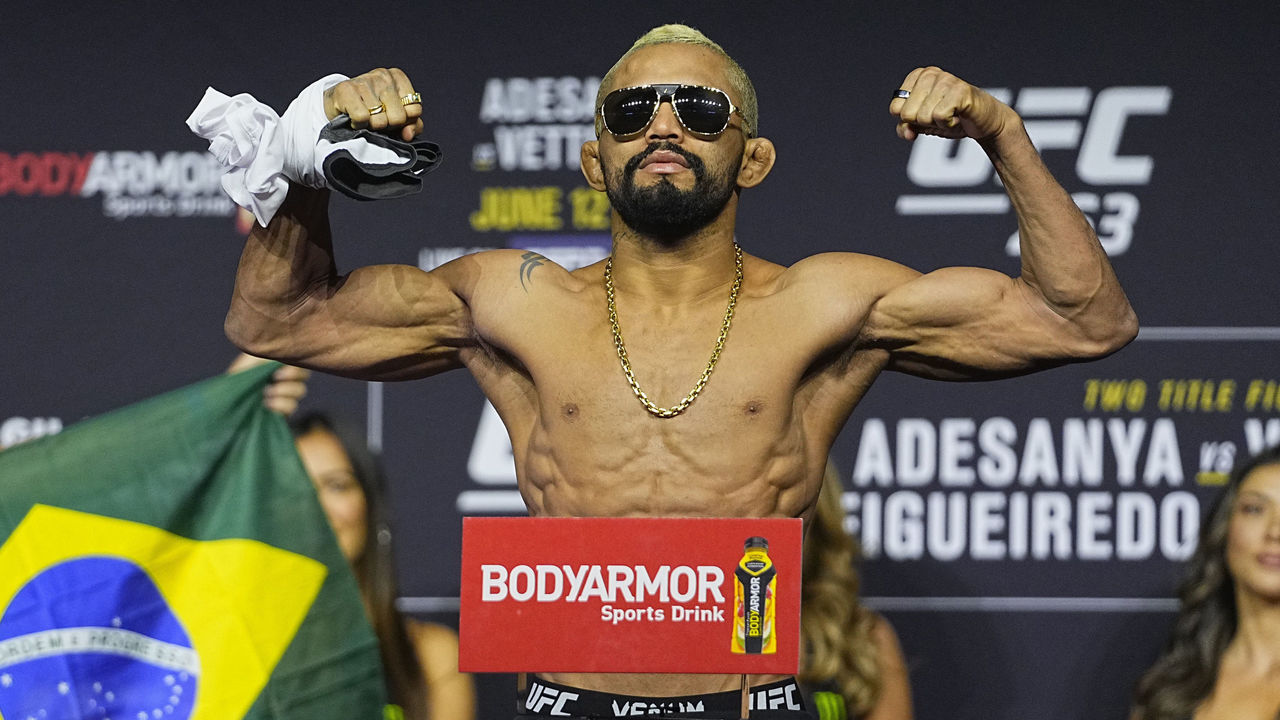 Figueiredo nearly lost the Moreno rematch before even making it to the Octagon. He weighed in at the last minute and seemed depleted while hitting the 125-pound mark.
That's certainly a cause for concern heading into the trilogy bout, especially if you consider Figueiredo's shredded figure a week before the clash. It seems the weight cut at flyweight will always be difficult - if not impossible - for him.
In light of his recent struggles on the scale, there's been a lot of chatter about Figueiredo moving up to bantamweight. Of course, if he recaptures the flyweight belt Saturday, such plans would likely be put on hold so he can defend at 125 pounds. But if Figueiredo suffers his second straight loss to the current champ, a move up would be realistic.
Either way, it gets tougher to cut weight the older you get, so Figueiredo retiring as a bantamweight seems a likely scenario.
Comments
✕
4 storylines to watch at UFC 270
  Got something to say? Leave a comment below!