5 storylines to watch at UFC 269
Carmen Mandato / Getty Images Sport / Getty
Charles Oliveira will put his lightweight title on the line for the first time against Dustin Poirier in Saturday's main event at UFC 269 in Las Vegas - the promotion's final pay-per-view event of 2021.
The card also features a women's bantamweight title fight between champ Amanda Nunes and Julianna Pena, Cody Garbrandt's flyweight debut against Kai Kara-France, and a bantamweight tilt between Dominick Cruz and Pedro Munhoz.
Here are five key storylines heading into the event.
Poirier's legacy fight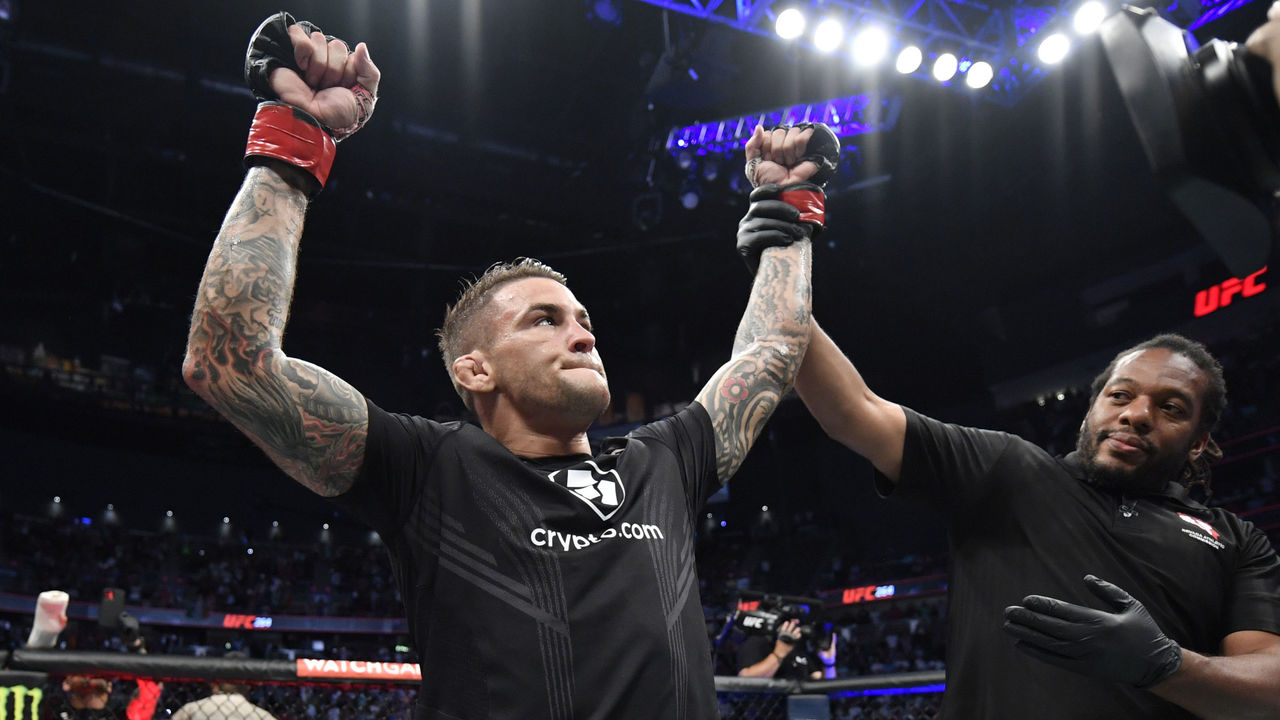 The last four years of Poirier's career constitute one of the most impressive MMA runs in recent memory: He went from a middling contender to one of the best pound-for-pound fighters on the planet.
The opponents he's beaten since 2017 include Justin Gaethje, Max Holloway, Eddie Alvarez, Anthony Pettis, and, most recently, Conor McGregor. Twice.
Four of those fighters were undisputed UFC champions, while Gaethje once held the interim lightweight belt and is the current top contender behind Poirier. Impressed yet?
Poirier - a former interim champion himself - also owns the most knockout wins in UFC lightweight history (eight) and has won the "Fight of the Night" award seven times. At 32, he's arguably already a candidate for the UFC Hall of Fame.
The only thing missing from his resume is the big one: the undisputed belt. He had a chance to capture it against Khabib Nurmagomedov in 2019, but he fell short in that fight (as did every one of Nurmagomedov's other opponents). In the two years since that unification bout - and particularly in the year since Nurmagomedov's retirement - Poirier has rightfully earned the label of uncrowned lightweight king.
But instead of fighting for the vacant belt earlier in 2021, he went the more lucrative route and faced McGregor a third time.
Most already consider Poirier the best fighter at 155 pounds. But, like it or not, title belts mean something in the UFC. Fighters either go down as champions, or they don't; there's no in-between, and that will have an impact on Poirier's legacy. That's why this fight against Oliveira is so important.
As of now, Poirier is the fighter who fell short in his biggest moment against Nurmagomedov. He can change the narrative Saturday.
Are we looking past Oliveira?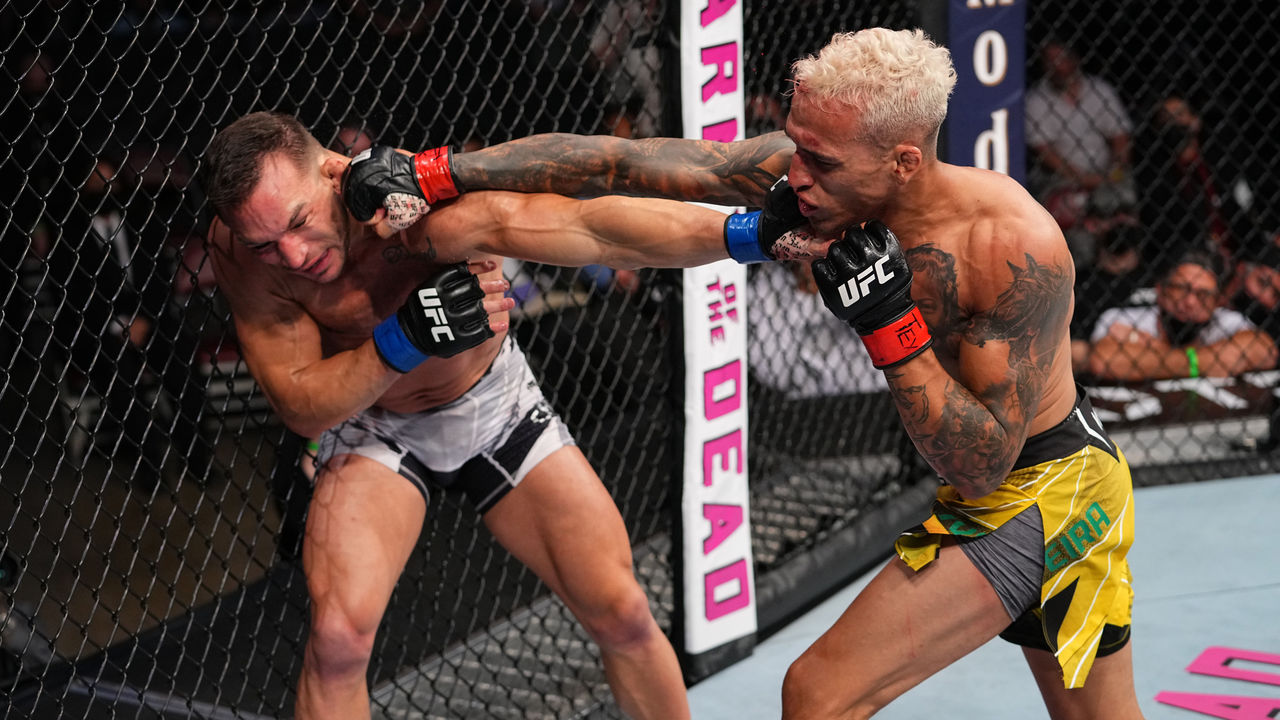 It does feel that way. There's far more chatter about Poirier's next steps - a potential rematch with Gaethje or a tough matchup against Islam Makhachev - than there should be. After all, the Oliveira fight hasn't even happened yet.
It's as if some believe Poirier is a lock to win. That's a silly notion. No one should count out Oliveira against anyone. He became champ for a reason - he's one of the most dangerous fighters in the UFC on the ground, and he can also finish opponents on the feet. Just look at what he did to Michael Chandler to claim the vacant belt in May.
One would expect people to stop overlooking Oliveira after his wins against Chandler, Tony Ferguson, and Kevin Lee, so maybe it's just that Poirier is really, really good. "The Diamond" does have a better resume overall, and it does make sense that he's a small betting favorite. It also feels like Oliveira needs to beat Poirier to be considered the true No. 1 lightweight.
Still, there's a sense that people are counting out Oliveira yet again, and that could prove to be a big mistake.
Does Pena have a shot against Nunes?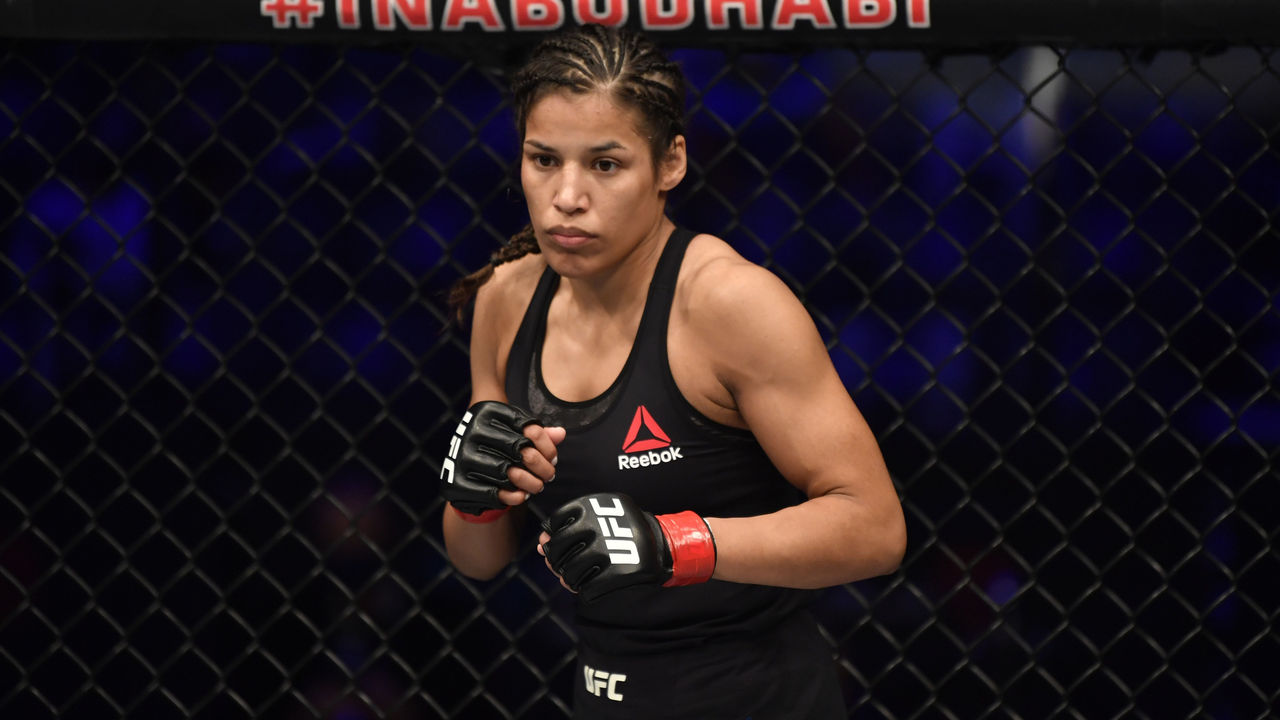 Crazy things happen in MMA, but let's not waste our time with this one.
Will Garbrandt be a player at flyweight?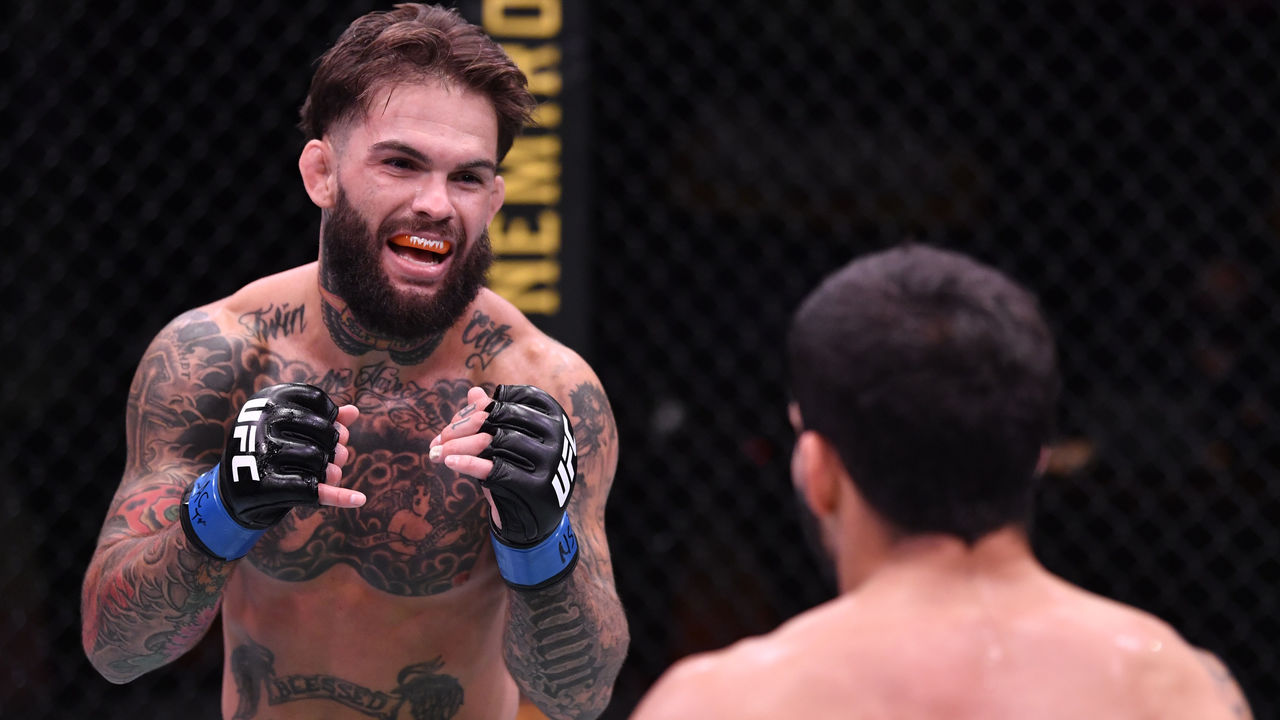 Based on the UFC's politics alone, it's entirely possible Garbrandt will emerge as a flyweight contender; a win over Kara-France immediately puts him in the title mix.
The UFC booked Garbrandt in a flyweight title fight against then-champion Deiveson Figueiredo in 2020, but Garbrandt had to withdraw and later took one more fight at bantamweight. It's clear the promotion wants Garbrandt - a former bantamweight champion once considered a potential superstar - in the 125-pound title picture. If the UFC was willing to give Garbrandt a title shot without any experience in the division, it seems likely to give him one if he beats the No. 6-ranked contender.
And, from a financial perspective, rightfully so. Garbrandt would likely be the most popular fighter in the division, and he'd easily be the most lucrative opponent for the winner of the January trilogy bout between Figueiredo and current champ Brandon Moreno.
But all of this comes down to Garbrandt's performance at a lower weight. Kara-France is no slouch, and it's possible Garbrandt struggles with the weight cut. His flyweight debut could turn out a lot like fellow ex-bantamweight champion TJ Dillashaw's in 2019.
The betting odds suggest the most likely scenario is Garbrandt beating Kara-France. That seems fair. If it happens, Garbrandt will probably get the title shot, and the move to flyweight will largely be considered a success. But that's only a short-term outlook. Will 10 fewer pounds completely change Garbrandt's career for the better after a rough few years at 135 pounds? Or will the tendencies that held him back in his original weight class eventually catch up to him? The latter seems like a strong possibility.
Could Cruz return to title contention?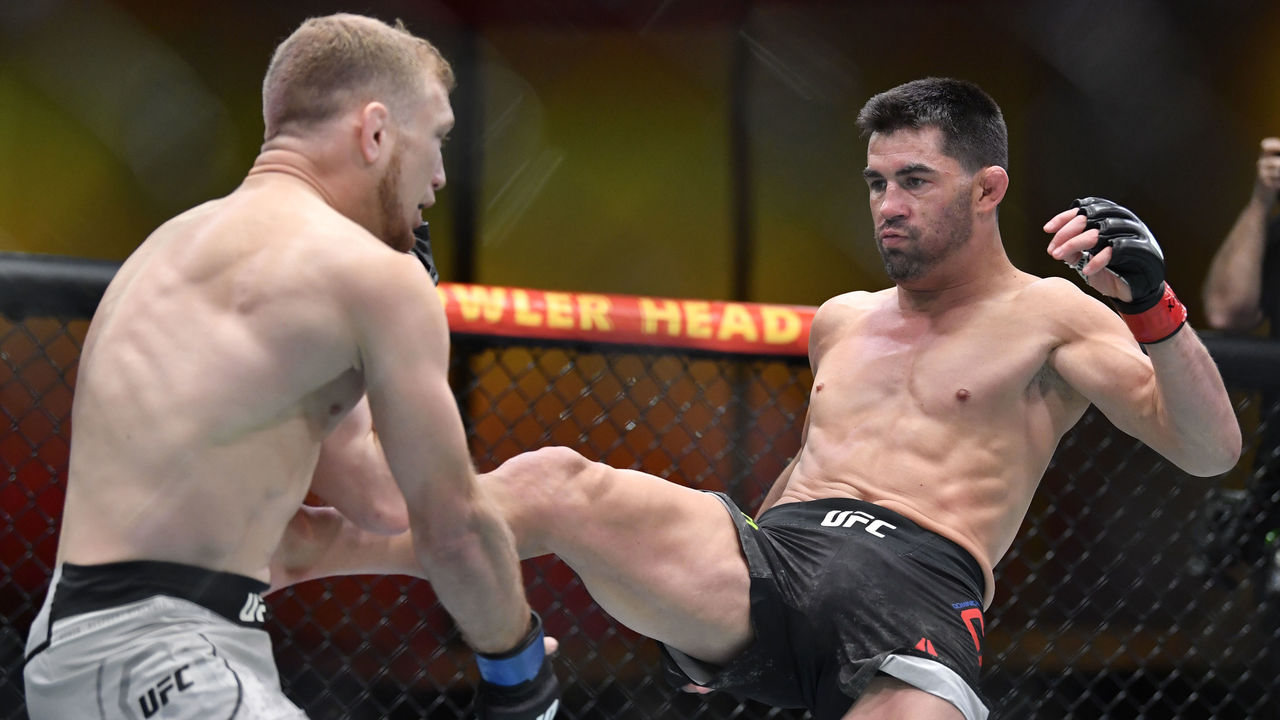 One of the greatest bantamweights of all time, Cruz enters his bout against Munhoz as the No. 9-ranked contender. A win would lift him to No. 7 or No. 8.
That said, it seems unlikely the 36-year-old will ever be considered a serious title contender again. The former champion is coming off a split-decision win over Casey Kenney, but he didn't look like one of the best in the world in that performance.
Cruz has only fought twice since 2016, so there isn't a ton of tape to consider. Still, it's relatively clear his best days are behind him. He's dealt with numerous severe injuries throughout his career and has competed as a professional since 2005, so this shouldn't come as a surprise.
"The Dominator" can still beat many bantamweights in the UFC, and he might even beat Munhoz on Saturday. But getting past top fighters like Aljamain Sterling, Petr Yan, and Cory Sandhagen is a completely different story.
Comments
✕
5 storylines to watch at UFC 269
  Got something to say? Leave a comment below!