Demetrious Johnson wanted a new challenge. So he's fighting a Muay Thai champ
Demetrious Johnson has done it all in mixed martial arts.
He was the UFC flyweight champion for six years. He broke the record for most consecutive title defenses in UFC history. He pulled off one of the craziest submissions ever - the Mighty Wiz Bar, as it has since become known - against Ray Borg. And he set the record (since tied) for the latest finish in UFC history, sinking in an armbar at 4:59 of the fifth round versus Kyoji Horiguchi.
That's not to mention the latest chapter of his career in ONE Championship, in which his accomplishments include capturing the Asia-based promotion's Flyweight Grand Prix title in 2019.
Mighty Mouse has had a remarkable career, to say the least.
So, when ONE called Johnson to see if he wanted to square off with flyweight Muay Thai champion Rodtang Jitmuangnon in a mixed-rules fight Dec. 5, he thought to himself, why not?
"I've been doing mixed martial arts for the last, what, 11, 12, 13 years of my career," Johnson told theScore. "So I think to be able to have the opportunity to do something different, I'm going to do it."
The fight between Johnson and Rodtang - which will headline ONE's 10-year anniversary event, ONE X - will be a combination of MMA and Muay Thai consisting of four three-minute rounds. The first and third rounds will be Muay Thai, and the second and fourth rounds will take place under MMA rules.
On paper, Rodtang could pose a bigger threat to Johnson than many of Johnson's MMA opponents. The 24-year-old is one of the top Muay Thai fighters in the world and has more than 250 professional wins. Rodtang is 10-0 under the ONE banner.
But Johnson isn't worried. After dominating his own sport for over a decade, the 35-year-old wanted to mix things up by entering someone else's territory.
"It's like if you worked at Microsoft for 13 years, and they're like, 'Hey, John, do you want to come upstairs and work on the next Halo 6 game that hasn't been announced yet?' ... I think that person would be an idiot not to jump on that opportunity," Johnson said. "So that's why I did it."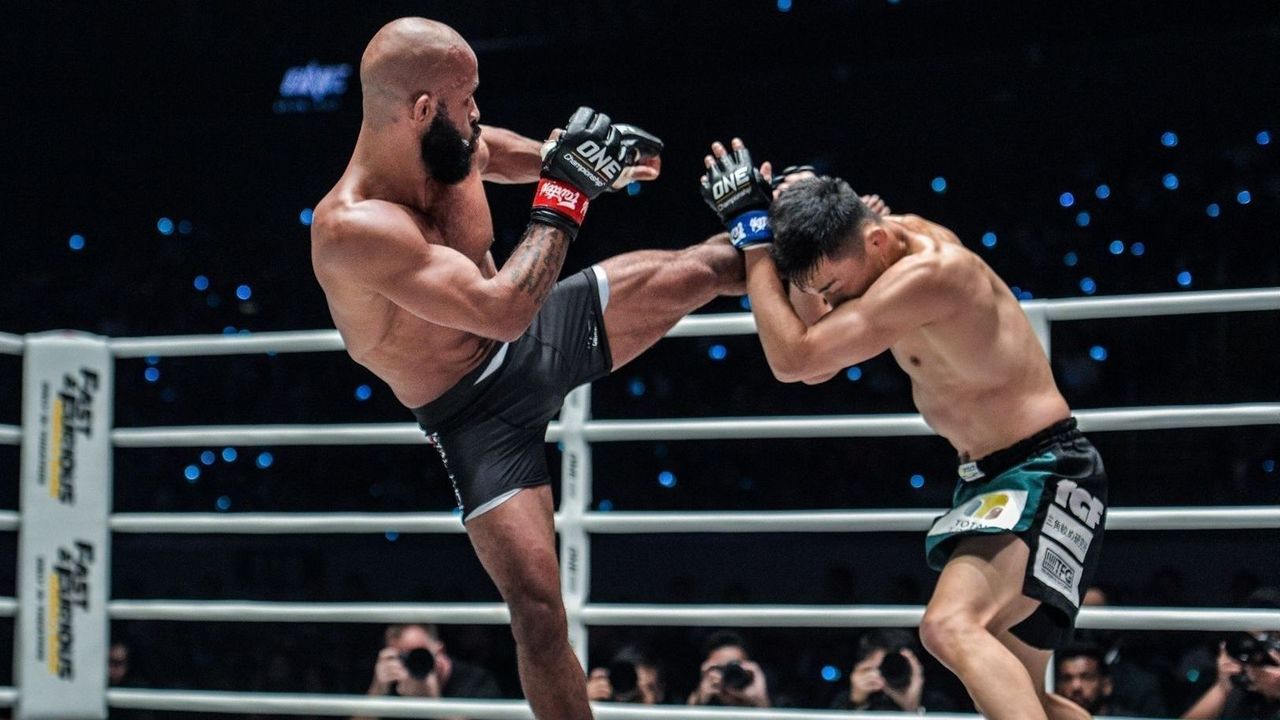 The prevailing wisdom suggests Rodtang will thrive in Round 1 under Muay Thai rules and Round 2 will be Johnson's time to shine, giving him a chance to use his likely massive advantage on the ground to try to submit his opponent. But Johnson doesn't think the unprecedented matchup is as straightforward as it may appear.
He expects the opening round against Rodtang will be "brutal." He will have to avoid Rodtang's bombs for three minutes without getting badly hurt and also get in some of his own shots when he can. Johnson insisted he will be fighting back in that first round, not just staying away from Rodtang. "You survive by fighting; you don't survive by running," Johnson said.
He doesn't view making it to the second round - the first round with MMA rules - as an automatic victory. He's used to five-minute rounds in MMA, so he'll have two fewer minutes to work in each stanza against Rodtang. That'll be a noticeable difference, he said, and it might prevent him from securing a submission.
"Once it hits the ground, I have to go to work immediately," Johnson said. "It's not like I can take my time. I have to get right to work."
A shocking loss
Johnson enters the matchup with Rodtang coming off a loss. Following a lengthy layoff due to the COVID-19 pandemic, he challenged Adriano Moraes for the undisputed ONE flyweight title in April and suffered the first knockout loss of his career.
Johnson refers to the final sequence of the fight - the right hand that dropped him and the powerful knee that ended it all - as "the blip," perhaps a nod to Thanos and the Marvel Cinematic Universe. And he remembers it vividly.
"When I got hit (with the punch), I was like, 'Ah, shit. Get up! Get up!'" Johnson laughed. "And when I got hit with the knee, it wasn't like I blacked out. I remember every shot, felt every shot. That's why after the fight, I got up immediately. I was like, 'Ah, f---. All right. Watch out. Get out of the way. Thank you, ref, for saving my life, I guess.'"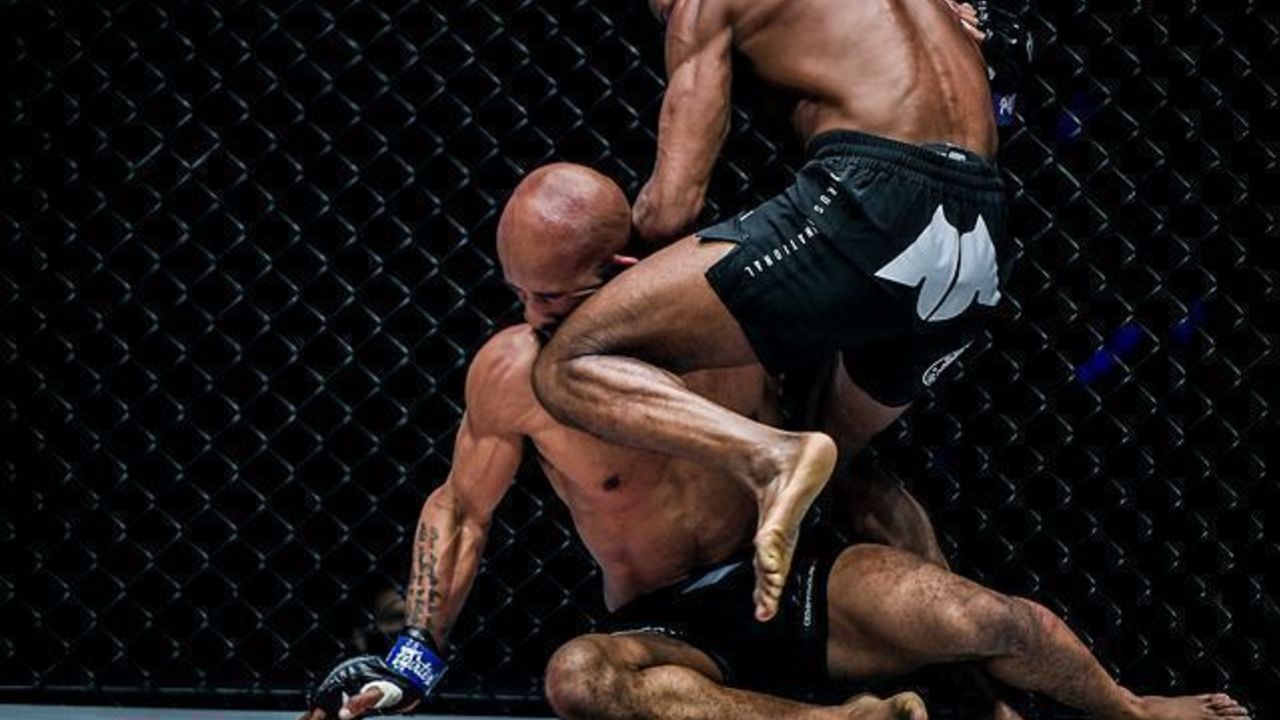 While it was the first time Johnson had been stopped in a professional MMA fight - his three previous losses all came by way of decision - it wasn't the first time he got dropped in a fight or knocked out doing something else. Johnson said he once became unconscious while snowboarding and it was much worse than the Moraes knockout. He woke up and asked his friend what they were doing out in the snow, with no recollection of what had happened.
Months later, there are some positives to take from Johnson's loss to Moraes. Had the fight played out differently, Johnson might not have been offered the mixed-rules bout against Rodtang in the first place. A win over Moraes likely would have meant defending the title, not testing his skills against a Muay Thai champion.
About the work
Johnson was a heavy favorite to beat Moraes. When he lost, many people thought an immediate rematch would be in the cards. But Johnson felt it was necessary to work his way back up to title contention in order to get a second shot at the belt - something we see less and less of in MMA these days.
"There's something about working for something instead of it being given to you because of your name or because you're the favorite in the fight," Johnson said. "I would rather work for something."
Johnson talked about the fight on video just hours after it happened, making no excuses and thanking Moraes for the opportunity.
He had a similar reaction when he dropped the UFC flyweight title to Henry Cejudo by a narrow split decision in 2018, ending a historic championship reign. Johnson doesn't lose often, but when he does, he's been gracious in defeat.
More than a fighter
Part of that, he said, is because his life doesn't revolve around fighting. He has a wife and three children, and his primary goal as an MMA fighter is to provide for them - not to pursue the glitz and glamor that comes with being a champion. If you walk into Johnson's home in Washington state, there's no evidence that he's one of the greatest MMA fighters of all time - no posters on the walls and no belts on mantles, he said.
Plus, Johnson wants to be a good example for his two sons and daughter by showing them that losing isn't the end of the world.
"They're going to get into sports, they're going to suffer defeats, they're going to battle adversity," Johnson said. "I don't want to display a piss-poor attitude in front of them, because they watch, they learn from that."
It remains to be seen whether Johnson will try to claim the ONE flyweight title again after the fight with Rodtang. He isn't really sure himself. He said it'd be great if he became the undisputed ONE champion before hanging up his gloves, but he would be "completely fine" if the opportunity never comes his way. His legacy is already intact.
In the 15th year of his pro career, Johnson is open to doing almost anything out of the ordinary: a Muay Thai fight, a kickboxing match, a boxing match with a YouTuber or a celebrity. Just not a jiu-jitsu match against grappling ace turned MMA fighter Garry Tonon, who's two weight classes above him, Johnson laughed. Or Johnson could go back to normal MMA after the Rodtang fight if that's what ONE wants. The possibilities are endless.
"I spent the last 13 years of my career striving for gold," Johnson said. "And I achieved it multiple times, defended it multiple times. I was a champion for six years. I've already been in that space. I've already been at the top of the mountain.
"I'm at the point now in my career where I'm just looking to have fun and enjoy myself."
Comments
✕
Demetrious Johnson wanted a new challenge. So he's fighting a Muay Thai champ
  Got something to say? Leave a comment below!