UFC 266 rundown: Put some respect on Volkanovski's name
Alexander Volkanovski retained the featherweight title with a unanimous decision win over Brian Ortega in the UFC 266 main event Saturday in Las Vegas.
Also, Valentina Shevchenko continued her reign of terror in the women's flyweight division, recording a fourth-round TKO victory over Lauren Murphy, while Robbie Lawler avenged his 2004 loss to Nick Diaz with a third-round stoppage.
Here are four takeaways from the pay-per-view card.
Exactly what Volkanovski needed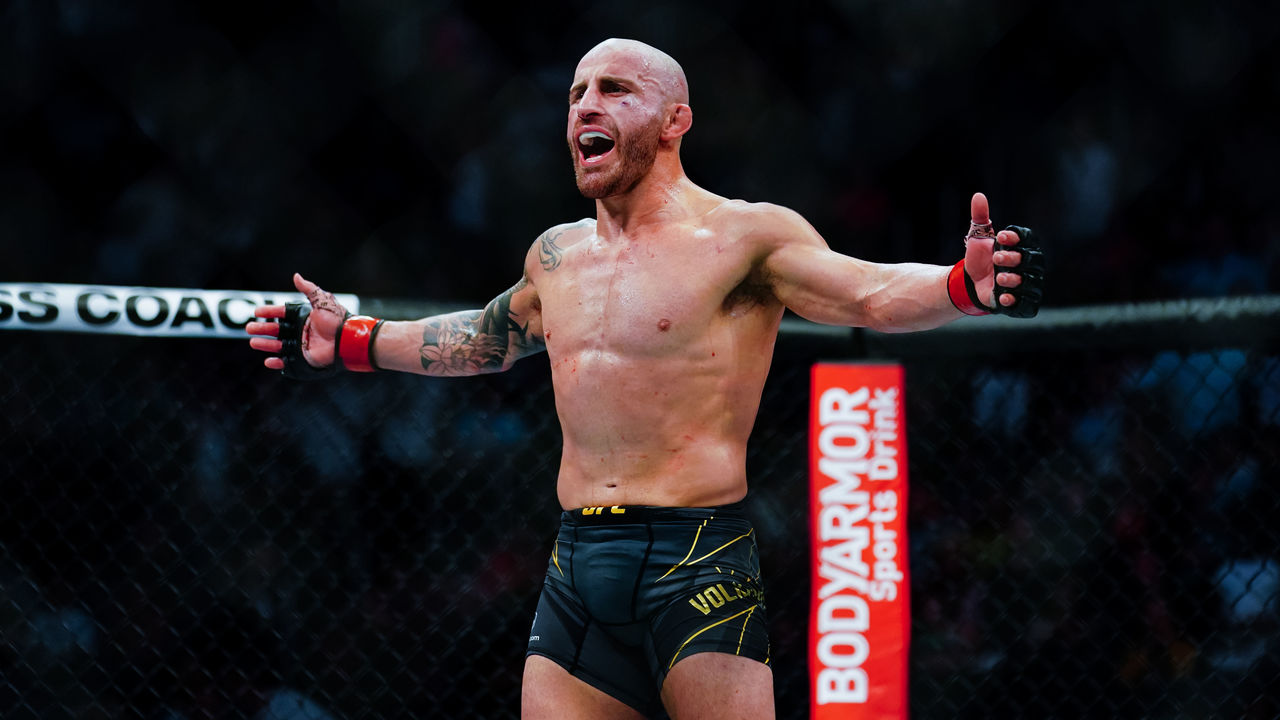 What a showing by Volkanovski.
The featherweight champion pressured and pummeled Ortega for five rounds and survived a submission scare in the third to successfully defend his title for the second time. It took grit and guts, but Volkanovski delivered in a big way, and he deserves everyone's respect.
The UFC's No. 4-ranked pound-for-pound male fighter faced some doubt going into the bout, as many thought he should've lost his last fight - a rematch against Max Holloway in July 2020 - and wasn't the real featherweight champion.
That was unfair to Volkanovski, who proved with two wins against Holloway - the first of which was clear-cut - plus victories against Jose Aldo and Chad Mendes that he was indeed the best 145-pound fighter on the planet and deservedly held the belt.
But, hopefully, Saturday's contest - an entertaining battle that ended up being relatively lopsided - changes the narrative, and, hopefully, fans start appreciating Volkanovski for the elite fighter he is. He's the best in his weight class, and it doesn't seem like that will change anytime soon.
Ortega too tough for his own good
Can we take a moment to appreciate how freakin' tough Ortega is?
This was title fight No. 2 for "T-City," and in both fights, he took an absurd amount of damage but lasted until either the doctor stopped it (against Max Holloway) or the final horn sounded (versus Volkanovski). In both bouts, his opponent landed over 100 strikes more than he did, according to Fight Metric's Michael Carroll. That has happened twice to just one other fighter in UFC history.
Volkanovski put Ortega in all sorts of trouble at the end of Round 3, and not everyone would have gotten off the stool and continued after that - Ortega did. Volkanovski dominated Ortega in the fourth, and not everyone would have come out for the fifth - Ortega did.
Not only did Ortega make it to the fifth, but that was arguably his best round. He marched Volkanovski down, looking for the finish, with seconds left on the clock. Never once did Ortega back down. That's the definition of heart.
That said, it's important to consider the real possibility that Ortega is too tough for his own good. The Volkanovski and Holloway beatdowns are the kinds of losses that could easily change a fighter's career, and not in a good way. Anthony Pettis was never quite the same after losing the lightweight title to Rafael dos Anjos, nor was Renan Barao after the first TJ Dillashaw fight.
Had Ortega's corner - or the challenger himself - stopped Saturday's title fight between the fourth and fifth rounds, it would have been a respectable and intelligent decision. This sport comes with serious consequences, and sometimes, fighters need to know when enough is enough.
A perfect champion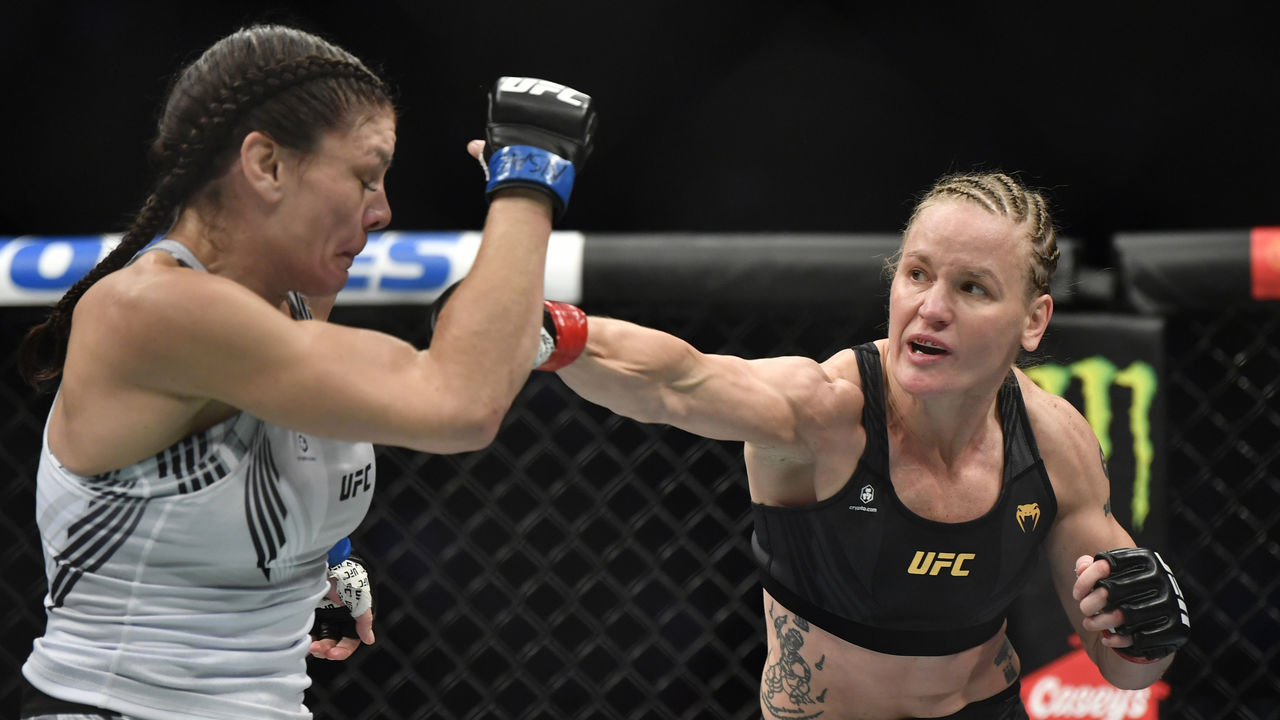 There are no words to describe Shevchenko's brilliance.
The women's flyweight champion was flawless - as is almost always the case - in her sixth title defense against Lauren Murphy. She took her time, landed some spinning strikes because why not, and then, when the opportunity presented itself, pummeled Murphy on the ground and became the first to stop the 38-year-old in pro MMA.
The difference in skill, power, and speed was evident. Never once was Shevchenko close to being in danger. Murphy had literally nothing to offer.
The crazy thing is, this could be a description of any one of Shevchenko's title fights. Jessica Andrade, Katlyn Chookagian, Jessica Eye - she has dominated everyone, finish or not, and is arguably the sport's most dominant fighter right now.
We're again left wondering if anyone can challenge her at 125 pounds. But let's be real: The answer is a resounding no. There's no touching Shevchenko until she's well past her prime - and even then it might not matter. That's how big of a gap there is between her and everyone else.
No harm, no foul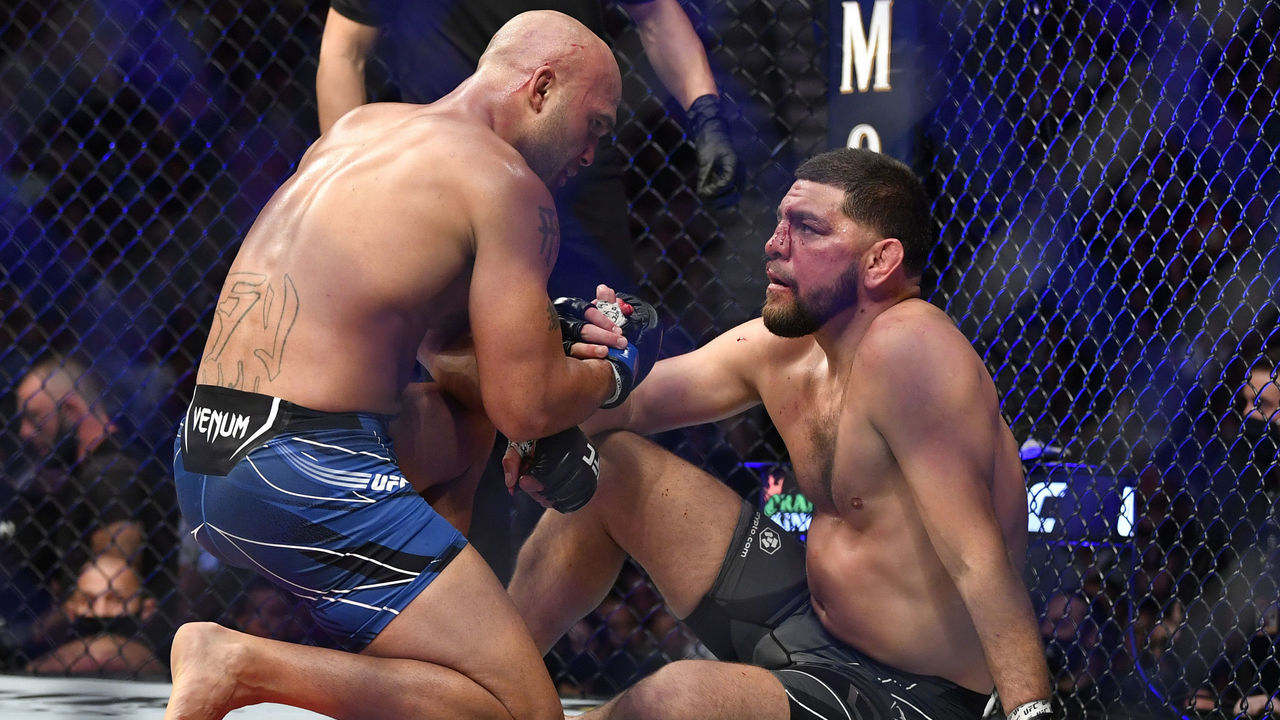 Diaz's return was more complicated than it might've seemed.
Days before his highly anticipated rematch against Lawler, Diaz said he wasn't actually interested in Lawler as an opponent - going as far as to say, "whoever set this up is an idiot" - and thought he should only be fighting welterweight champion Kamaru Usman.
The whole interview was strange, and it seemed like Diaz didn't want to return to the sport. And at 38 and coming off a six-year layoff, there was a real possibility Diaz would deliver a poor performance if he hadn't taken his training seriously.
But in the end, Diaz didn't look too bad. Lawler got the best of him and Diaz absorbed a decent amount of damage, but Diaz got his licks in, as well. Yes, he looked like a guy who hadn't fought since January 2015 and is past his prime, but that's exactly what we were dealing with.
There were some flashes of the Diaz fans fell in love with years ago. His combinations in the first round were on point - it had started to seem like Diaz could drown Lawler with his volume - and the slugfest was an all-around good time.
We probably don't need to see Diaz step into the Octagon too many more times, if at all, but this rematch against Lawler could have played out much worse than it did.
Comments
✕
UFC 266 rundown: Put some respect on Volkanovski's name
  Got something to say? Leave a comment below!