UFC 266 predictions: Is Ortega destined for featherweight gold?
Jeff Bottari / UFC / Getty
Ahead of Saturday's UFC 266 in Las Vegas, theScore's Nick Baldwin makes his picks for the top bouts.
Featherweight championship
Alexander Volkanovski (22-1)
vs.
Brian Ortega (15-1, 1 NC)
I've said it all week: Volkanovski is one of the most underrated champions in the UFC. He flies under the radar because he's not particularly flashy in the cage and doesn't talk much trash outside of it. But don't let that fool you; he's extremely good at what he does.
His record speaks for itself. He is undefeated in the UFC, hasn't lost since his fourth professional fight in 2013, and holds wins over Max Holloway (twice), Jose Aldo, and Chad Mendes - a who's who of the featherweight division over the past 10 years. The second fight against Holloway could've gone either way, but it was far from a robbery.
And then there's Ortega, who looked like a completely different fighter when he returned from a two-year layoff to beat Chan Sung Jung last October. Ortega entered the UFC known for his superb submission abilities, but he was very sharp on the feet against Jung - who's primarily a striker - and showed off a ton of new skills. Those two years on the sidelines paid off.
Still, Volkanovski is a different beast. The reigning featherweight champion can outwork you on the feet, control you with his wrestling chops, or pummel you with ground-and-pound.
Ortega is much improved in the striking department, but I still expect Volkanovski to chop him down with leg kicks and land the more impactful punches.
The challenger's best shot to win is probably on the ground - his bread and butter - but Volkanovski has shown no signs of weakness in submission defense. It'd be quite the statement if Ortega submitted him, but I don't see it happening. Plus, there's a good chance Volkanovski can use his own ground skills to threaten Ortega or keep the fight mostly on the feet at the very least.
Ortega is talented enough to give Volkanovski a fight - he's unlikely to get badly beat up - but at the end of 25 minutes, it'll be very clear who the better man is.
The pick: Volkanovski, unanimous decision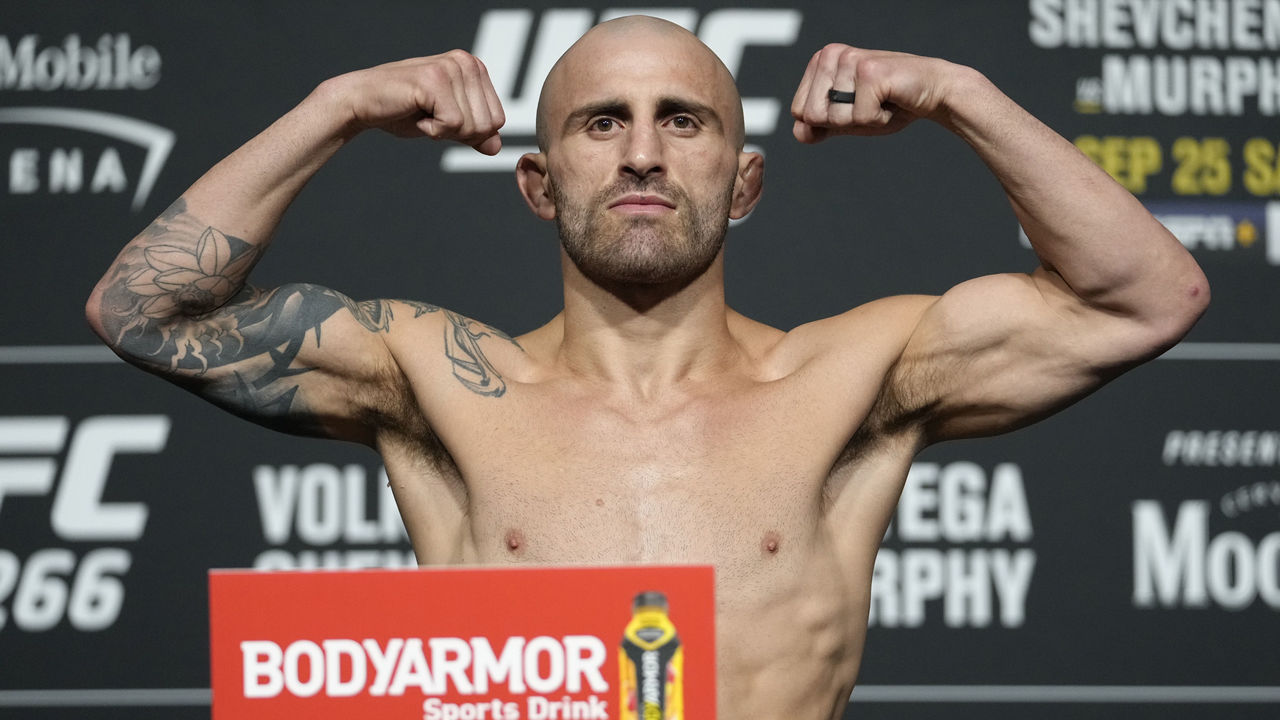 Women's flyweight championship
Valentina Shevchenko (21-3)
vs.
Lauren Murphy (15-4)
This is simply rinse and repeat for Shevchenko at this point.
Arguably the second-most dominant current UFC champion behind Amanda Nunes, Shevchenko is set to make her sixth title defense against the No. 3-ranked Murphy.
No one has been able to touch Shevchenko during her title reign, and that's not going to change Saturday. Murphy is tough, but that's the only thing going for her in this matchup.
Shevchenko's striking is far more technical and powerful, and she'll have the edge on the ground, too. Any other result would be one of the biggest upsets in UFC history, and on paper, it's impossible to see how Murphy could possibly pull it off.
The bigger question is whether Shevchenko will win by finish or decision. I'll go with the first option, but Murphy's grit should take Shevchenko into the championship rounds.
The pick: Shevchenko, fourth-round TKO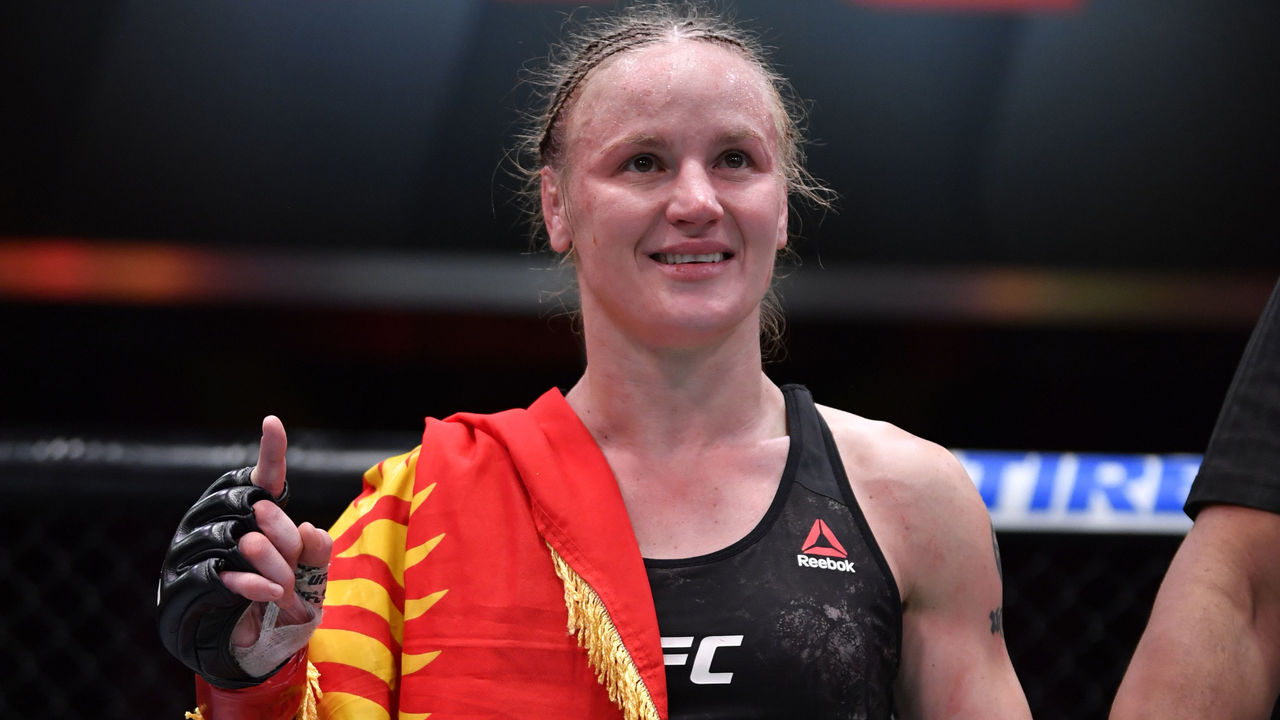 Middleweight bout
Nick Diaz (26-9, 2 NC)
vs.
Robbie Lawler (28-15, 1 NC)
This is the people's main event.
Diaz knocked out Lawler back in 2004 at UFC 47, but this is obviously a much different fight. Diaz, 38, is coming back after more than six years away from MMA, and Lawler, 39, is looking to end a four-fight skid while at the tail end of his pro career.
This time, Lawler should be favored. Though the former welterweight champion hasn't looked good in a while, there are simply too many unknowns surrounding Diaz's return.
Saturday's fight was originally set for 170 pounds, but Diaz requested earlier this week for it to be changed to a middleweight contest - it's unclear why he asked for the alteration.
Diaz's recent interview with ESPN is also relatively concerning, as he said he wasn't actually interested in the rematch with Lawler and should've been paired up against only welterweight champion Kamaru Usman (any MMA fan could tell you that would've been a bad idea). Following that interview, some fans questioned Diaz's state of mind and decision to return to the sport.
In the end, it's difficult to imagine a scenario in which Diaz looks like his old self, so I'm leaning toward Lawler in what will likely be a five-round striking battle, with the possibility of "Ruthless" scoring a finish midway through the bout.
The pick: Lawler, unanimous decision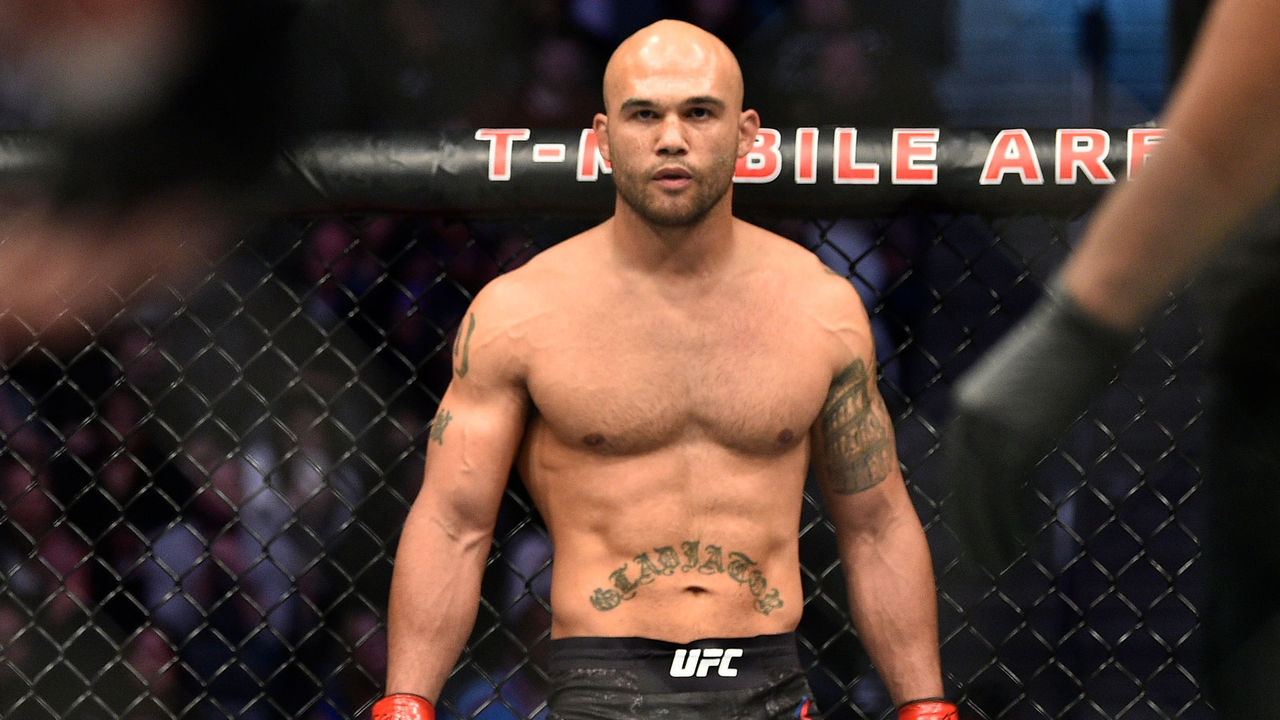 Heavyweight bout
Curtis Blaydes (14-3, 1 NC)
vs.
Jairzinho Rozenstruik (12-2)
Blaydes is looking to re-enter the title conversation with a victory over Rozenstruik after Derrick Lewis knocked him out earlier in 2021, and a victory is exactly what he'll get.
"Razor" is deservedly a heavy favorite because he has more ways to win. His striking has come a long way - though it's obviously not perfect, as seen in the Lewis defeat - in recent years, and his wrestling has been the best in the division for a while.
Though he impressed last time out against Augusto Sakai, Rozenstruik's game is still limited. The Suriname native has big power, and his striking is decent, but there are more technical heavyweights out there, and he doesn't offer much of a threat on the ground.
On the feet, Blaydes-Rozenstruik could be rather competitive, but on the ground, it won't be. As long as Blaydes can secure takedowns - and not run into an uppercut on the way in like he did versus Lewis - this should be a pretty one-sided fight.
The pick: Blaydes, second-round TKO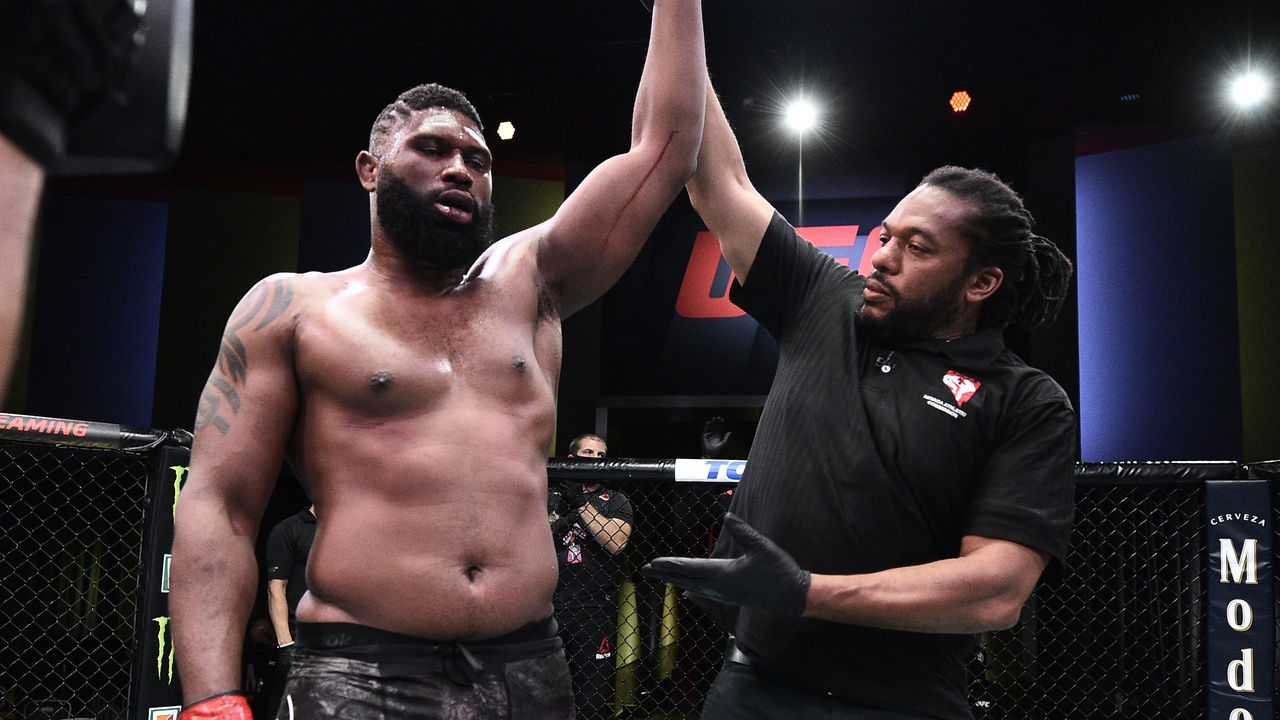 Comments
✕
UFC 266 predictions: Is Ortega destined for featherweight gold?
  Got something to say? Leave a comment below!