Coaches debate: What can we expect from Nick Diaz at UFC 266?
Jeff Bottari / UFC / Getty
Nick Diaz is set to make his return.
The fan favorite will end a six-year absence Saturday when he takes on former welterweight champion Robbie Lawler in a highly anticipated main-card bout at UFC 266 in Las Vegas.
It'll be a rematch of their 2004 fight, which took place at UFC 47 and ended in a second-round knockout by Diaz.
Diaz hasn't competed since a January 2015 no-contest against Anderson Silva, and it wasn't until recently that we thought we'd ever see him back in the Octagon. Now he's looking to make it 2-0 against Lawler in a fight that seems destined to be exciting one way or another.
theScore spoke to three coaches - Xtreme Couture's Eric Nicksick, Fight Ready MMA's Eddie Cha, and New England Cartel's Tyson Chartier - about how Diaz, 38, will look after spending a significant amount of time on the sidelines, and who'll ultimately walk away with the win.
(Editor's note: Responses have been lightly edited for length and clarity.)
What are you expecting to see from Diaz? How will he look?
Nicksick: I think he's going to come back kind of like how we saw him before. He's going to always be that guy who's willing to go in there and leave it on the line. He fights hard, he fights tough. But the things we're really going to have to wait to find out is the tactics that he's using. The game has evolved quite a bit in the past six years. Has he stayed with the times? I would venture a guess that he has. I'm sure he's been in the gym in some capacity during this layoff.
I hope he looks great. The Diaz brothers are good for the sport. Just the way they are, they represent the 209, their style of fighting, and who they are. I think it's important to have Nick Diaz back. My gut tells me that knowing the competitor he is, I think he's going to come in prepared. Hopefully, he's able to shine that night.
Chartier: It's such a wild card because you want to say he's an OG so he's going to look crisp, he's going to be in great shape. But you just don't know. I'm hoping that's what happens. Clearly, he's in shape, but has he been training a lot? That last five years or whatever it is, was he doing MMA or was he just staying in shape? I'm hoping he comes out in shape, ready to push a pace, and just fricking goes.
But I have to expect there's going to be some sort of carryover with the long layoff. You're going to see him be not as crisp. He's older, too. I don't think anybody - except maybe his super fans - is expecting the Nick Diaz of 2010 or 2008. His timing is going to be off, he's probably not going to be as quick, maybe his range will be a little off.
Cha: My biggest concern for Diaz is not just the ring rust, because I know he constantly trains. My concern is he's taken a lot of damage. We haven't seen proof that his chin is gone, but once it goes, it's gone. My biggest concern is Robbie Lawler hits hard. And he's fought more recently.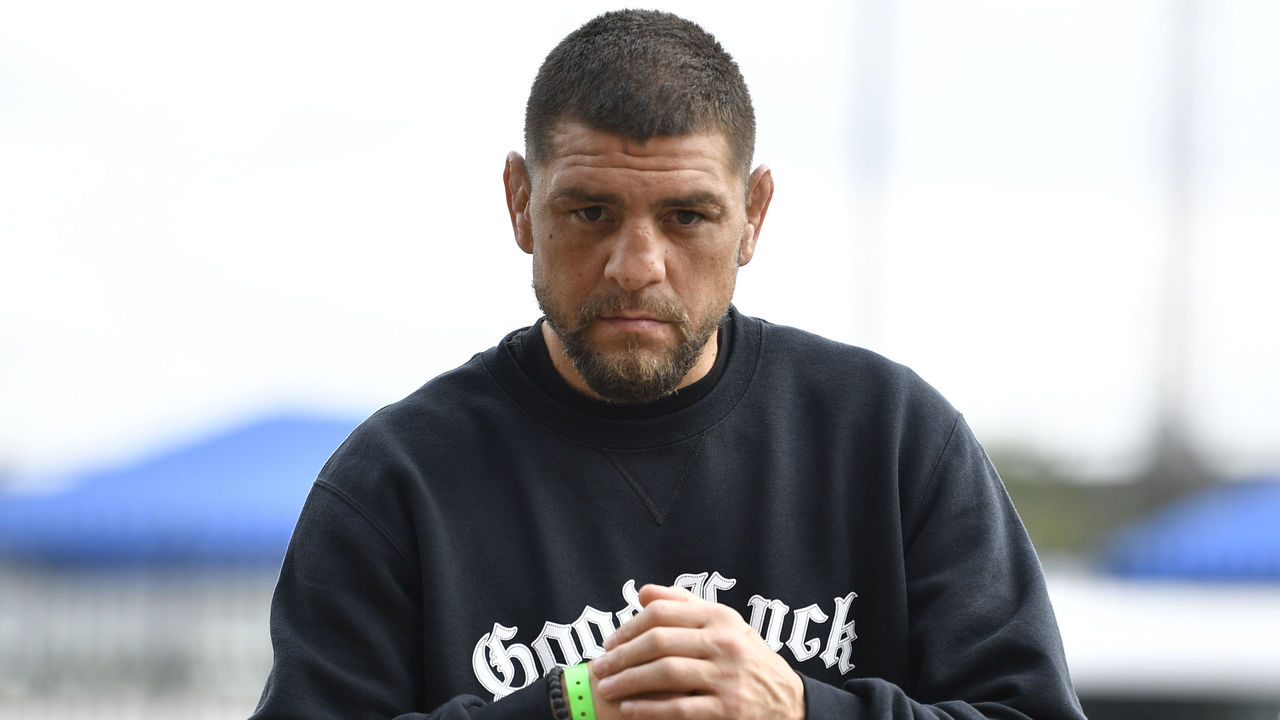 This fight is scheduled for five rounds. Whom does that favor?
Chartier: I think five rounds is probably better for Diaz than a three-rounder. Even if you look at Nate Diaz - who hasn't been super active, either - he looked the best in that fifth round against Leon Edwards. The Diaz brothers have cardio, they're still going to be there. It's not necessarily that he'll start to find his groove or get better. It's just that those guys are really good about picking shots, maintaining tempo, not trying to go for the kill, just trying to touch you and wear you down. They're chipping away. When you have 25 minutes, that's a lot harder to deal with than over the course of 15 minutes.
Cha: You would think it would favor Diaz with the conditioning and the Diaz brothers' track records. Their conditioning is always on point. But honestly, I just can't see it going five rounds unless Lawler has some ring rust and isn't able to pull the trigger. I don't think the cardio or the five rounds will make a difference.
Nicksick: I think it favors Nick because of that triathlete inside of him. But Robbie has done that, many, many times during his championship run. So it's tough to say.
What does Diaz need to do to beat Lawler and get his first win since 2011?
Chartier: He's probably going to come out and try to dictate the pace with a higher volume and keep Robbie on his heels a little bit. Just keep chipping away and not overcommit to a shot to avoid the big counters from Robbie. Almost a little bit like Nate did against Leon, but obviously he has to win those early rounds. I think it's going to be like the Diaz strategy of old: pot shot, pot shot, pot shot, and then mix in some power shots to wear you down, and then when they see they have you hurt, go in for the kill.
Cha: I think Nick's path to victory is he definitely has to take it into the later rounds, might have to tire Lawler out and try to get him to the cage. And obviously not take big shots. The Diaz brothers aren't ones to circle; they want to just come forward. I just don't know if that's possible for him.
The Diaz brothers are world-class guys on the ground, but they never try to exploit that too much. I think Diaz will want to strike and he'll need to take Lawler into deep waters.
Nicksick: I think he takes the same approach he took in the first fight: keep Lawler at length, start to pick him apart, and frustrate Robbie. We saw that - Robbie started to rush in with reckless abandon, where he wanted to try to knock Nick out. He did land some good stuff and stun Nick, but we all know about the Diaz brothers' chins. For me, Nick needs to stay long and start to weather on him a bit with it being a five-round fight.
Who are you picking?
Chartier: I think I'm going to go Nick Diaz. Robbie Lawler has been in a funk, whereas Nick hasn't fought for a while, so I don't know. Robbie hasn't looked good in his last few fights, and Nick didn't look bad in his last fight, even though it was a long time ago. Nick's coming back at a time where he must feel he's ready, so I'm going to go with Nick for that reason. Unless Robbie shows me that he's turning a corner, it's hard to pick Robbie right now.
Cha: I would say Lawler by knockout. If it goes to a decision, I'd kind of lean toward Nick. People won't be happy about it, but I'll say Lawler by knockout under three rounds.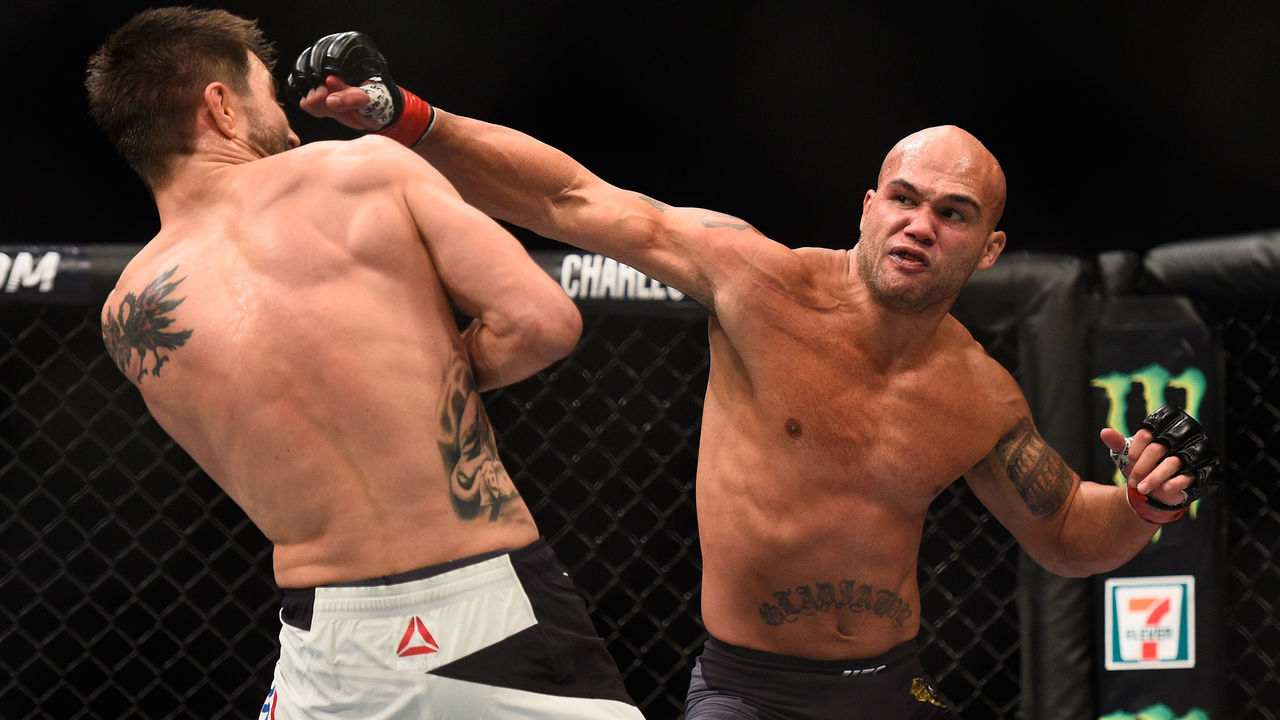 Nicksick: It is that kind of coin-flip fight because there are so many unknowns when it comes to Nick. The guy hasn't fought in so long. You're going off of reputation alone. I know what this guy's capable of doing, but has he been doing those things in camp? It's hard for me to go out and pick Nick Diaz when I know what Robbie Lawler's been doing and I know what he's capable of doing because he's been doing it as of late, even though it hasn't been resulting in the wins. I have to lean toward Robbie Lawler in this fight, but my heart is really pulling for Nick. I'd like to see this guy come back and succeed.
Comments
✕
Coaches debate: What can we expect from Nick Diaz at UFC 266?
  Got something to say? Leave a comment below!