4 storylines to watch at UFC 266
Chris Unger / UFC / Getty
A featherweight title fight is the main attraction at UFC 266 in Las Vegas.
In Saturday's main event, champion Alexander Volkanovski will put his title on the line against Brian Ortega.
The event also features a women's flyweight title bout between champ Valentina Shevchenko and Lauren Murphy, as well as the long-awaited return of Nick Diaz, who meets former welterweight titleholder Robbie Lawler in a rematch of their 2004 bout.
Here are four key storylines heading into the pay-per-view card.
When will Volkanovski get his respect?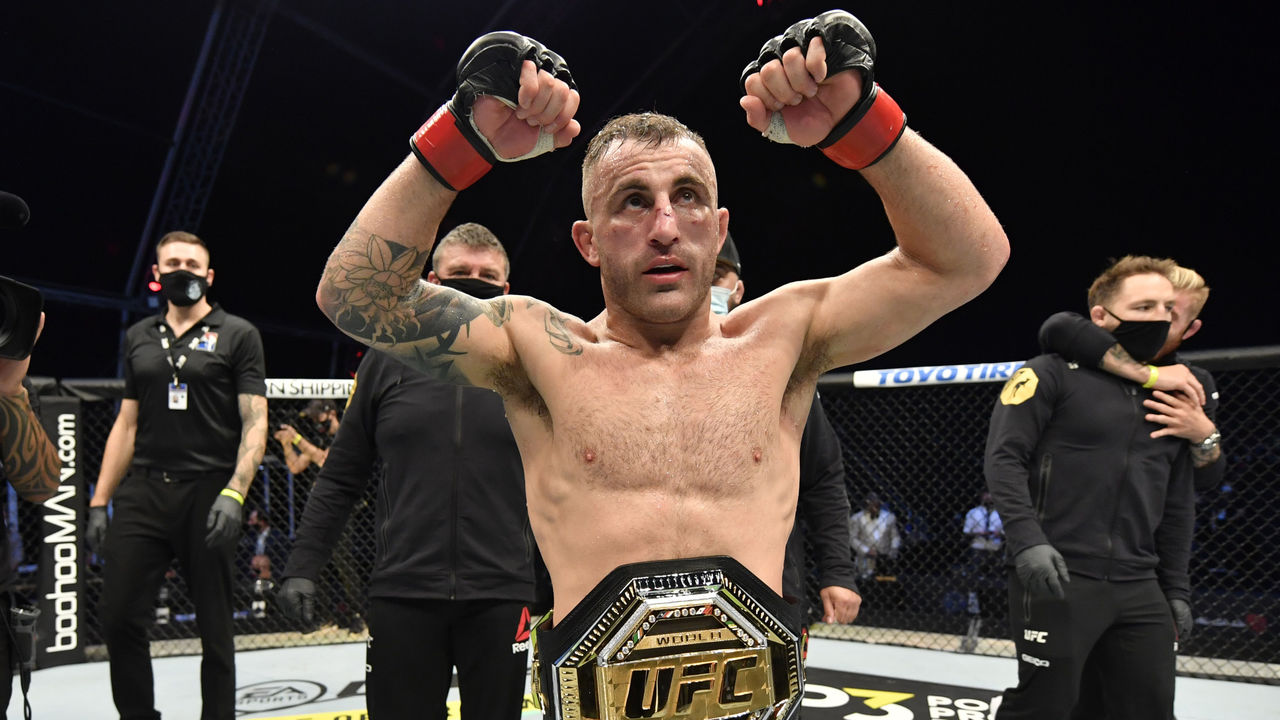 Volkanovski is better than people give him credit for.
How's that possible, you ask, considering he's a reigning UFC champion and rated No. 4 in the men's pound-for-pound rankings?
It all started with his last fight, a rematch against former champion Max Holloway in July 2020, which was also his first title defense after taking the belt from Holloway in December 2019.
There was no controversy in the first fight - Volkanovski beat Holloway fair and square, kicking off his own reign as the 145-pound champion. But Holloway apparently made some adjustments between then and the rematch, as many people thought the Hawaiian did enough to beat Volkanovski on the scorecards last summer.
However, two of three judges didn't, so Volkanovski kept his title.
In reality, it was a competitive fight. Even if you thought Holloway won, a Volkanovski scorecard wasn't horrendous. But that narrow win, in addition to Holloway's masterclass performance against Calvin Kattar in January, has people talking about Holloway as if he's the uncrowned king.
That's unfair to Volkanovski, who's undefeated in the UFC and riding a 19-fight winning streak overall. He'll have a chance to change the narrative - and convince his doubters that he's the "real" featherweight champion, even though he shouldn't have to do so - when he defends his belt for the second time against Ortega.
But even a convincing win against his upcoming challenger, who's coming off an outstanding triumph over Chan Sung Jung last October, might not be enough.
To really win the fans over, Volkanovski needs to leave no stone unturned. He needs to fight Holloway again and, this time, leave zero doubt about who's the better man.
Unless that happens, Volkanovski - who's very much worthy of being the No. 4 pound-for-pound fighter but not as popular among fans - may always be one of the UFC's more underappreciated champions.
Can Shevchenko become 1st to stop Murphy?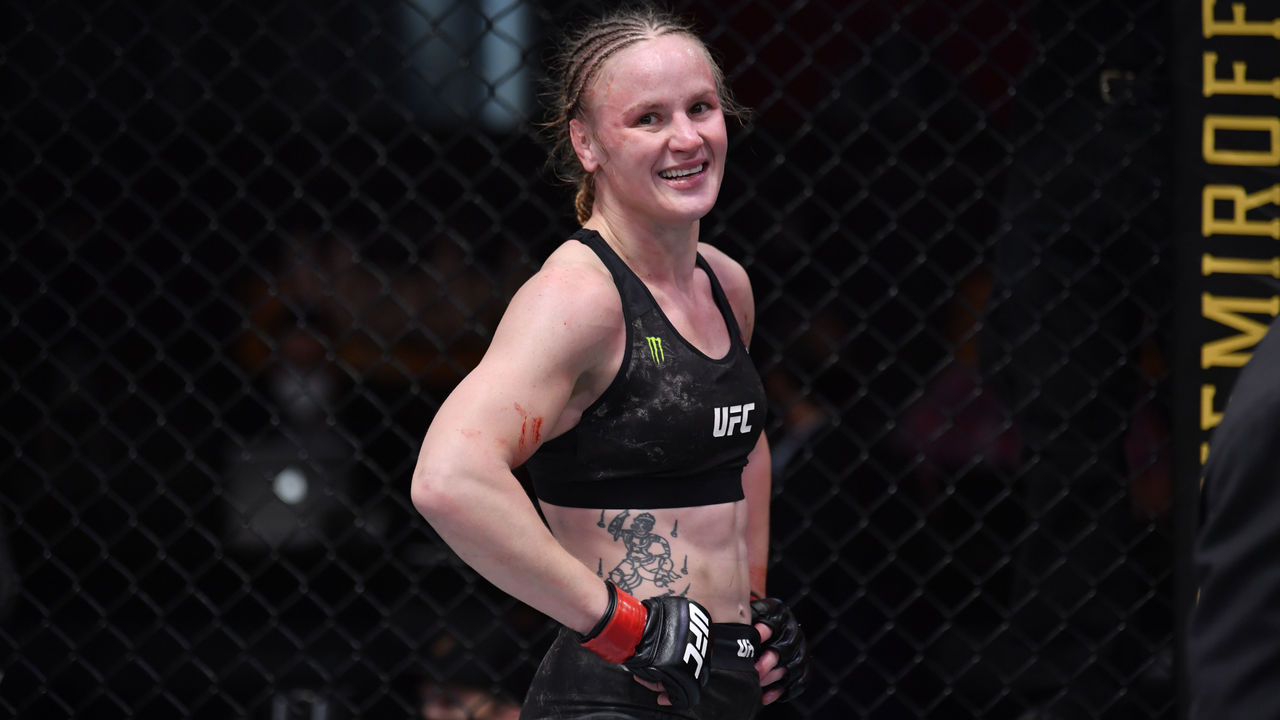 We don't ask whether Shevchenko will beat her opponents; we ask how she'll beat her opponents. That's how good the UFC women's flyweight champion is.
She's a 13-to-1 favorite against Murphy, and those odds speak for themselves. On paper, Shevchenko should handle Murphy with ease, just like her first five challengers.
But will she finish Murphy? That's where this matchup gets ever so slightly intriguing: Murphy has never suffered a stoppage loss in her professional MMA career.
Shevchenko has had a solid finish rate since becoming the 125-pound champion, ending three of her five defenses inside the distance. Taking out the durable Murphy will likely prove to be a tougher task for Shevchenko than finishing one of her previous challengers, like Jessica Eye or Katlyn Chookagian. But if anyone can do it, it's "Bullet."
Will Nick Diaz impress in return bout?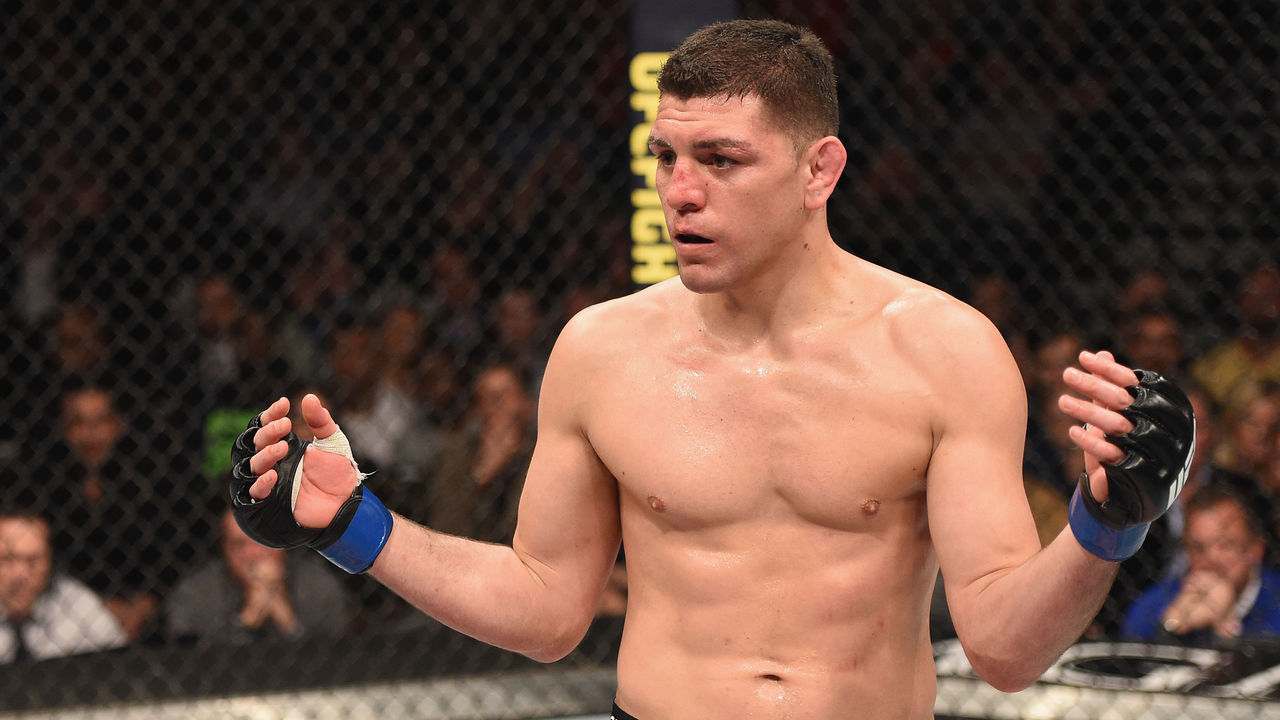 This question is just about impossible to answer.
Diaz hasn't stepped into the Octagon since his January 2015 meeting with Anderson Silva. He's 38 years old. He's surely taking this Lawler rematch seriously, but Diaz hasn't necessarily been living the life of a professional fighter during his six-year absence.
That said, at his peak, Diaz was one of the world's best welterweights. Popularity aside, he's a talented fighter.
So, he might look great against Lawler. He might look horrible. Frankly, no one knows.
The safest guess would be somewhere in between. Will this fight be a vintage Diaz performance that makes fans wonder if he can contend again? That seems too good to be true. But will he put up a good fight against someone about the same age as him in Lawler, a former UFC champion on the decline? Likely, yes.
Want to know what the smart thing to do is? Go into Diaz's return bout against Lawler with no expectations and try to enjoy whatever comes out of it, because it could be a wild ride.
Is Hooker still a lightweight contender?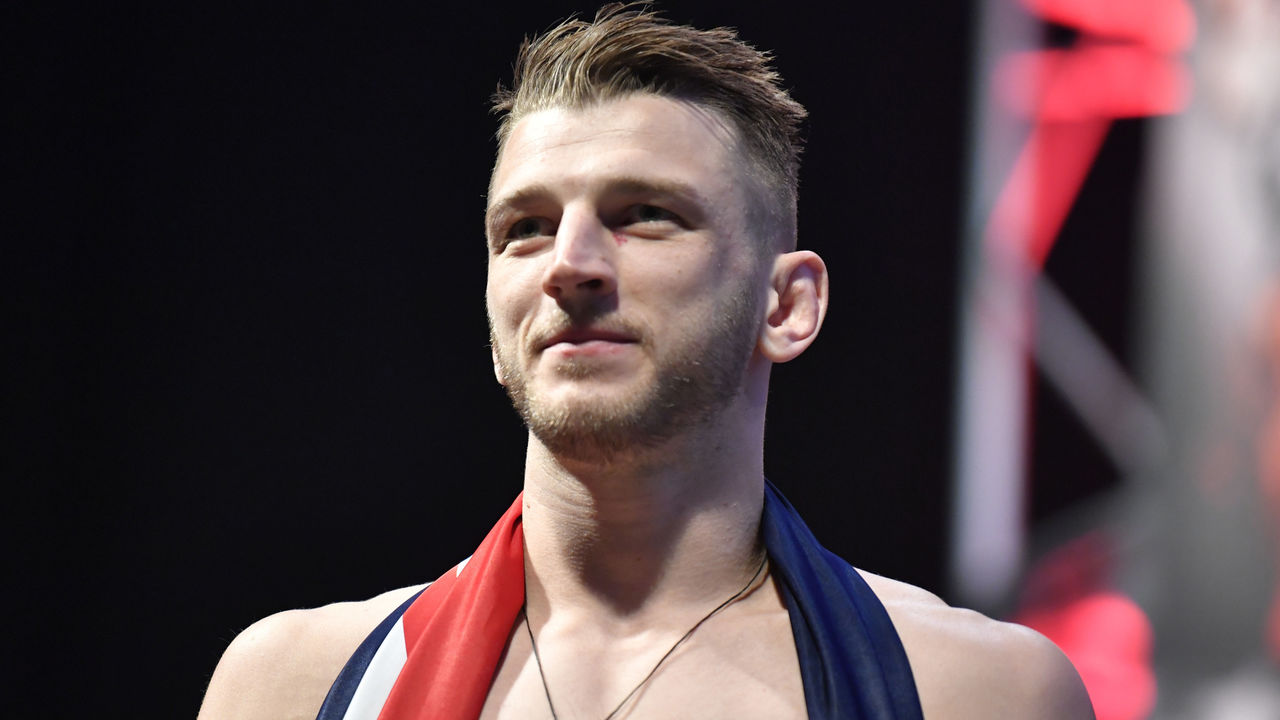 Dan Hooker has had a rough go of things lately.
He lost to Dustin Poirier in 2020 in a fight that could've propelled him to title contention. Then he welcomed former Bellator champion Michael Chandler to the UFC earlier in 2021 and, as the betting favorite, lost that fight by first-round TKO.
Once ranked in the top five at 155 pounds, Hooker currently sits at No. 8, and he's at risk of falling much further down the ladder if he loses to the unranked Nasrat Haqparast on Saturday's preliminary card.
For now, it seems right to still consider Hooker a contender. While his recent losses likely indicate he's not championship material (at least not right now), he's young enough at 31 years old to turn things around and make another run toward the top. Also, he'd likely beat several fighters in the top 15, which may be the best argument for why Hooker is still a contender.
If "The Hangman" falls short a third straight time, then we can revisit the conversation. But for now, he's still worth mentioning alongside the top lightweights.
Comments
✕
4 storylines to watch at UFC 266
  Got something to say? Leave a comment below!