Two championship rematches will headline UFC 263 in Glendale, Arizona.
In Saturday's main event, Israel Adesanya will defend the middleweight title against Marvin Vettori; in the co-feature, flyweight champion Deiveson Figueiredo will face Brandon Moreno.
Here are three key storylines heading into the pay-per-view card.
Is Vettori the toughest test for Adesanya at 185 pounds?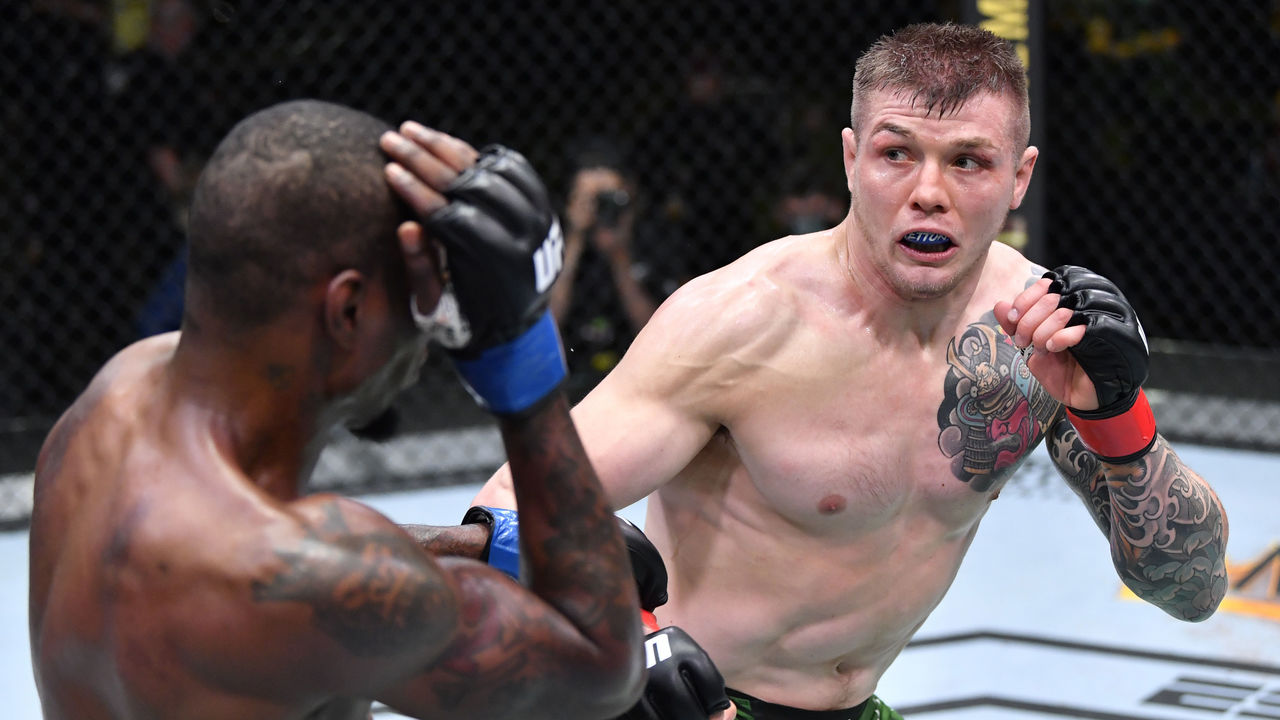 Based on what we've seen already, it's tough to say Vettori isn't the biggest threat to Adesanya's middleweight title. Vettori took Adesanya to a split decision in April 2018, before either were top contenders in the division. He scored two takedowns and made the future 185-pound champion look human in what was Adesanya's second UFC appearance.
Adesanya has made significant improvements since that fight, but so has Vettori, which is why he's getting this title shot. "The Italian Dream" is riding a five-fight winning streak, which includes main-event victories over Jack Hermansson and Kevin Holland.
Someone like former champion Robert Whittaker, who's ranked No. 1 in the division, might appear to be the toughest test for Adesanya. On paper, Whittaker is the second-best middleweight in the UFC. He's unbeaten since losing the title to Adesanya in 2019, putting together three straight wins against Darren Till, Jared Cannonier, and Kelvin Gastelum. But Adesanya finished Whittaker in the second round and the fight wasn't even close. Stylistically, Vettori makes for a tougher matchup.
On the feet, Vettori gets in your face. He's aggressive and has a very good pressure game - this is how he can beat Adesanya in the stand-up department. Adesanya prefers to fight from a distance, so standing at kickboxing range with him is a recipe for disaster.
Vettori's ground game solidifies himself as Adesanya's biggest challenge. In his last fight, the 27-year-old grinded out Holland en route to a dominant decision, scoring a whopping 11 takedowns in 25 minutes. Defensive wrestling seems to be Adesanya's biggest weakness overall, as we saw in his light heavyweight title fight against Jan Blachowicz in March. Vettori will attempt to exploit that Saturday night.
Will Figueiredo, Moreno produce another "Fight of the Year" candidate?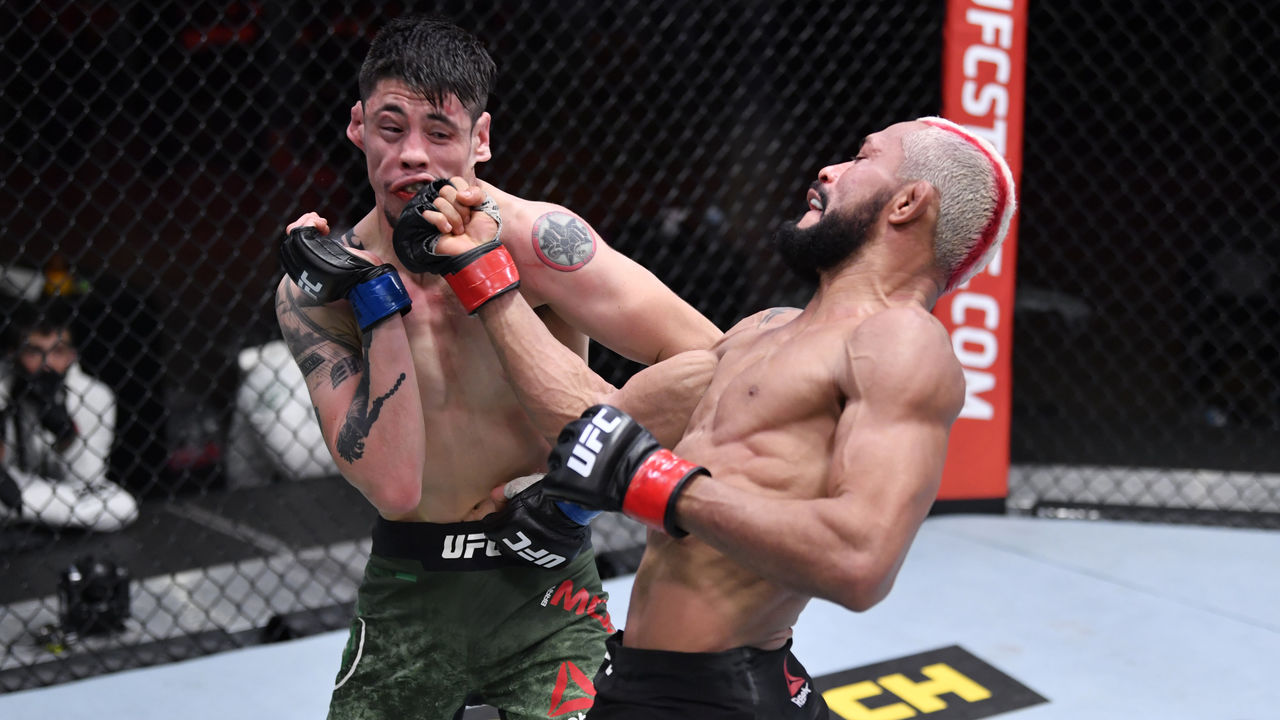 It's going to be difficult for Figueiredo and Moreno to deliver another show like they did at UFC 256 in December. Many people consider their first meeting the second-best fight of 2020, just behind Zhang Weili versus Joanna Jedrzejczyk, which will go down as one of the most exciting fights in UFC history.
But if you take into account each fighter's style, it seems pretty likely Figueiredo and Moreno could fight a dozen times and always produce at least some level of excitement.
Of all the current UFC champions, Figueiredo might be the most willing to brawl. He throws every punch with bad intentions and hits like a truck for a flyweight.
Moreno is just as willing to slug it out, as we saw in the first fight, which ended in a majority draw. While he might not have as much power as Figueiredo, his boxing is arguably a little sharper. One of Moreno's best attributes is his chin and overall toughness, and that was vital in the Figueiredo bout becoming a "Fight of the Year" candidate. Moreno ate a ton of big shots to the chin and to the body, but kept coming forward when a lot of fighters would have wilted.
Some experts see Figueiredo having more success in the rematch; he was apparently ill going into the first fight, which could have negatively affected his performance. Even if that happens, though, Moreno will always be able to rely on his durability, so don't expect an early finish.
Will the rematch be as good as the first fight? Maybe not. But it definitely won't be boring.
What's at stake for Edwards, Diaz?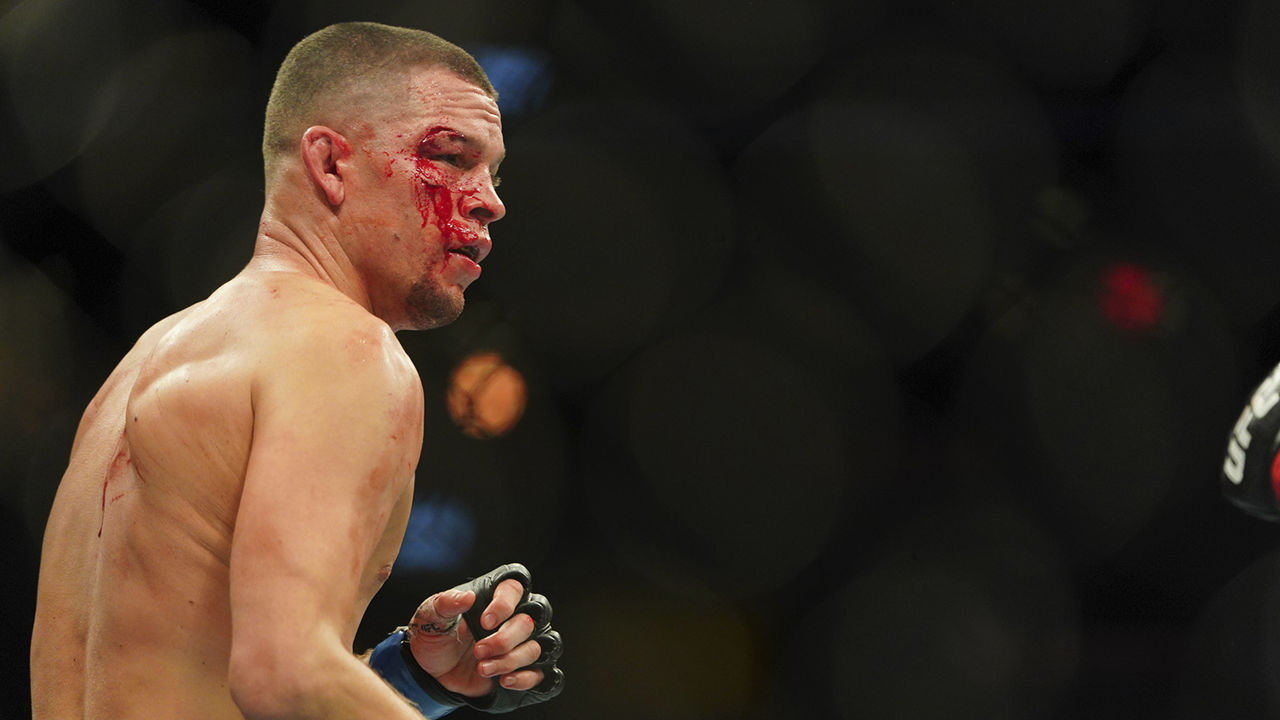 A pivotal welterweight clash will also take place on the UFC 263 main card, as Leon Edwards faces Nate Diaz in the first five-round, non-title, non-main-event bout in UFC history.
This was unexpected matchmaking to say the least. Edwards is ranked No. 3 in the division and primed for a title shot, while Diaz hasn't stepped into the Octagon since a November 2019 loss to Jorge Masvidal. However, it is one of the most anticipated matchups on the card.
If Edwards wins in impressive and/or exciting fashion, it's possible he could sneak his way into a title fight against welterweight champion Kamaru Usman. UFC president Dana White has said Usman will next defend his belt in a rematch with Colby Covington, but that fight hasn't been finalized. Perhaps the promotion is waiting to see how the Edwards-Diaz bout unfolds.
Edwards would certainly deserve a title shot with a win over Diaz despite the fact the latter has been inactive and isn't ranked in the top 15. "Rocky" is riding a nine-fight unbeaten streak and hasn't lost since he faced Usman all the way back in 2015. What's missing from Edwards' resume is a win over a big name like Diaz that gets fans excited to see him in the Octagon. Edwards would be difficult to deny if he dominates Diaz.
For Diaz, this is an opportunity to become a legitimate contender in the 170-pound division again. He picked up a huge win against Anthony Pettis in August 2019, as Pettis was ranked seventh at the time. But then Diaz lost to Masvidal and has been sitting on the sidelines ever since. The momentum Diaz had only lasted a few months.
The 36-year-old is a massive underdog against Edwards, but if he manages to pull off the upset, he would be considered one of the best welterweights in the promotion. And given how big of a star Diaz is, he might even get a title shot against Usman.
It's safe to say there's a lot on the line when these two square off in Saturday's historic bout.