A new lightweight champion will be crowned at UFC 262 in Houston.
In Saturday's main event, Charles Oliveira and Michael Chandler will meet for the vacant belt following Khabib Nurmagomedov's retirement.
Here are four key storylines heading into the pay-per-view card.
Oliveira gets his big break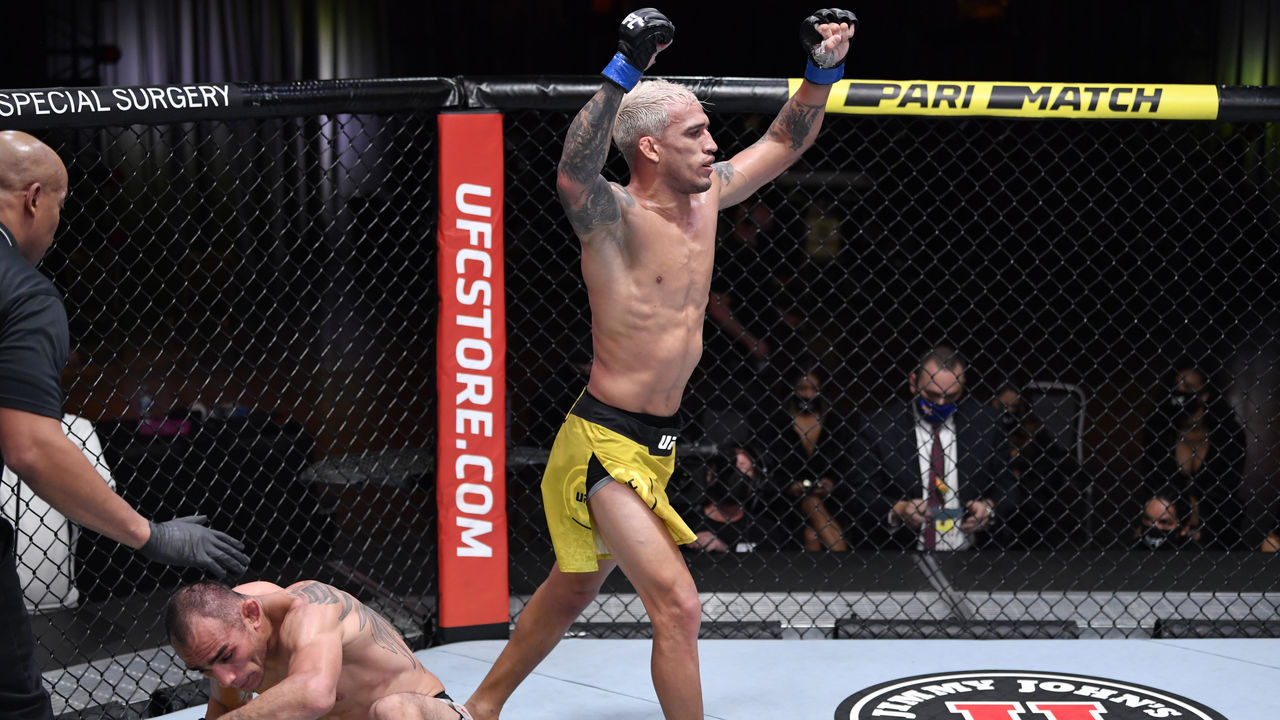 This is a long time coming for Oliveira, who's been a staple of the UFC roster since 2010.
Think about how long ago that was - Anderson Silva, Brock Lesnar, and Mauricio Rua were champions when he made his debut. While Oliveira's UFC career has had its ups and downs, he's made 27 Octagon appearances and has been a contender for several years.
It wasn't until he moved up to the lightweight division in 2017 that he reached his full potential, going 9-1 and rattling off wins in his last eight fights.
Oliveira was a dark horse during his rise at 155 pounds and was not considered a title contender until his upset win over Tony Ferguson in December. Even then, it seemed improbable he would be next in line for a title shot with Dustin Poirier beating Conor McGregor and Chandler making a statement in his UFC debut.
But thanks to Poirier passing up a title shot in favor of a trilogy bout against McGregor, Oliveira finally gets his big break - a chance to become a UFC champion.
Back in 2016 - when Oliveira was 1-3 in his past four featherweight bouts - no one would have expected to see the Brazilian headlining a pay-per-view card, especially not in a lightweight title fight. He's had to wait longer than most fighters for a shot at UFC gold, but it's an opportunity he absolutely deserves.
Compared to the Poiriers and Justin Gaethjes of the world, Oliveira still isn't a huge name. But on Saturday, he'll have a chance to change that and finally break through to the masses.
Will fans move on from Nurmagomedov?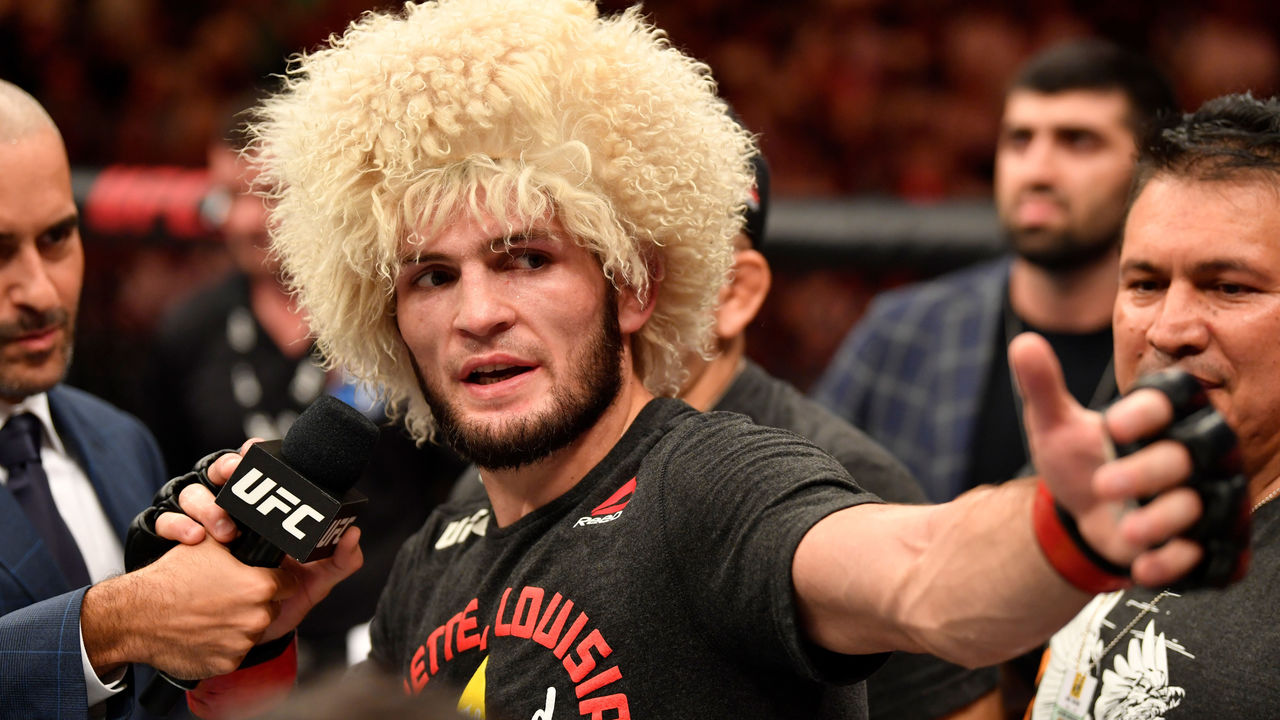 It's not always easy for a division to proceed after its champion retires.
Sometimes, if a champion wasn't at the top for long, it's not difficult. But other times, like when Daniel Cormier and Jan Blachowicz became the light heavyweight champion after Jon Jones' multiple departures, it takes a while for fans to consider the successor legitimate.
A new era in the UFC lightweight division starts in Saturday's main event, with either Oliveira or Chandler winning the belt seven months after Nurmagomedov announced his retirement.
In this scenario, it will likely take a while for fans to move on from the Nurmagomedov era. During his title reign, there was zero doubt about who was the best lightweight on the planet. With Nurmagomedov walking away in his prime, some people will look at the Oliveira-Chandler winner as simply the best guy after him.
One thing that will help the UFC convince fans that the next lightweight champion is the rightful owner of the throne is the fact neither Oliveira nor Chandler fought - and lost to - Nurmagomedov. If the vacant title bout was between Poirier and Gaethje - two fighters who have lost to Nurmagomedov in recent years - then it's a different narrative.
Does Ferguson have anything left in the tank?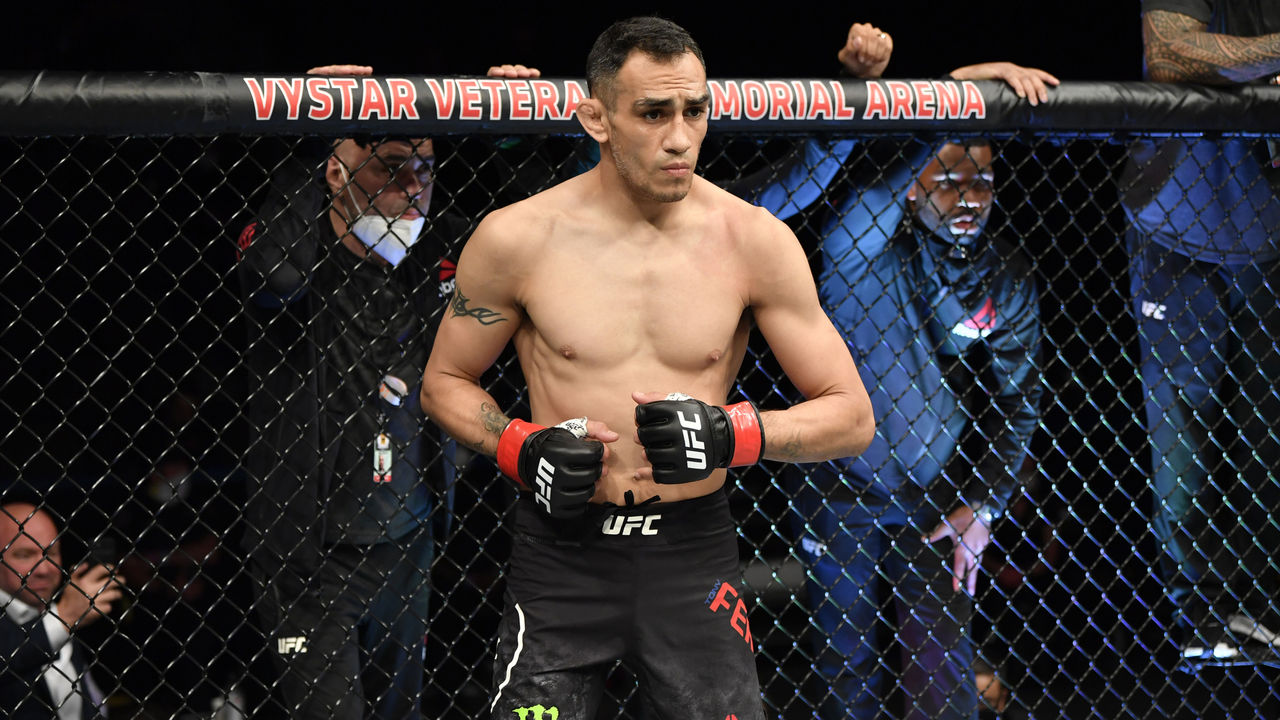 Ferguson's back will be up against the wall when he meets Beneil Dariush in the co-main event.
The former interim lightweight champion is coming off back-to-back losses for the first time in his 13-year career. He suffered a devastating TKO loss to Gaethje last May and then was dominated by Oliveira later in 2020.
For the first time ever, Ferguson - who for years was considered on the same level as Nurmagomedov - has begun to look past his prime at the age of 37.
This fight with Dariush will say a lot about where Ferguson stands in the lightweight division. He's still ranked in the top five, but he'll drop off significantly if he falls to No. 9 Dariush.
"El Cucuy" needs a victory on Saturday to have any hope of staying in contention.
Which featherweight is ready to contend?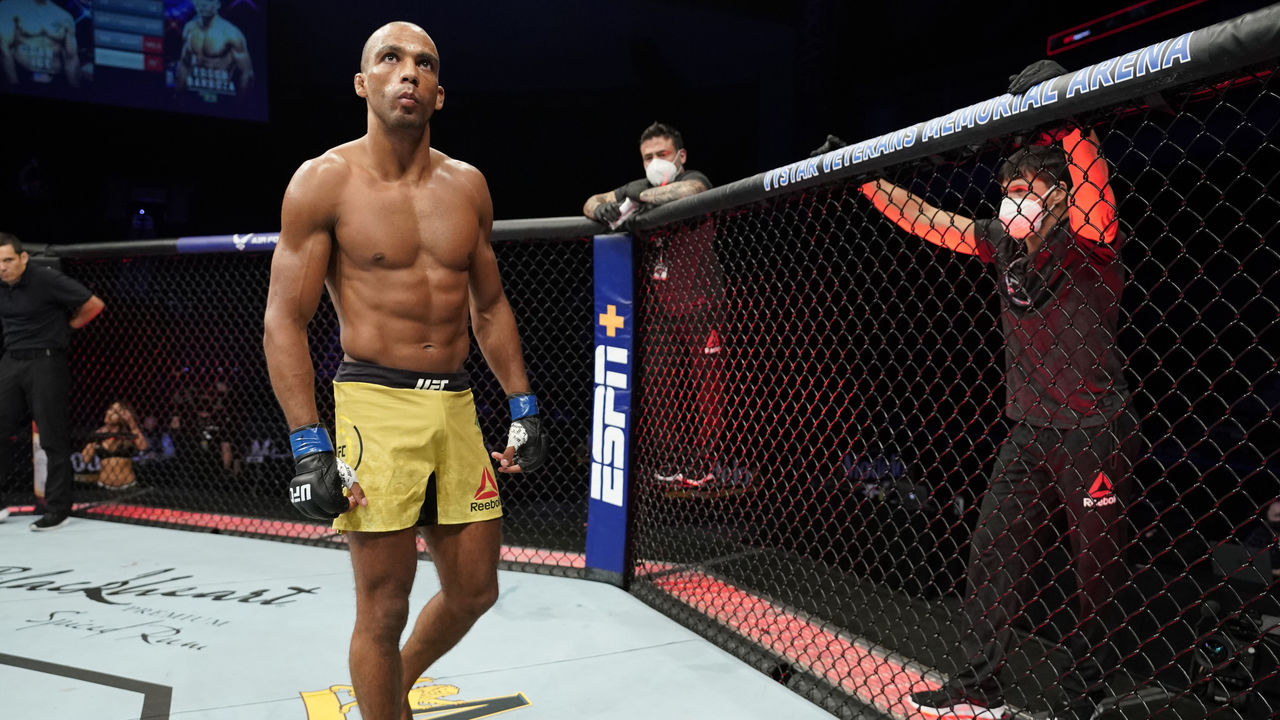 The UFC 262 main card will also feature a pivotal featherweight clash between Shane Burgos and Edson Barboza.
Barboza, a former lightweight contender, is on the cusp of breaking into the top 10 at 145 pounds, and a victory over Burgos would get him to that position. Barboza is ranked No. 13 at featherweight, while Burgos is No. 9.
Burgos, who's coming off a loss to Josh Emmett in a "Fight of the Year" candidate last June, will look to fend off Barboza and maintain his spot in the top 10. He sits just below the group of elite fighters at 145 pounds - from Max Holloway to Chan Sung Jung - but that could change if he gets past the veteran.
Featherweight is a stacked division, so it seems like only one man between Burgos and Barboza will have a chance to move toward becoming a top contender and possibly earning a title shot. They'll duke it out to find out who's better fit for a serious run at 145 pounds.