This past week was a busy one in the world of mixed martial arts.
Marina Rodriguez beat Michelle Waterson by unanimous decision in the main event of a UFC Fight Night card Saturday. The event also featured Alex Morono stopping Donald Cerrone in the co-headliner.
On Friday, Sergio Pettis captured Bellator bantamweight gold with a decision victory over Juan Archuleta in the Bellator 258 main event. Also on the card, Anthony "Rumble" Johnson returned from his four-year retirement and knocked out Jose Augusto to advance to the Bellator Light Heavyweight Grand Prix semifinals.
Here are four takeaways from the two shows.
Rodriguez creeping up on title shot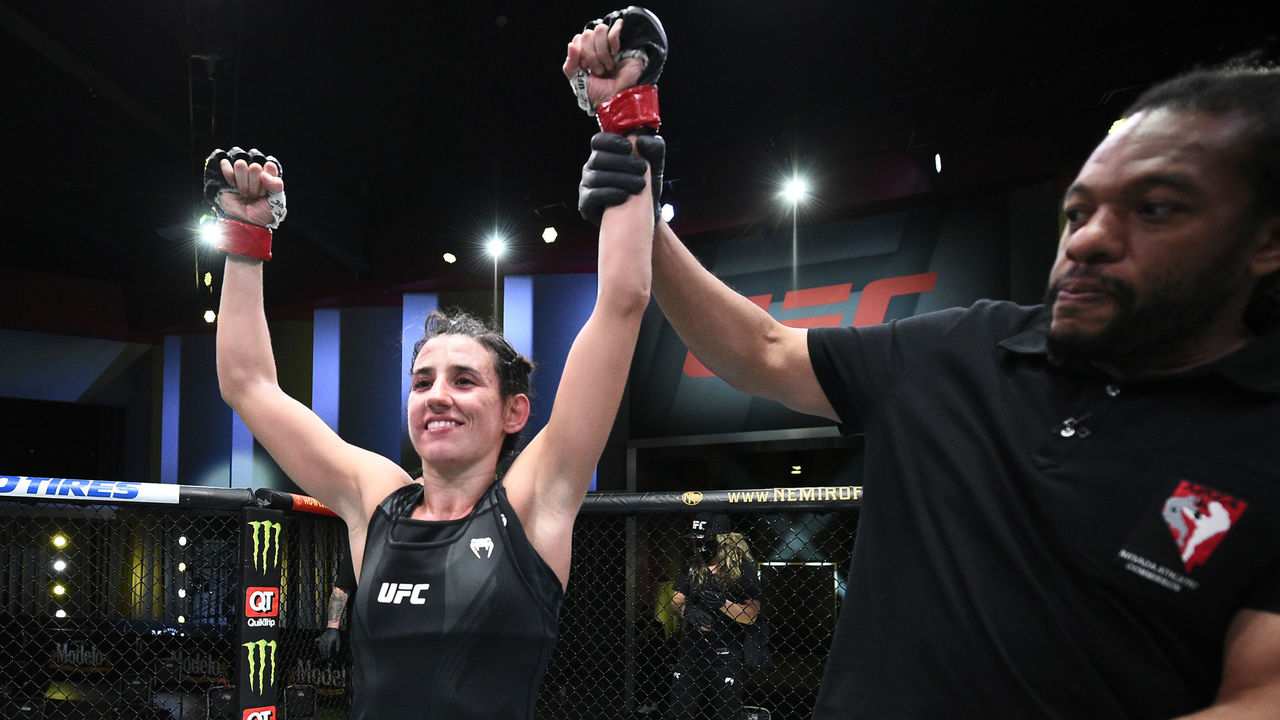 It's only a matter of time before Rodriguez finds herself in a UFC strawweight title fight.
Rodriguez has been considered an up-and-comer for a while, but she took the next step toward the top of the division with her most complete performance to date. She battered Waterson with a variety of strikes over the course of five rounds, and while Waterson performed well in the fourth, it was a largely dominant affair for Rodriguez.
After the victory, Rodriguez mentioned former champion Joanna Jedrzejczyk as a potential next opponent. There would be no doubt Rodriguez is ready for a crack at the belt if she were to come out victorious against Jedrzejczyk, who's No. 2 in the division.
The only thing going against the No. 6-ranked contender is the fact she's 34 years old. However, she only started fighting as a professional in 2015, so it's possible she could still be a contender well into her 40s. Either way, Rodriguez is one of the few contenders en route to a title shot.
Cerrone should consider retirement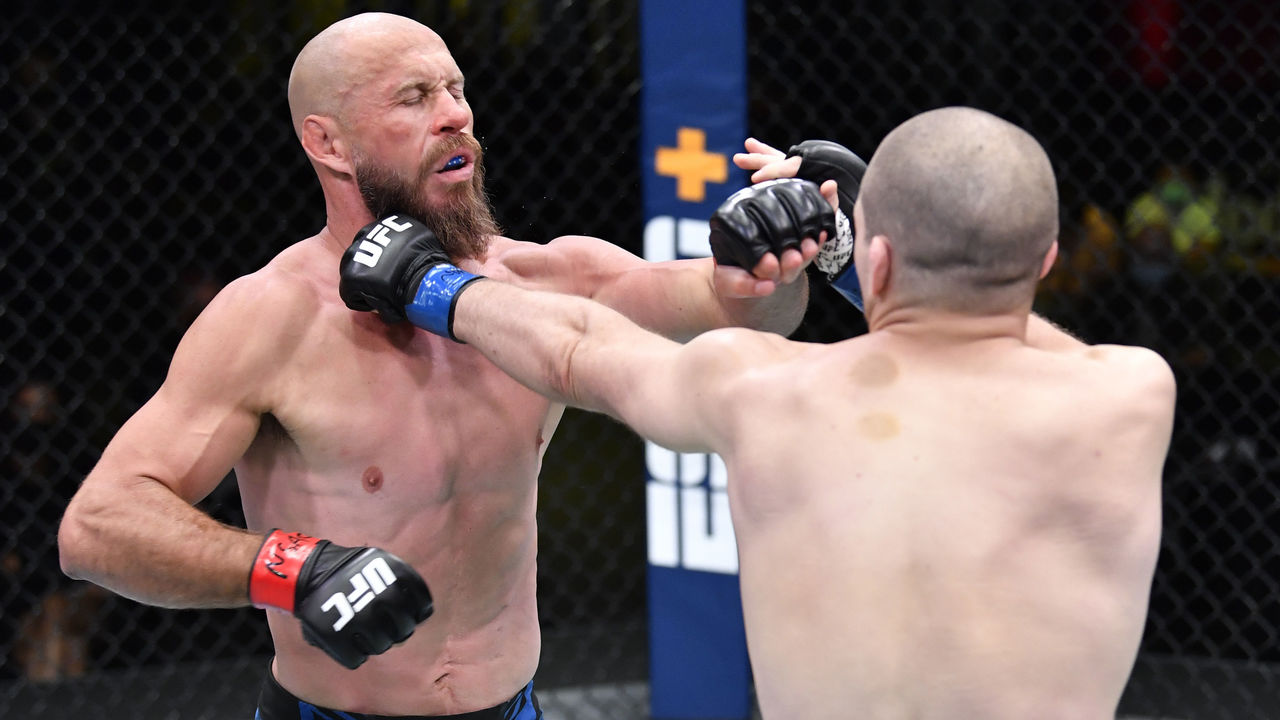 Recent expectations have been rather low for Cerrone, who hasn't won a fight since 2019. But the former title challenger had an especially poor showing in Saturday's co-main event, with underdog Morono blitzing him for a first-round TKO win.
This fight said a lot about Cerrone's current standing and future in the sport. Essentially every loss of Cerrone's career up until this point came against a champion, former champ, or top contender. His recent skid included defeats to Conor McGregor, Justin Gaethje, and Tony Ferguson. There's no shame in losing to any of those fighters. But Morono is a mid-tier fighter who came into Saturday's bout 7-4 (1 NC) in the UFC.
Cerrone said after the loss that he feels like he still has more to give, but he also acknowledged that his recent performances haven't backed that up. The 38-year-old owns the most wins in UFC history and is tied for the most fights in the promotion; he'll likely be inducted into its Hall of Fame one day despite having never won a UFC belt. But there's nothing more he can give.
Everyone's career has an expiry date. "Cowboy" needs to recognize that he's reached his.
Jury still out on 'Rumble'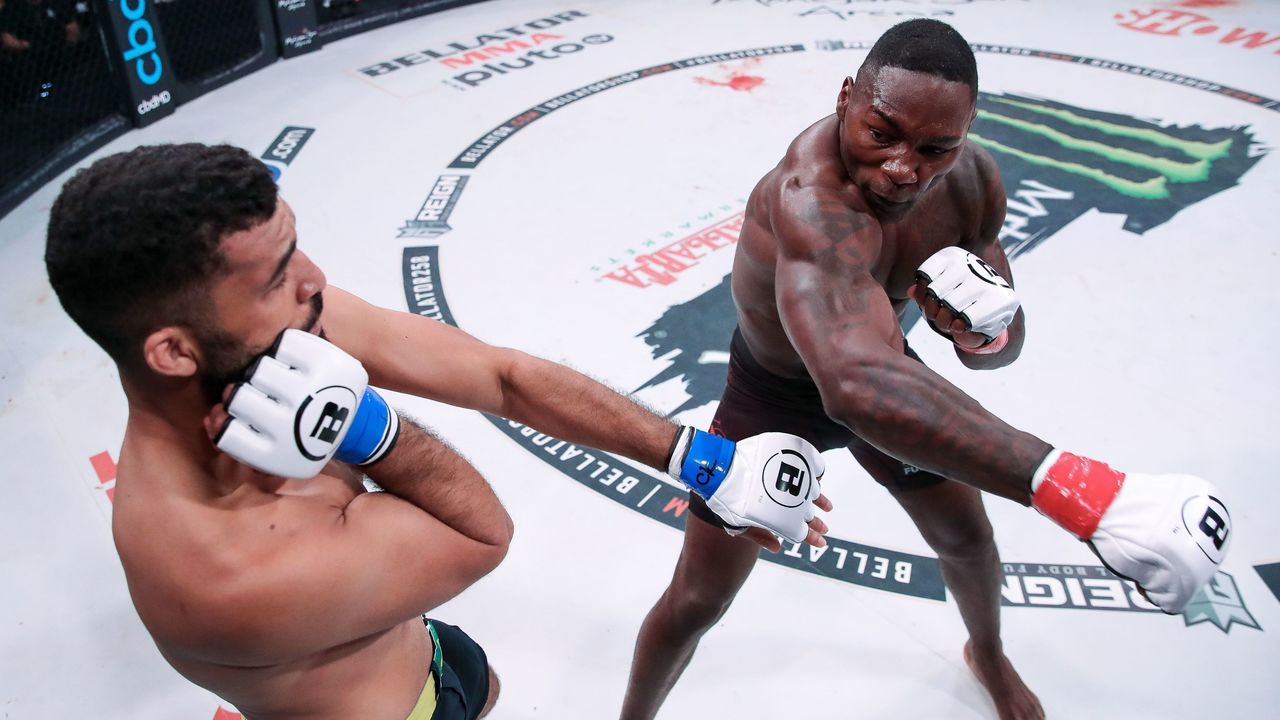 It's tough to draw any major conclusions from Johnson's vicious win over Augusto. As one of the hardest hitters in the sport, it was easy to assume his power would still be a factor. But he beat a previously unknown fighter, so we didn't gain any new information - good or bad - nor do we know where Johnson stands.
Some people may rush to say "Rumble" doesn't have as good of a chin or that he looked past his prime because Augusto dropped him in the first round. It was one of the first times Johnson had ever been hurt in his career. But that's not a fair conclusion. This was Johnson's first fight since April 2017. If anything, it should've been expected that he'd look a little rusty.
His next bout, a light heavyweight title shot against Bellator champion Vadim Nemkov, will be very telling of whether Johnson is still a top fighter. Nemkov is one of the best in the 205-pound division - regardless of promotion - but Johnson probably would've been favored to beat him in his prime. So, if Johnson dethrones Nemkov, there will be no doubt that he is still one of the best, even in 2021.
Pettis steps out of brother's shadow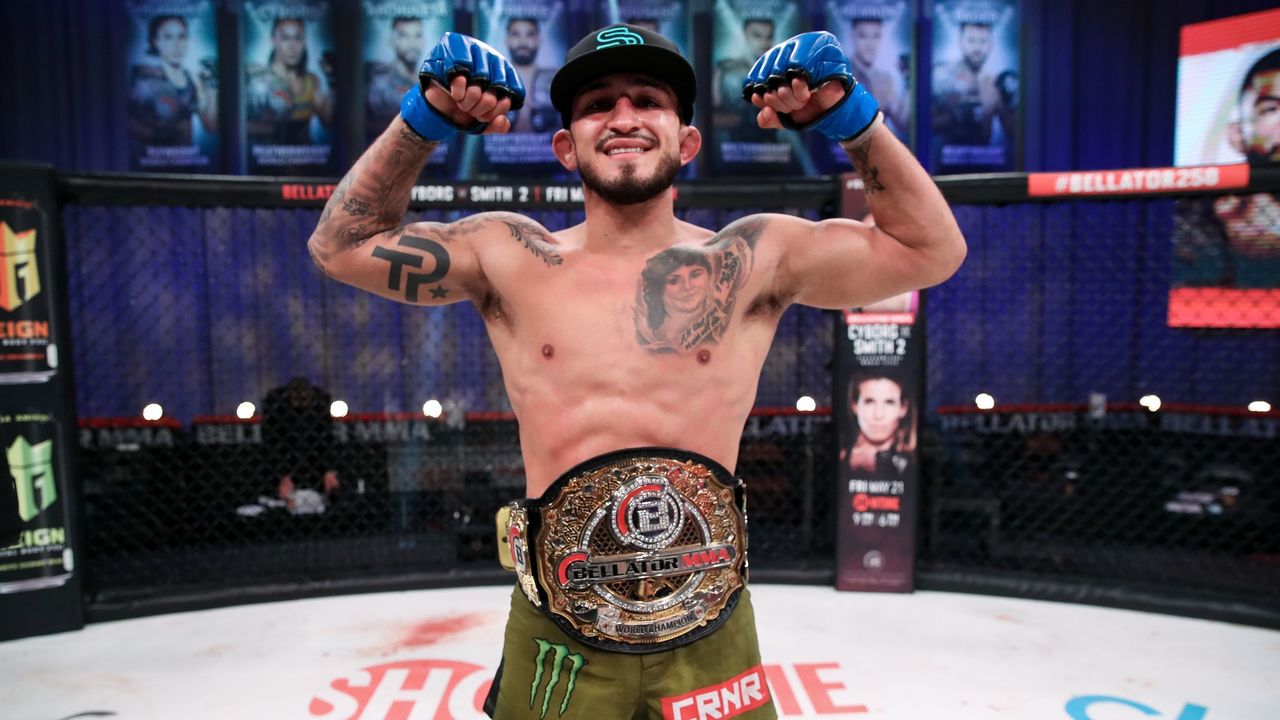 When Pettis was an up-and-comer in the sport - he made his UFC debut at the age of 20 - he was known as the younger brother of now-former UFC champion Anthony, who was once one of the most popular fighters in mixed martial arts.
The comparisons continued for years, even as Pettis became one of the UFC's top flyweights. But on Friday, he finally stepped out of his brother's shadow once and for all by winning a championship belt in a major promotion.
This was a monumental moment for Pettis. For years, he was in the same promotion as his brother, so it was easy for people to disregard his accomplishments. But now, Pettis is by himself in Bellator. Winning the bantamweight title will only make it easier for him to craft his own legacy.
For anyone who still believed Pettis' claim to fame was being the brother of a former UFC champion, his title victory over Archuleta will show those people he's much more than that. Pettis is a damn good fighter who should be appreciated.