One of the greatest fighters of all time is looking to add another piece of hardware to his collection.
Former UFC champion Demetrious Johnson is set to challenge Adriano Moraes for the ONE Championship flyweight title in the ONE on TNT 1 main event Wednesday in Singapore.
Ahead of the event, theScore spoke with "Mighty Mouse" about the Moraes fight, not competing in 2020 because of the COVID-19 pandemic, his departure from the UFC in 2018, his legacy as a mixed martial artist, when he plans to retire, and much more.
theScore: It's been almost 18 months since your last fight. How would you describe the past year?
Johnson: Last year, COVID-19 was plaguing everybody's lives. But I took advantage of it and spent as much time as I could with my daughter, my wife, my two boys who did homeschooling. So I can't complain. I've been competing since I was 18 years old, so me getting time off to hang out with them, I can't complain about it.
theScore: How, if at all, do you think the time off will affect your performance against Moraes?
Johnson: I don't think it will affect my performance. I'm going to go out there and do my thing. We've had a great camp. No injuries. I'm well-conditioned. I feel great. I feel confident in my skill set and ability. And now, it's just about going out there and executing, having a safe travel over there, getting acclimated to the time zone and all that good stuff. I think it's going to be fine.
theScore: You've known about this fight with Moraes for a long time. Is this the most prepared you've been for a fight in a while?
Johnson: I don't want to say we're overprepared, but we're well prepared. When the fight got postponed last year, I kind of put him in the rearview mirror. ... I only think about Moraes when people ask me about him or when we're watching video. When I go in the gym, yes, you want to know what your opponent does well, but you want to make sure every single one of your aspects of martial arts is covered.
theScore: Are you the kind of fighter who constantly thinks about fighting? Or do you take a break from it because you have so many other things on your plate?
Johnson: I don't think about fighting one bit when I'm outside of the gym. Interviews are the only time I think about fighting. You're the first time I've thought about fighting all day today. I don't think about it. I have other things going on to keep my interests going. And when I started doing mixed martial arts, it wasn't for fighting. It was just for the love of the sport and working out and learning how to fight. When it comes to thinking about competition, I don't really think about it. I just hang out with my kids and wife and chill on the couch.
theScore: What would winning the ONE flyweight title mean for your legacy?
Johnson: It would just cement my legacy even more. Being a champion in North America for six years, and then going over to ONE Championship and winning the world grand prix, getting that belt, and then now I'll be able to capture the world flyweight belt, it just adds to the legacy.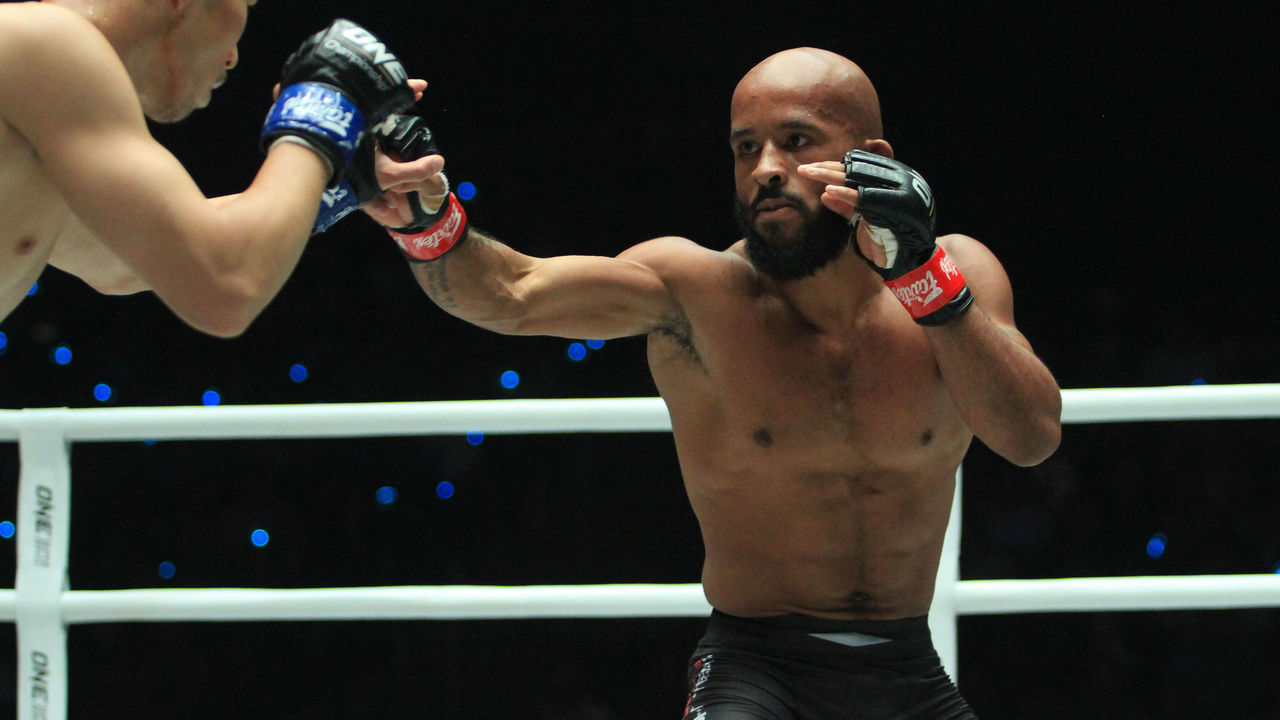 theScore: You left the UFC shortly after losing the flyweight title to Henry Cejudo in 2018. Are you happy with the way things ended?
Johnson: Yeah, absolutely. I saw Dana White in Las Vegas. We saw the same show - it was a martial arts show. ... We exchanged words. Nothing was negative, nothing was bad blood whatsoever. But yeah, I think me going to ONE Championship is the best move for me, especially being a smaller guy and going to test new competition over there.
I always say this, too: For every athlete (who's) ever competed in mixed martial arts, the best that have ever done it have always (done it) on both sides of the world. Fedor (Emelianenko), (Mirko) Cro Cop, Gegard Mousasi, Joseph Benavidez, Kid Yamamoto, Kyoji Horiguchi. The list just goes on. I have experienced the majority of my career in North America, and now I'm happy to be in ONE Championship and compete as a foreigner. It's fun to be in a foreign country and immersed in their culture.
theScore: When did you first become interested in pursuing a fighting career outside the UFC?
Johnson: I think it's a little bit of both - during the title reign and after. Once I broke the record for most consecutive title defenses, it's like, "OK, what do I want to do now?" I thought to myself and was like, "Man, I'm never going to be able to fight for a world grand prix or I'll never be able to fight over in Asia." I grew up watching Pride FC and Dream. After the fight with Cejudo, I sat down with my wife and was like, "What do you think?" She goes, "I support whatever you want to do." And I was like, "Well, let me see if I can get out of my contract." And that's how it all started.
theScore: Was there any part of you that wanted to complete the trilogy with Cejudo?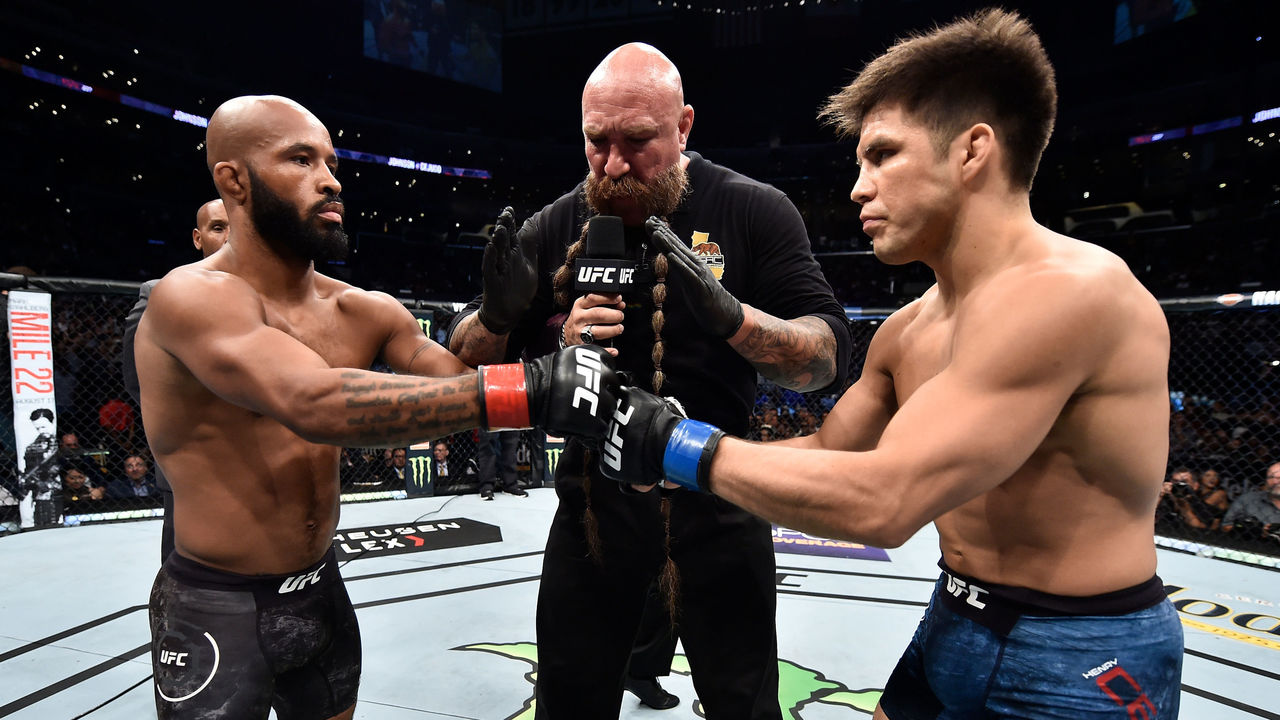 Johnson: I was pretty adamant about moving on. We're both still young - I know he's retired - so who's to say it can never happen again? But when I sat down and thought about the bigger picture, there were two things that could happen. I could go back and fight Cejudo for the third time and win that fight. And then I would be stuck in the same situation I was previously, about how the flyweights don't sell, we're going to get rid of the division, or we want you to go up to bantamweight. Or I could have stayed and fought Cejudo and lost, and I'd still be in the same situation I was in. So I was like, "You know what, why don't we take a leap of faith and try something totally different, something totally out of the blue?"
theScore: Were you surprised the UFC was willing to let you go?
Johnson: Yeah, I was a little surprised. But they gave me what I wanted. I felt like maybe in their eyes they're like, "Hey, this guy has done this for six years as the world champion, we're not able to promote him, we're not able to get him some drive and pay-per-view numbers. So we're just going to let the guy go and do his own thing." I respect that.
theScore: A lot of people thought you deserved more respect during your UFC career. Looking back, do you think so too?
Johnson: I would say I was respected by my peers. I think for the hardcore fans, I had the respect. But for the casual guys who didn't like to see smaller guys fight, I can understand their position. For me, there are certain things that I like and you're not going to change my mind about it. And that's the way it is. And I can respect that about people. If somebody came to me and said, "Hey, I don't like flyweights," OK, don't watch. Go find something else to watch. I didn't really let that dictate my career or how I trained in the gym or how I carried myself as a champion or a person.
theScore: Do you regret never challenging for a second UFC title? Or do you take pride in being able to say you defended your own belt as many times as you could?
Johnson: I think the money wasn't right. I was never scared to go up a weight class. The money wasn't right. When you're a 10-time world champion, you have some leverage. If you want me to do something, it's going to cost you money. I've fought at 135 (pounds) before. There's no difference. I just weigh in 10 pounds heavier, and you're just fighting bigger f------ dudes who walk around at 165 when I walk around at 138 pounds. I'm already giving up a huge disadvantage in height and reach, so all I ask for is to be compensated. But that didn't happen, so that's why I never did.
But I have no regrets whatsoever. I'm grateful for what I did. I stuck to my guns, and I handled my career the way I would hope my children would handle their careers if they were professional athletes.
theScore: Did you ever consider retiring from MMA when you were the UFC champion?
Johnson: If financially I was secured, then yes, I would walk away on top. I mean, why not? Guys like GSP, Khabib, and Cejudo did. But I'm a realist. I have mouths to feed. I want to pay for my kids' college. I want to make sure I'm secured. And after I'm done fighting, I don't want to have to go get a job. And I feel like God has given me this body and this athletic ability, and I want to take advantage of it, I want to utilize it. That way when I am done with this sport, then I'm done. When I look at a guy like GSP, I feel like he's made a ton of money where he can just relax and use his name to do all types of stuff and not have to worry about clocking in and out at a job. I feel like for me, when I retire, I feel like I'll be on top.
theScore: How much time do you have left in the sport?
Johnson: I think four years. I'll be 35 this year. I don't want to fight past 37 or 38. My goal is to win as many fights as possible and stay healthy. Let's bang it out. Let's get it done.
theScore: You're not going to pull a Daniel Cormier and keep delaying your retirement, are you?
Johnson: Nah. I've been doing this sport for a very long time. And it's not the fights, to be honest with you. It's the training. It's the grind of training. And I know that my body is getting older. I'm getting older. And I want to be around my kids. My son every day when I take him to school, he's asking, "Dad, can we do this? Dad, can we do this?" And I'm like, "Hey, dawg, I have to work."
As I sit here in my seat today, that's what I tell myself. I give myself four more years of fighting.