While every UFC champion is great, some are more vulnerable than others. Below, we rank the 10 fighters who currently hold UFC gold from the most to least beatable.
10. Aljamain Sterling, bantamweight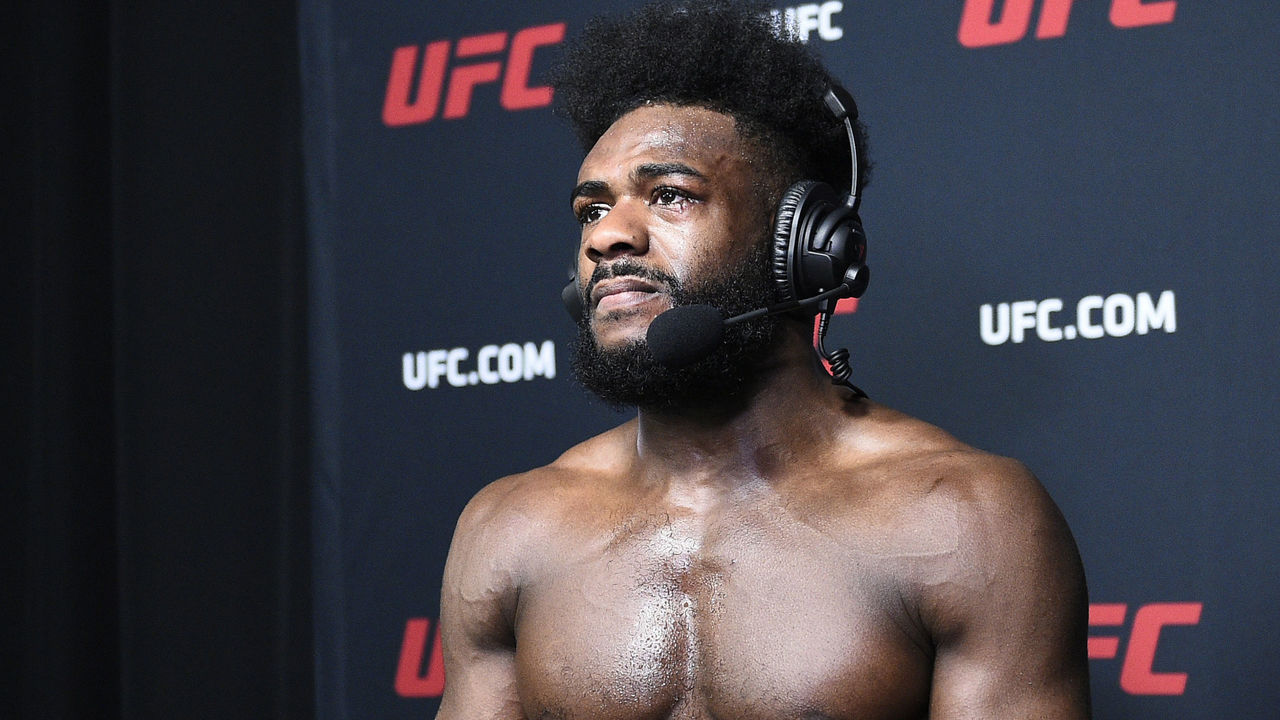 Sterling didn't look like the UFC's best bantamweight during his title win over Petr Yan last month. Two of the three judges had Yan up on their scorecards heading into the fourth round, and the momentum seemed to be on his side. Sterling won the title by disqualification after Yan landed an illegal knee.
But he won't be favored in a rematch, which will likely take place later in 2021. Yan's offense was much more potent than what Sterling was offering, and the new champ will need to make significant adjustments to prevail in the second clash. Sterling might be better than every other bantamweight, but when most fans expect him to lose his next fight, it's hard not to call "Funk Master" the UFC's most beatable champion.
9. Jan Blachowicz, light heavyweight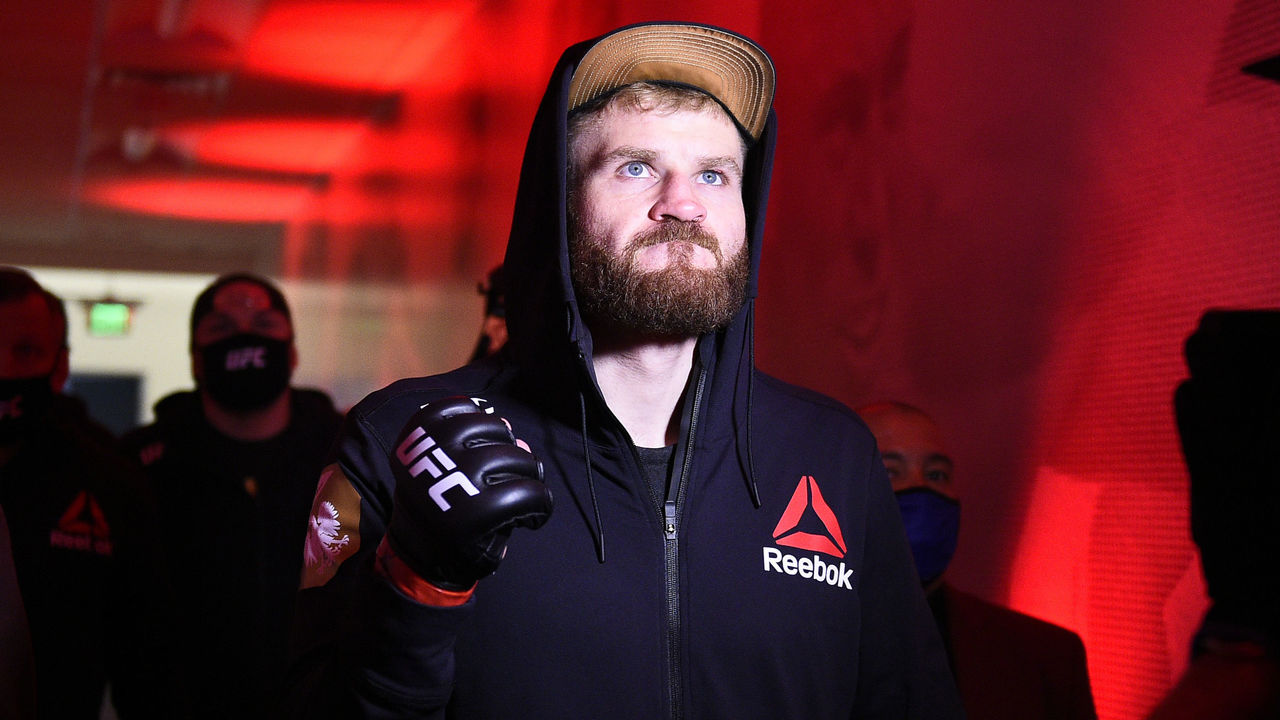 Fans and media continue to criminally underrate Blachowicz, and that could be happening here. He proved a lot of doubters wrong in March by handing middleweight champion Israel Adesanya his first career loss, but it seems Blachowicz will need to do even more to gain the MMA community's respect.
In some ways, it still feels like he could lose to all of the top contenders at 205 pounds. At the very least, title defenses against the likes of Glover Teixeira and Aleksandar Rakic would be competitive. Perhaps that's because we've seen Blachowicz lose several times, unlike most of the other UFC champions who have only suffered one or two losses. It's not necessarily fair, but that's why Blachowicz is considered one of the most beatable champions.
8. Zhang Weili, strawweight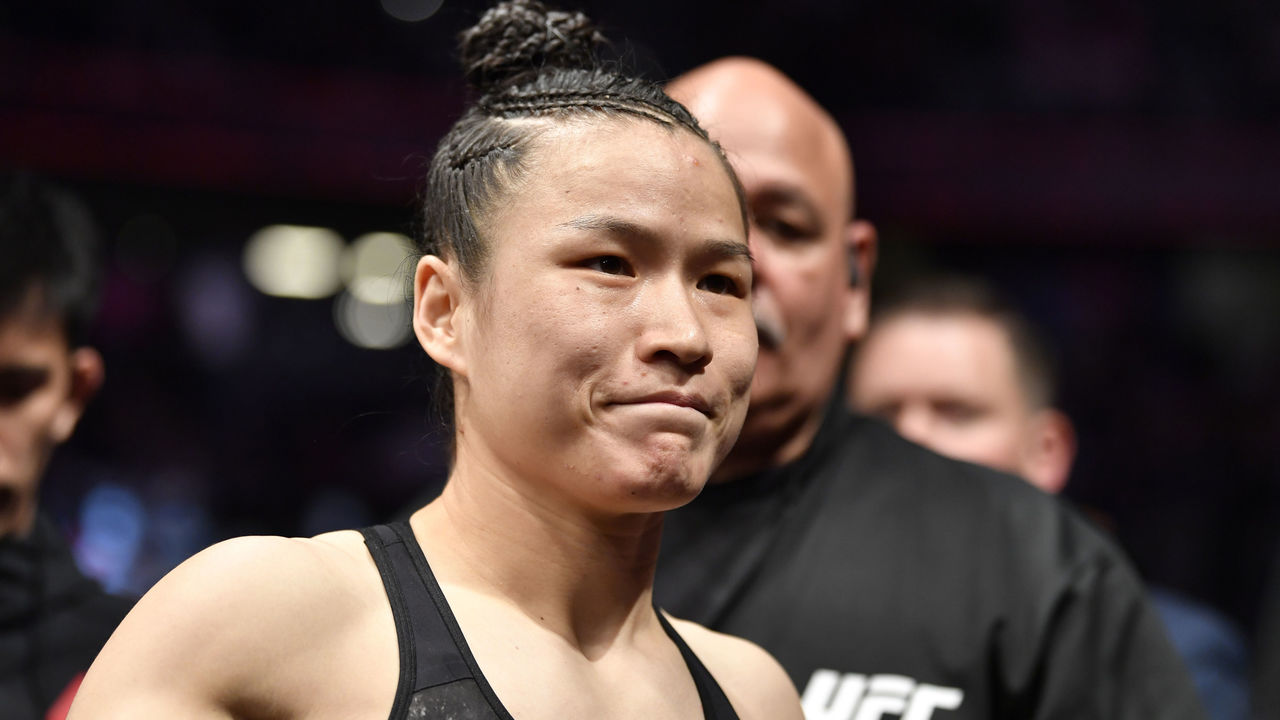 Zhang's 2020 win over former champ Joanna Jedrzejczyk was very impressive. She stood with one of the best strikers in women's MMA and won. It was the biggest test of her career and she passed. But while we learned a lot about Zhang in that fight, she's still only 5-0 in the UFC and has yet to prove herself in every area of the sport.
Zhang's next title defense will come against ex-champ Rose Namajunas at UFC 261 later in April. Namajunas is a great grappler, and she'll test Zhang in a way that Jedrzejczyk and other past opponents did not. Also, 115 pounds is a deep division - it includes Namajunas, Yan Xiaonan, and Tatiana Suarez - so the champ faces a difficult road. If Zhang gets past Namajunas, she could move closer to the top. But for now, No. 8 is the right spot.
7. Deiveson Figueiredo, flyweight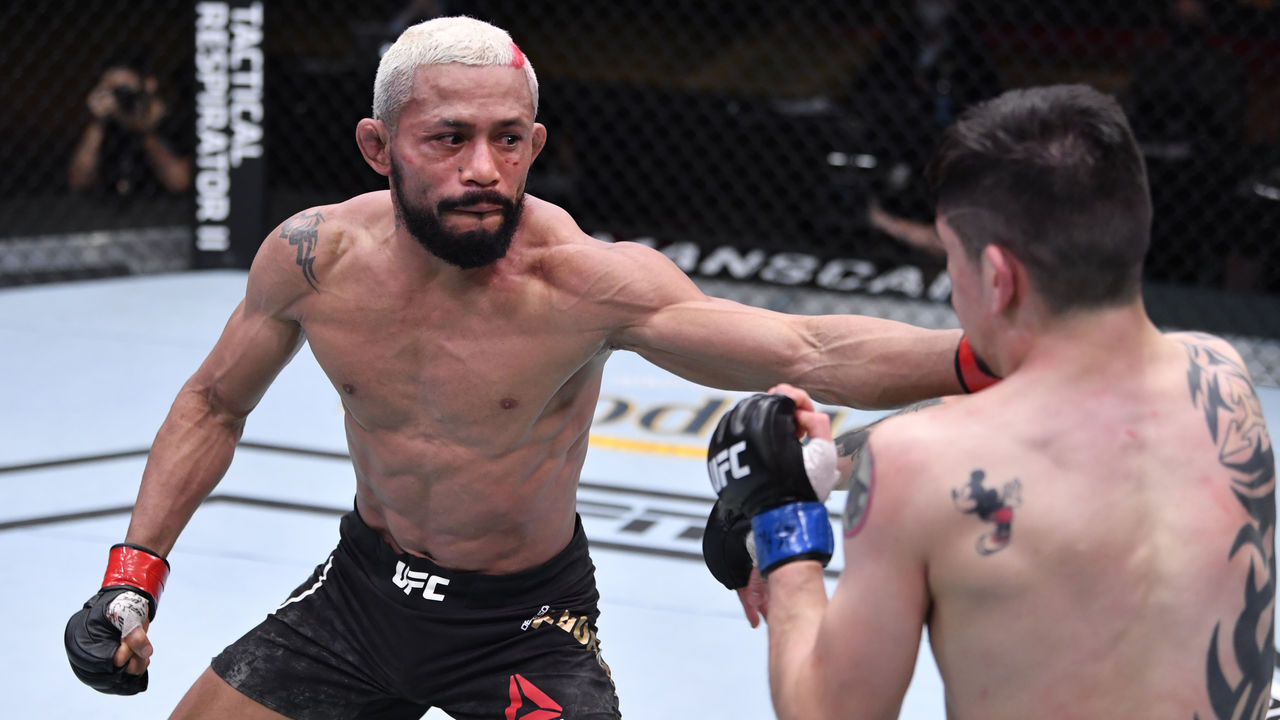 Figueiredo is a bit of a wild card. Based on his recent wins over Joseph Benavidez and Alex Perez, you'd think he's nearly unbeatable. He steamrolled Benavidez twice and then tapped out Perez in under two minutes.
But Figueiredo ran into some trouble during his last title defense against Brandon Moreno, resulting in a majority draw. The Brazilian can be very wild, so sometimes it feels like he could lose at any moment. His rematch with Moreno at UFC 263 in June will show a lot about Figueiredo's potential to be a dominant champion. Still, he's a well-rounded fighter, and there aren't many other flyweights who pose a serious threat. Figueiredo could be at the top for a while.
6. Alexander Volkanovski, featherweight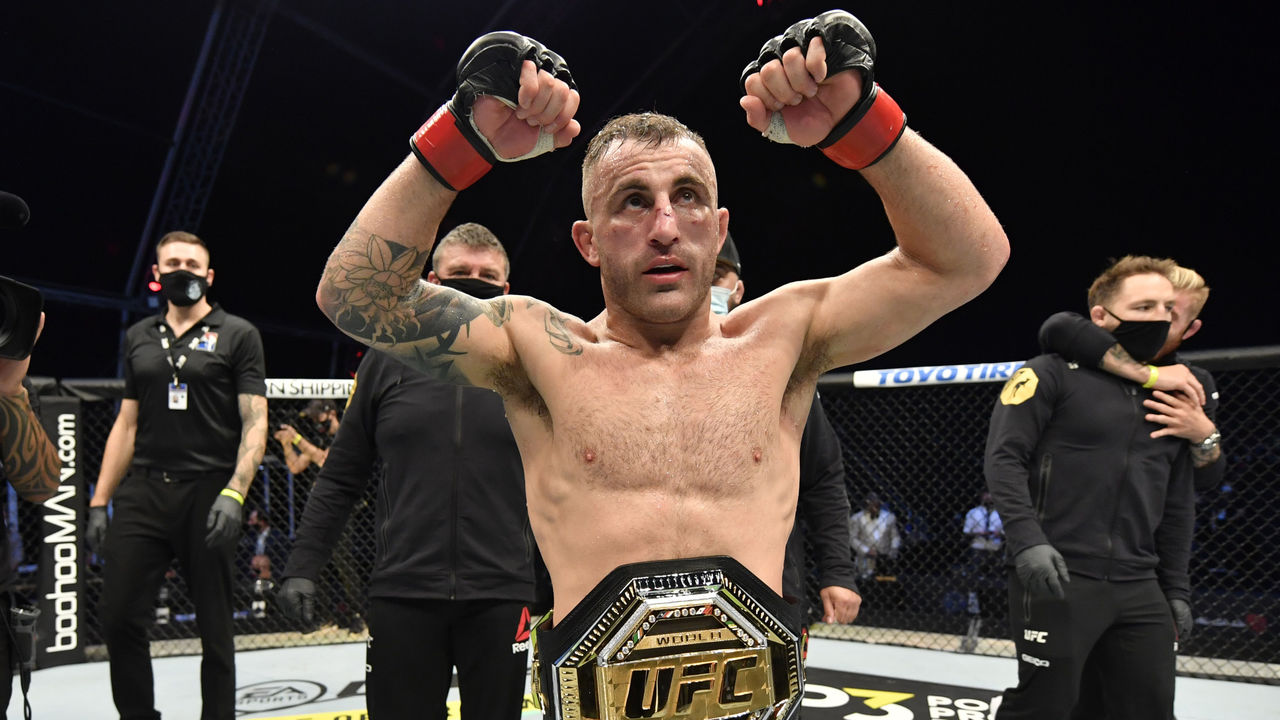 Volkanovski might be the UFC's most underrated champion, as he's talented in every sense without a glaring hole. He broke into the UFC a few years ago by being dominant on the ground, and Volkanovski has since started to pick opponents apart on his feet.
However, Volkanovski arguably lost his last fight - a rematch against former champion Max Holloway - which hurts his ranking. Of the 27 media members who submitted their scorecard to MMADecisions.com, 18 scored the fight for Holloway. While it wasn't a robbery, we have to factor in that result. Beyond the Holloway rematch, though, Volkanovski has been outstanding, and it's going to take someone special to beat him.
5. Francis Ngannou, heavyweight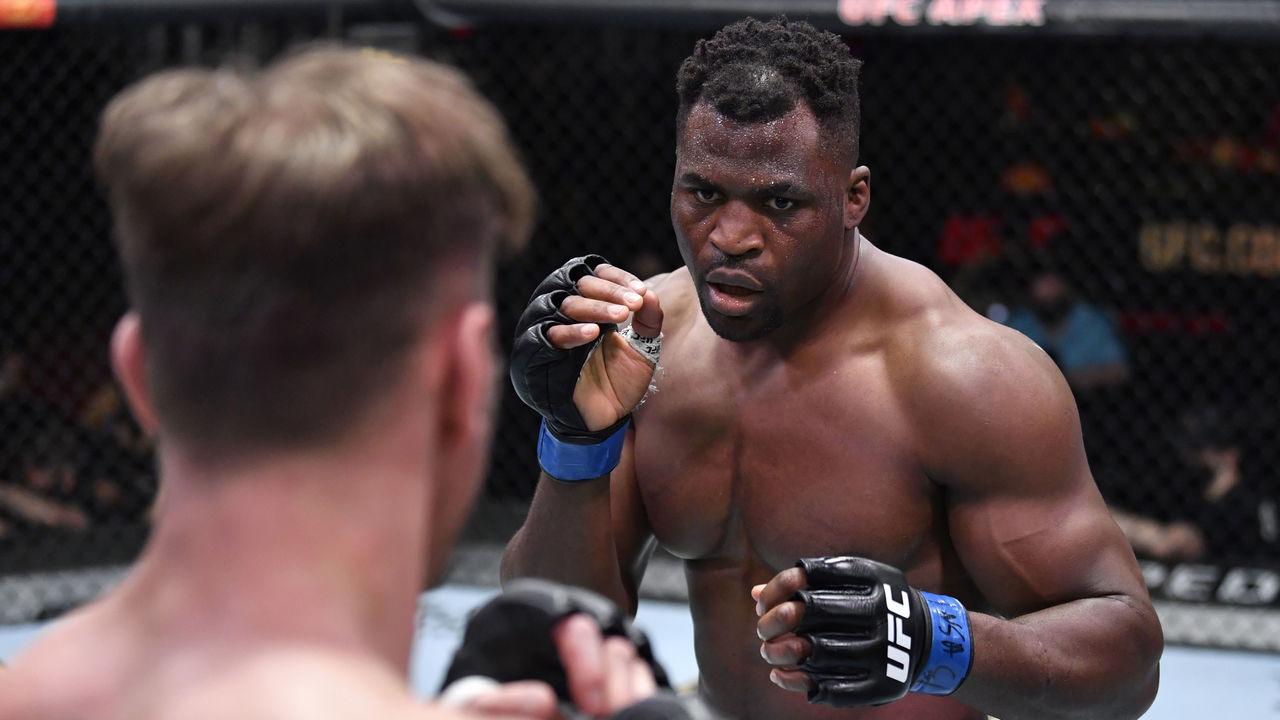 Ngannou is the newest UFC champion, and he's already one of the least vulnerable. He showed major improvements during the rematch with Stipe Miocic at the end of March, as Ngannou stayed composed in the stand-up department and was also able to defend a takedown attempt. The old version of Ngannou was already the world's scariest fighter, but he's the best in his weight class after tightening up his holes, and the 34-year-old could be a longtime champion.
However, this is the sport's most volatile division - at heavyweight, anyone can knock anyone out - so there's still a glimmer of hope for his opponents. Plus, we still don't know what Ngannou's gas tank is like or what would happen if his opponent goes for a takedown in the later rounds. But even with one of the greatest fighters ever in Jon Jones likely next up, it feels like "The Predator" will be at the top for a long time.
4. Israel Adesanya, middleweight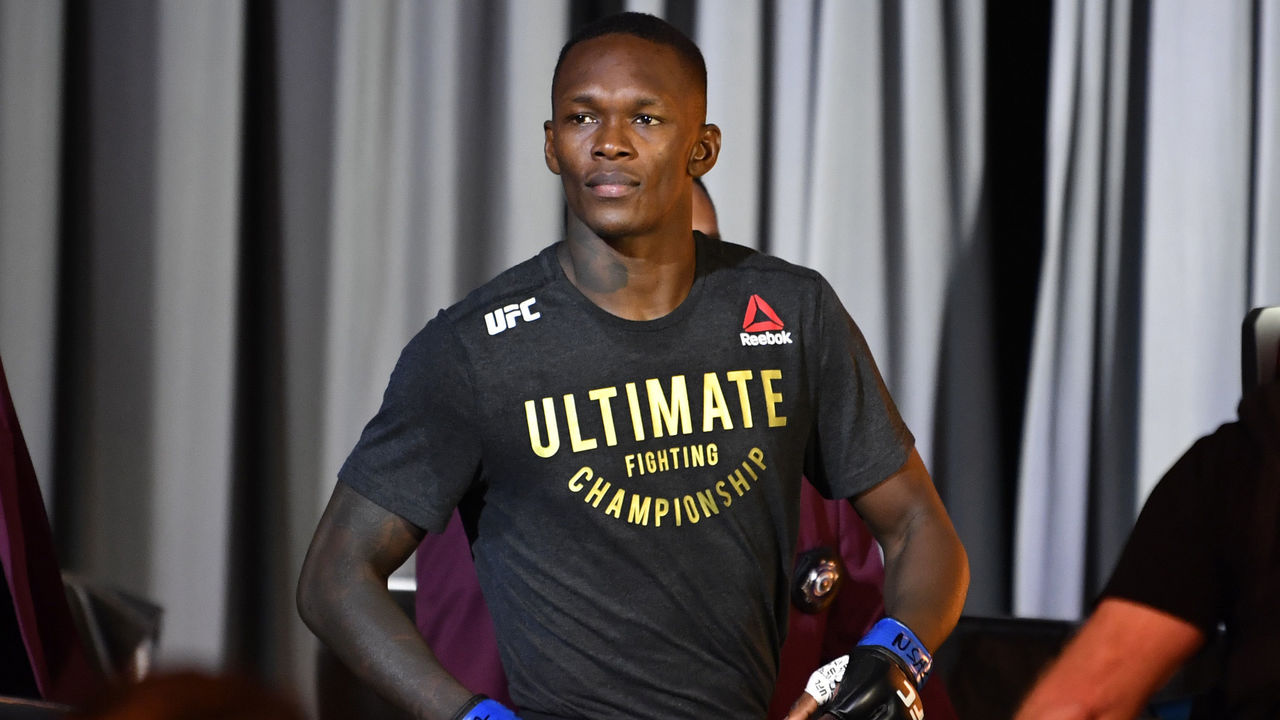 Based on Adesanya's last fight, a unanimous decision loss to Blachowicz, it might be strange to see him at No. 4. But remember, that fight was at light heavyweight. Adesanya left his natural weight class to challenge himself against a bigger man, and he fell short. There's no shame in that.
At middleweight, "The Last Stylebender" has been perfect while beating Robert Whittaker, Paulo Costa, Yoel Romero, Derek Brunson, and Anderson Silva, among others. Adesanya dominated the second-best middleweight, and when looking at the rest of the top contenders at 185 pounds, it's hard to see any of them triumphing over him in the foreseeable future. Blachowicz showed that taking him down is how to beat Adesanya. But it'll be a lot tougher for anyone at middleweight to execute that game plan.
3. Kamaru Usman, welterweight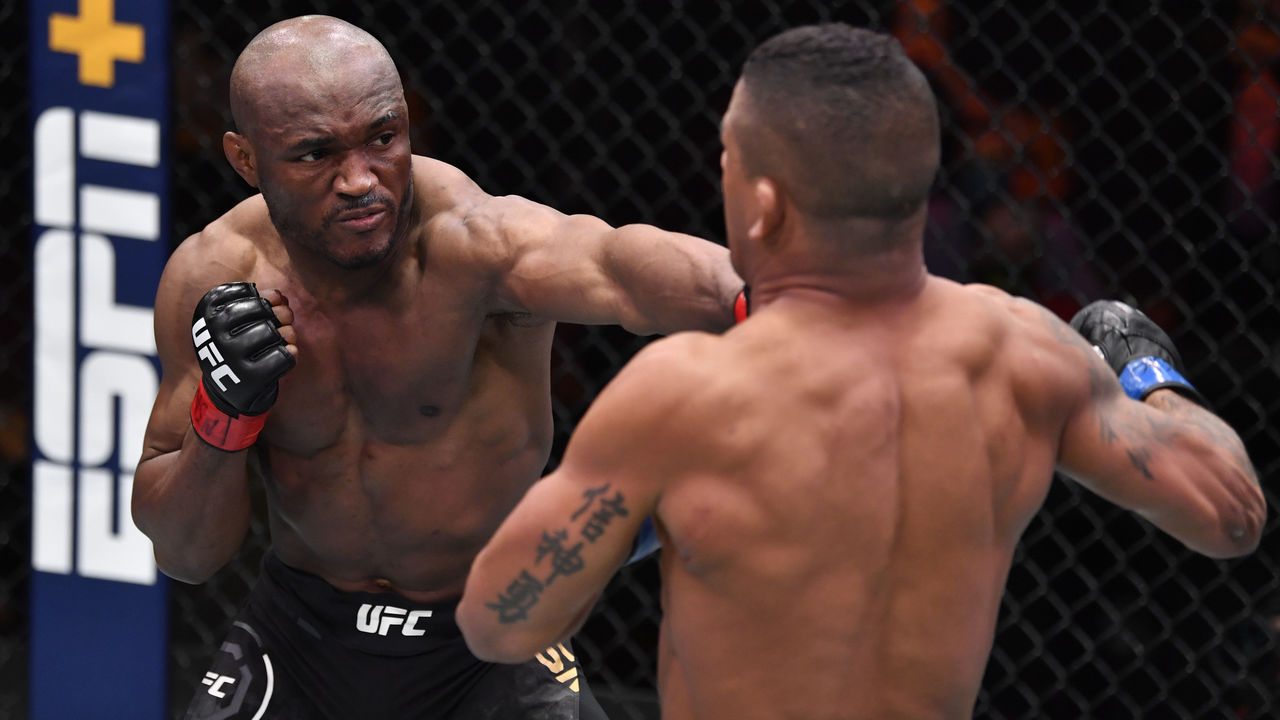 You know Usman is on the right track when he starts getting compared to all-time great Georges St-Pierre. Usman is undefeated in the UFC after beating almost all of his generation's top welterweights, including Tyron Woodley, Colby Covington, Leon Edwards, and Jorge Masvidal.
The 33-year-old's background is in wrestling, but he's also become one of the division's better strikers, notably defeating Gilbert Burns by TKO in his last title defense. Usman is at the top of his game right now, and he seems to only be improving. Stopping him will be a tough task for anyone.
2. Valentina Shevchenko, women's flyweight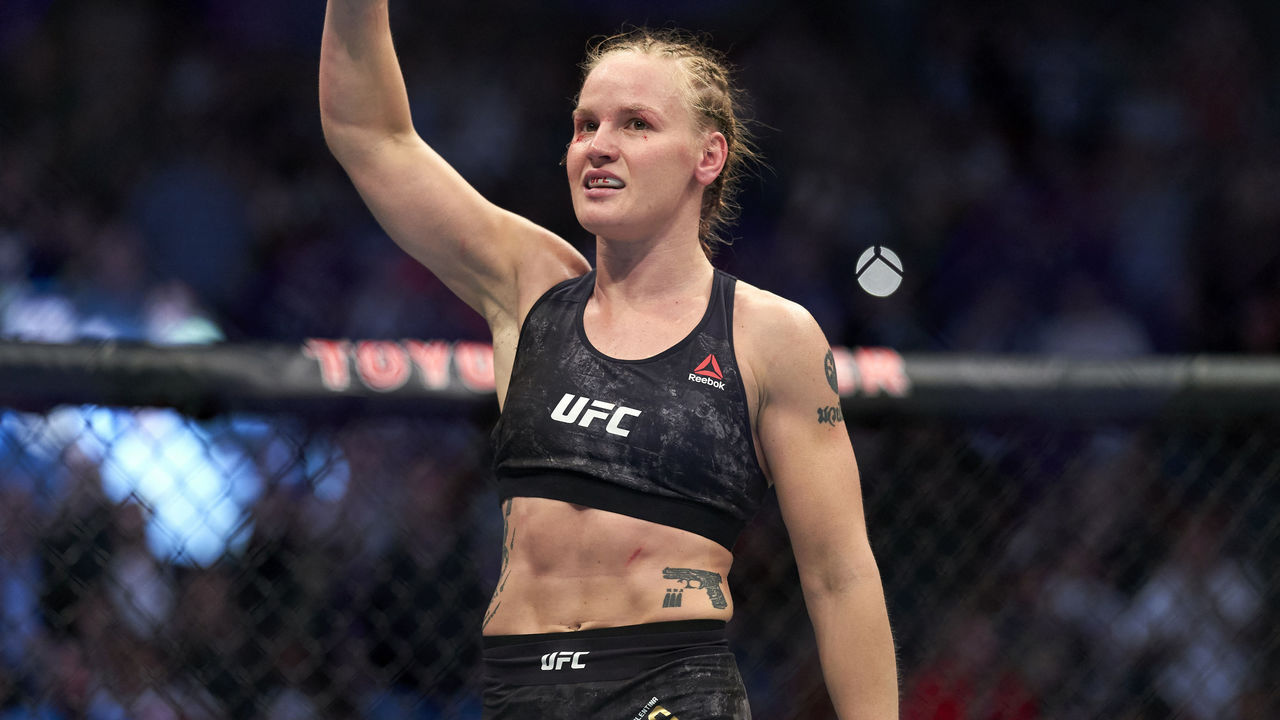 No fighter is invincible, but now we're entering the truly unbeatable territory. Shevchenko has run over every opponent since dropping down to the women's flyweight division in 2018. She has defended her title four times and doesn't appear to be slowing down.
Shevchenko is so much better than everyone else at 125 pounds. She's light-years ahead in the striking department, and the 33-year-old also might be the division's best grappler. At this point, it seems like dethroning her will take somewhat of a Hail Mary shot from perhaps Jessica Andrade, Shevchenko's next opponent. Otherwise, no one is getting past "Bullet."
1. Amanda Nunes, women's featherweight and bantamweight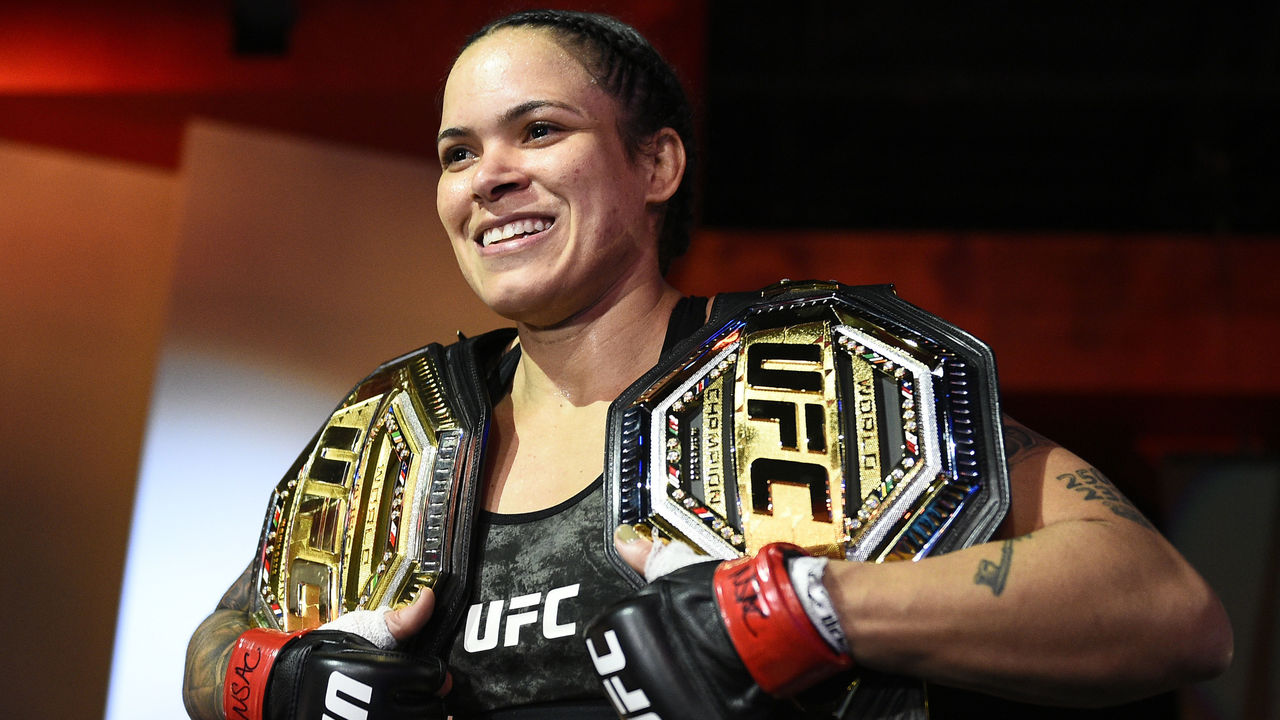 If any current UFC champion is going to retire without losing another fight, it'll be Nunes. "The Lioness" is that dominant while regarded as one of the greatest of all time, and she makes the best fighters at 135 and 145 pounds look like amateurs.
Her last fight against Megan Anderson, a first-round submission win, couldn't have been easier. Nunes has essentially never been in trouble during her entire title reign, which started almost five years ago. If anyone beats the 32-year-old in her current form, especially at featherweight, it would be undoubtedly one of the biggest upsets in the promotion's history. Nunes is clearly the UFC's least beatable champion.