Jan Blachowicz retained the light heavyweight title with a unanimous decision win over middleweight champion Israel Adesanya in the main event of UFC 259 on Saturday in Las Vegas.
Here are five takeaways from the event.
Blachowicz's physical advantages mattered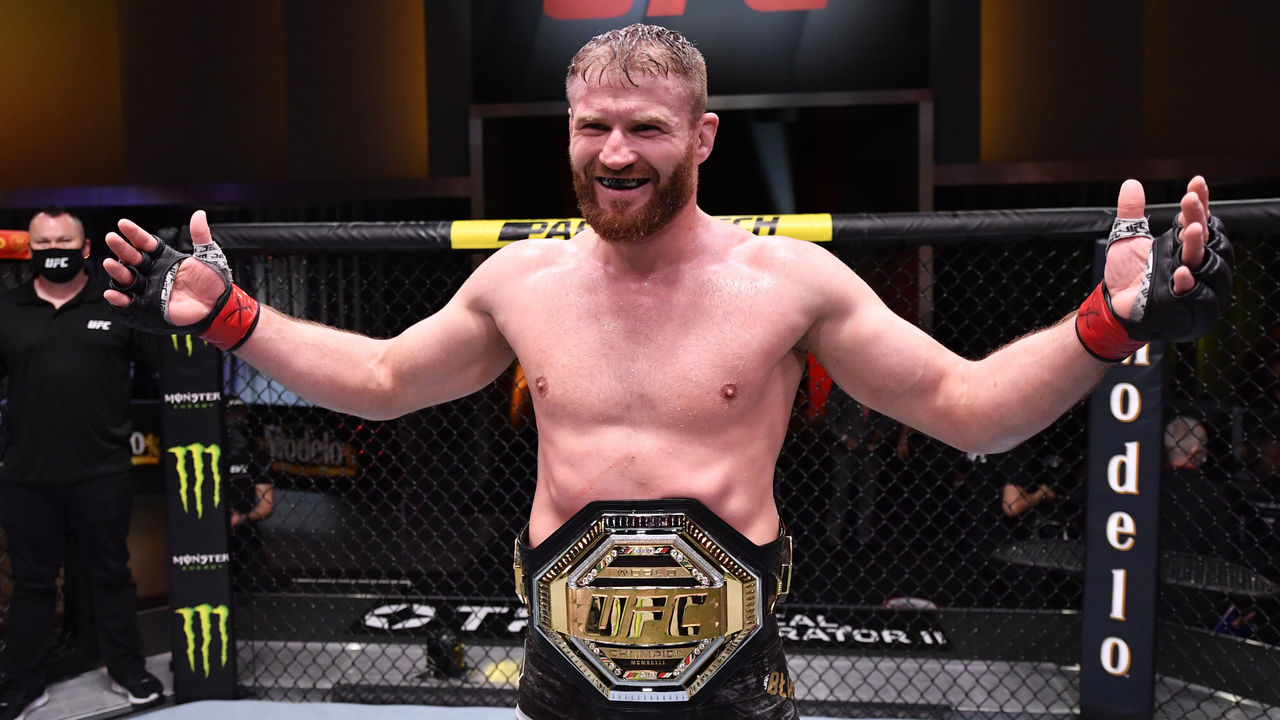 Adesanya had a small height and reach advantage over Blachowicz, but it was obvious in both the weigh-in staredown and the fight that Blachowicz was the natural light heavyweight.
The 38-year-old had a much thicker build and was likely significantly heavier than Adesanya - who weighed in 4.5 pounds under the 205-pound limit Friday - during the fight. That didn't matter during much of the contest when Blachowicz and Adesanya fought at a distance. Blachowicz landed his fair share of strikes, but so did Adesanya.
However, Blachowicz's strength advantage came into play in the fourth and fifth rounds when he took the fight to the ground. Adesanya, who had no answer for the light heavyweight champion's grappling, couldn't get up after Blachowicz secured his takedowns.
While Adesanya isn't known as a jiu-jitsu whiz, it's plausible that he would've had more success returning to his feet in a 185-pound contest. But on Saturday, the bigger man won, and Blachowicz's overall size and strength advantages were major keys to his victory.
Adesanya's star will still shine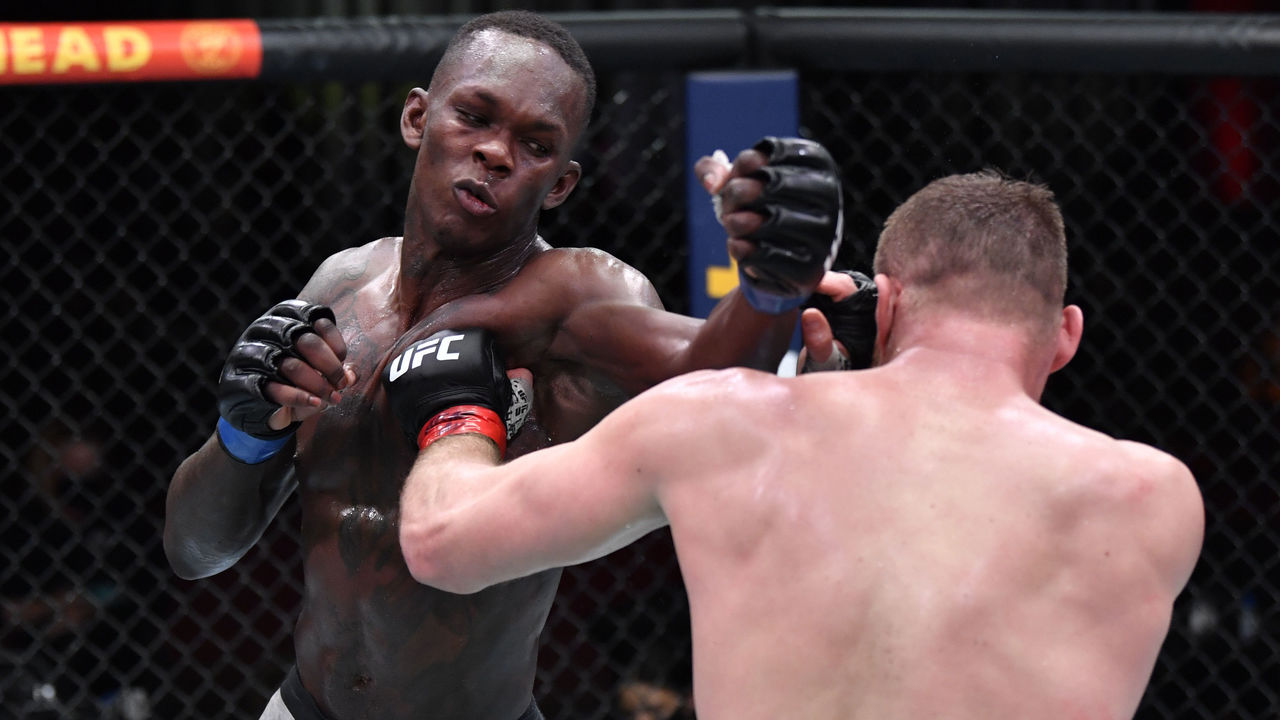 Adesanya lost a bit of luster in the defeat to Blachowicz. He was 9-0 in the UFC heading into Saturday's main event, and most of those wins were dominant performances. His aura of invincibility is gone.
But Adesanya's defeat isn't that big of a setback. The fight was competitive - a brutal knockout or a lopsided decision would've been more detrimental to his career. And there's no shame in losing to the light heavyweight champ.
Plus, Adesanya is still the middleweight champion, and he remains one of the UFC's top pound-for-pound fighters. Adesanya didn't become a two-division titleholder on his first attempt, but who says there won't be another shot in the future? He'll likely continue to dominate at middleweight, and fans will surely be interested to see "The Last Stylebender" go back up to 205 pounds in a year or two.
Unfortunately for Adesanya, the potential fight between himself and Jon Jones appears to be off the table for now. But with Jones moving up to heavyweight to face either Stipe Miocic or Francis Ngannou, it probably wasn't going to be in Adesanya's immediate future anyway. That matchup can still happen down the road.
This was a good learning experience for Adesanya. People say you learn more from a loss than a win, and that will hold true for the middleweight champ. He no longer carries the pressure of being an undefeated fighter. Adesanya's finally tasted defeat, and he'll come back better because of it.
Levels to this game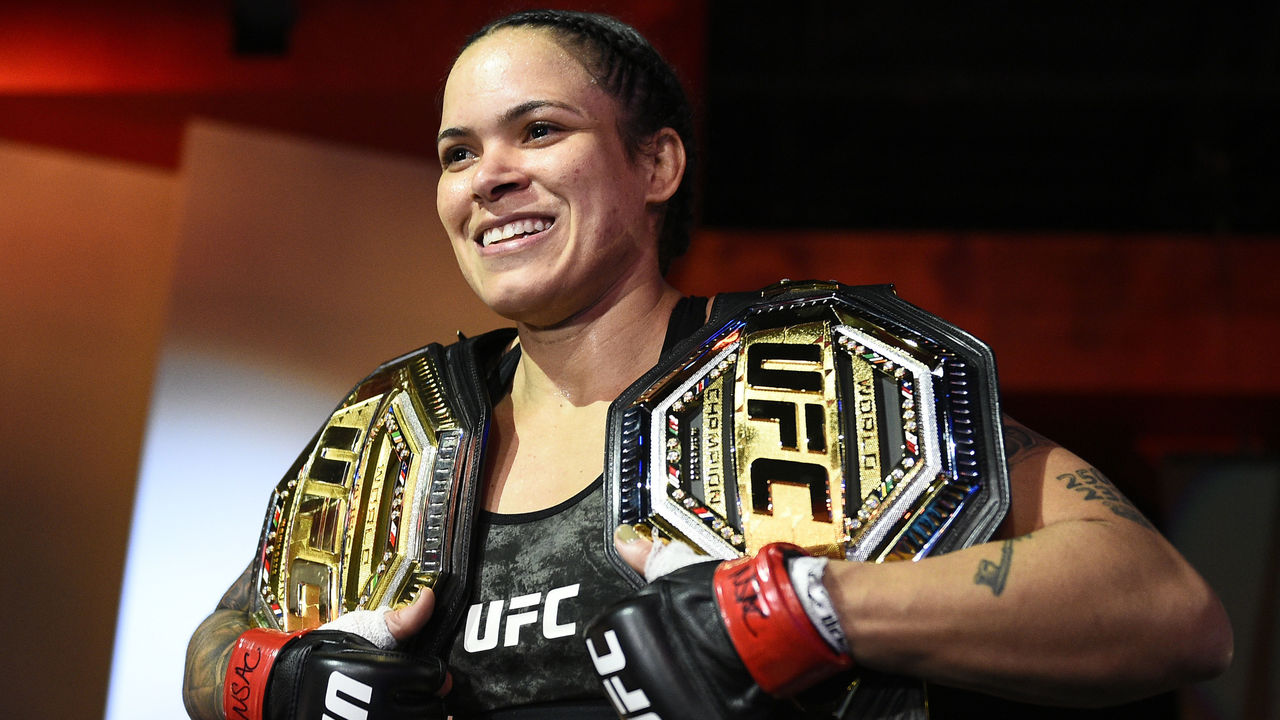 That's what Megan Anderson learned after becoming Amanda Nunes' latest victim.
Anderson appeared to have virtually no chance against Nunes, the women's featherweight and bantamweight champion. That proved to be the case, as Anderson lost two minutes in.
The statement "There are levels to this game" doesn't get any more true than when you're talking about Nunes. It's impossible to put into words just how dominant she is - saying she's leaps and bounds ahead of her competition doesn't do it justice. Of all the fighters who could face Nunes in the foreseeable future at either 135 or 145 pounds, no one's even close to her skill level.
Anderson didn't stand a chance, nor did Felicia Spencer, nor did anyone else who's challenged Nunes, and nor will anyone who challenges her in the near future.
Sure, crazy things have happened in MMA. But right now, Nunes losing would be one of the craziest.
Unfinished business after DQ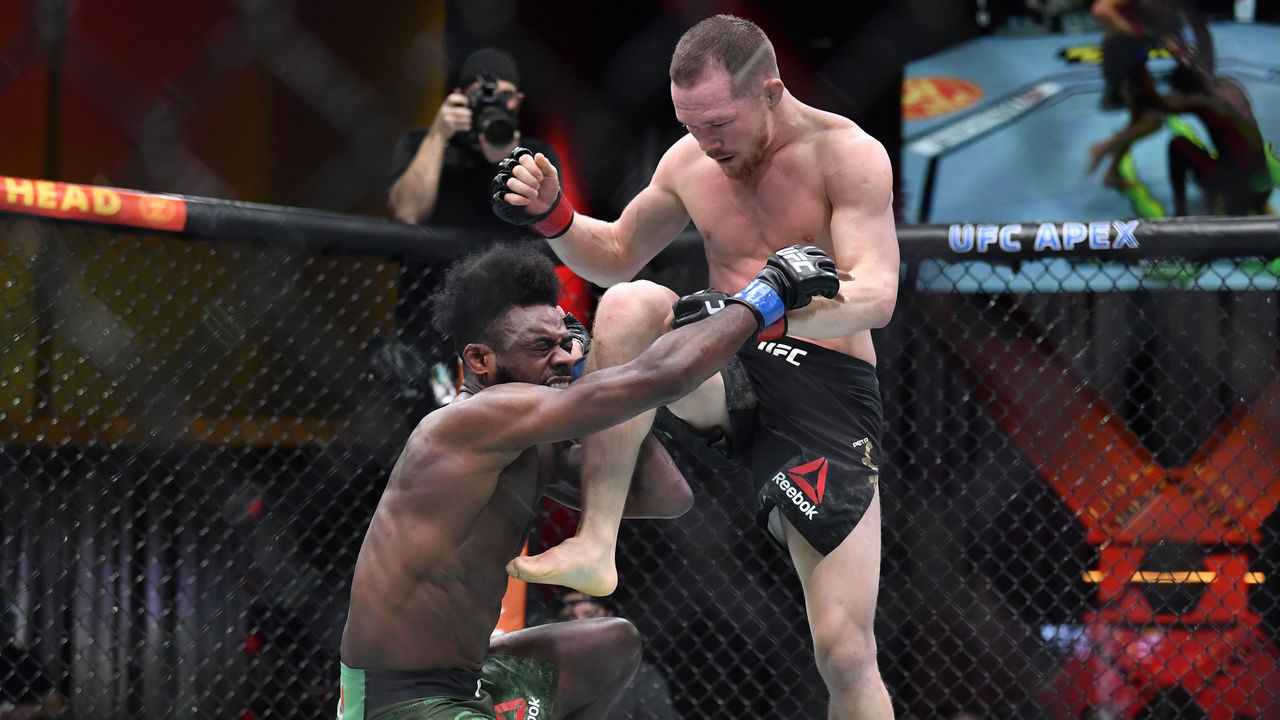 Aljamain Sterling walked out of the Octagon with the UFC bantamweight title around his waist but not a smile on his face.
Sterling won the championship after Petr Yan landed an illegal knee in the fourth round of their title fight. The referee deemed the strike intentional and disqualified Yan.
This wasn't a satisfying result for Sterling, Yan, the UFC, or the fans. The anticlimactic ending to the highly anticipated 135-pound title bout was a major bummer. Yan appeared to be en route to his first successful title defense, and one mistake - albeit a big one - cost him the belt.
There's unfinished business between the two bantamweights. An immediate rematch is the only fight that should happen next.
Makhachev following in Khabib's footsteps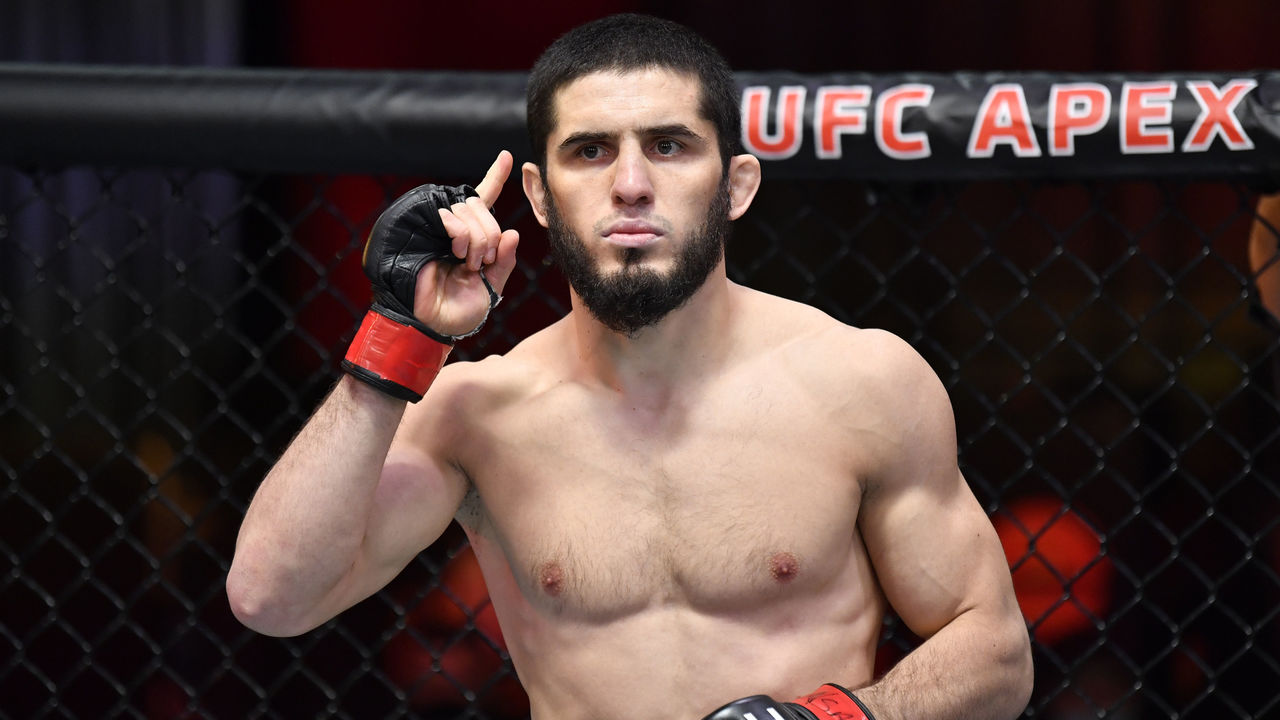 Can we take a moment to appreciate how freakin' good Islam Makhachev looked against Drew Dober?
Makhachev, a training partner of retired lightweight champion Khabib Nurmagomedov, dominated his fight from start to finish. The No. 14-ranked lightweight controlled Dober on the ground for two rounds and then submitted him in the third. It was as if Makhachev waited for the right opportunity to pounce and then locked in the submission at his own leisure. It was incredible.
This was the most impressive performance of Makhachev's career. You might be surprised to hear the 29-year-old has been in the UFC since 2015. He's struggled to gain traction in the lightweight division over the past six years, but this could be the victory that puts him on the map.
Naturally, the MMA world exploded with comparisons between Nurmagomedov and Makhachev postfight. And rightfully so. They share a similar style, and Makhachev's control on the ground looked just as good as Nurmagomedov's.
Makhachev is due for a massive step up in competition after disposing of Dober. We have to start wondering who - if anyone - can beat this man.