Ahead of Saturday's UFC 259 in Las Vegas, theScore's Nick Baldwin makes his picks for the main-card bouts.
Light heavyweight championship
Jan Blachowicz (27-8)
vs.
Israel Adesanya (20-0)
Blachowicz will face a tough test in his first title defense, as he welcomes the 185-pound champion to the light heavyweight division.
Though Blachowicz is one of the most underrated fighters in the UFC - he's been the underdog in 12 of his 15 fights with the promotion, and he's the underdog yet again for Saturday's clash - it's difficult to pick against Adesanya, who enters with a perfect record.
Adesanya is one of the best strikers in the sport and has a two-inch reach advantage, so he should be able to pick apart Blachowicz on the feet. He's also a master of controlling range, which will limit the number of times Blachowicz connects with his punches.
Blachowicz is one of the most powerful fighters Adesanya has ever faced, so it would be ill-advised to count him out completely, especially after how many times he's come through as the underdog. All it takes is the perfect shot from Blachowicz to hand "The Last Stylebender" his first professional defeat.
The light heavyweight champ is also the superior wrestler, so he could put Adesanya in danger if he gets the fight to the ground. But the challenger has shown solid takedown defense throughout his nine UFC bouts, so it's most likely we'll see a striking affair Saturday.
Ultimately, look for Adesanya to sit back in the early rounds, scoring from distance with his jab and kicks. And then midway through the fight, as Blachowicz gets frustrated and marches forward, expect the middleweight king to unload with a big counter to shut out the defending champ's lights.
The pick: Adesanya, third-round knockout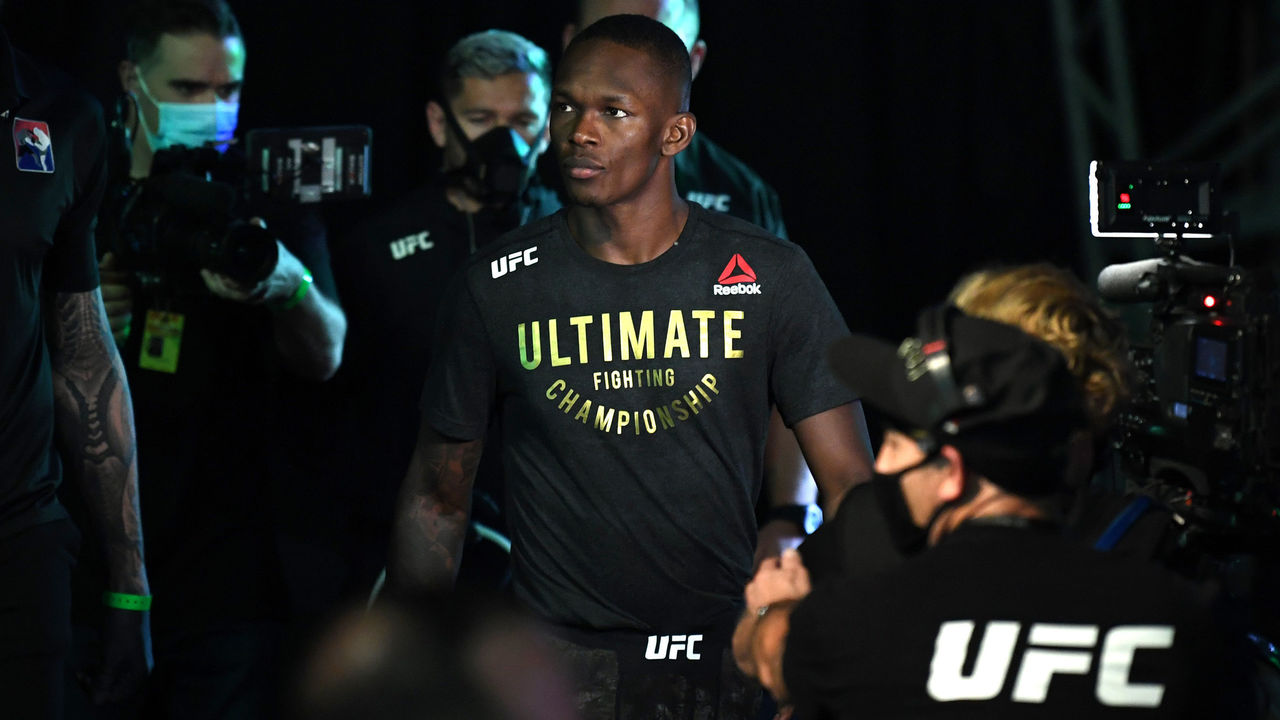 Women's featherweight championship
Amanda Nunes (20-4)
vs.
Megan Anderson (10-4)
As is the case with most of Nunes' title defenses, this is the easiest fight to predict on the main card.
Nunes should get past Anderson with ease. She hits harder and is the more technical striker, more aggressive, and the better grappler by a mile.
Anderson's biggest strength is her striking, so her best - and only - chance of pulling off the upset is if she catches Nunes with a big shot as the champion is walking forward.
In a more realistic scenario, expect Nunes to take this fight to the ground relatively early. That's what you do when you're better than your opponent in every department: you try to exploit their biggest weakness and minimize the risk of losing. It wasn't too long ago that Anderson suffered a submission loss to former title challenger Felicia Spencer, and she'll find herself in a similar boat against Nunes.
The pick: Nunes, first-round submission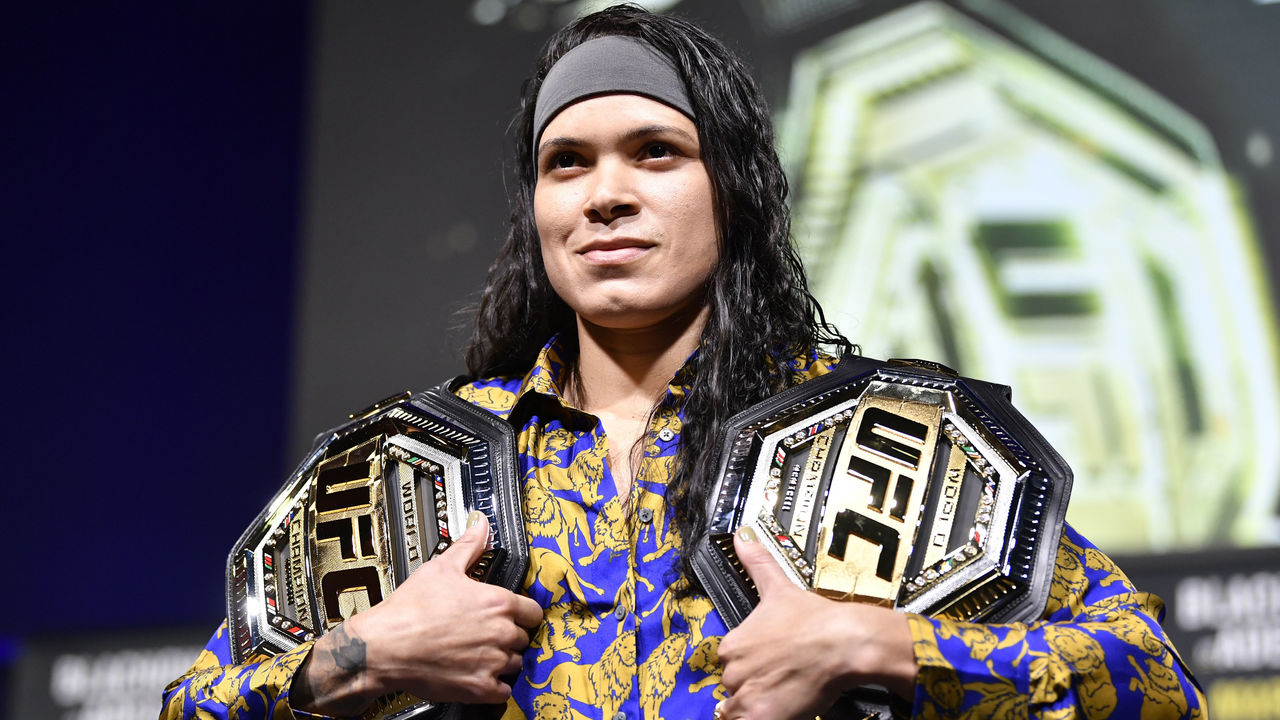 Bantamweight championship
Petr Yan (15-1)
vs.
Aljamain Sterling (19-3)
Yan will have his work cut out for him as he looks to defend his 135-pound title for the first time against Sterling.
This is the most evenly matched fight on the entire card, and it's the most competitive title fight - at least on paper - in a long time. Whether Yan wins his first defense or Sterling picks up UFC gold, it's bound to be a back-and-forth battle.
Yan brings explosive power and sharp boxing, while Sterling is great at taking down his opponents and finding submissions. However, both fighters are comfortable in every area, so it's unlikely either will win in dominant fashion. Sterling has tightened up his hands in recent years and his kicks have always been solid. Meanwhile, Yan has underrated offensive and defensive grappling, simply because we haven't seen too much of it in the UFC.
The result will largely come down to where the fight takes place. If the majority of it happens on the feet, Yan should be able to accumulate enough points to win a decision. But the same goes for Sterling if he manages to grind out the champion.
I lean toward the challenger ever so slightly, but this one truly could go either way.
The pick: Sterling, unanimous decision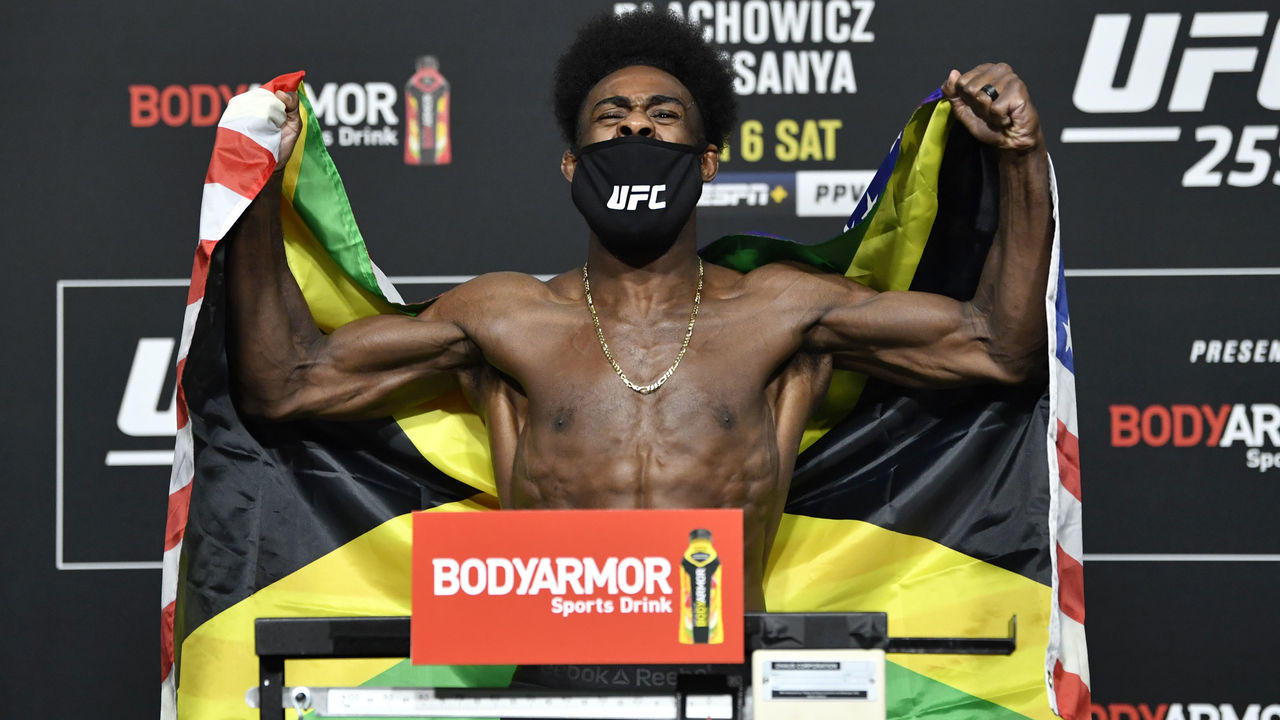 Lightweight bout
Islam Makhachev (18-1)
vs.
Drew Dober (23-9, 1 NC)
Makhachev will face the biggest test of his career when he squares off with Dober.
The highly regarded prospect, who trains with lightweight champion Khabib Nurmagomedov, should pass this test with flying colors. He's an elite wrestler and has a number of submission wins under his belt. Meanwhile, Dober has struggled on the ground in the past, with his last three losses all coming by way of submission.
However, Dober is also on a hot streak, so it wouldn't be wise to count him out entirely. If he lands the right punch, a knockout win isn't out of the realm of possibility. Makhachev's lone loss as a professional was a first-round knockout in his second UFC bout.
Still, it's tough to go against the Russian, who's looked unbeatable since that defeat six years ago. Nurmagomedov, Daniel Cormier, and many of Makhachev's other teammates have spoken very highly of the 29-year-old. Expect his rise up the lightweight ladder to continue.
The pick: Makhachev, second-round submission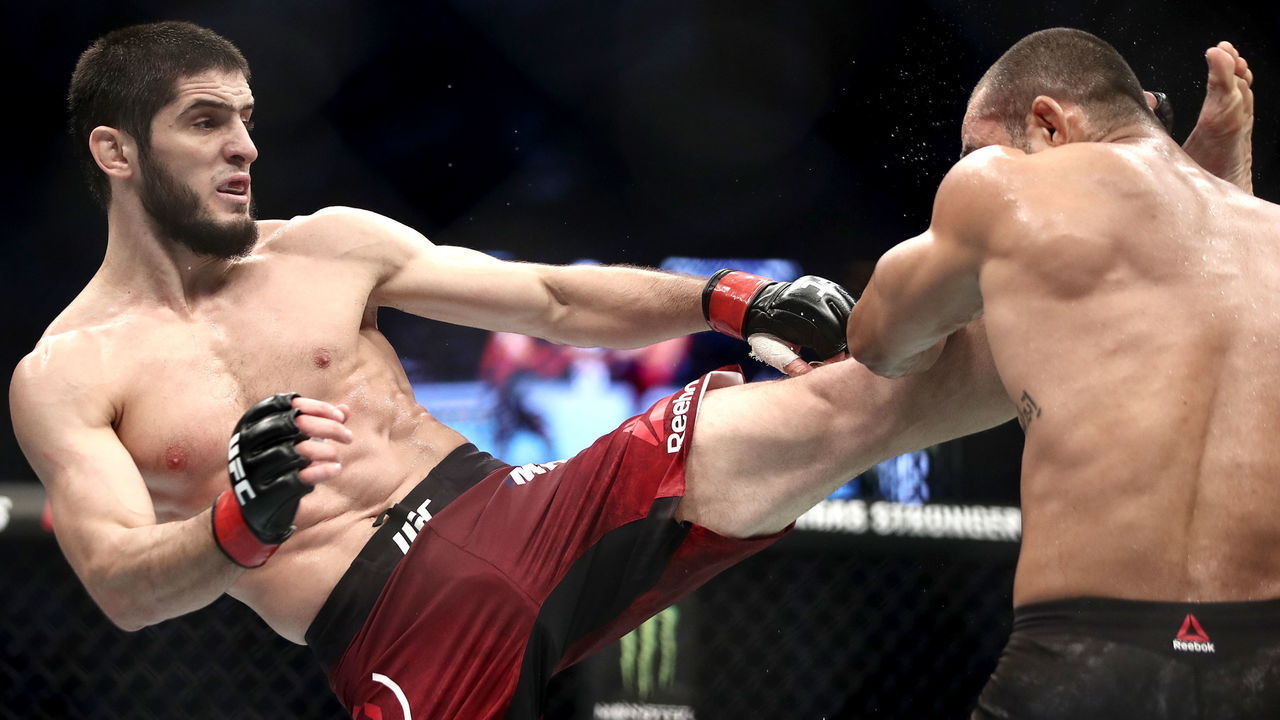 Light heavyweight bout
Thiago Santos (21-8)
vs.
Aleksandar Rakic (13-2)
Santos finds himself in somewhat of a must-win scenario in Saturday's main-card opener.
The former title challenger has lost two straight bouts, and at the age of 37, he could be one more loss away from dropping out of the title conversation for good.
He faces a steep challenge in Rakic, who's 5-1 in the UFC - many think he should be 6-0. The 29-year-old presents Santos with a difficult stylistic matchup, as he has the ability to take down his opponents and grind them out. We saw that in his first UFC main event last summer when he dominated Anthony Smith.
Santos has struggled to keep his fights standing in the past. Several of his losses have ended in him tapping out, including his last outing against Glover Teixeira.
The Brazilian's devastating power can change the trajectory of a fight in the blink of an eye, so Rakic will have to be careful. But at the end of the day, I'm picking the fighter with momentum on his side.
The pick: Rakic, unanimous decision