Gold will be up for grabs in three divisions at UFC 259 in Las Vegas.
In Saturday's main event, light heavyweight champion Jan Blachowicz will defend his belt for the first time against middleweight titleholder Israel Adesanya.
In the co-headliner, two-division champ Amanda Nunes will put her women's featherweight title on the line against Megan Anderson. Rounding out the trio of big fights is a bantamweight tilt between champion Petr Yan and Aljamain Sterling.
Here are six key storylines heading into the pay-per-view card.
Is Blachowicz being underestimated again?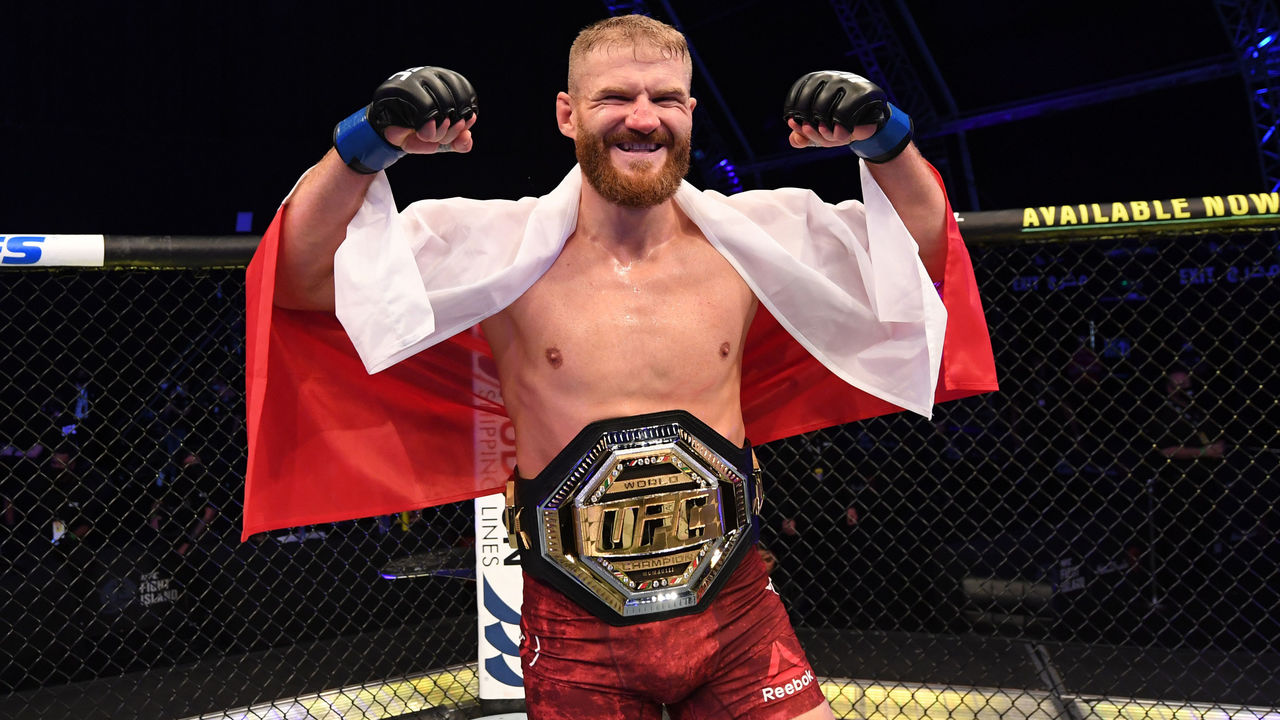 It doesn't feel as though the fans are looking past Blachowicz this time. Now that he's the champion, people are finally putting respect on his name and realizing his legendary Polish power is a game-changer.
He's still the underdog heading into UFC 259, but that's because he's going up against the No. 3 pound-for-pound fighter in the promotion.
Adesanya has been perfect thus far in his MMA career, putting together a 20-0 record as a professional and a 9-0 record in the UFC. Not only has "The Last Stylebender" never lost, but he's barely been in trouble during a fight.
Moving up to light heavyweight for the first time in his career, Adesanya has several tools that will present Blachowicz with a challenge: his speed, length, and control of distance. He's the deserved favorite.
However, fans recognize what Blachowicz brings to the table, rather than counting him out completely like they did against Dominick Reyes and Corey Anderson.
How will the extra weight affect Adesanya?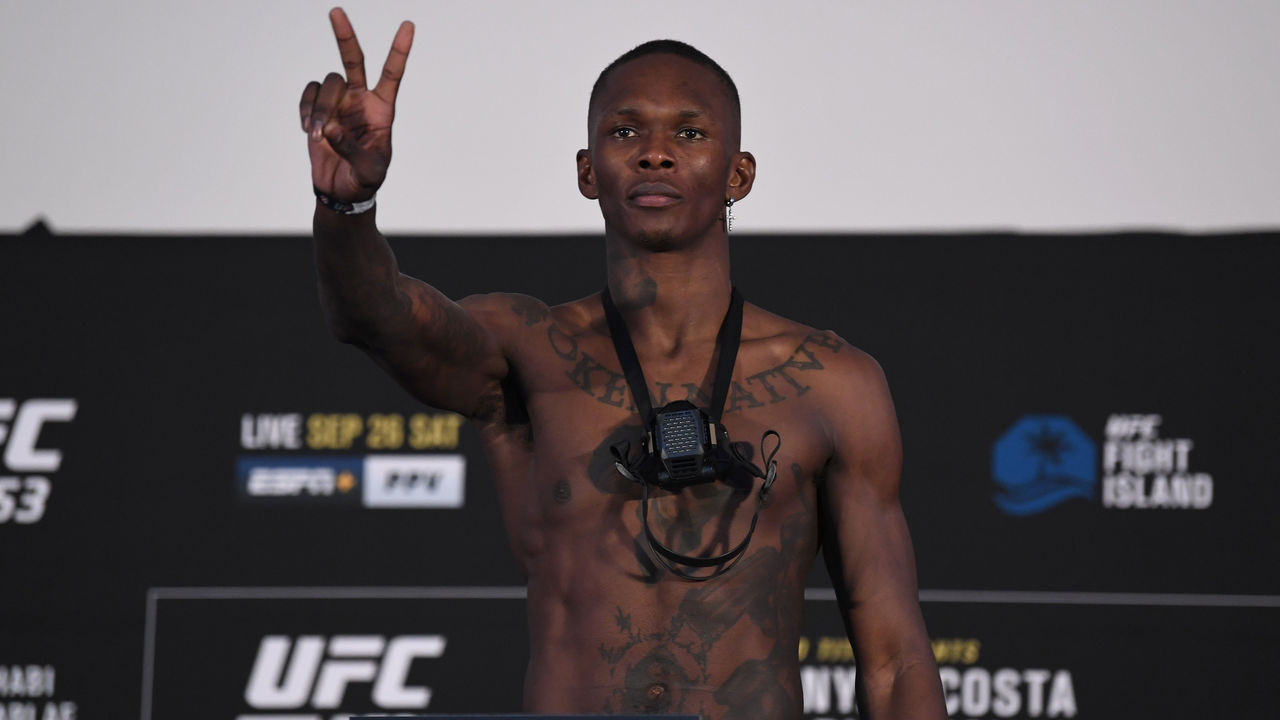 If anything, Adesanya will look better at light heavyweight than he has at middleweight.
The 185-pound champion has made it clear he didn't bulk up ahead of his 205-pound debut. He said he didn't put on extra muscle that could slow him down and take away from his speed advantage over Blachowicz. Instead, Adesanya will have a much smaller weight cut and even hinted he could weigh in well under the divisional limit.
In theory, that will make Adesanya even fresher and ultimately improve his performance against Blachowicz. He could run into some issues if Blachowicz wrestles him, but it's more likely the move up will only have a positive effect on Adesanya.
Will this be Nunes' last featherweight bout?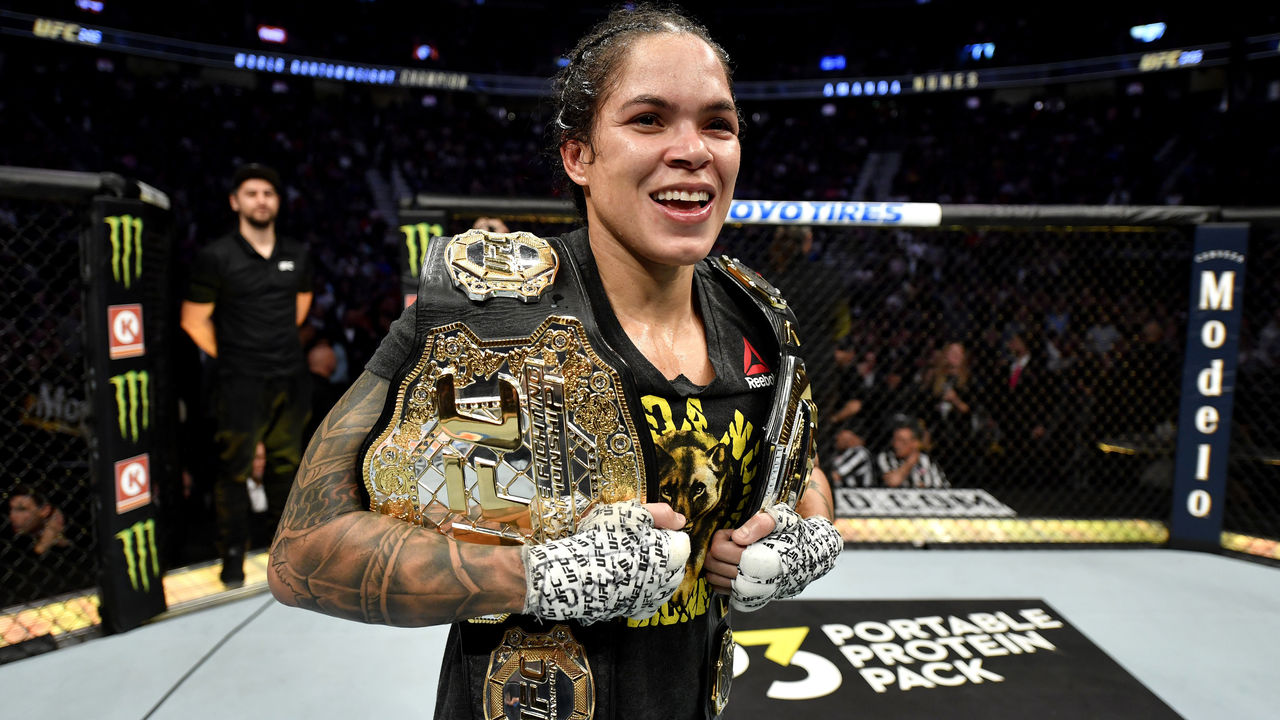 Ever since Nunes knocked out Cris Cyborg to capture the women's featherweight title and become a two-division champ in 2018, it's seemed as though the 145-pound weight class is on borrowed time.
The UFC has never committed to building up the division and signing new talent since introducing it in 2017. There have never even been enough fighters in the division to have official rankings.
Four years ago, the division's sole purpose was to get Cyborg a UFC championship. But she lost the belt to Nunes, and the UFC got out of the Cyborg business. Since then, the promotion has used the division as a marketing tool to call Nunes - who also holds the women's bantamweight title - a two-division champion.
But the reality is that if Nunes gets past Anderson, there won't be any featherweight contenders left for her to fight anytime soon. She'd likely defend it at some point, but it may not be until 2022.
Is this the toughest test of Yan's career?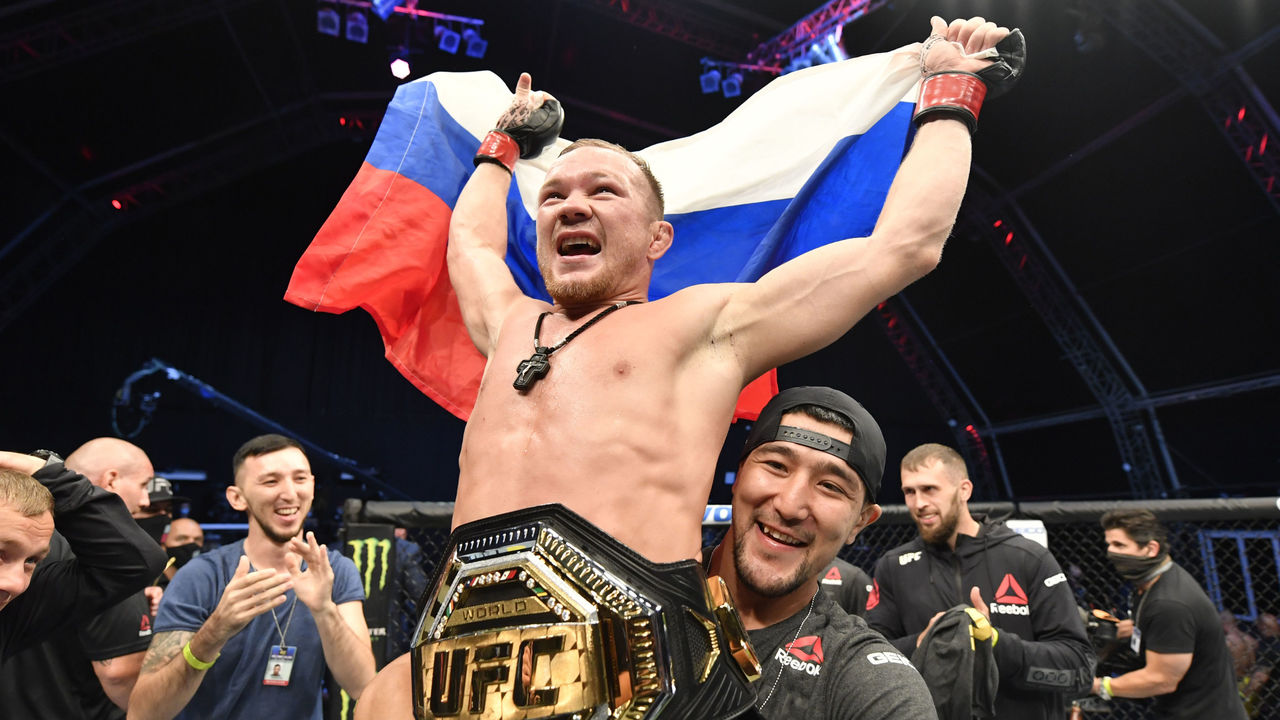 Yan took an easier route to the title than most champions, as he fought Jose Aldo - who wasn't ranked inside the division's top five - for the vacant belt. And in his final fight before the title shot, he finished UFC Hall of Famer Urijah Faber, who wasn't in contention at the time.
Now, in his first title defense, Yan will take on Sterling, the legitimate No. 1 contender. "Funk Master" is riding a five-fight winning streak, which includes a submission victory over Cory Sandhagen, and hasn't lost since 2017. This is clearly Yan's toughest test to date.
Unlike Yan's past opponents, Sterling enters his first UFC title fight with a clear path to victory: taking the champ to the ground. Though the 31-year-old challenger has drastically improved his striking in recent years, his bread and butter is his grappling.
Yan is a talented striker who can absolutely keep the fight standing up en route to a successful title defense. This is a coin toss, but it's undeniable that Sterling is the best fighter Yan has ever been matched up with and presents the most stylistic challenges.
Does Santos need a win to stay in contention?
Thiago Santos is at a pivotal moment in his career.
In July 2019, he became the first fighter to take then-light heavyweight champion Jon Jones to a split decision. That performance was all the more impressive when it was revealed Santos suffered a devastating knee injury early in the bout.
That injury (as well as a positive COVID-19 test) sidelined him until last November when he lost to Glover Teixeira by submission in a back-and-forth fight.
Now the No. 2-ranked light heavyweight is set to face rising contender Aleksandar Rakic in Saturday's main-card opener, and another loss could be detrimental to his career. However, light heavyweight isn't the strongest division, so Santos would have better odds of bouncing back than if he competed in one of the promotion's more competitive weight classes. Plus, he has the ability to finish anyone with his brutal power.
Still, losing three fights in a row is never a good position to be in, especially at the age of 37. If "Marreta" loses to Rakic, his days as a title contender could very well be over.
What's at stake for Cruz?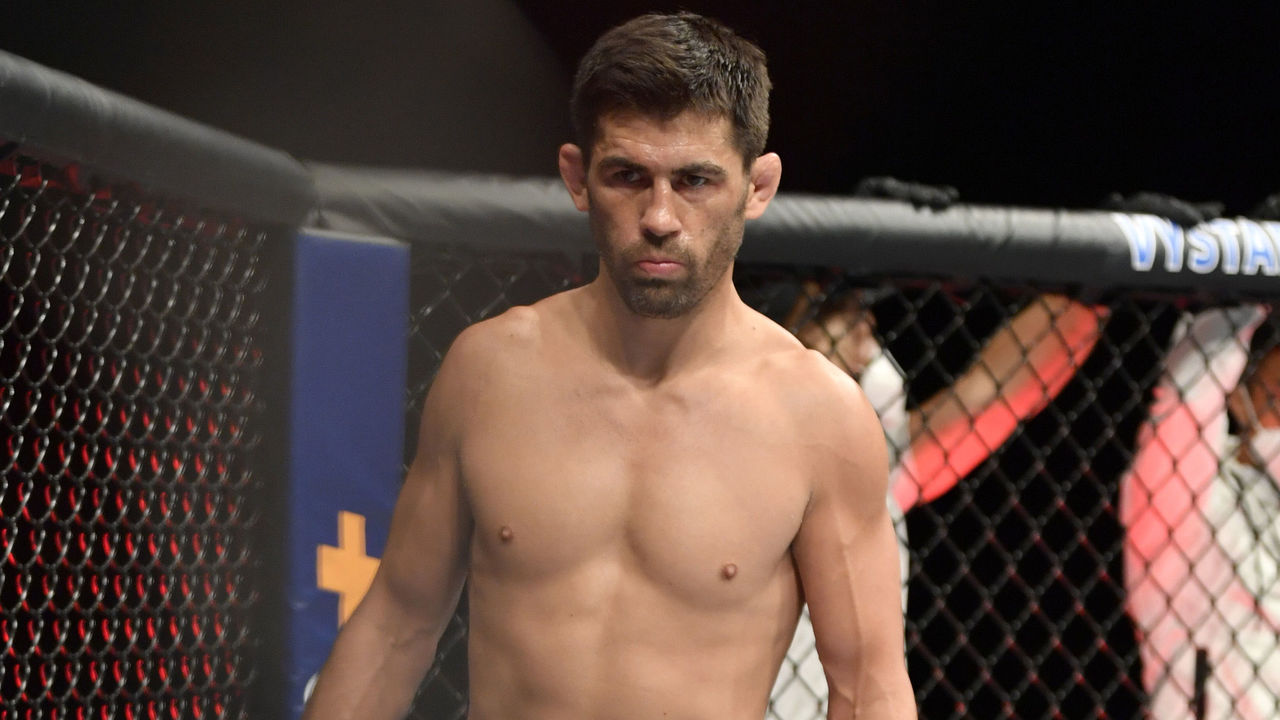 Former bantamweight champion Dominick Cruz will look to snap his two-fight skid in the featured preliminary bout against Casey Kenney.
When this fight was announced, many felt it was odd matchmaking. Kenney isn't a big name, but he has some serious skill and is on his way to becoming a contender at 135 pounds. The betting odds reflect that, with Cruz listed as a slight underdog heading into the contest.
Cruz, who hasn't been victorious in the Octagon since 2016, would've been better off facing a fellow legend like Jose Aldo or Frankie Edgar. He has a lot more to lose against Kenney due to the lack of name value.
But if he goes out and beats Kenney, that would at least get him back in the win column, which is more important than anything at this point in his career. It wouldn't propel the No. 11-ranked Cruz into title contention again, but it would show he still has some gas left in the tank.