A historic number of UFC title fights will take place between now and the end of March.
For the first time in the promotion's 27-year history, five undisputed belts will be up for grabs in a single month, starting with UFC 259 this weekend and ending at UFC 260 on March 27.
Below, we rank the five championship bouts based on how intriguing each matchup is on paper.
5. Amanda Nunes vs. Megan Anderson, UFC 259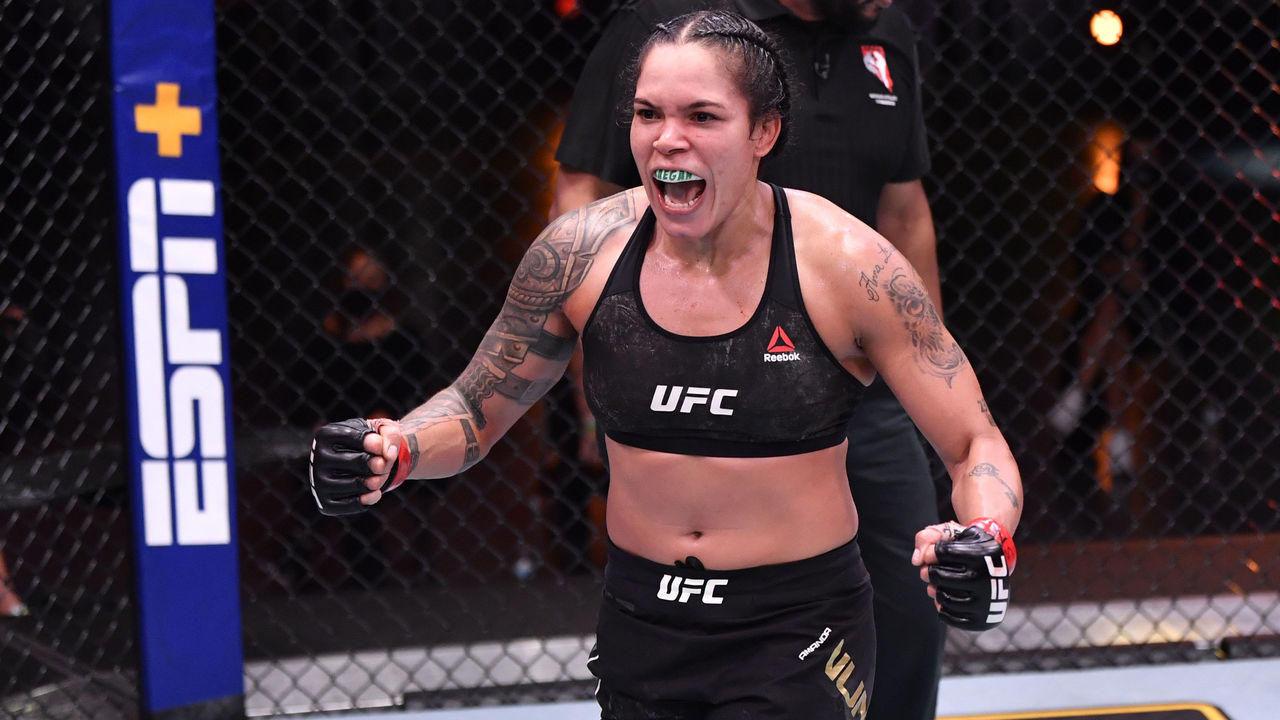 What's at stake: Nunes' women's featherweight title
Nunes' next 145-pound title defense opposite Anderson comes in last place on this list because it's a mismatch. The same can be said about most of Nunes' fights - that's how much better she is than her competition. Unfortunately, that also means her tilts don't always garner the same kind of attention as other championship clashes.
A Nunes victory is by far the most likely outcome, but you should still be somewhat interested in seeing her fight against Anderson. After all, this is an opportunity to witness the greatest women's MMA fighter of all time. "The Lioness" won't be around forever, so enjoy her dominance before it's too late.
4. Alexander Volkanovski vs. Brian Ortega, UFC 260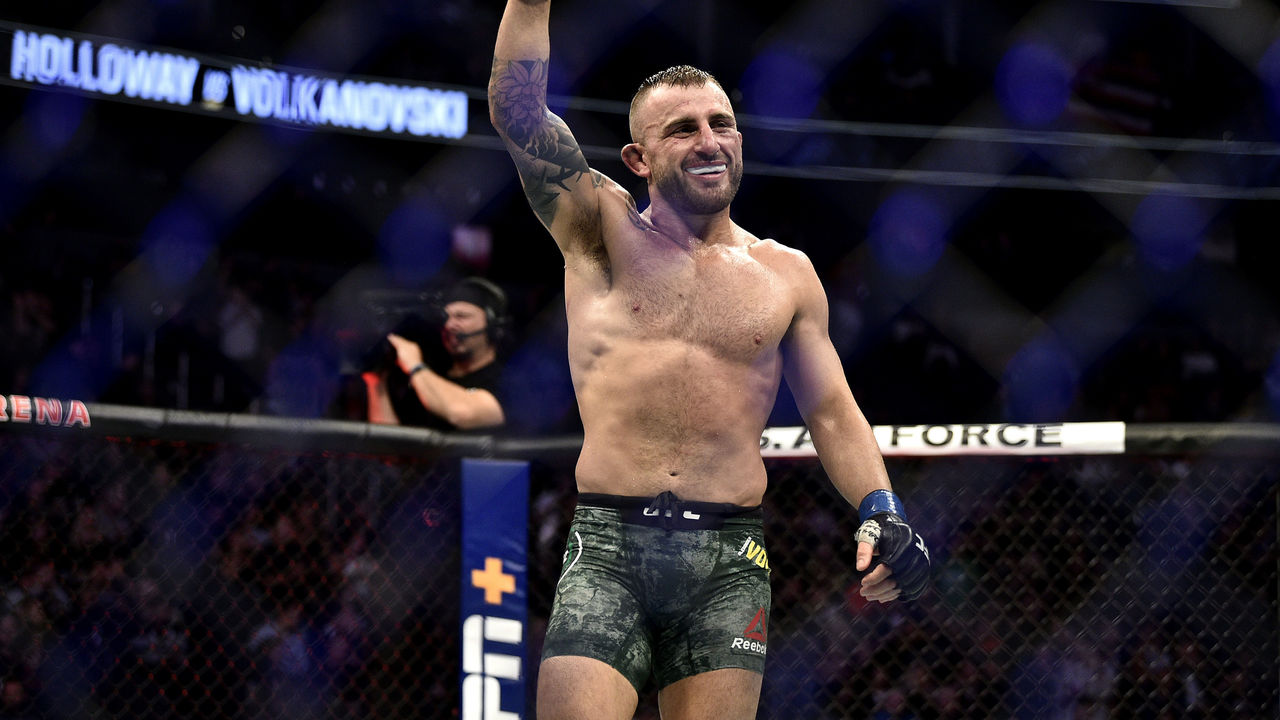 What's at stake: Volkanovski's featherweight title
Volkanovski will look to return to his dominant ways after squeaking by Max Holloway last year in a fight many people scored for the former champ. Despite the fact he's riding an impressive 19-fight winning streak, Volkanovski is in a position where he needs to prove he's the rightful featherweight king.
That won't be easy to do against Ortega, who returned from a 22-month layoff in October and dominated Chan Sung Jung in a masterful performance. The former title challenger was much improved in the stand-up department and looked better than ever.
While this fight might not provide the same entertainment value as the top three title bouts on this list, Volkanovski-Ortega is undoubtedly an excellent clash of styles.
3. Jan Blachowicz vs. Israel Adesanya, UFC 259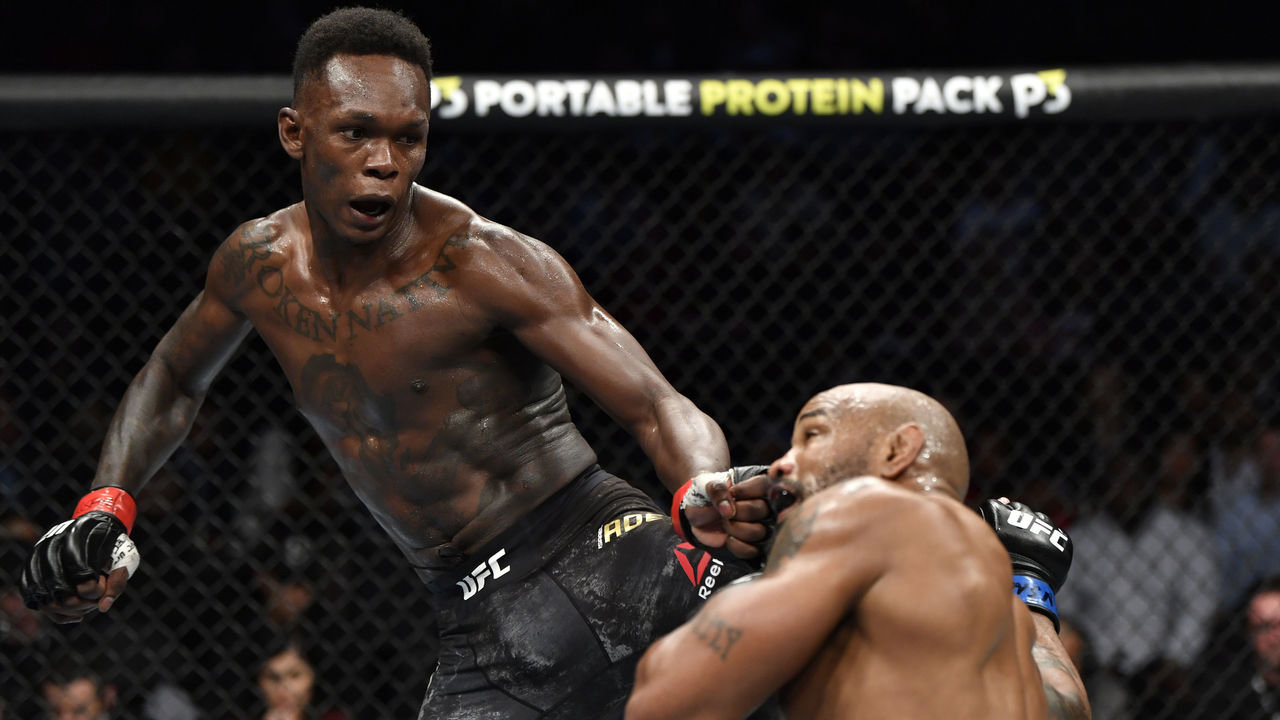 What's at stake: Blachowicz's light heavyweight title
Adesanya, the middleweight champion and No. 3-ranked pound-for-pound fighter in the UFC, can become the fifth simultaneous two-division champ in the promotion's history.
He'll have to get past Blachowicz, who won the vacant 205-pound belt in September, to achieve that feat. Blachowicz enters his first title defense as a sizable underdog. But that's familiar territory for the 38-year-old, who's done a lot more winning than losing as of late. There are reasons to believe he could pull off the upset: Blachowicz hits harder and is the bigger man. This will be Adesanya's first time competing at light heavyweight - 20 pounds heavier than his usual weight class - in MMA.
That said, most fans expect Adesanya to cruise to his second title victory, which is why this fight falls just short of the list's top two.
There's no doubt it'll be one of the biggest fights of 2021 because of what's at stake for Adesanya, one of the UFC's most popular fighters. But the matchup isn't as competitive as our top-two choices, and it wasn't the superfight involving Adesanya that fans were clamoring to see.
2. Petr Yan vs. Aljamain Sterling, UFC 259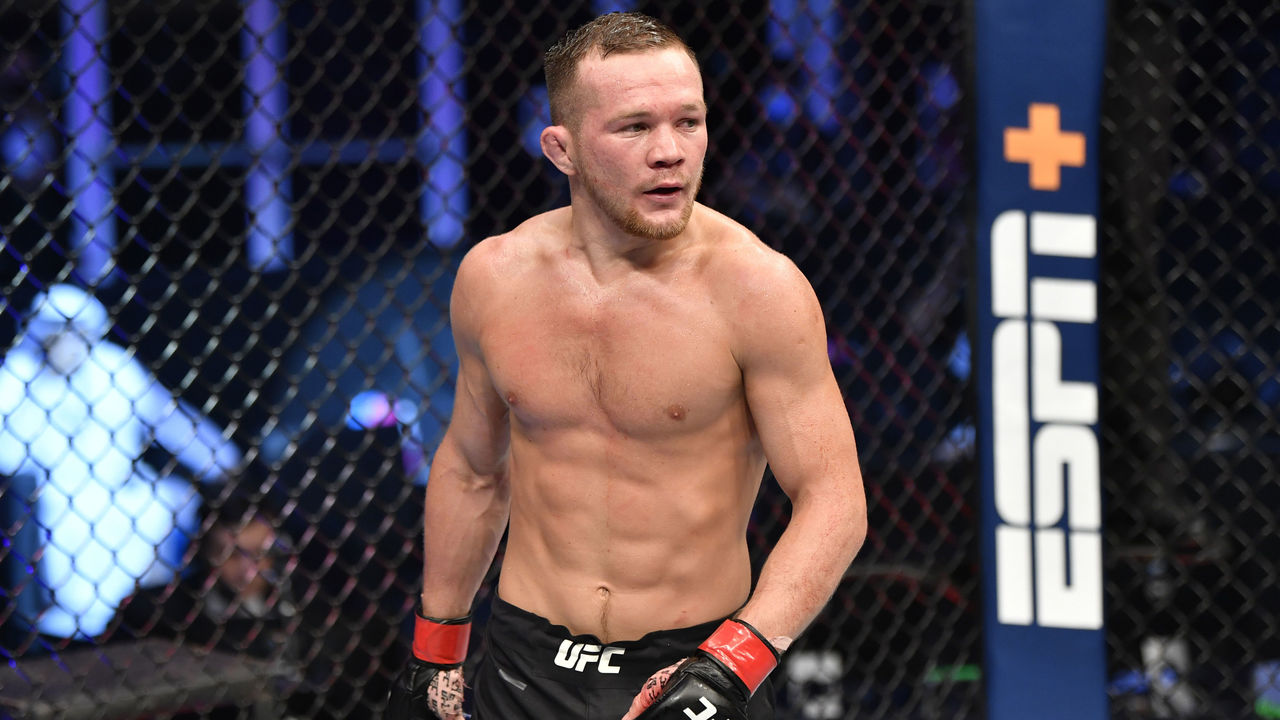 What's at stake: Yan's bantamweight title
Yan and Sterling aren't bigger names than Adesanya or Nunes, but this matchup will likely result in the most competitive fight, so it has to be near the top of this list.
A clash between Yan and Sterling is long overdue. It should've happened for the vacant title last year when Henry Cejudo announced his retirement. Instead, Yan fought Jose Aldo - who was coming off a loss - and became the new champion. The tilt also could've been booked when Yan and Sterling were working their way up the bantamweight ladder before either was in title contention. But now they meet as the two best 135-pound fighters in the UFC - you can't complain about that.
This is the definition of a coin-toss fight, and it's such a compelling matchup on paper. Yan hits like a truck when he's on his feet, but Sterling could definitely win if he takes the fight to the ground. The most likely outcome is a narrow decision regardless of who wins, so Yan and Sterling will have to be at the top of their game on March 6 if they want to walk out of the Octagon with the bantamweight belt around their waist.
1. Stipe Miocic vs. Francis Ngannou, UFC 260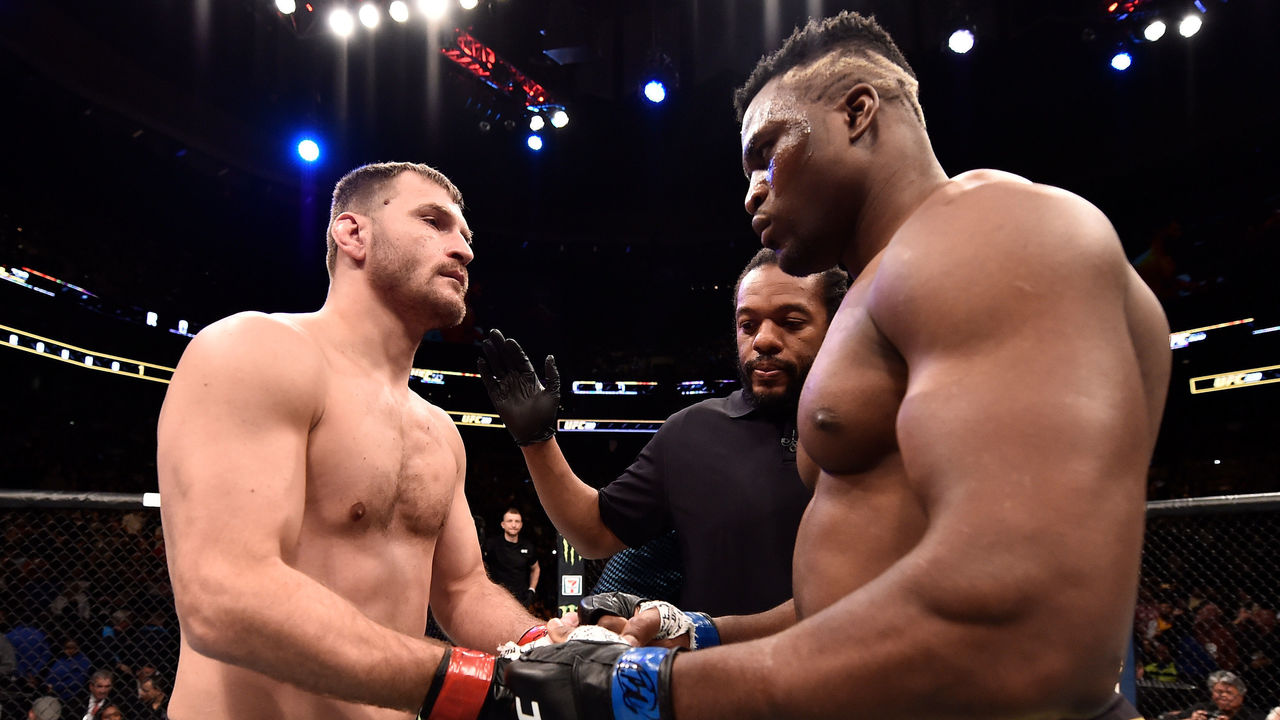 What's at stake: Miocic's heavyweight title
It doesn't get bigger than this - literally and figuratively.
Miocic will defend his belt against Ngannou for the second time after dominating him in January 2018. Despite the first contest's result and the fact Miocic is widely considered the greatest heavyweight in UFC history, the champ is an underdog heading into the rematch.
Ngannou, the most feared knockout artist in MMA, has won four straight bouts since going on a two-fight skid three years ago. The combined time of those four victories - which came against former champions Cain Velasquez and Junior dos Santos and rising contenders Curtis Blaydes and Jairzinho Rozenstruik - is 2:42. That is seriously impressive.
However, the quickness Ngannou has finished his opponents has made it difficult to measure his growth. Miocic exploited Ngannou's lack of ground defense and cardiovascular endurance in 2018, and we haven't seen any evidence that the challenger has tightened up those holes since that loss.
At the same time, Miocic is getting up there in age, and it feels like this could be Ngannou's time to shine. Can Miocic avoid Ngannou's bombs on the feet and take him into deep waters again, or will Ngannou land the perfect shot and finally win UFC gold? While the actual fight is unlikely to be competitive, it's very difficult to call. Miocic-Ngannou 2 is the obvious choice for the most intriguing title fight in March.