UFC middleweight Julian Marquez was five minutes away from losing his first fight in 31 months.
Heading into the third round against Maki Pitolo in the UFC 258 main-card opener last weekend, all three judges had Marquez down two rounds. He needed a finish to win.
With less than a minute and a half left in the bout, a Marquez victory seemed improbable. Pitolo held him up against the fence as the seconds counted down.
But Marquez turned the tide with 70 ticks left, reversing the position and unloading on his opponent with a barrage of strikes. He sunk in an anaconda choke as Pitolo shot for a takedown, forcing him to tap out with 43 seconds remaining.
"I ran over to (coach) James (Krause), I gave James a hug, and I collapsed to my knees," Marquez said of his postfight celebration in an interview with theScore. "I was like, 'Oh my God. I'm back.' It was amazing."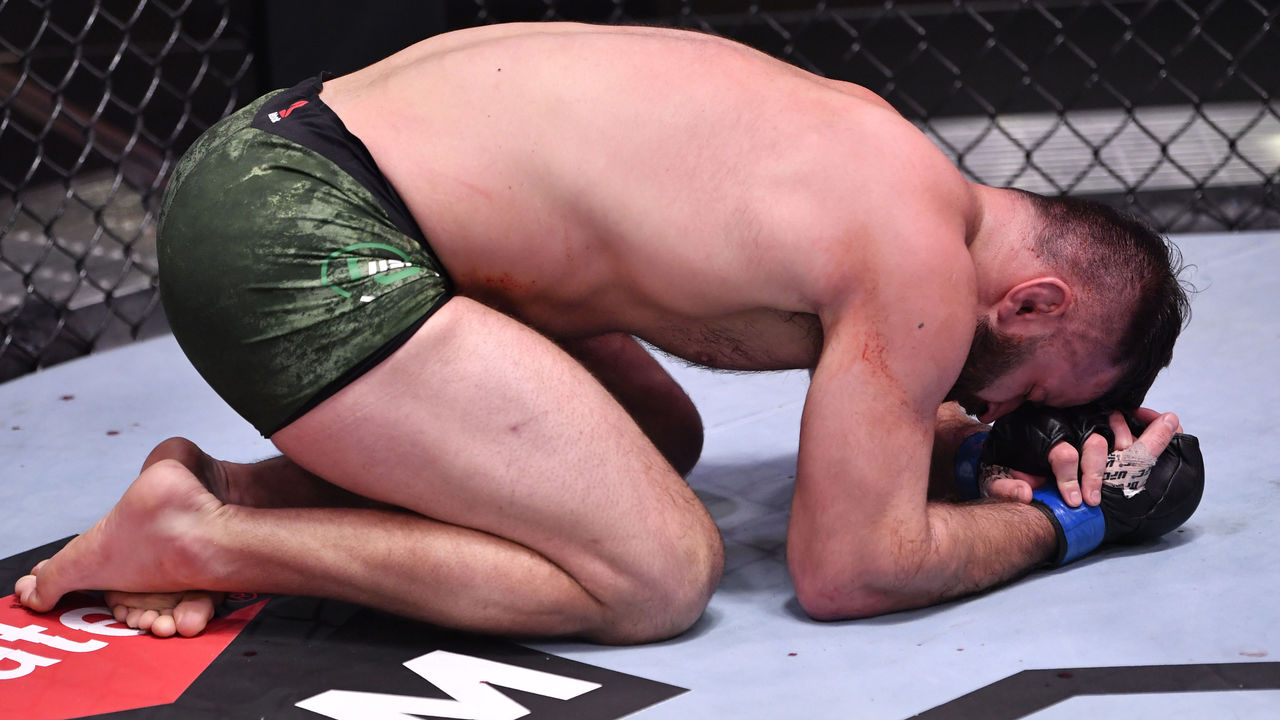 It was Marquez's first fight since July 2018, when he dropped a split decision to Alessio Di Chirico at "The Ultimate Fighter 27" finale, and his first win since December 2017. The 30-year-old suffered a shoulder injury against Di Chirico that led to further complications, and he had been out of action since.
Marquez knew he was losing the fight going into the final round. He credits Krause with igniting a fire inside of him.
"When we went into that third round, James fired me up," Marquez said. "James got in my face and spoke to the person inside - the animal that's inside me. He brought him out of me.
"And as you saw, I was walking through punches. I was punching with a vengeance. I was punching with the intent to win. I was going for the kill on every position I had. I knew I was down, and the only way to win it was to do that."
It's quite the accomplishment to return to the winner's circle after facing as much adversity as Marquez did over the past two and a half years. But "The Cuban Missile Crisis" doesn't consider the victory a weight off his shoulders.
"I had such a terrible performance with a last-minute submission that everyone's going to want to fight me," he said.
Perhaps that isn't a bad thing.
"I'm back, and I'm pumped to just be here," Marquez added. "We're on the path, we're ready to go, and now I'm a target. I love that."