Dustin Poirier stunned Conor McGregor in the main event of UFC 257 on Saturday, finishing the superstar with a second-round TKO in Abu Dhabi, United Arab Emirates.
In the co-headliner, former Bellator champion Michael Chandler upset Dan Hooker by first-round TKO in his long-awaited Octagon debut.
Here are four takeaways from the event.
Perseverance finally pays off
On Sept. 27, 2014, Poirier suffered the worst loss of his career. He faced a brash up-and-comer in McGregor, who was rather untested and whom Poirier thought he was levels above. The fight was personal for both men, and Poirier ultimately lost by first-round knockout.
That crushing defeat would eventually become a major turning point in his career.
"The Diamond" moved up to 155 pounds after the loss, and he hasn't looked back. His technical improvements have been gradual, but in some ways, Poirier has been a different fighter since making the move up. The weight cut doesn't take as big of a toll on him, and he's simply better overall as a lightweight.
However, Poirier's run at 155 pounds hasn't been perfect. He lost to Michael Johnson in 2016 and then to Khabib Nurmagomedov in a 2019 title fight. But he battled back from those defeats. That's what Poirier does as one of the most resilient fighters in the sport. And that led to him beating the biggest star in MMA, and the same guy who made him look silly all those years ago.
Is McGregor past his prime?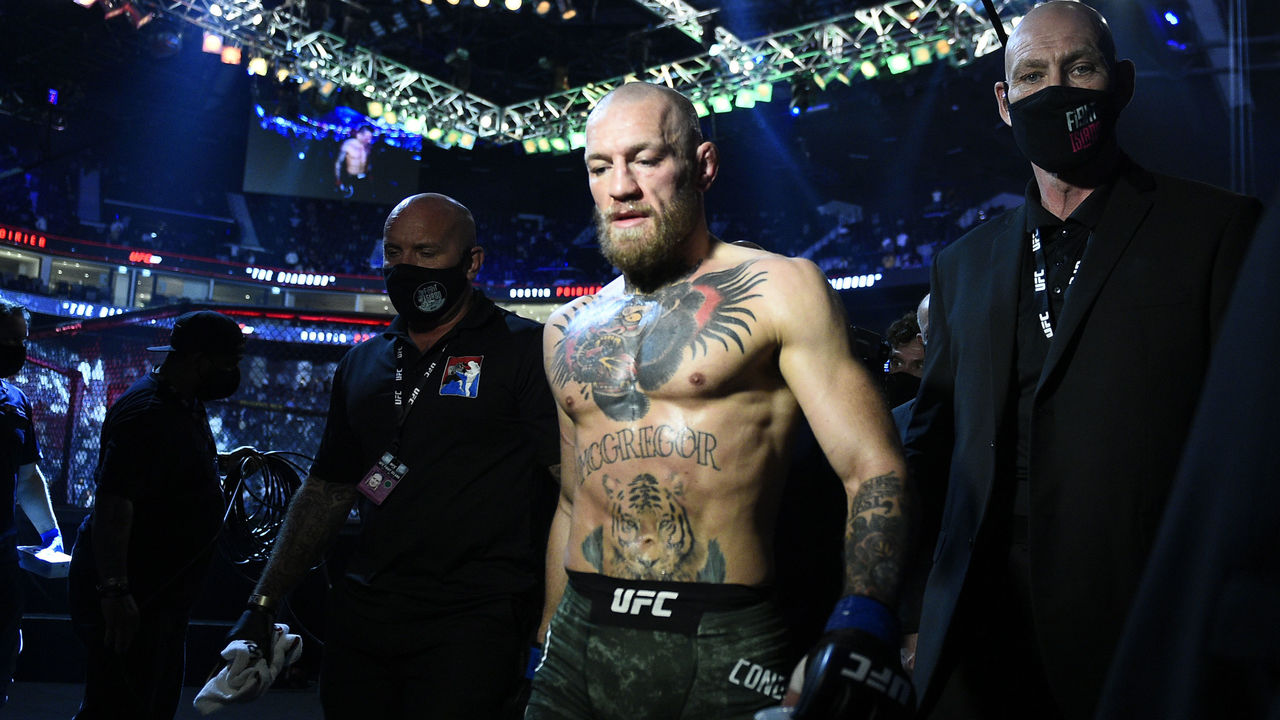 The immediate reaction to the rematch, at least among some fans, was that McGregor is washed up. After all, a man who once seemed invincible is now 1-2 in his past three fights.
However, saying that is premature. We have to consider McGregor lost to arguably the best lightweight on the planet besides Nurmagomedov. There's no shame in that.
But yes, McGregor was heavily favored, and "The Notorious" could be on a downward trajectory. While he's still a talented fighter, McGregor doesn't seem to be the guy who won two UFC titles and made history a few years ago.
At 32 years old, it's safe to wonder if this is the beginning of the end for McGregor - at least as an elite fighter. It was his first knockout loss in the sport, and that's not by random chance.
McGregor will probably come back with a vengeance because he's wired that way. And he'll likely still be favored in bouts against Tony Ferguson and Nate Diaz, among others. But can he beat the best of the best, like the Justin Gaethjes and the Charles Oliveiras of the lightweight division? It doesn't seem like McGregor is heading in that direction.
Poirier is a future Hall of Famer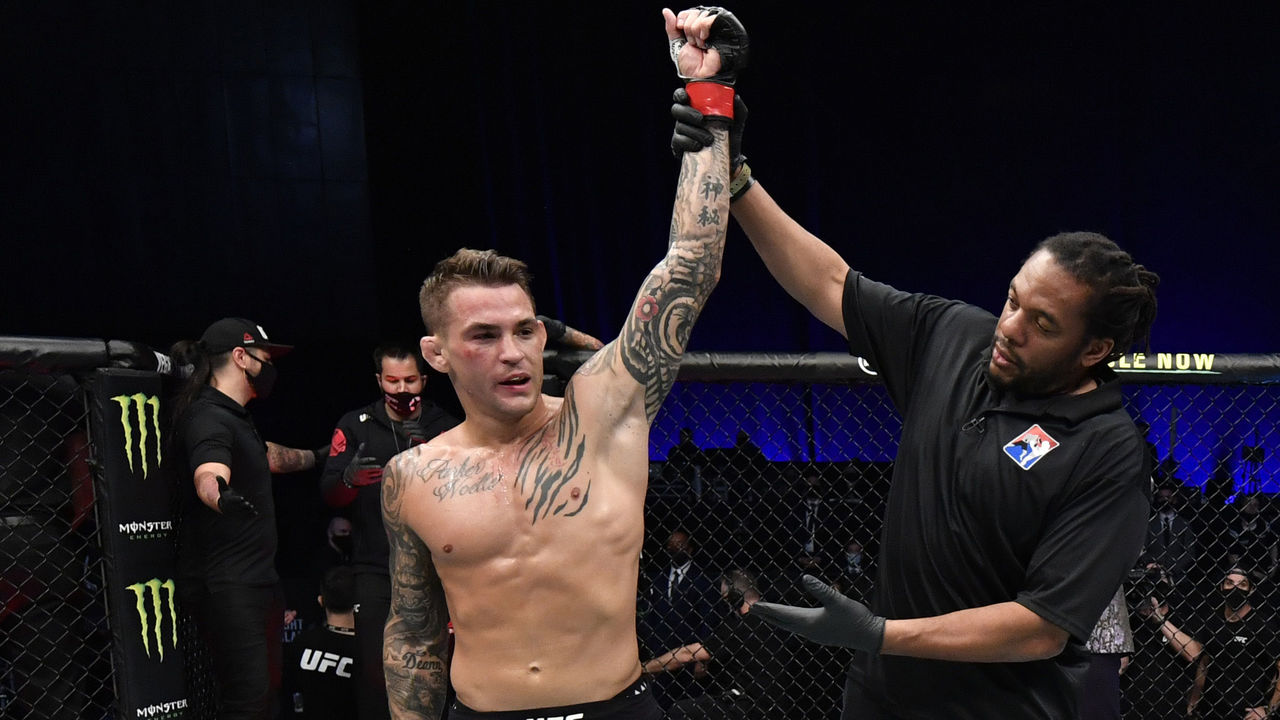 If you didn't believe Poirier's career was Hall of Fame-worthy before Saturday, it's time to reconsider that stance.
He's beaten four former champions - Eddie Alvarez, Max Holloway, Anthony Pettis, and now McGregor - and several top contenders. He's taken out the who's who of the lightweight division in recent years. And he scored by far his biggest career win against McGregor, solidifying himself as one of the best fighters on the planet.
Now, Poirier, who held the interim lightweight title in 2019 before losing to Nurmagomedov in a title unifier, will get the opportunity to capture the undisputed belt.
But it doesn't matter whether he becomes the lightweight champion, which seems likely to happen. "The Diamond" has already accomplished enough to earn a spot in the UFC Hall of Fame.
Chandler's perfect debut
If Poirier hadn't exacted his revenge against McGregor, Chandler would've been the event's biggest winner by a mile.
The former Bellator titleholder produced as perfect of a debut as possible. He took out the No. 6-ranked lightweight with ease after entering his first fight in the big leagues as an underdog, and Chandler called his shot on the microphone afterward.
The sky's the limit for him after ferociously finishing Hooker. That wasn't the case two days ago. There were some doubts about Chandler's ceiling heading into his UFC debut because he's 34 years old. Some thought Hooker would prove it was too late for the veteran to make a serious UFC run.
But Chandler took care of business, confirming his status as an elite UFC lightweight and inserting himself into the title picture. Despite his impressive performance, Chandler likely won't be favored against the top-three lightweights: Poirier, Gaethje, and Oliveira. But after what we saw Saturday, I'm done doubting Chandler. This man might just go all the way.