Max Holloway beat Calvin Kattar via unanimous decision in the main event of Saturday's UFC Fight Night in Abu Dhabi, United Arab Emirates.
Here are three takeaways from the event.
Holloway on a different level than Kattar
Most pundits expected this highly anticipated fight to be competitive. It was anything but.
Holloway, a former featherweight champion, proved he was two levels above Kattar by dominating the No. 6-ranked fighter.
This was one of the best performances of Holloway's career. You have to go back to his title defense against Brian Ortega in 2018 to find a comparatively dominant win. Holloway earned only the second 50-42 scorecard in UFC history, according to ESPN's Andrew Davis, and he broke several striking records within the promotion.
A lot was on the line for Holloway. He came into the Kattar bout riding a two-fight skid, although both losses came against current champion Alexander Volkanovski. There was a chance "Blessed" would've never returned to the 145-pound title picture if he'd fallen short Saturday.
But after battering Kattar for five rounds and nearly finishing the Massachusetts native on multiple occasions, Holloway is still very much relevant in the division. Some might even consider him the uncrowned king.
Condit-Brown was perfect matchmaking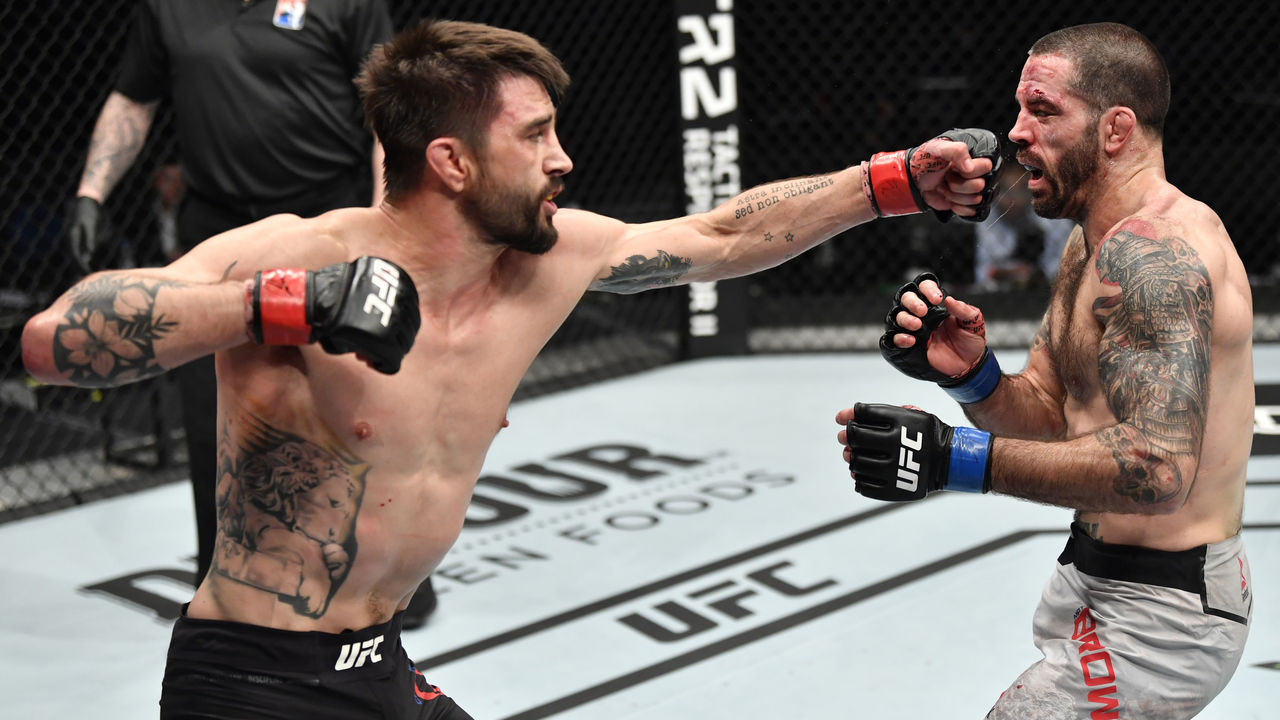 Carlos Condit is 36 years old. Matt Brown is 40. Condit has had 45 professional fights. Brown's had 40.
Let's be honest: Condit and Brown are both past their prime. They're no longer top welterweight contenders. And that's why this was the perfect matchup.
There's no need for guys like Condit or Brown to be fighting young and hungry up-and-comers. What was the point in booking Brown against Miguel Baeza last year? Baeza isn't a big name, but the undefeated prospect proved he's dangerous with his knockout win versus Brown.
Simply put, veterans should be fighting other veterans, and that became even clearer Saturday. Condit-Brown wasn't particularly relevant to the 170-pound division, but it was an entertaining contest and we got to see who has more left in the tank (Condit won via unanimous decision). There are no downsides to this kind of matchmaking.
Ponzinibbio disappoints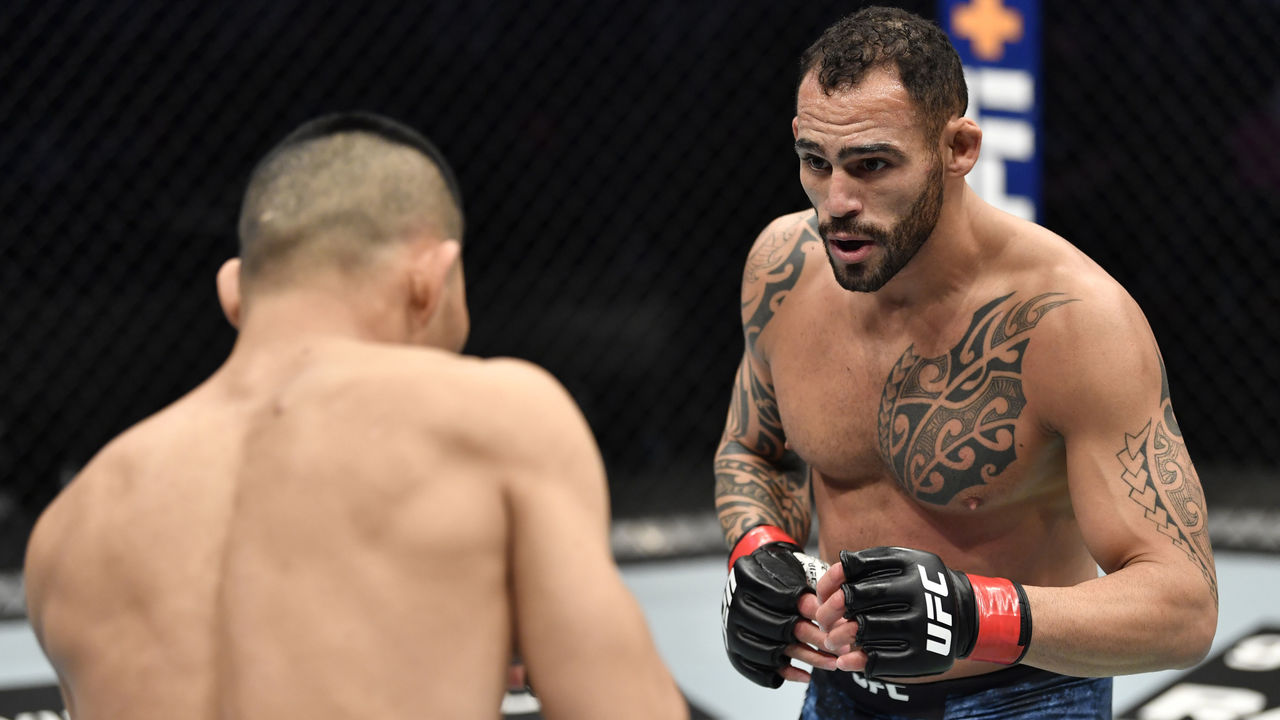 It's hard not to feel bad for Santiago Ponzinibbio after he suffered a first-round knockout loss to Li Jingliang on Saturday's main card.
This was Ponzinibbio's first fight since November 2018, when he established himself as a welterweight contender by stopping Neil Magny. The Argentina native had been out of action since then due to multiple injuries and life-threatening infections.
Ponzinibbio showed a ton of promise before his layoff, but now it's looking unlikely that he'll get back to where he was three years ago. The 34-year-old looked rusty against Li, and his seven-fight winning streak came to an end. The last time Ponzinibbio lost before Saturday was in 2015.
It's unfortunate because this could end up being another what-if situation. Ponzinibbio may have reached a title shot if he hadn't been forced to sit on the sidelines throughout 2019 and 2020. But that opportunity no longer appears to be in the cards.