A lot has changed since Conor McGregor and Dustin Poirier fought in 2014 as up-and-comers in their mid-20s.
McGregor has emerged as the biggest star in mixed martial arts. Both captured UFC gold in the years since and have moved up to the lightweight division. And as it stands right now, they're two of the best 155-pound fighters on the planet.
Though McGregor knocked out Poirier in the first round at UFC 178, Saturday's UFC 257 main event in Abu Dhabi, United Arab Emirates, is a much different matchup than the one that took place seven years ago.
theScore spoke to three top coaches - Xtreme Couture's Eric Nicksick, Fight Ready MMA's Eddie Cha, and New England Cartel's Tyson Chartier - about the improvements McGregor and Poirier have made, and who's ultimately grown the most since the first bout.
(Interviews have been lightly edited for length and clarity.)
How has McGregor evolved as a fighter?
Chartier: It would be hard to say that his boxing isn't better. When you go into a fight camp to face one of the best boxers of all time (Floyd Mayweather), and you're working on your hands that whole time, it's going to change the way you think about striking. And it's obviously going to develop your skill set as a boxer to be even better. So, McGregor's hands are going to be crisper than last time.
Nicksick: I think the one thing that gets really overlooked in Conor's game is his setups: the angles that he cuts, the cage control, the way he catches guys. I think that's something that has always been with him, but I think he's starting to evolve his skill set in a way that the setups make a lot more sense to him. Against (Donald) Cerrone, he threw a jab to the outside of his ear to get him to slip back into the head kick. A lot of people just aim and throw punches at their opponents' heads. But Conor is doing it in a different light. He's throwing strikes in positions to get you to move your head the way he wants it to be. I think that's the next level of this game, and you can see that evolution in him.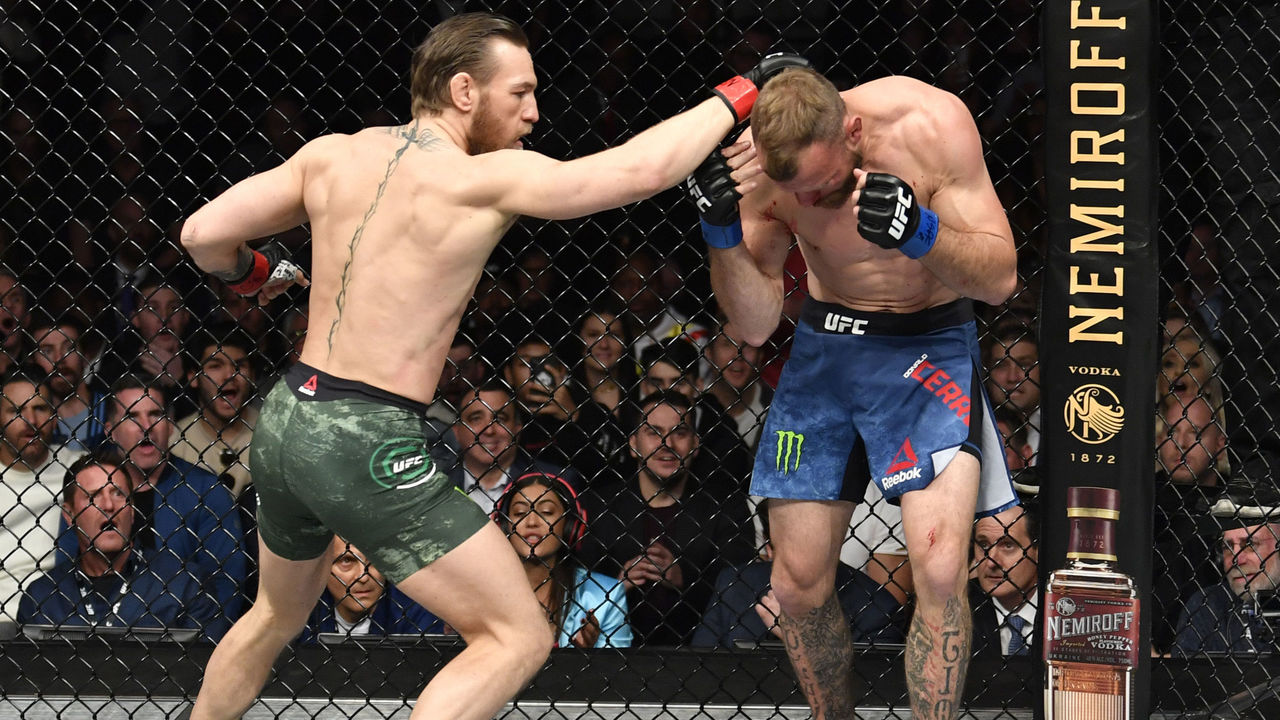 How has Poirier evolved as a fighter?
Nicksick: Those guys down at American Top Team have done a wonderful job with him. I've been watching Dustin since his WEC days. He's always been a gritty fighter, he's always been a guy who's going to come forward and put the pressure on you. But now you're starting to see the fight IQ come out of him. You saw that in the Dan Hooker fight. It was tied going into the fifth round, and he knew what he needed to do to win that fight. There was the takedown he needed to score, the volume he needed to have, the forwardness of aggression. You're starting to see a veteran fighter come out of Dustin Poirier.
Cha: Poirier is constantly evolving. He has matured as a fighter. He's starting to understand the game of mixing everything up - his wrestling, kicks, and so forth. I think he's a completely different fighter than when they met.
Chartier: He's probably done more growth mentally. I think he's finally hit that stride that you see some fighters hit later in their career. Finally, their confidence and their mental preparations catch up to their skill set. He's not fighting being scared to lose. He's fighting to just try to win. He lets the cards fall how they fall, and he's not worrying about trying to be too careful. That makes him exciting, and it also makes you very dangerous.
On the technical side, his hands look like they're a little crisper, which would make me believe he's focusing more on boxing in his training. I remember when he first came into the UFC, his muay Thai was on point. It seems like he's been going with a boxing-heavy approach in his last few fights.
Who has made bigger improvements?
Chartier: I would say probably equivalent. I think they've both made leaps and bounds physically. I think they're both healthier looking fighters. They've both put on some muscle. They both look healthier at this division than they did at 145 (pounds). I think that's allowing them to be more athletic, stronger, and obviously hit harder. They've both made physical transformations.
And on the mental side, they've both grown tremendously. Conor's always been confident, and I think now Poirier is, too. Poirier before was kind of a scrappy, hard-nosed fighter. Now I think he's a little bit more cerebral and confident in what he's doing, and I think he's got more self-belief than maybe he did in the past.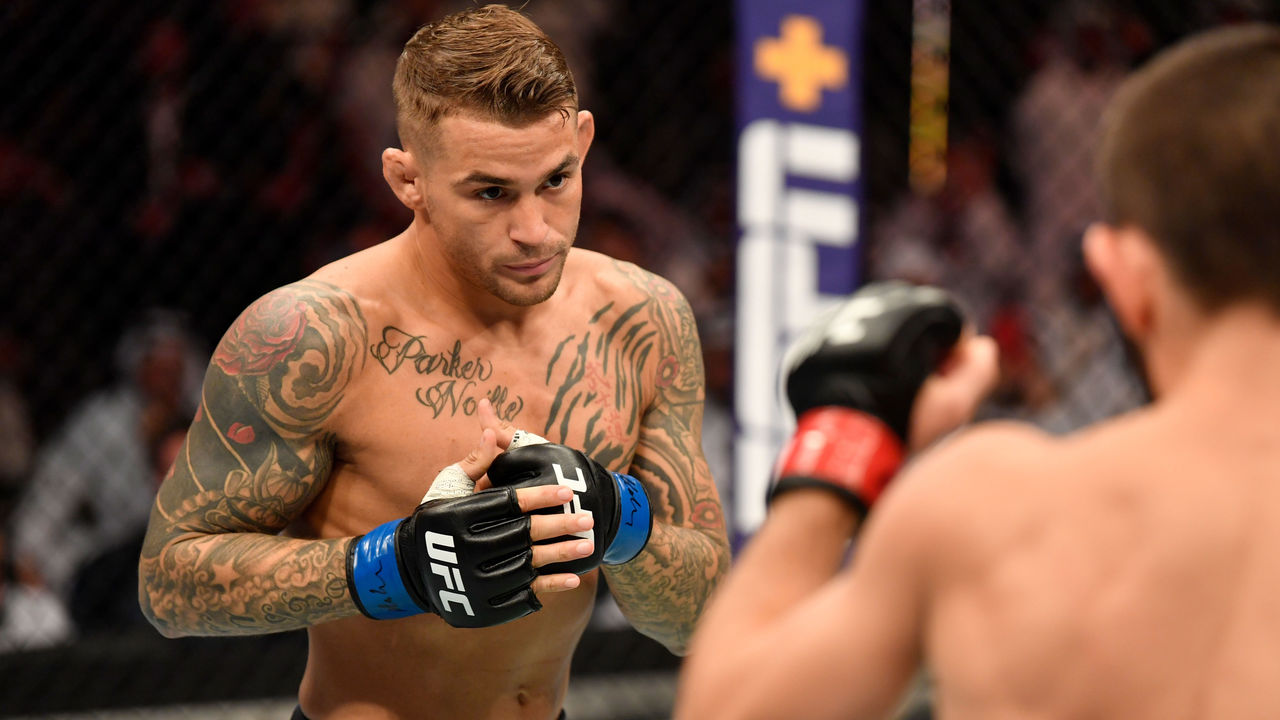 As far as their skill sets, I think they've both made gains. Conor's ground game has probably gotten a lot better than where it was when he was fighting at 145.
Cha: Dustin. I don't even think it's close. If you look at the first fight and the progressions that Dustin has made, I think it's clear who has made the biggest improvements.
Nicksick: It's tough to say, and I think you can make an argument for both. Conor is at the top of his game, and he's always going to find ways to improve and to get better. What you can't see is the work behind the scenes and what he's doing with his coaches and his training partners. There are a lot of things that are just undiscovered or that we're not able to see as fans.
I think the same thing goes for Dustin. I've been certainly impressed with him, especially in the Justin Gaethje fight. There are fights that turn into wars, and he found tactical, smart ways to get these fights and pull them out.
You're seeing Poirier's increase in fight IQ because of cage time. He's getting these five-round fights, he's fighting the best lightweights, and he's finding ways to win. On the other hand, we don't see Conor that often. But what he's doing behind the scenes is the secret we're not able to see.
Who will win the rematch?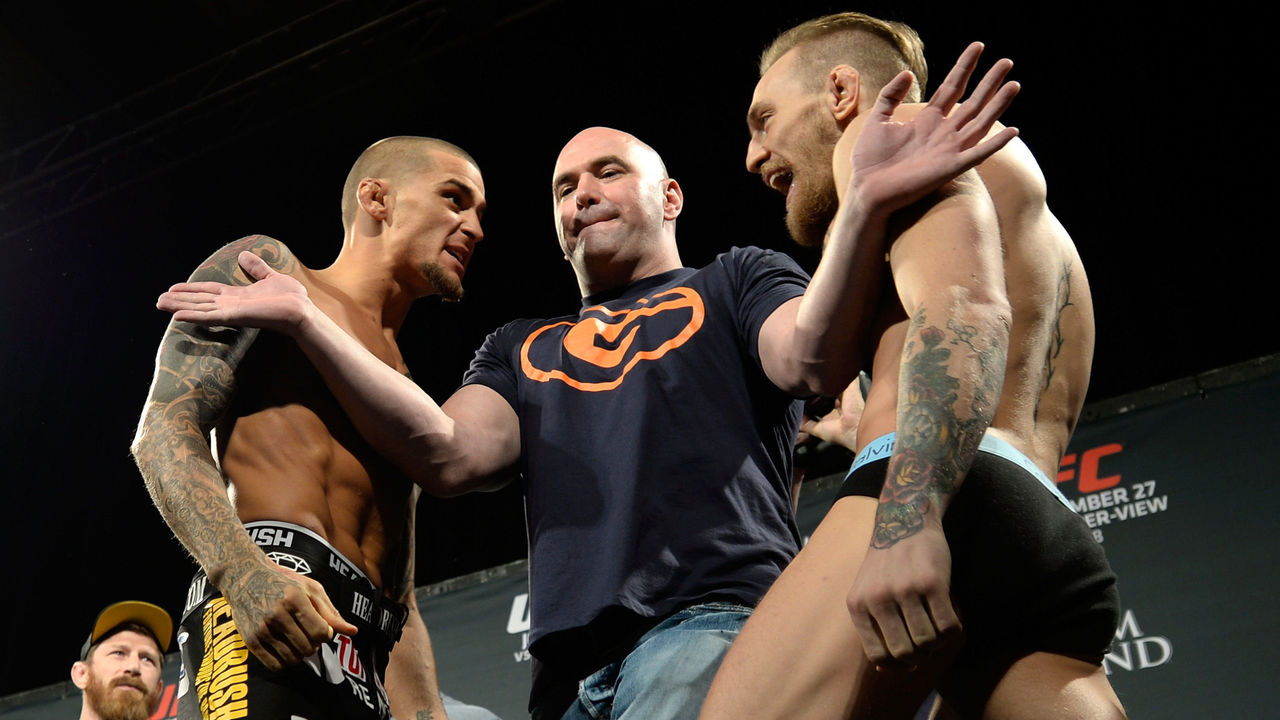 Nicksick: When they fought the first time, I thought Dustin would win. Though Dustin has made some incredible improvements as his career has gone on, I would go with Conor on this one. I just think the guy's on a whole new level, especially when we saw him in the "Cowboy" fight. I think Conor can figure out the puzzle that is Dustin and find a way to get him out.
Cha: I've been doing research, watching old fights back again, and I really believe that this is Dustin's time to beat McGregor. It's now or never. I think Dustin has improved enough to win. He is executing game plans, he's staying within what he needs to do. I think he's willing to die in there. Dustin said he wants both of them to be bloody early in the fight. I don't know if that's necessarily a good sign. You can't go toe to toe. If he has that mentality and he goes in there and bangs with Conor like he did against Hooker right off the bat, I think Conor finishes this fight in the first round. But if Dustin stays composed and wrestles a little bit, I like him to win.
Chartier: I'm going to go with Conor. If you look at Dustin's history, he does get hit a lot. That left hand of Conor's is like a kiss of death. He showed in that last fight that he's got a little bit more of a diverse skill set. He hurt Cerrone with a shoulder, and then knocked him down with a head kick. That's not something you were seeing from Conor back in 2014. I think Conor's just a little bit more methodical in his approach, whereas Dustin has almost turned into that Gaethje style - take one to give one type thing. I just don't think Conor's the kind of guy you can get hit from and win a five-round fight.