Conor McGregor will square off with Dustin Poirier for the second time in Saturday's UFC 257 headliner in Abu Dhabi, United Arab Emirates.
Here are five key storylines heading into the pay-per-view event.
Is McGregor still in his prime?
This might seem like a strange question since McGregor finished Donald Cerrone in 40 seconds last year, and he hasn't shown the typical signs of a decline. However, because of how inactive he's been over the past several years, you still have to wonder if McGregor in his current form is the same guy who captured two UFC titles.
We didn't learn much from McGregor's beatdown of an aging Cerrone. And before that, the former champion hadn't competed since losing to Khabib Nurmagomedov in 2018. Beyond that, we have to go all the way back to his lightweight title win over Eddie Alvarez in 2016.
McGregor has participated in only three MMA fights over the past four years, and the Alvarez victory is his most recent truly impressive performance. Of course, we can't pretend McGregor is suddenly washed up or no longer a top-10 lightweight. The Irishman remains one of the division's better fighters, and that's not up for debate.
But is he still championship material? Or are there multiple fighters in the division who could beat him? Until McGregor faces Poirier - a legitimate top contender - on Saturday, it's hard to say.
Does lack of trash talk give Poirier an edge?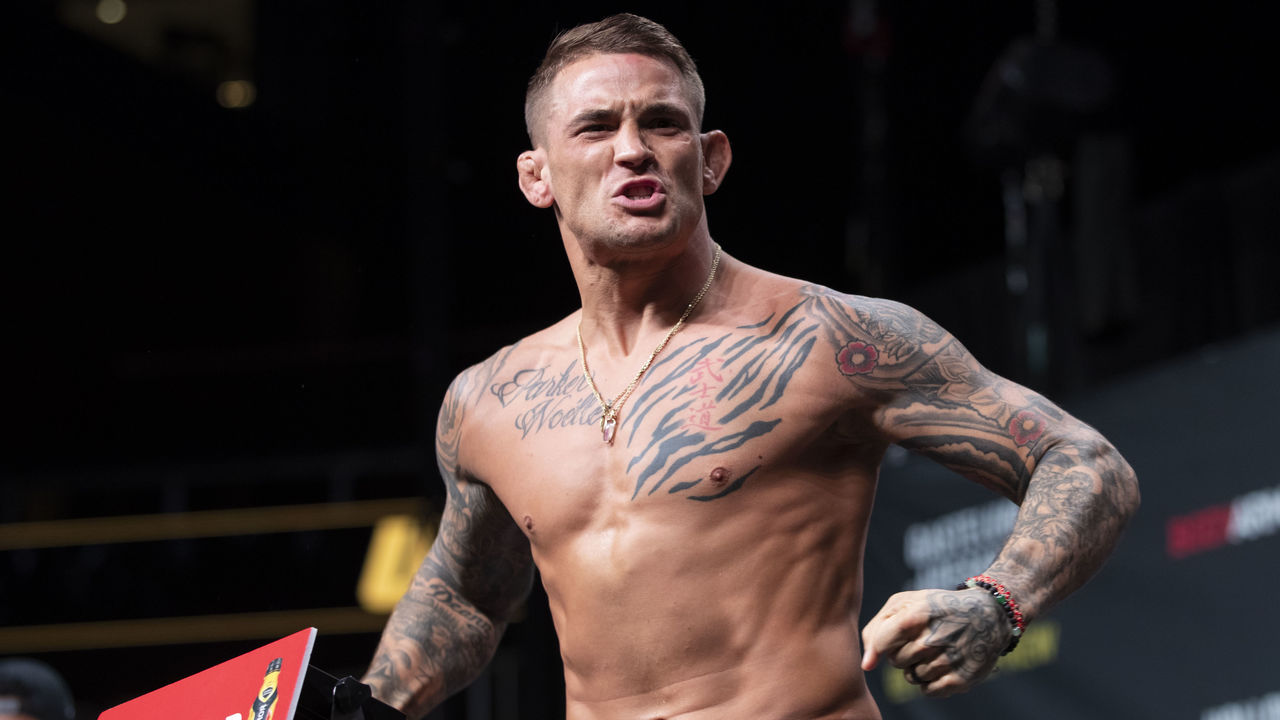 The first bout between McGregor and Poirier in 2014 came after a lengthy feud. McGregor was just coming into his own as one of the UFC's best trash-talkers. In retrospect, it was pretty obvious that "The Notorious" was inside Poirier's head, which perhaps worsened the latter's performance and led to his first-round defeat.
But ahead of their rematch seven years later, McGregor and Poirier have been cordial with each other, and there hasn't been any bad blood whatsoever. McGregor has even said he respects Poirier and thinks the 31-year-old is a great fighter.
The lack of trash talk almost certainly gives Poirier a bigger advantage than in the first fight. Sometimes mental warfare matters just as much as ability and technique. The rematch will likely still come down to skill and which fighter is favored in the matchup - the biggest factors in most fights. But if Poirier doesn't need to think about all the trash talk he dealt with last time, that will at least increase his chances of winning.
Is the winner destined for a title shot?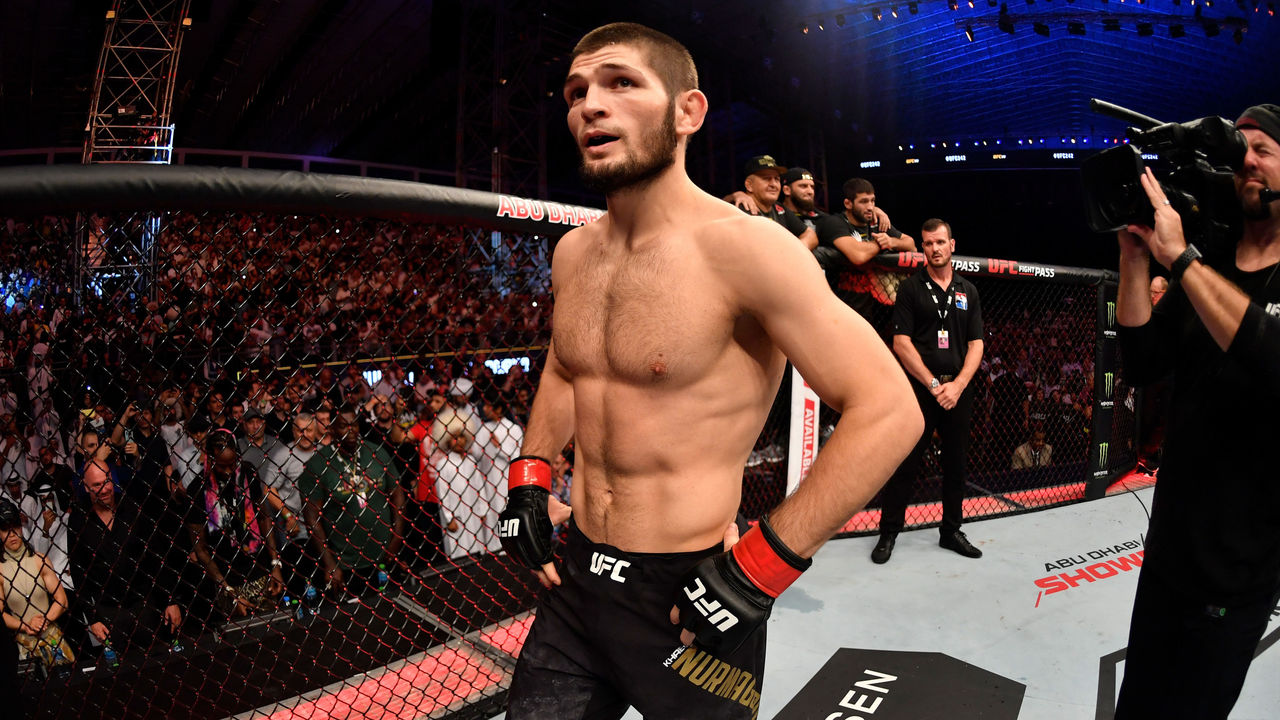 Most likely, but it'll come down to whether reigning champion Khabib Nurmagomedov - who announced his retirement last October - relinquishes the lightweight title or comes back for another defense.
The Russian's future is still unclear despite meeting with UFC president Dana White last week. Nurmagomedov apparently will only fight again if he sees something "spectacular" from either Poirier-McGregor or Dan Hooker versus Michael Chandler, another marquee lightweight bout scheduled for Saturday's card.
The UFC will need to book a vacant title bout if Nurmagomedov officially moves on from the sport, and the winner between McGregor and Poirier will absolutely be one half of that fight.
But if Nurmagomedov sticks around, then a title shot is probably only up for grabs for McGregor. White has wanted to see a rematch between Nurmagomedov and McGregor for over a year, largely because their first bout headlined the highest-selling pay-per-view card in UFC history. Perhaps White could convince Nurmagomedov to take the rematch.
On the other hand, the UFC isn't in nearly as much of a rush to book a rematch between Nurmagomedov and Poirier. So if "The Diamond" wins this weekend, he might still need one more victory to secure another title shot.
What is Chandler's ceiling?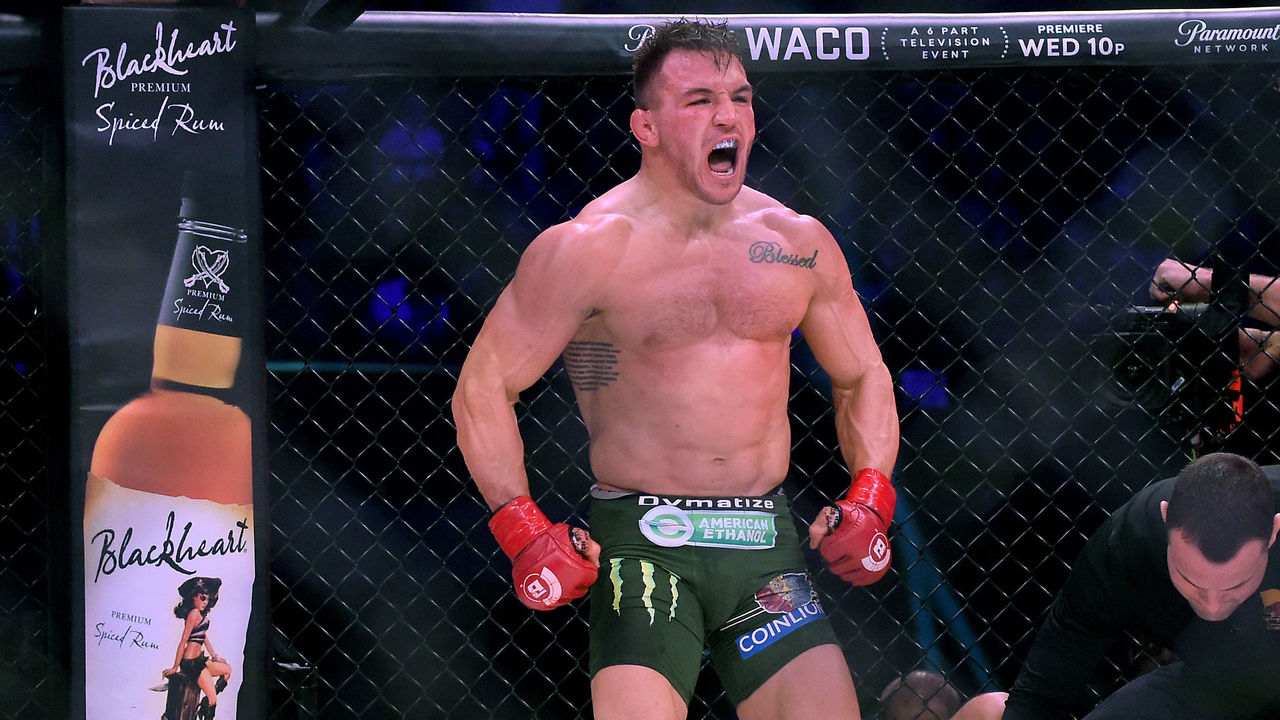 Chandler is immediately jumping into the deep end of the UFC's lightweight division, with the former Bellator champion set to take on No. 6-ranked contender Hooker in his Octagon debut during Saturday's co-main event.
After years of Chandler facing solid competition in Bellator, this fight will give a good indication of just how skilled he is now, and whether the veteran can be a legitimate contender in the UFC's best division at 34 years old.
Chandler is definitely a top-10 lightweight, but he's probably not quite top five. Hooker is a slight betting favorite ahead of their matchup, and that seems about right. Chandler would beat guys like Al Iaquinta and Kevin Lee, but he'd lose to the best of the best, such as Justin Gaethje, Poirier, and McGregor. Hooker is right in the middle, which makes this fight so competitive on paper.
However, the sky's the limit for Chandler if he beats Hooker in impressive fashion. "Iron" would officially be considered one of the UFC's best lightweights, and it's very possible he'd challenge for gold in the future.
Will Ribas prove she's a contender?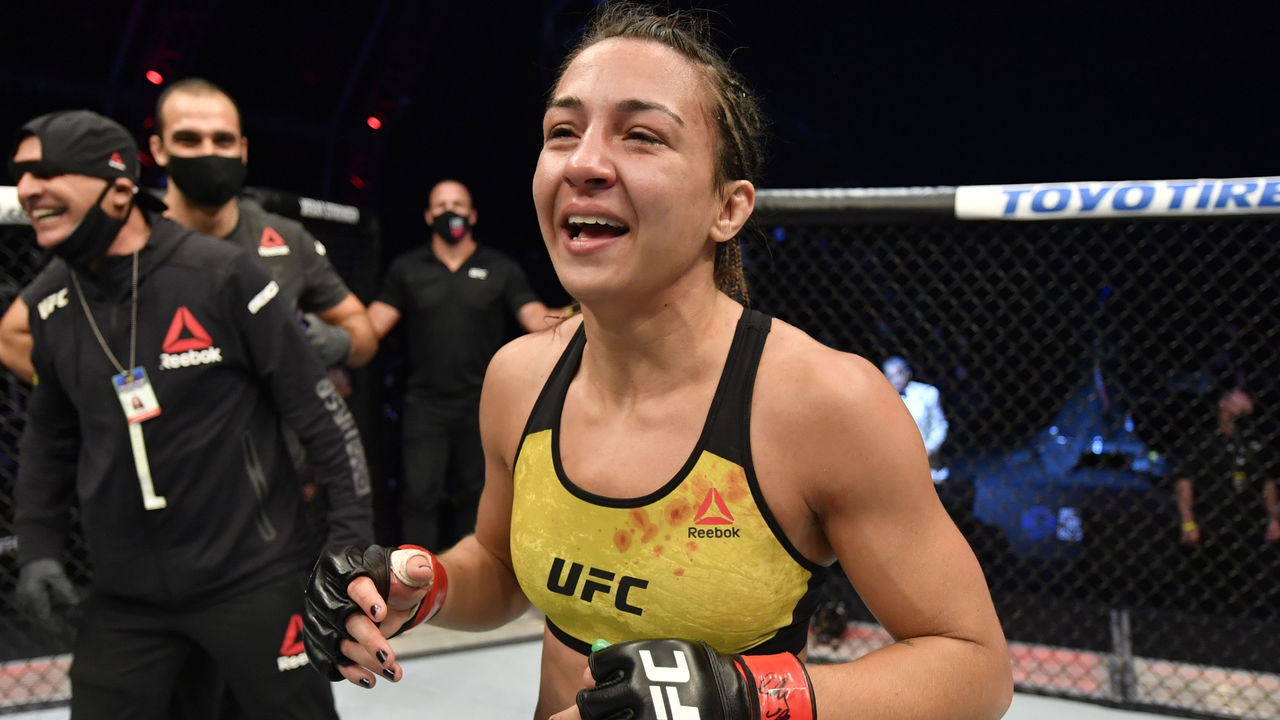 One of the UFC's fastest-rising stars could become a serious title threat in her division with a victory Saturday.
No. 9-ranked Amanda Ribas will return against No. 8 Marina Rodriguez in the pay-per-view's opener. If she wins, Ribas will be considered a top strawweight contender instead of an up-and-coming prospect.
Ribas is 4-0 in the UFC since making her debut in 2019, which includes an impressive first-round submission of Paige VanZant last summer. She also has a great personality, so many feel Ribas could be a future star at 115 pounds.
If the 27-year-old Brazilian gets past Rodriguez - a solid competitor herself - she'll be added to the list of elite strawweights, which includes Rose Namajunas, Joanna Jedrzejczyk, and Yan Xiaonan, among others. Ribas would still be one or two wins away from a title shot, but a victory would be a step in the right direction toward a potential clash with champion Zhang Weili.