Featherweight contenders Max Holloway and Calvin Kattar will meet Saturday in the UFC Fight Night headliner at Etihad Arena in Abu Dhabi, United Arab Emirates.
Here are three key storylines heading into the first event of 2021.
Is Holloway in a must-win situation?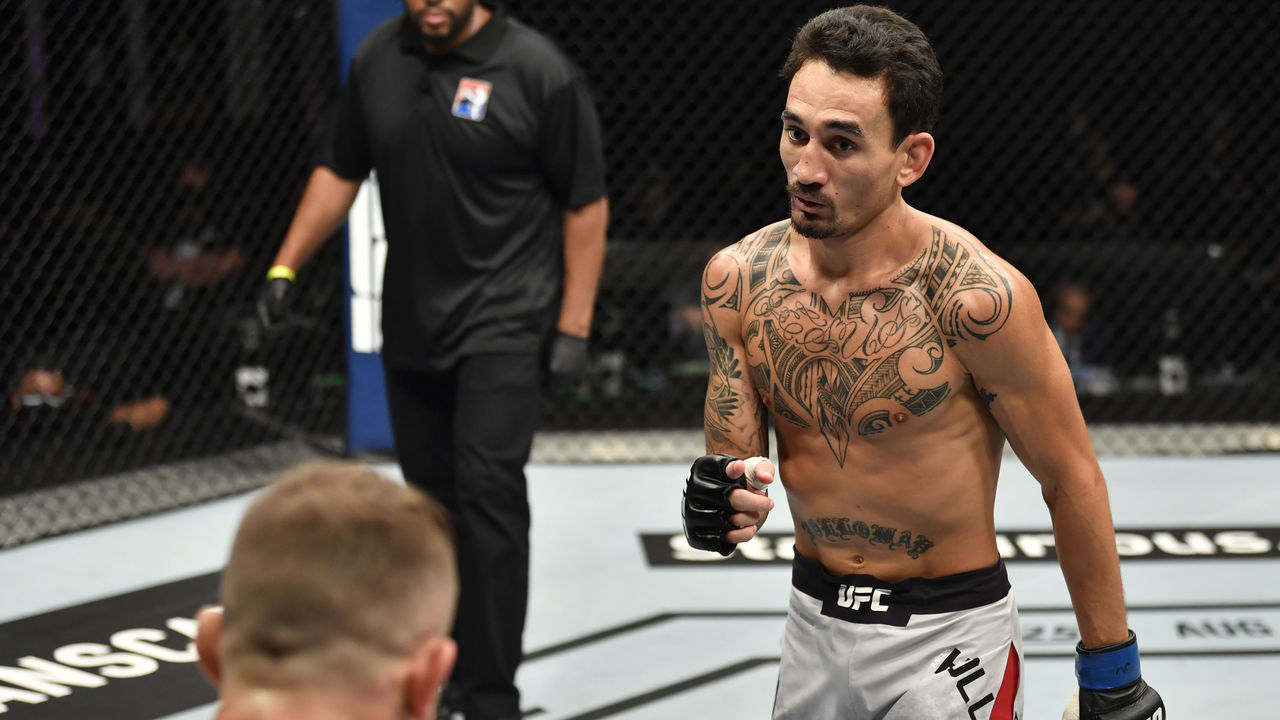 Holloway had a great performance in his rematch with featherweight champion Alexander Volkanovski in July, with many pundits scoring the fight for the former champ.
But two of the three judges saw it the other way, and that was enough for Volkanovski to keep his title and Holloway to find himself on the wrong end of two straight decisions.
Now, he'll look to bounce back against Kattar in his first non-title bout since June 2016. The Hawaiian appears to still have the skills to take back the throne but, despite the competitiveness of the Volkanovski rematch, it will take a number of wins for Holloway to reach another featherweight title shot. On paper, he's 0-2 against the current champ, and that's never a good situation to be in.
This is ultimately one of the most important fights of Holloway's career. If he beats Kattar, his title hopes stay alive. But if the 29-year-old suffers his third straight defeat, his days as a contender could very well be over for good.
Will Condit-Brown live up to the hype?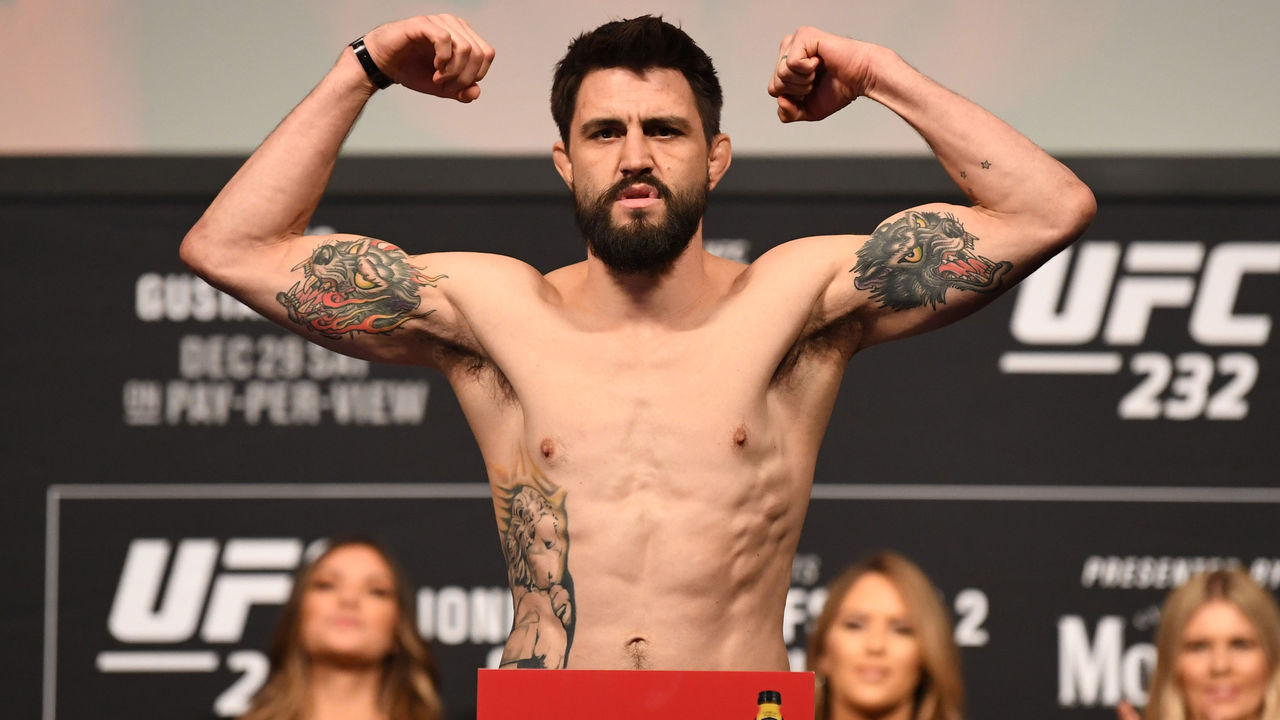 More than seven years in the making, a hardcore fan's dream matchup is one day away.
Carlos Condit and Matt Brown will finally square off in Saturday's co-main event. The veteran welterweights were scheduled to meet in December 2013 when they were both still in their prime and then again in April 2018. Brown suffered injuries on both occasions, and the fight hasn't materialized until now.
Condit and Brown are two of the most exciting and scrappy welterweights ever. Condit, a former interim titleholder, almost beat then-welterweight champion Robbie Lawler in 2016 in a "Fight of the Year" candidate and scored a devastating win over Rory MacDonald in 2010. There are plenty of highlights on Brown's reel, as well, including a stellar performance against Erick Silva and a vicious knockout of Diego Sanchez.
Though Condit and Brown are no longer top contenders in the UFC's 170-pound division, it's very possible that Saturday's bout will be just as exciting as it would've been in 2013.
Can Ponzinibbio still make a run to the top?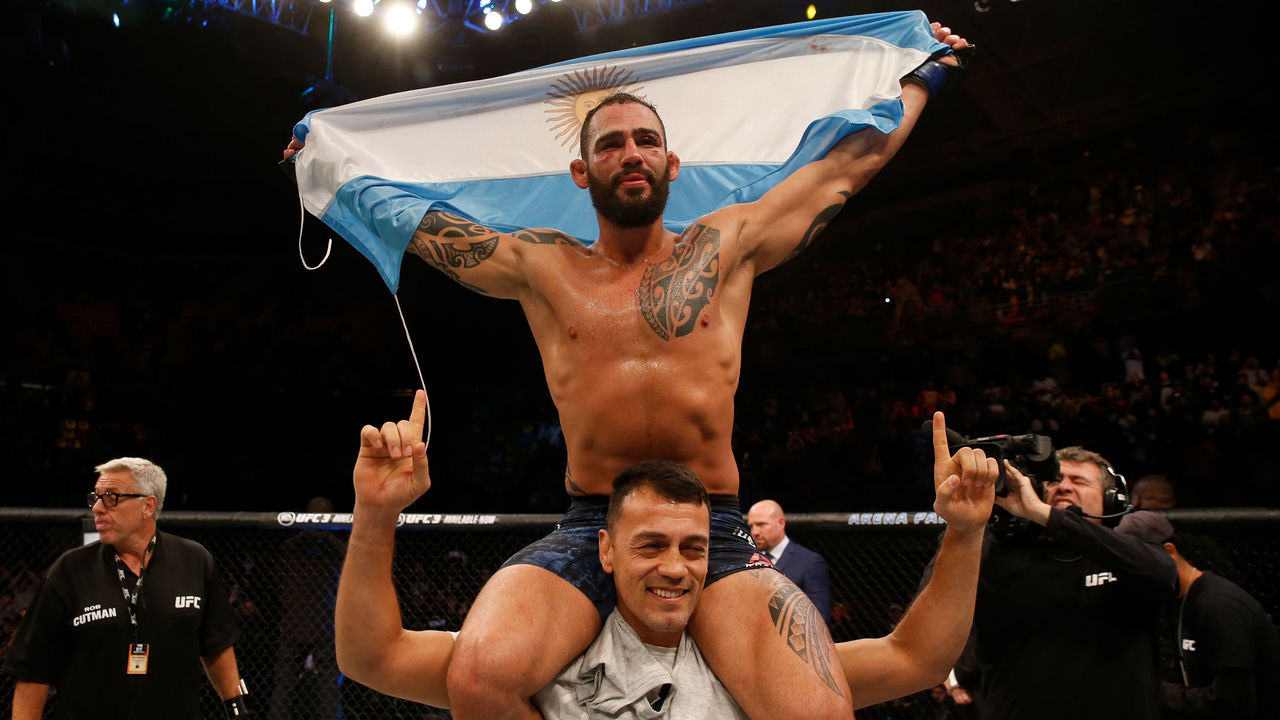 Santiago Ponzinibbio is set to return from a 26-month layoff when he faces Li Jingliang on Saturday's main card.
The welterweight has been out of action for over two years due to numerous infections and injuries. Before the layoff, though, Ponzinibbio showed signs of a future title challenger: In his last bout, he knocked out Neil Magny - who is ranked No. 9 in the division - in the main event of UFC Bueno Aires.
But after battling infections and injuries instead of racking up more Octagon experience over the past two years, it's unclear whether Ponzinibbio still has what it takes to be an elite welterweight.
Li will be a good test for him, as "The Leech" sits just outside the top 15 and was riding a three-fight winning streak before running into Magny last year. If Ponzinibbio gets past his opponent with ease, he'll once again be ready to face off with some of the top fighters at 170 pounds. But Ponzinibbio's ceiling will be very evident if he falls short.