As 2021 kicks off, many fighters will set out to accomplish their new year's resolution to win a UFC championship. That dream will come true for some, but not for others.
Here's who we think will be reigning over each division at the end of the year.
Flyweight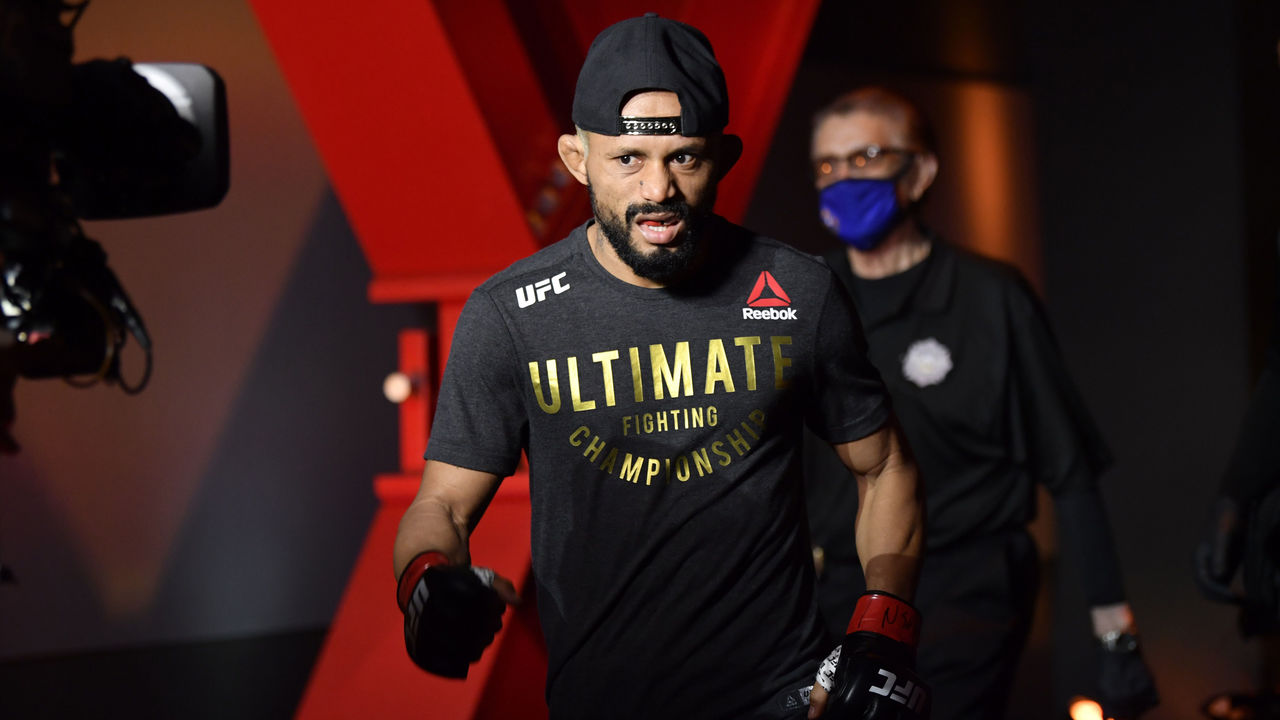 Current champion: Deiveson Figueiredo
Champion at end of 2021: Deiveson Figueiredo
Figueiredo is clearly the best flyweight on the planet after retaining his title against Alex Perez and Brandon Moreno, the two fighters who arguably had the best chance of dethroning him. Whether Figueiredo faces Moreno in a rematch or former bantamweight champion Cody Garbrandt, it would be a huge surprise to see the Brazilian end 2021 without the belt around his waist.
Bantamweight
Current champion: Petr Yan
Champion at end of 2021: Aljamain Sterling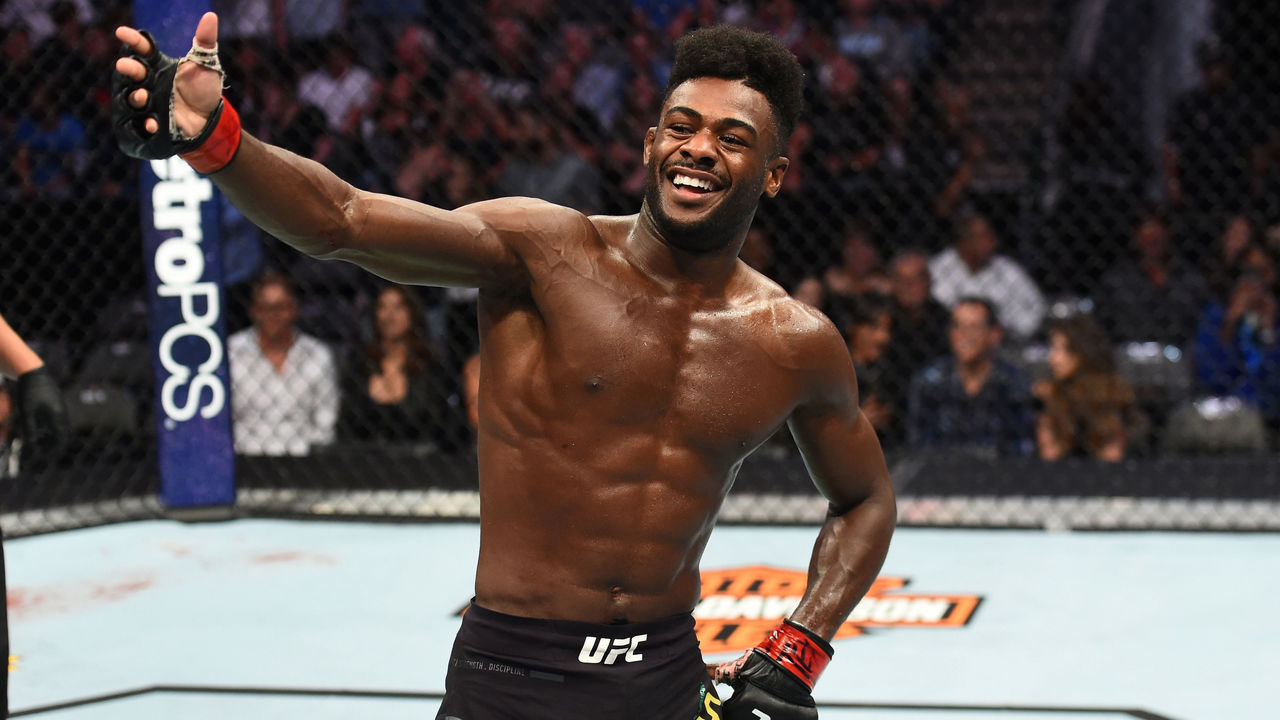 Yan is a tremendous fighter who is always improving, but Sterling just needs a chance to prove he's the best bantamweight in the world. Stylistically, "Funk Master" can pick Yan apart in the stand-up department and he's the superior grappler. Assuming that long-awaited clash happens in 2021, I like Sterling to close the year as the champion.
Featherweight
Current champion: Alexander Volkanovski
Champion at end of 2021: Alexander Volkanovski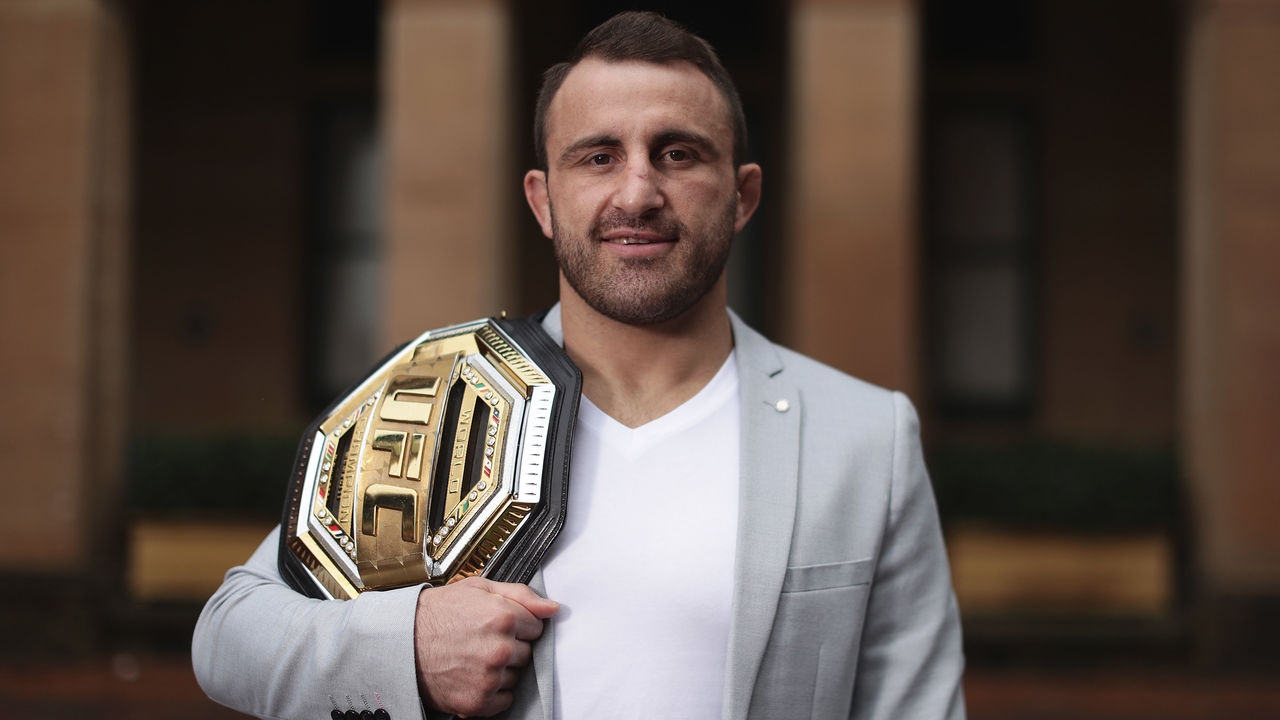 Volkanovski didn't look like a dominant champion in the making when he fought Max Holloway to a razor-thin decision last July. Still, it's tough to go against him because he's such a well-rounded fighter. If I have to pick, I'll say Volkanovski gets past all the challengers put in front of him this year.
Brian Ortega will make their impending title fight competitive, but he won't have enough tools to win. Later in 2021, Volkanovski could face Zabit Magomedsharipov or Yair Rodriguez - two solid opponents, but "The Great" will have the edge against both.
Lightweight
Current champion: Khabib Nurmagomedov
Champion at end of 2021: Justin Gaethje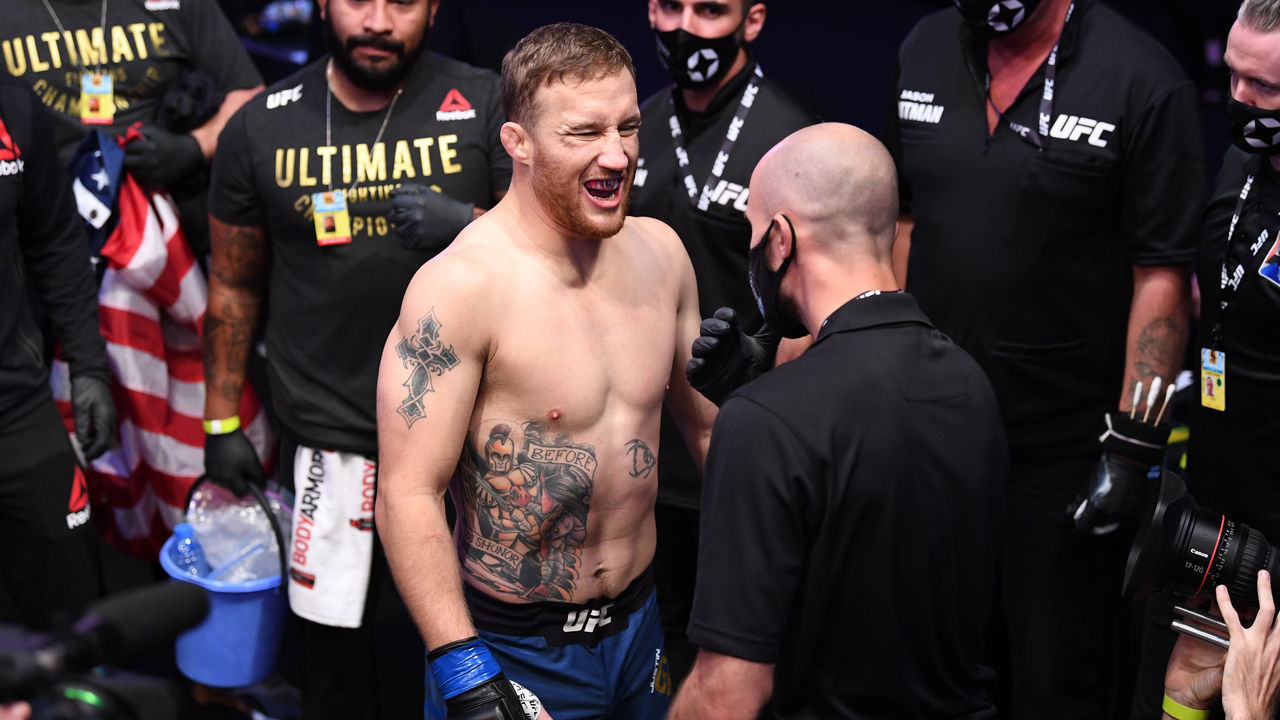 Nurmagomedov, who retired in late 2020, will likely officially relinquish his title when he meets with UFC president Dana White at the end of January. Even if Nurmagomedov returns in 2021, he probably wouldn't do so to defend his lightweight belt.
For my money, Gaethje is the best 155-pound fighter with Nurmagomedov out of the picture. Whether he ends 2021 as the lightweight champion will come down to whether he gets the opportunity. Conor McGregor and Dustin Poirier are scheduled to meet Jan. 23. It's possible Gaethje will fight the winner for the vacant belt, and I'd favor him - albeit only slightly - against either opponent.
Welterweight
Current champion: Kamaru Usman
Champion at end of 2021: Kamaru Usman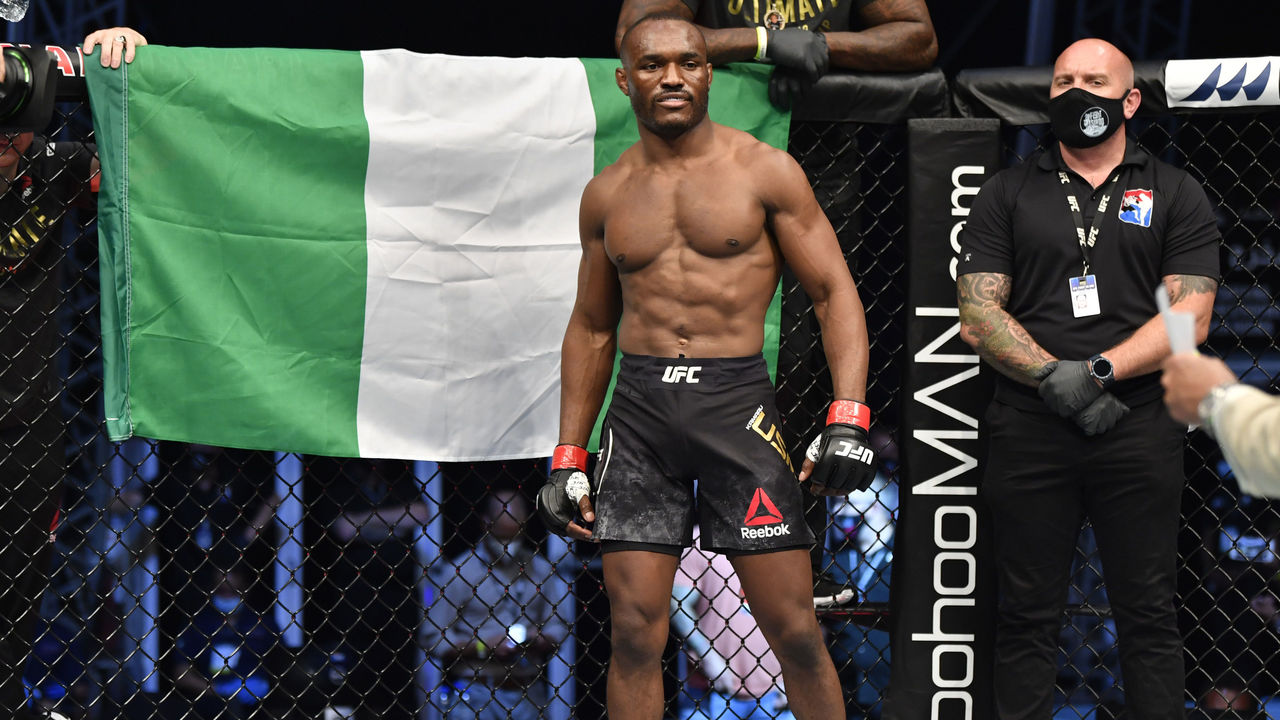 Usman is on track to hold the belt for several years and become one of the greatest welterweights ever. He's expected to face Gilbert Burns in his third title defense in the first quarter of 2021. Though I view Burns as one of Usman's biggest challengers, it's tough not to side with the champion.
If Usman fights more than once in 2021, he'll probably take on the winner of Leon Edwards versus Khamzat Chimaev - and if Chimaev wins that fight and proves he's a top welterweight, he might be the guy to beat Usman. But without seeing how Chimaev performs first, the smart pick is "The Nigerian Nightmare."
Middleweight
Current champion: Israel Adesanya
Champion at end of 2021: Israel Adesanya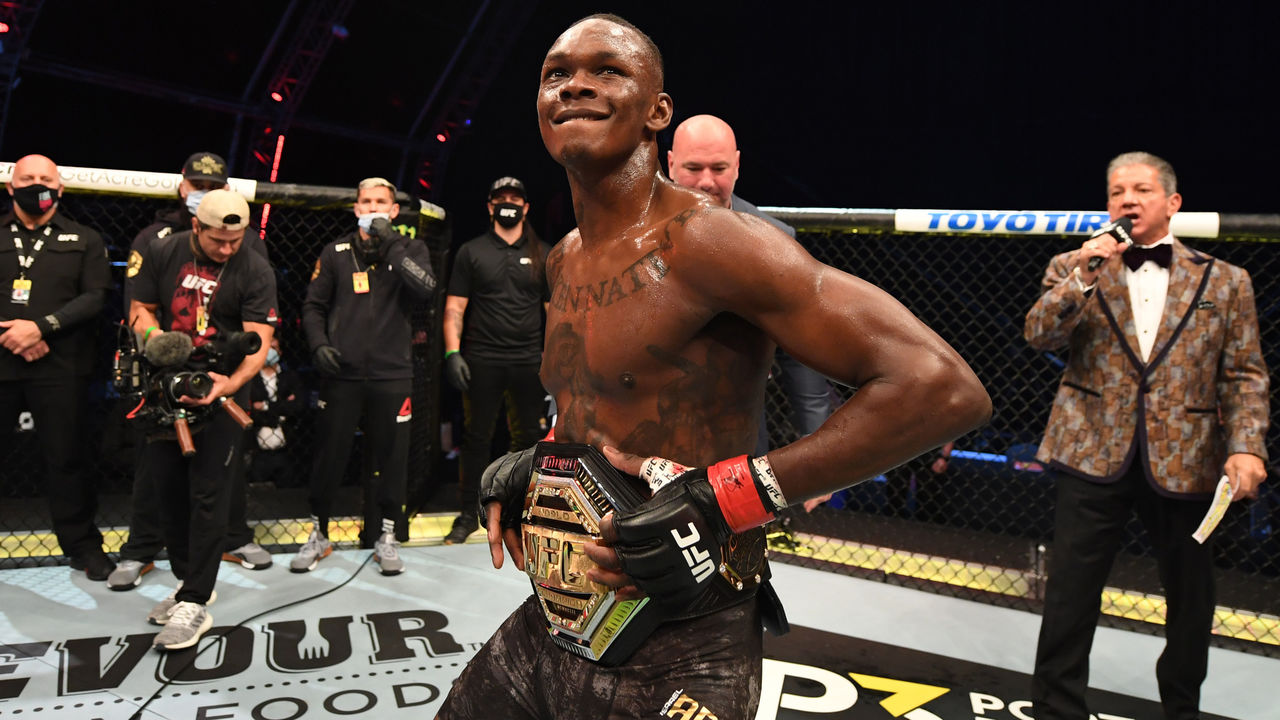 Adesanya is on a different level than every other middleweight right now. Former champ Robert Whittaker is clearly No. 2, and Adesanya knocked him out. Paulo Costa is probably No. 3, and Adesanya embarrassed him.
There's no one at 185 pounds who can challenge "The Last Stylebender." As long as he doesn't vacate the title, he'll still be the middleweight champion at the end of 2021.
Light heavyweight
Current champion: Jan Blachowicz
Champion at end of 2021: Israel Adesanya
This year is shaping up to be a big one for Adesanya, who's scheduled to face Blachowicz at UFC 259 on March 6 in hopes of becoming a two-division champion. Blachowicz is constantly overlooked, but Adesanya needs to be favored in that matchup.
If he beats Blachowicz, Adesanya could either go back down to middleweight or defend the light heavyweight title. Regardless, he's superior to all the 205-pound contenders, so Adesanya should be able to hold on to his new strap through to the end of 2021.
Heavyweight
Current champion: Stipe Miocic
Champion at end of 2021: Jon Jones
This is the billionth time that the MMA world has expected Jones to move up to the heavyweight division. It has to happen eventually, right? "Bones" decided to relinquish his 205-pound title last summer, and he's been doing a lot of weight training, so it seems like he is finally dedicated to the move.
The UFC wants Jones to fight the winner of Miocic versus Francis Ngannou 2 for the heavyweight belt. I'm not confident that will happen - so many things can go wrong - but I'll guess that it does go ahead late in the year. And whether it's Miocic or Ngannou on the other side, Jones will get his hand raised and become a two-division champion at last.
Strawweight
Current champion: Zhang Weili
Champion at end of 2021: Zhang Weili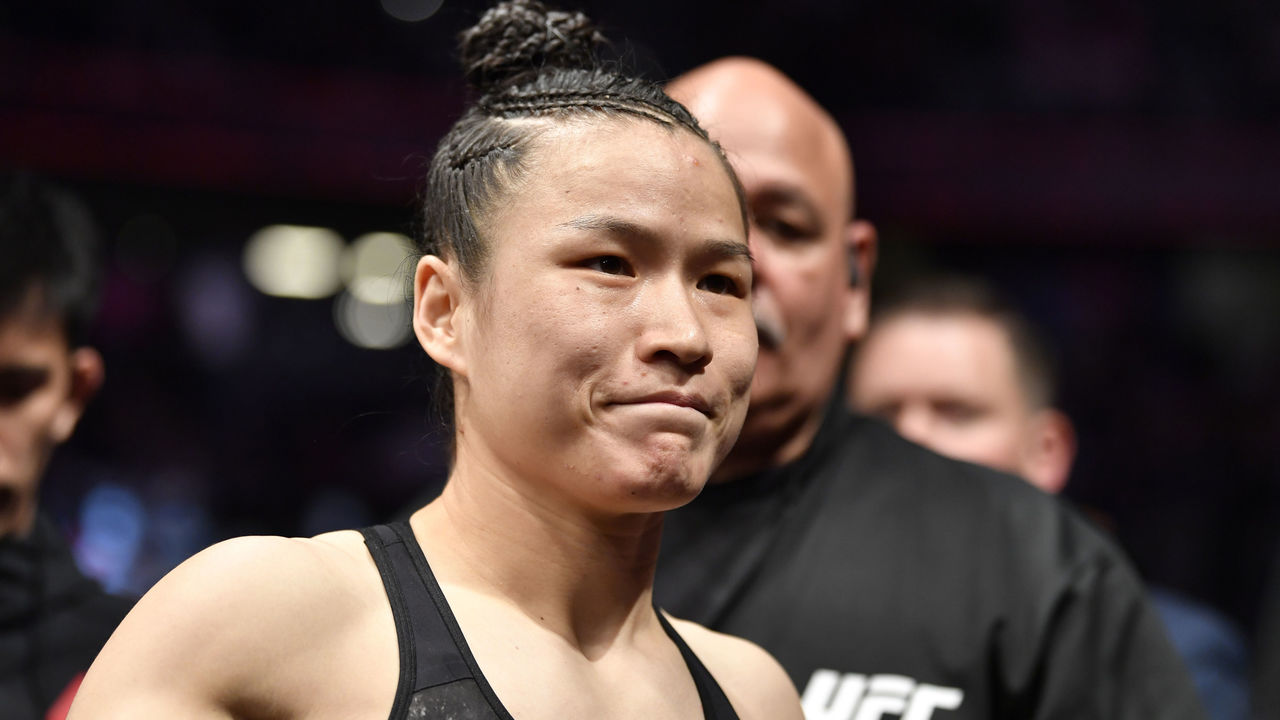 Still only 5-0 in the UFC, Zhang proved against Joanna Jedrzejczyk that she's the real deal. She's only getting better, so I'm quite confident she'll remain the strawweight queen at the end of the year. Former champ Rose Namajunas will be her biggest test from the upcoming crop of challengers, but I'd still lean toward Zhang in that fight. And the 31-year-old should be able to dominate everyone else.
Women's flyweight
Current champion: Valentina Shevchenko
Champion at end of 2021: Valentina Shevchenko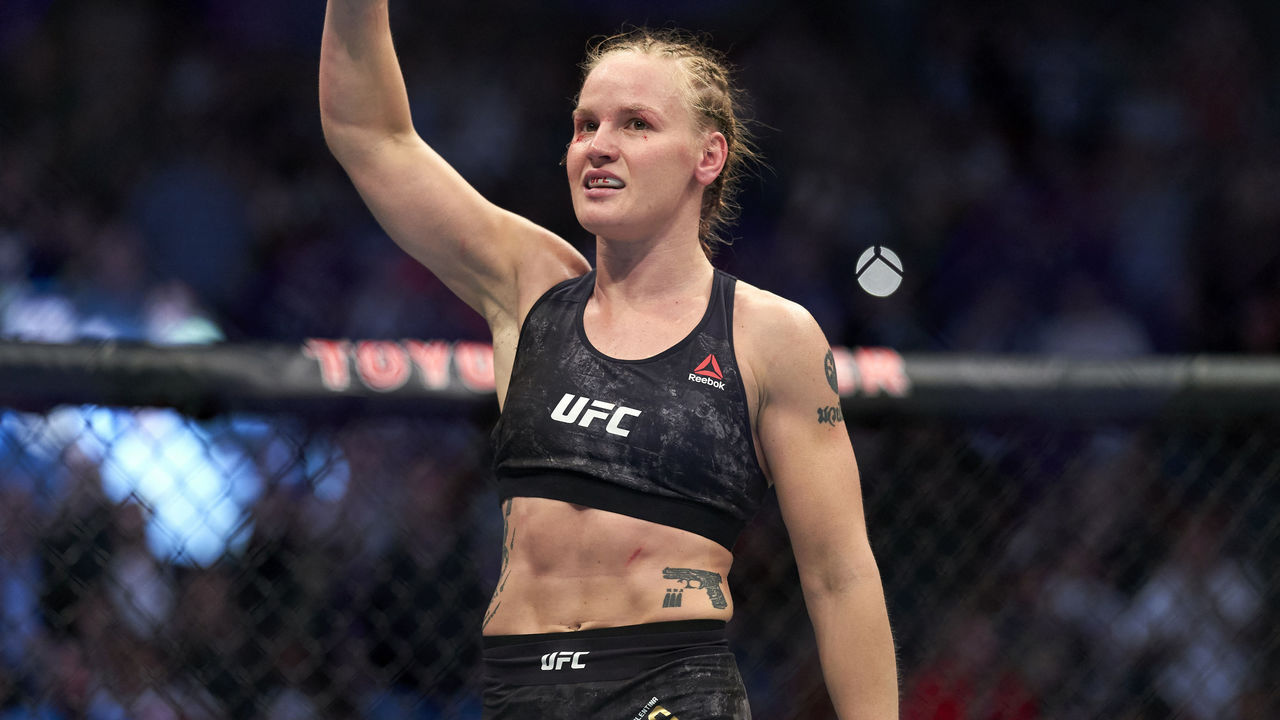 This one is a no-brainer. Shevchenko is the best women's flyweight on the planet and it's not even close. Until she faces Amanda Nunes in a trilogy bout, there's no chance she'll lose. Jessica Andrade, Lauren Murphy, Joanne Calderwood ... they can all try to dethrone "Bullet," but none will succeed.
Women's bantamweight
Current champion: Amanda Nunes
Champion at end of 2021: Amanda Nunes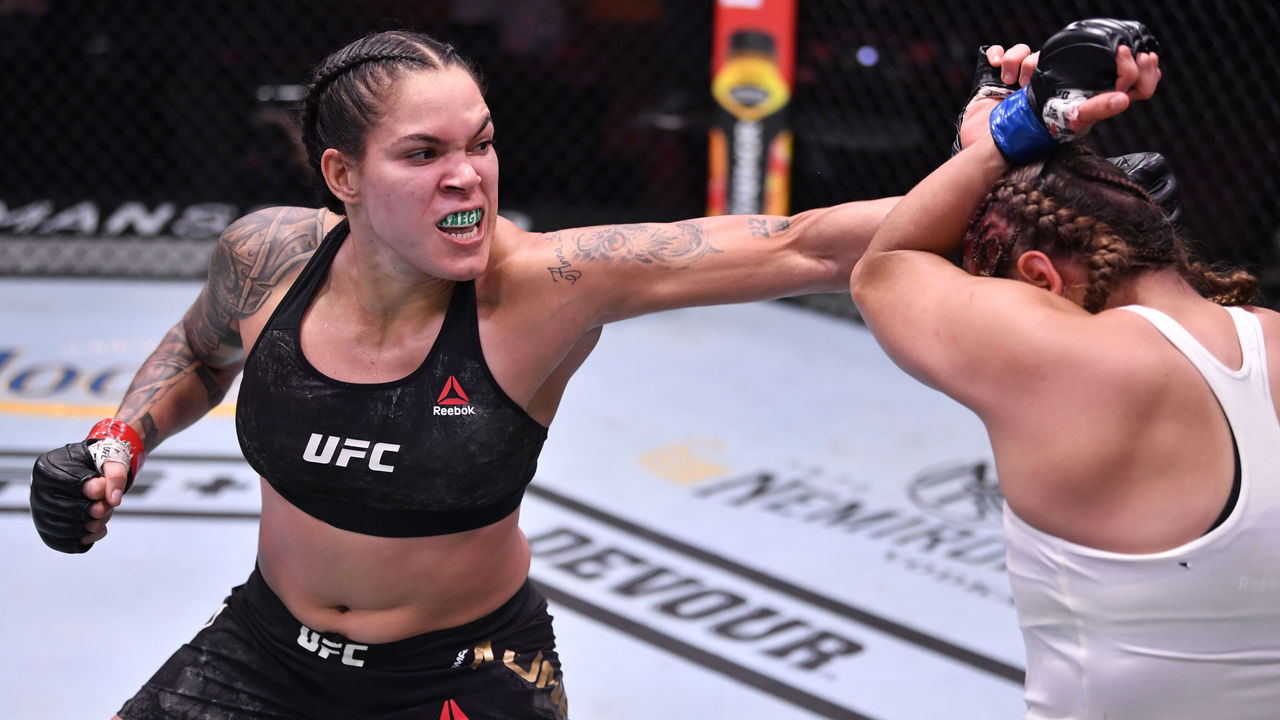 This is another obvious choice. Nunes is the best women's fighter in the world and is quickly becoming one of the greatest fighters ever. The only way she won't hold the bantamweight title at the end of 2021 is if she retires or if the Shevchenko fight finally happens. But I'm not holding my breath regarding the trilogy bout, and even then, Nunes would be favored.
Women's featherweight
Current champion: Amanda Nunes
Champion at end of 2021: Amanda Nunes
Nunes is scheduled to fight Megan Anderson in her second featherweight title defense in March, and she will easily win. The only thing stopping "The Lioness" from also holding the featherweight belt at year's end is if the UFC shuts down the division, since it only consists of a few fighters. But the promotion has kept it around since its introduction in 2017, so I'll say the weight class survives another year.